Our tips will help you take better photos and improve your favorite ones.
Prior to the article…
Welcome to our blog, buddy! A quick update: FX Photo Studio has been discontinued. But, there's no need for the blues!
Enter Luminar Neo, the next-gen AI-powered photo editing marvel. Designed to make your images stand out with minimal effort, it's a game-changer for all photography enthusiasts. For those who love diving into effects, Luminar Neo is packed with fantastic photo filters, and for the creatives, there's an option to design your own using its comprehensive tools.
Ready to elevate your photo editing game? Click below and discover the wonders of Luminar Neo.
What Is FX Photo Studio: A Brief Overview
The FX Photo Studio app serves as a comprehensive photo-editing platform renowned for its versatility in catering to both novice and professional photographers. The software boasts many effects, filters, and editing tools, allowing users to transform mundane shots into captivating visuals. Designed to focus on user experience, its interface smoothly guides individuals through the process, ensuring they can effortlessly access its features and realize their creative vision.
For those just starting, FX Photo Studio offers intuitive presets that handle the heavy lifting, making it simple to achieve polished results. Conversely, experienced photographers can delve deeper, utilizing the advanced settings to fine-tune their images precisely. This balance between ease of use and in-depth control ensures the FX Photo app remains a top choice for photography enthusiasts.
5 Tips to Elevate Your Shots with FX Studio
FX Studio is a powerhouse of photo-editing capabilities. To harness its full potential and achieve standout results, consider the following tried-and-true tips:
TIP 1. Prioritize Composition
Before diving into the advanced features of FX Photo Studio, make sure your initial shot is well-composed. Even the best effects can't salvage a poorly composed photograph.
TIP 2. Less is More
While it's tempting to apply every photo FX at once, often the most striking images use effects subtly. Start with a light touch and gradually increase until you achieve the desired look.
TIP 3. Experiment with Color
The FX Studio app provides a plethora of color grading tools. Explore different palettes to evoke specific moods and emotions in your photographs.
TIP 4. Use Layer Masks
When applying effects in FX Studio Pro, use layer masks. This allows you to apply effects to specific parts of your image, giving you greater control over the final look.
TIP 5. Stay Updated
FX photography is an ever-evolving field. Regularly check for updates to the software to access new features, effects, and tools. And always keep an eye on trends in the FX photography community.
Wrap-Up
Leverage the tools and techniques for the best photos in FX Studio. As with any powerful software, practice and patience are key to mastering its full potential. Always remember to blend your creative vision with the available tools, ensuring each image remains a unique reflection of your perspective.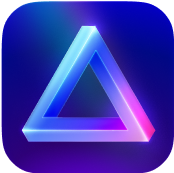 Advanced yet easy-to-use photo editor
view plans