Graphic editors are a popular software used by ordinary users and for professional purposes: designers, retouchers, illustrators, etc.
There are dozens of reasons why you might need a graphics editor. Among them are fixing image defects, preparing photos for publication, creating infographics or entire website layouts, and more. The first program you associate all these tasks with is Adobe Photoshop (PS). This is because the app has been on the market for a long time and has plenty of features. Because of this, it can meet users' needs with any level of training. However, there is also other software that is endowed with similar functionality. In this article, we will discuss the digital solution GIMP, designed to work with graphics, and answer the question: is GIMP a good alternative to Photoshop?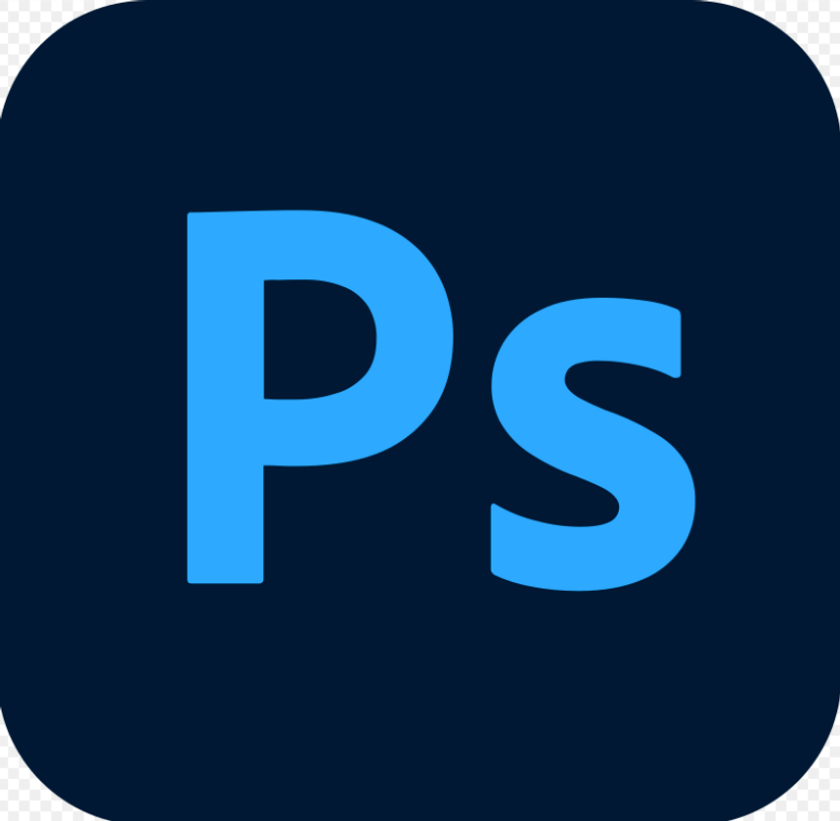 What is Photoshop?
Photoshop is a photo editing software recognized as the market leader in commercial tools for working with bitmap graphics. As a bonus, this program also has some vector image processing capabilities.
Adobe Systems, a major software developer from the United States, created this technological solution. The app is supported on the Microsoft Windows platform and the operating system of Apple Inc. – macOS. However, you can run some versions of Photoshop on Linux using Wine software.
This digital product has a huge number of options and tools. While previously there were two versions of the app – basic and advanced – with the release of Photoshop CC, all the editor's features have been combined in one digital space. Now users can find all the functionality they need in one app: from simple retouching to creating complex 3D projects.
Photoshop offers its users to try out the power of artificial intelligence, edit images without making changes to its original version, create layouts for web design and branding, and much more. Professionals worldwide use this editing program as the industry standard for working with photos and drawings.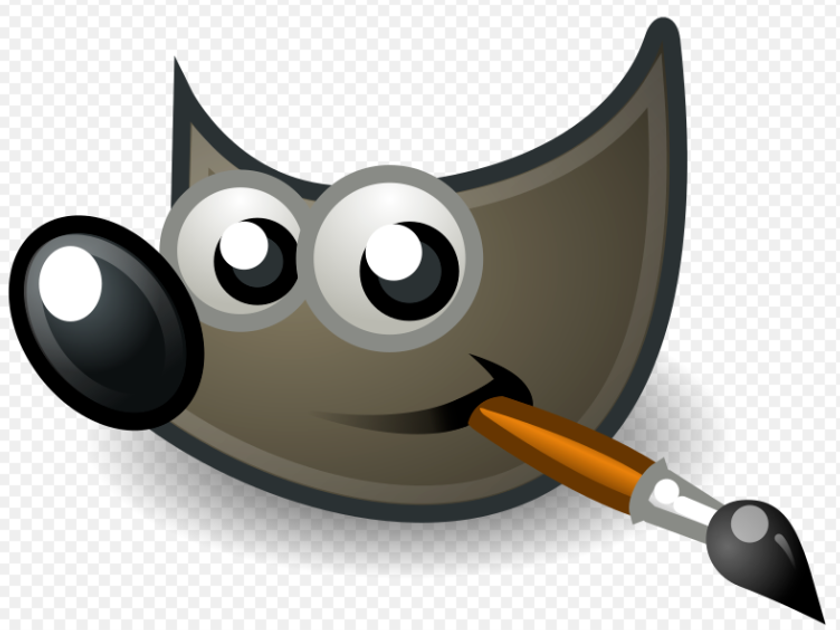 What is GIMP?
This software is often considered a "GIMP vs. Photoshop" comparison. Why is this the case? The answer is obvious: like Photoshop, GIMP (or GNU Image Manipulation Program) is an image processing app. Unlike PS, it is open source and distributed for free. On the one hand, this is an advantage for users because they can save on license fees. On the other hand, it is a major drawback. GIMP doesn't have the support of such a powerful developer as Adobe; a team of enthusiastic programmers creates all its plugins, features, and updates.
If you can't decide whether to choose GIMP or Photoshop, look first at the operating system you're working with. If PS is intended for a limited number of platforms, GIMP is compatible with Mac OS X, Microsoft Windows, FreeBSD, and Linux.
GNU Image Manipulation Program is a basic solution for those who are satisfied with the standard functions of a graphics editor. Here you can apply various filters, retouch the image, use smart selection tools, etc.
Is GIMP as Good as Photoshop: User Interface Comparison
The flexibility of the interface is one of the distinct advantages of GIMP. Users can customize the workspace to suit their needs: hide or show toolbars, move them around, and resize them. You can also detach any tool from a panel and move it to another.
GIMP vs. Photoshop for drawing: what is better? The interface of this app consists of three parts: a toolbar, a workspace, and a dialog panel for managing layers, paths, brushes, etc. The latest versions of the program allow you to use the standard or single-window modes. In the first one, each part of the interface is presented as an independent window, while in the second one, all of them are combined in one window.
As for Photoshop, its interface is also fully customizable. Users can choose a ready-made working environment or create their own. The window is divided into several fields: menus, parameters and options, workspace, toolbar, and palettes.
The PS interface can be somewhat difficult to learn because of the greater number of features than in GIMP. However, both apps are pretty clear and easy to use.
GIMP vs. Adobe Photoshop: Features
Photoshop has long held the lead among similar software. It is widely used in the professional sphere due to its various functions, which, at the same time, are hardly used by amateurs.

In this regard, the question may arise: is buying a paid digital solution always reasonable if there is a free analog with proper functionality? Is Photoshop like GIMP? Of course, GIMP, compared to Photoshop, has more limited features, but they have some common options. Among them:
Work with layers.

Like Photoshop, GIMP offers users the ability to make changes to one layer of an image without affecting the others. You can merge, group layers, and create masks in both apps. Photoshop can add various layer effects

: pattern, glow, stamping, etc., but GIMP is not far behind. You just need to install a special plugin to get the same function.

Selection tools.

Both solutions under consideration have the feature of selecting objects. However, if we consider Photoshop vs. GIMP tools, their variety in the first app will impress the most demanding user. For example, PS has a "magic wand" tool that automatically selects any object. You can also select a certain color, trace the outline of an object, and much more. The features in GIMP are not as advanced, but it still does what it claims to do.

Touch-up tools.

Both programs provide tools for correcting image defects. In PS, they include the Clone Stamp, a content-aware fill. GIMP offers users a tool called Repair Brush.

Brushes.

The GNU Image Manipulation Program has a Brushes panel comprising nine tools. In addition to brushes, you'll find the

Eraser

, Pencil, Stamp, Brightener, and Finger. The advantages of working with these GIMP tools are fully revealed on a

tablet

or

laptop

with a touchscreen display. The fact is that all brushes are pressure-sensitive, so you can use them to create unique strokes on these devices.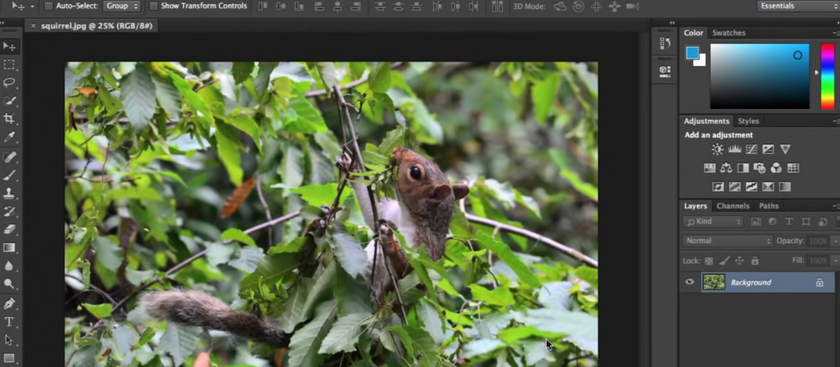 Photoshop also offers a wide variety of brushes. The program has a standard tool that lets you create customized strokes, the "Mixed Brush," with which you can simulate different painting techniques. Also available are the Eraser, Pencil, Clone/Pattern Stamp, Color Replacement Tool, and others.
Pen.

The Pen tool is for creating objects and their outlines. Both software products have it, but is GIMP as good as Photoshop when it comes to this functionality? In GIMP, the shapes created are based on an image raster, which means that the quality of the image deteriorates when it is enlarged. In PS, the function is more clever: here, the shapes are based on mathematical points. You can enlarge them as much as you want without losing quality. The conclusion is obvious: Photoshop wins in this matter.

Edit text.

Both Photoshop and GIMP give you the ability to work with text. The former has plenty of exclusive fonts that you can edit according to your individual design; you can change the spacing, the color of characters, etc. You can also convert text into an outline and then modify it with a Pen.
GIMP is much more limited, but there is no charge for it. It has a library of free fonts and can download additional fonts from Creative Market.
Batch processing function. Users can simultaneously apply a certain action to multiple files in both apps. This feature will be very handy when you need to edit multiple images, for example, to resize them.
Since both solutions under consideration have a lot of identical features, you should choose a program based on your needs. It doesn't make sense to pay for a subscription to Photoshop Software for amateurs and professionals who don't work on complex projects. If the free app's limited functionality is insufficient, you should pay attention to PS.
What can you do in GIMP only?

Let's take a look at the pros and cons of GIMP. It offers its users basic functionality, which for the most part, repeats that of Photoshop. However, there are some differences between this product and its "big brother":
"Open as Layers".

GIMP lets you import an image into a document with a single click. Users can also select

multiple images

to be added as layers of a single image.

Automate processes with macros.

You can use Scheme language or some other languages like Perl or Python.

Free use.

This is undoubtedly the main advantage of GIMP. It is free, and according to the creators, it will always be so.
Almost all the features of the GNU Image Manipulation Program are in some way similar to those of Photoshop, so there are not many unique features of GIMP. So is GIMP better than Photoshop? Let's continue the comparison.
What can you do in Photoshop only?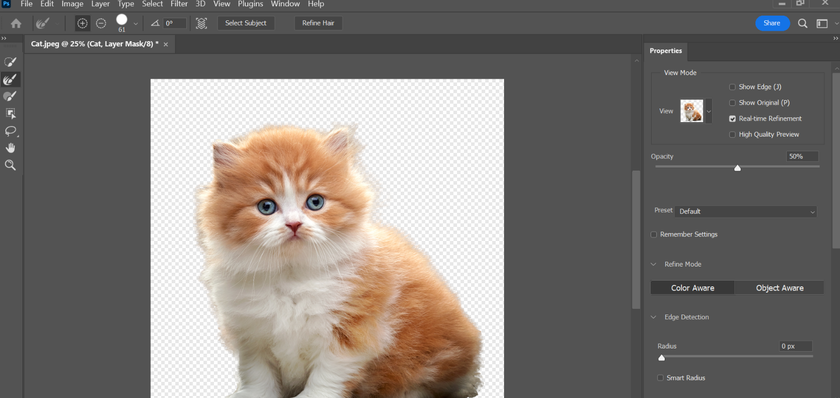 Photoshop is a software that has a much larger feature set than GIMP. Adobe has invested an impressive amount of money in developing the product, and a team of top specialists handles its development. So what unique features does Adobe Photoshop vs. GIMP have?
Supports the CMYK color range.

Designers mainly use two color models in their professional work:

RGB

and CMYK. The first consists of encoding colors to form an image on the monitor using red, blue, and green. The second uses cyan, magenta, yellow, and black for color reproduction.
Images created with CMYK are of higher quality, which is especially important if you plan to print them.
Non-destructive editing.

Adobe Photoshop is a powerful tool for working with large-scale projects. It supports non-destructive editing – modifying an image using adjustment layers without disturbing the original picture.

Work with RAW and PSD files.

In PS, you can

process photos in RAW

format, which many modern cameras support. Images in this format can contain trillions of colors, while the potential of JPEG files is up to 16.8 million.

Integration with other software.

Photoshop is part of Adobe's Creative Cloud ecosystem, which has programs for every need. These include Illustrator,

Lightroom

, Bridge, InDesign, and many others. All of them can easily interact with each other, whereas with GIMP, you can only rely on the functionality of that application.
If we talk about the difference between GIMP and Photoshop, in a nutshell, it can be described as follows: Photoshop is a more powerful digital solution that has more features and offers its users many professional opportunities.
GIMP and Photoshop: Usability
When it comes to comparing the usability of photo editors, users often have a question: is GIMP like Photoshop? Or is this free analog inferior to the digital giant? It is not easy to answer this question because it depends on the purpose for which you plan to use the app.
Need a basic tool? Get GIMP

GIMP contains all the basic functionality needed for amateur image editing. Installed plugins can significantly expand it, making the program suitable for professional use. This application is much lighter than Photoshop: it requires only 200 MB of hard disk space, while PS requires up to 4 GB. Such figures become decisive when choosing software for a PC with limited capabilities. If necessary, you can use GIMP even from a USB drive without downloading it to your computer.
Need complexity? Get Photoshop

Photoshop features will satisfy the needs of the most sophisticated photographers and designers. The application has more powerful tools than GIMP. Add here support for additional file formats and the ability to edit vector images as smart objects. It becomes obvious that Photoshop can cope with the most complex professional tasks. Another advantage of PS in the competition GIMP vs. Photoshop CS2 is the mobile version: with this software, you can edit images on the go.
GIMP versus Photoshop: Plugins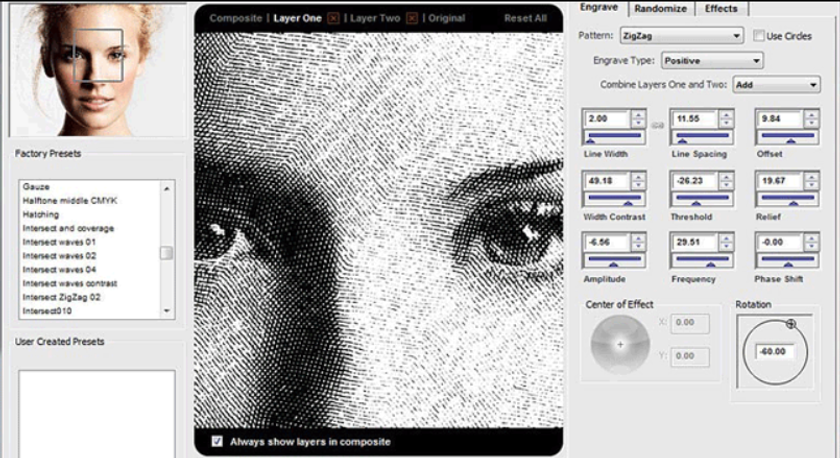 Plugins are external modules that significantly expand the functionality of any app. For Photoshop, both Adobe and third-party developers create such modules. Below you will find several plugins that can make PS work even better:
Engraver III

– allows you to create engravings that look hand-drawn. You can also use EngraverAI, which uses artificial intelligence technology to draw engravings.

FireFor

– helps in creating realistic fire, smoke, and other similar objects.

IcePattern

– with this plugin, you can create patterns similar to those that appear on windows in the cold.

LaplacianBlend

– provides the ability to

combine two images

by overlaying using the Laplace pyramid method.

PhotoGraphic Edges Ultimate Bundle Gen2

– contains a large number of frames for final image editing.

Backdrop Designer

– a plugin for creating digital backgrounds.
These are just a few of the plugins available for Photoshop. Like the application itself, all its modules are created by leading developers with considerable funds involved, so they have wide capabilities and power. Despite this, many of them are available to users for free.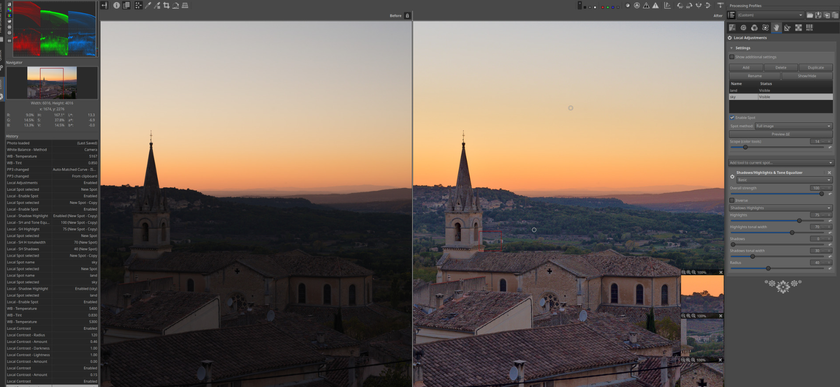 Since we have already considered Photoshop plugins, it is logical to talk about modules for its main competitor, GIMP. They are especially relevant for this application because its capabilities are narrower than those of PS. Here are some free GIMP plugins for you:
Beautify

– turns the program into a powerful photo retouching tool. It also allows you to apply Instagram-style filters to images.

RawTherapee

– Allows GIMP to work with high-quality RAW images.

Resynthesizer

– makes it easier to

remove objects from images

.

Refocus

– makes it possible to correct blurry, distorted photos.

G'MIC

– contains a gallery of filters that can be applied to your images.

Stitch Panorama

– allows you to create panoramic shots directly in GIMP.
All GIMP plugins are easy to download and use. Some need to be installed manually, while others have automatic installers.
GIMP vs. Photoshop Comparison: Price and availability
One of the main advantages of GIMP is that the software is open-source and completely free. Most importantly, users can be sure that the situation will not change in the future: the developers of this software do not plan to introduce fees for its use. The team is constantly working on the application, offering updates and improvements every few months.
Unlike GIMP, Photoshop will cost you $20.99 per month. Such expenses may be unreasonable if you do not plan to use the software on a permanent basis or do not need all of its functions.
Final Thoughts on GIMP vs. Photoshop
Do you want to find a worthy alternative to the classic image editor and can't decide if GIMP is better than Photoshop? We hope this head-to-head comparison will help you make a choice. Compared to Photoshop, GIMP is less powerful and contains fewer features and functionality. At the same time, this app requires less RAM and hard drive space on your PC. In a word, if the basic functionality is enough for you, GIMP definitely deserves your attention as a free alternative to PS.
FAQ
Is GIMP a good replacement for Photoshop?
GIMP can be considered a worthy alternative to Photoshop if the basic functionality is enough for the user.
What can Photoshop do that GIMP can't?
The main differences between Photoshop and GIMP are that all its tools are more powerful. It can work with RAW files, process vector images, and supports the CMYK color range. In this context, the competition between GIMP vs. Photoshop wins the second one.
Does GIMP lower quality?
This is not to say that GIMP is a lesser product. Even though it offers its users more limited functionality than Adobe, all its features are well thought out and implemented. In addition, you can compensate for many of the missing features by installing plugins.
Why is GIMP so popular?
GIMP is deservedly popular with users because it offers similar features to Photoshop but is distributed completely free. Constant updates, low system requirements for your computer, and a user-friendly user interface also characterize it.
Is Luminar Neo the best alternative for Photoshop software?
Luminar Neo is the best alternative to Photoshop among software for photographers. The solution is based on artificial intelligence technology, which makes the editing process noticeably easier. Also, in Luminar Neo, you can organize and export images in one workspace.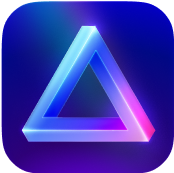 Advanced yet easy-to-use photo editor
view plans