Luminar AI Named Best Software Plugin at 6th Annual 2021 Lucie Technical Awards.
We're thrilled to announce that Luminar AI just earned the Best Software Plugin award at the 6th Annual 2021 Lucie Technical Awards. This is an accolade we're extremely proud of — and even more so because it's not our first time receiving this award! We've been developing photo editing tools for more than 10 years, and it's always been our goal to find a balance between quality and convenience of use.
"We couldn't be more thrilled to receive the Best Software Plugin award," says Ivan Kutanin, CEO of Skylum. "Thank you for the trust in us and our product. Technologies that we're developing and solutions that we're implementing have received high praise, and it motivates us to create more amazing products."
Since 2015, the Lucie Technical Awards have honored companies of all sizes that are dedicated to advancing the photography industry. Award categories include Best Compact Camera, Best Video Editing Software, Best Constant Lighting Source, and Best Telephoto Zoom Lens.
This is our third Lucie Technical award, and while we're thrilled to add it to the company's trophy cabinet, we're not ones to rest on our laurels. Every nomination and award pushes us to ask ourselves how we can up the ante and improve the lives of photographers across the planet.
A big part of that includes building upon Luminar AI. If you haven't yet checked out Luminar AI as a standalone app or a plugin, now is a great time to do so. Thanks to smart artificial intelligence, it significantly simplifies the workflow for photographers.
Take Atmosphere AI. With just a click or two, you can add fog, mist, or haze to a photograph and keep everything looking authentic. That's because Atmosphere AI reconstructs the 2D image in 3D space, understanding what's in the foreground and what's in the background. The fog, mist, or haze you add looks like it was there on shoot day instead of appearing as though it was dropped into the photograph in post-production.
But Luminar AI goes even further. With Luminar AI, you can replace the sky to set the perfect scene, add a bokeh effect to any portrait (even photos shot on basic cameras), naturally reshape body contours, touch up your subject's skin, and do so much more.
And soon, we'll launch Luminar Neo, a creative image editor that once again reimagines what photography editing software can do.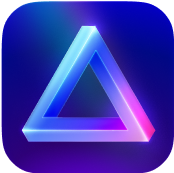 Advanced yet easy-to-use photo editor
view plans