Here's everything we need to know about the new Luminar with Libraries, which comes out this December.
Now that many of you have had a taste of Luminar's jaw-dropping AI Sky Enhancer, we're pretty sure you're pumped up about the next major Luminar update. We know you've been waiting for this for a long time. We understand that there's been a lot of frustration, as not only has this update been a long time coming, but it's also something that many of you need to improve your editing process and photo management.
So without further ado, we are happy to officially announce that we will start rolling out Luminar 3 with Libraries on December 18, 2018.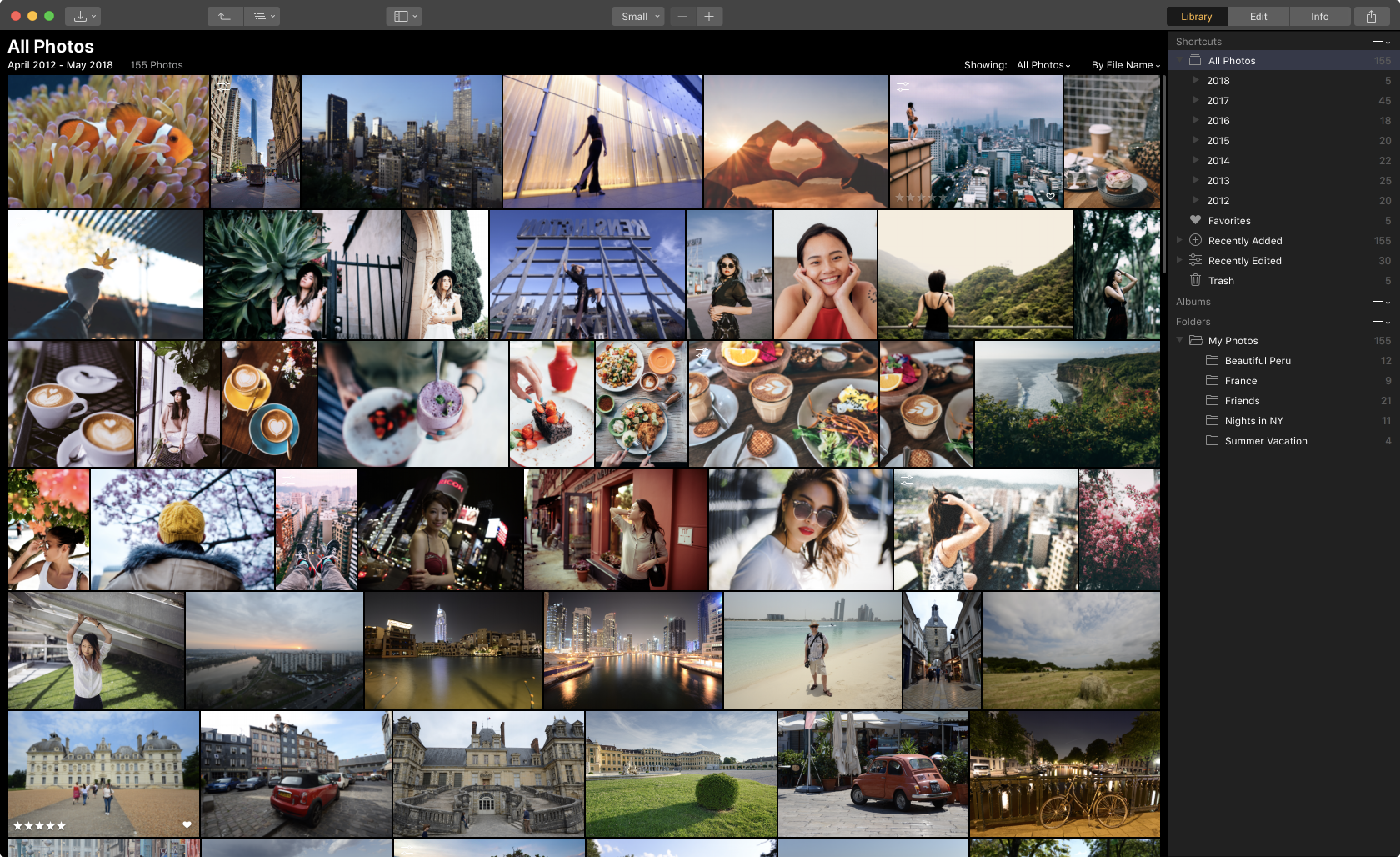 What's more is that we've made the decision to make this update available to all Luminar 2018 users for FREE!! So besides not having to pay a monthly subscription, you're also getting the Libraries and a mishmash of new and improved tools without extra charges.

READ MORE: Luminar's Phenomenal AI Sky Enhancer Takes Flight
Better Photo Management
Why does Luminar 3 with Libraries matter? Well, to start, it allows both pro photographers and casual shooters a way to organize their images inside of Luminar itself.
Libraries, which will load with lightning speed, will allow Luminar users to manage their database of photos efficiently, find specific images faster than before, or simply view their photos easier. It will let users color label, tag, and rate their shots, and it will also automatically organize those shots by date, month, and year.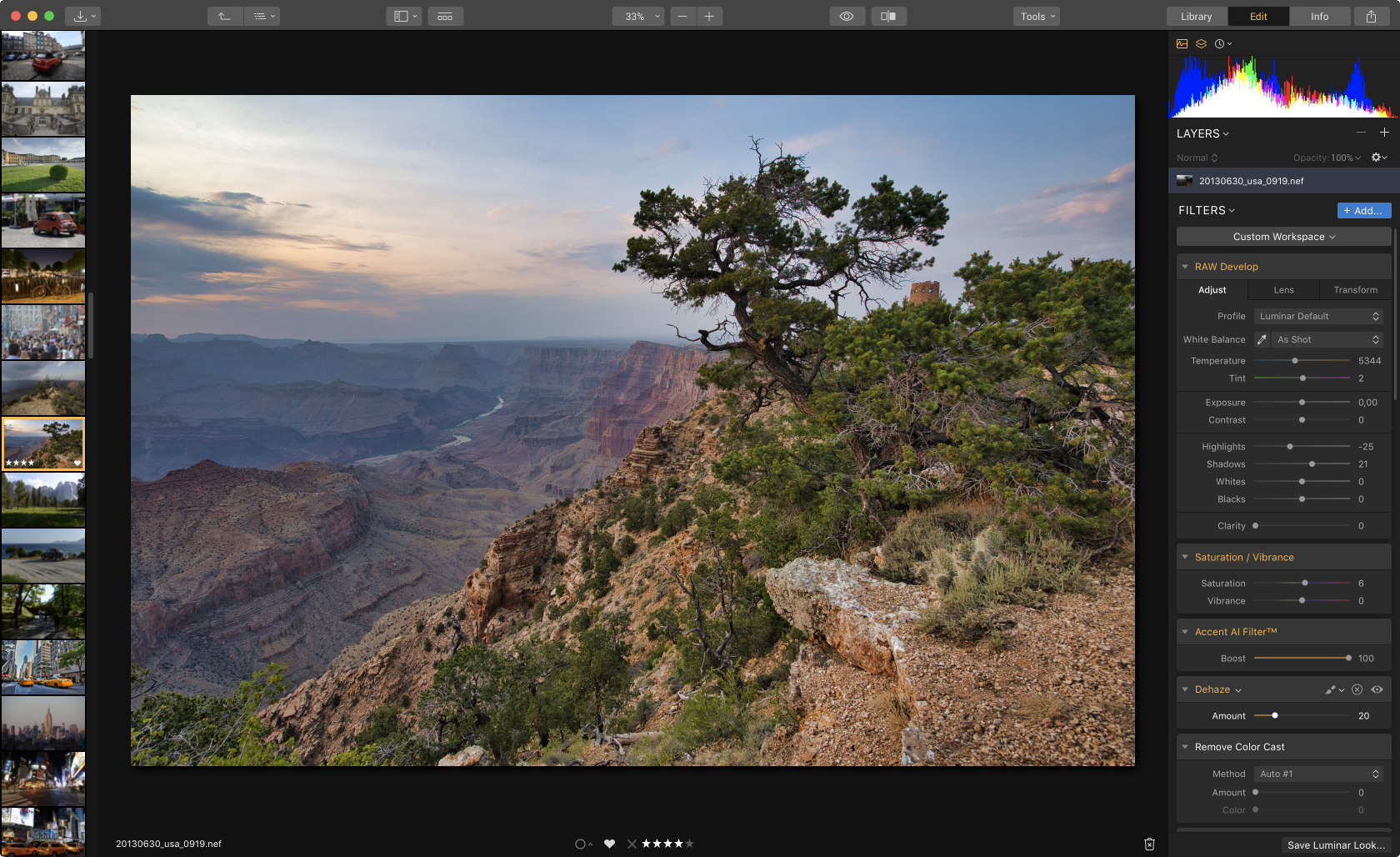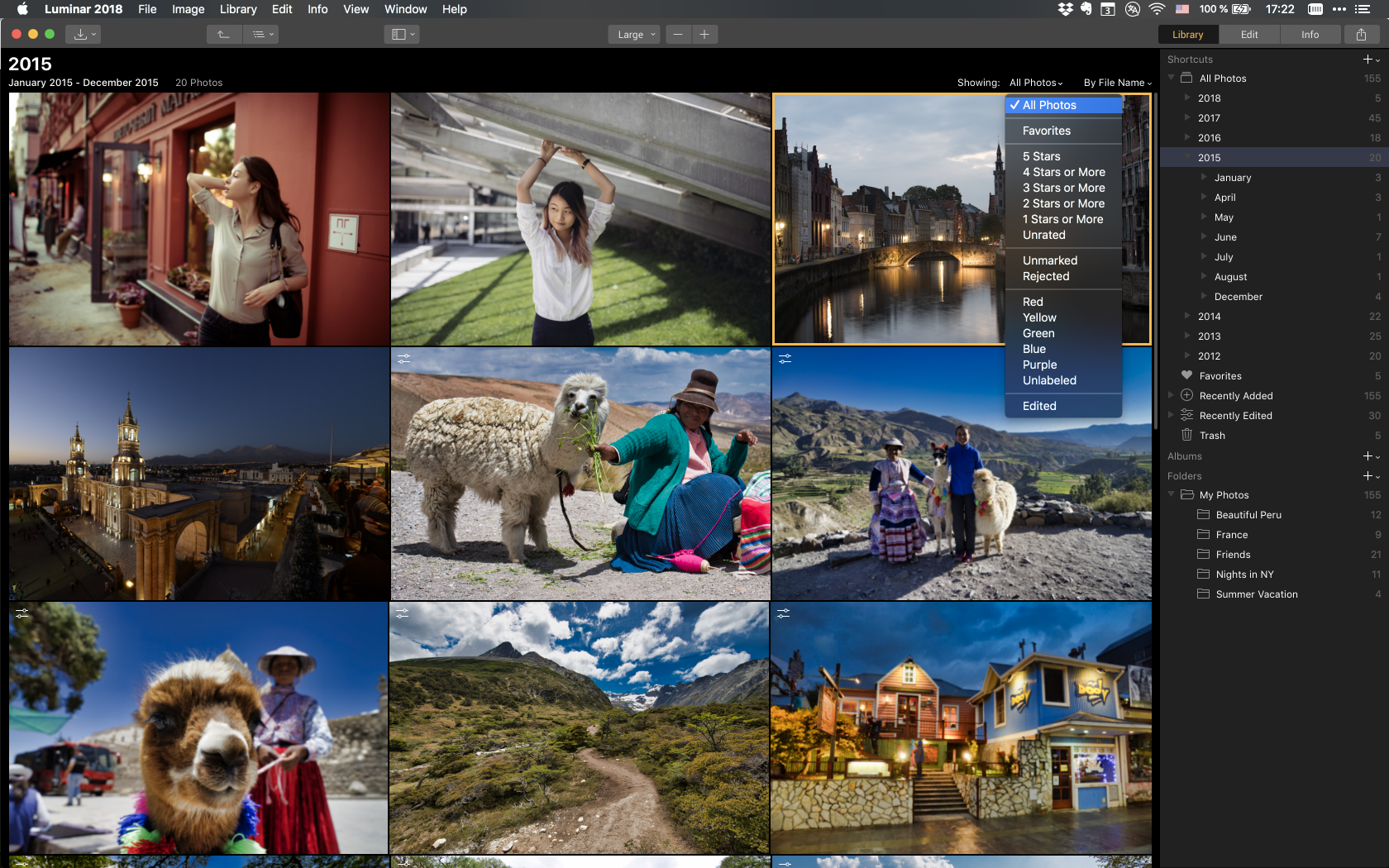 With Libraries, you don't have to look through each and every folder to find that one particular photo of your family from years ago or try and guess which shot you liked best from that series of images you took. You can find that family photo faster simply by remembering what date or month it was taken, and you can access all your favorite shots by selecting Favorites or 5 Stars from a drop-down menu.
Edit Synchronization
That's not all. Most importantly, Luminar 3 with Libraries will also improve your editing workflow by offering edit synchronization and batch editing. That means that you can edit one image, and apply those exact edits to other photos in just a couple of clicks.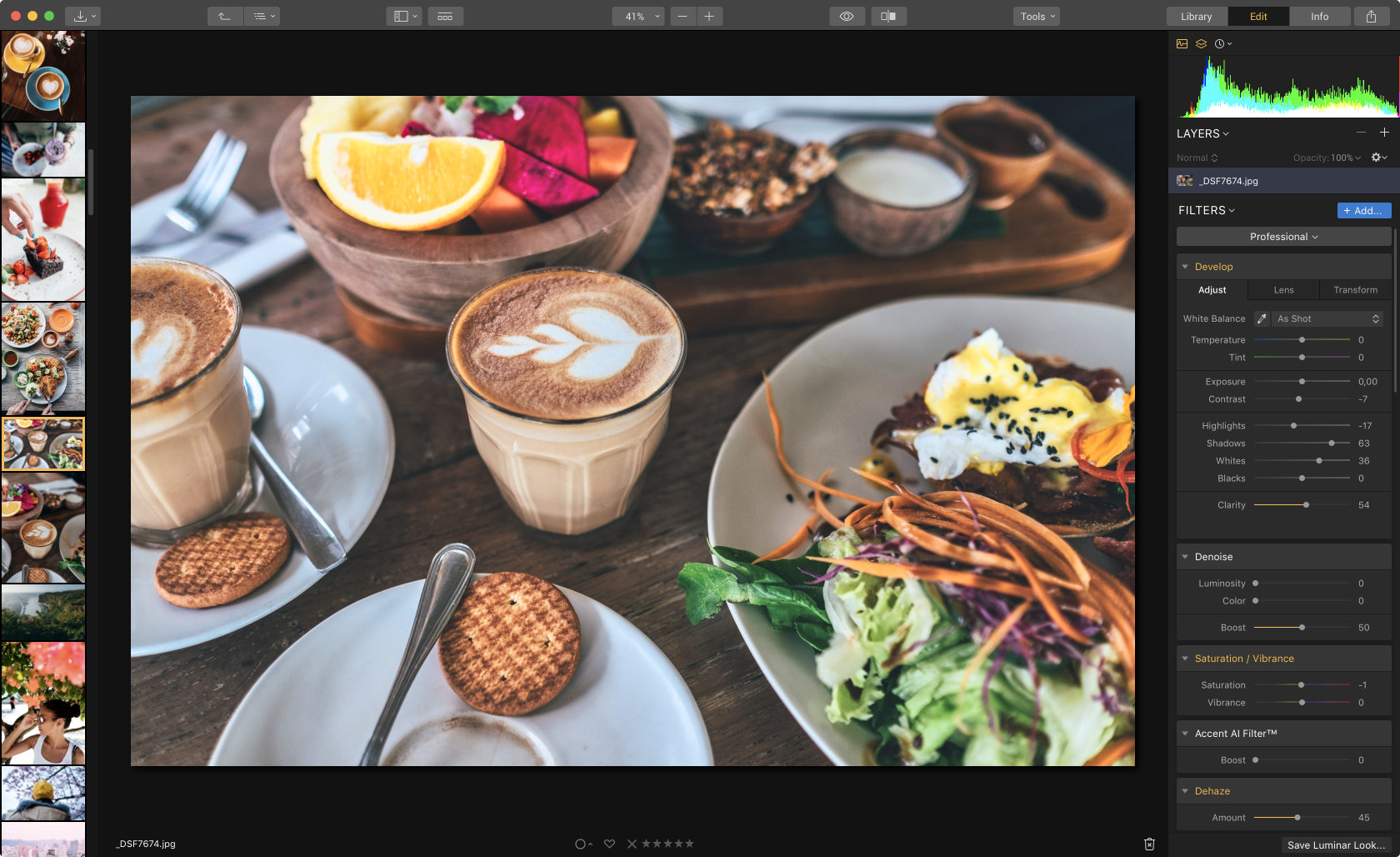 This feature will save photographers a whole lot of time and energy, especially those who do not have a lot of time to spare and dedicate to editing—from hobbyists who have full time jobs to moms and dads juggling work and taking care of the kids. With this feature, your hundreds of photos from that epic trip or last weekend's event won't have to sit in your hard drive waiting for you to find the time to sit down and edit.
Key Features of Luminar 3 with Libraries
Below are some key features to expect from Luminar 3 with Libraries.
Amazing photo viewing/browsing experience with the Library
Intuitive and easy to understand user interface
No import of photos that takes longer loading time
Speedy browsing/scrolling through images
Calendar
Fast image adjustments synchronization, even with layers and textures
A plethora of powerful photo editing features (50+ filters): Accent AI, Layers, Sun Rays, Advanced Contrast
Workspaces
Luminar Looks (one-click, adjustable strength presets)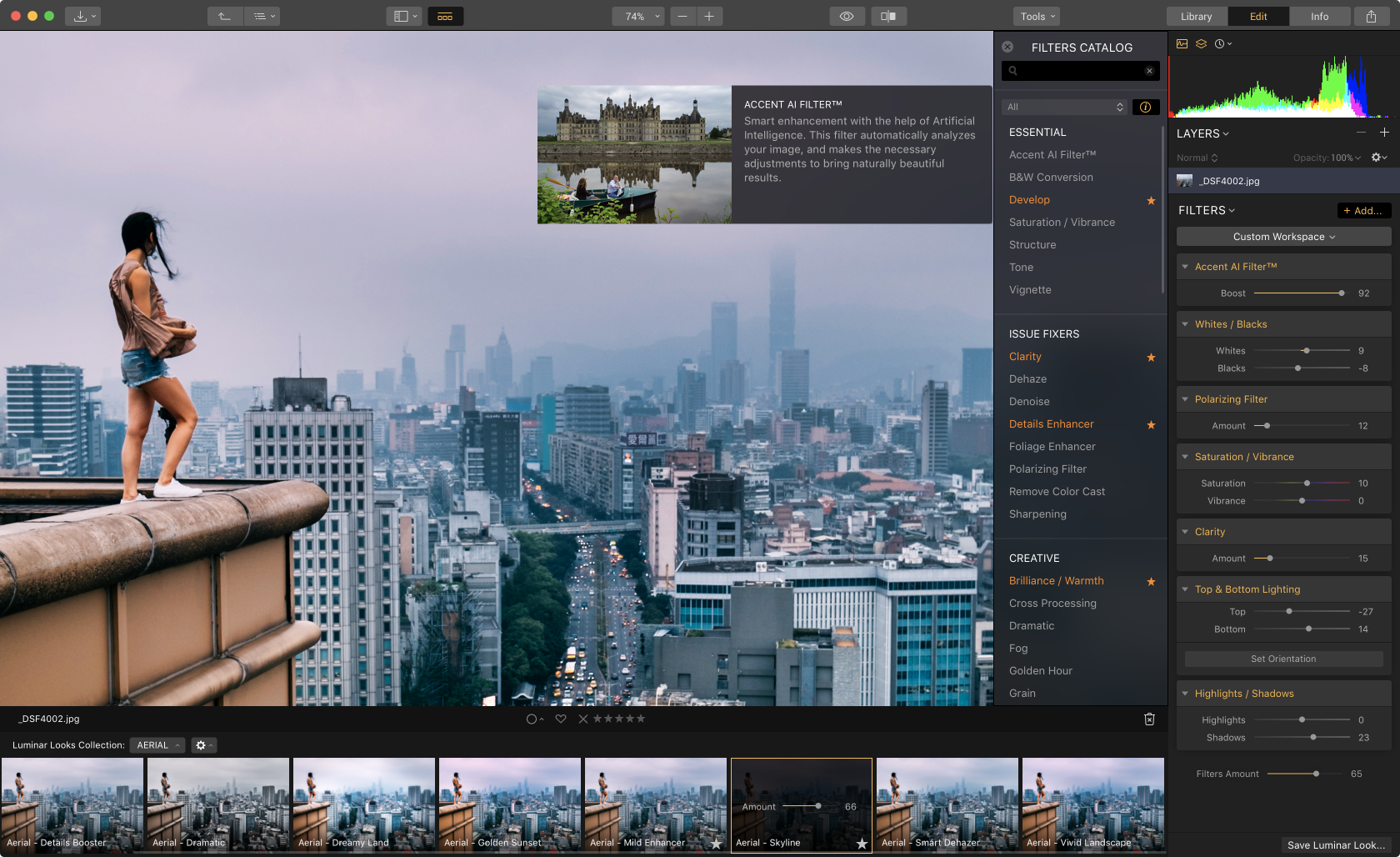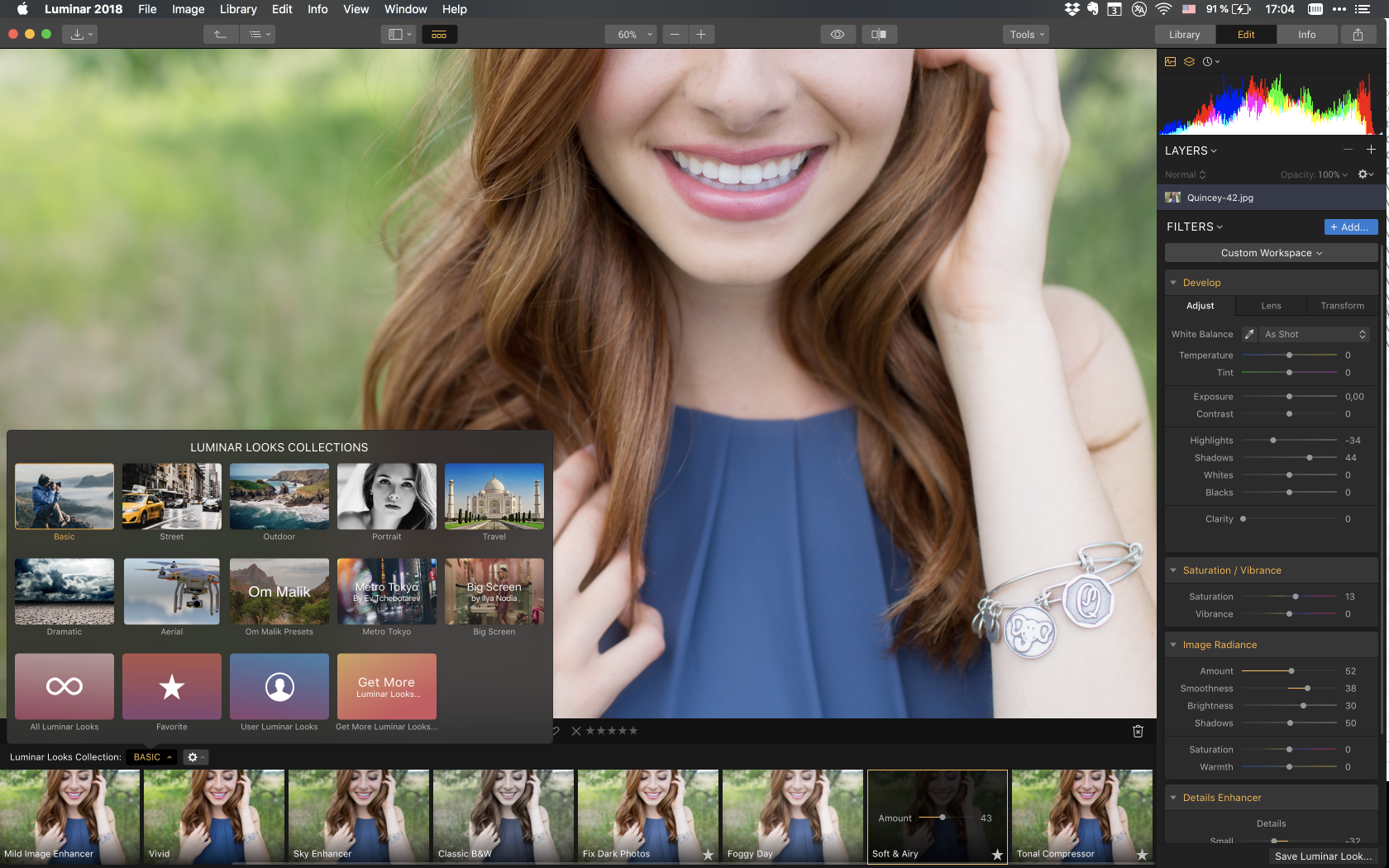 READ MORE: New Luminar with Libraries, No Paid Upgrades, and MORE!
Discounted Pricing for Non-Luminar 2018 Users
While Luminar 3 with Libraries is a free update to Luminar 2018 users, they're not the only ones getting a treat. Everyone from new and trial users to Skylum product owners will get a discounted rate when they PRE-ORDER IT before December 18.
Luminar Trial Users (when downloaded before November 1) and current Skylum software users get $10 off plus bonuses if they purchase Luminar, currently priced at $59

Skylum Legacy Product owners (Creative Kit, Noiseless, Intensify, Tonality, FX Photo Studio, Focus, Snapheal, Filters for Photos) also receive a $10 discount plus bonuses if they purchase Luminar, currently priced at $59
Added Value

Bonuses abound alongside this update. To help you take your photography and post-processing experience a boost, here are the extras you'll get when you PRE-ORDER Luminar 3 with Libraries.
ViewBug: 3-Month Pro Membership ($42 value)
KelbyOne: 2-Month Pro Membership ($40 value)
Rocky Nook: Choice of ANY e-book ($40 value)
Daniel Kordan: Awesome Landscapes Tutorial ($80 value)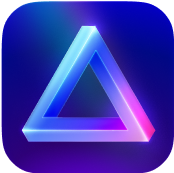 Advanced yet easy-to-use photo editor
view plans