Are you fascinated by the glamour, wealth, and travel worldwide that the modeling industry offers? Do you also want to conquer the runways? In this article, we share model tips for beginners that will help you turn your dream into reality.
Have nature given you a beautiful face, magnificent hair, a slender figure, and a special charm? Of course, it's great! But to have natural data isn't enough to become a successful model, whether for fashion glosses, to demonstrate global trends on catwalks, or to advertise branded clothing on social networks. You need to work hard on yourself. But how? What to do? Where to start? You'll find the answers to these questions among 7 useful tips in our article. They will help you immerse in the fashion industry effectively.

#1. Learn Fashion Industry and Decide Which Model You Want to Become
The modeling industry is a huge and changing world, in which clothes, shoes, accessories, and cosmetics are in focus. And models are the living mannequins that demonstrate this in the best way. That's why their images improved in a photo editor are in glossy magazines and the digital world.
If you're thinking about choosing post-processing software, try Luminar Neo! Its AI tools such as Face AI and Skin AI will be indispensable for editing any kind of model photos. Want to make your pictures more cinematic? Then use the Dramatic tool, which is great for fashion photo shoots, and the Vignette tool which allows you to darken the edges of the picture to emphasize the model in the center. You can also create real masterpieces using a huge number of presets. Luminar Neo gives you all the possibilities to enhance your photos!
This industry has many directions where you can try self-expression, creativity, and innovation. Here are some of them:
Runway modeling.

Here, a model demonstrates the latest collections of famous designers during seasonal fashion shows. At least 170 cm tall and a small chest for women and 180-190 cm tall for men are the main requirements of the industry in this case.

Commercial.

This type of modeling is perfect for beginners because there is a lot of space for improvement due to the focus on a wider audience. It is focused on promoting certain goods, services, and brands through of variety of communication channels, including digital and television advertising. Companies select models of universal appearance that can convey the value and attractiveness of the product/service and create an emotional connection with consumers. Content creators even use

HDR photo software

to reinforce these characteristics in shots advertising a summer dress or other clothes against the backdrop of wild nature.

Plus-size.

This type of model with lush forms demonstrates clothes, shoes, and accessories that go beyond industry standards to promote diversity, encourage brands to cater to a wider range of body types, and build self-confidence.

Modeling of body parts.

In this specific niche viewers see only hands, legs, eyes, face, hair, lips, etc. Thus, models advertise some products or services related to these body parts. It can be, for example, a bracelet, watch, lipstick, gel polish manicure, hairstyle, etc. It is very important to have healthy and well-groomed skin, nails, and hair here.

Advanced and beginner modeling underwear and swimsuits.

The model reveals more of her body to demonstrate branded underwear sets and various swimsuits in the best way. This type of modeling seems to be created for women with large busts and narrow hips, as well as for men with broad shoulders and thin waists. To become such a model you should have a fit figure, be confident, and accept your body.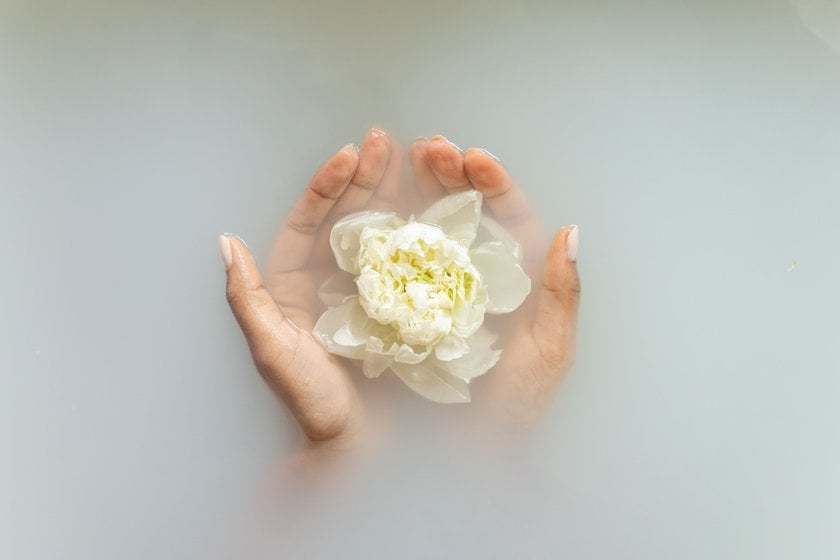 How to get into modelling? Assess your strangers and weaknesses soberly. Find something in yourself that you can concentrate on. Do you have cute dimples on the cheeks, plump lips, lush eyebrows, playful curls, a slim waistline, or other highlights? Then evaluate which look is the most perfect for you: casual, business, urban, romantic, or sporty. After this, choose the direction that suits your natural characteristics. Also, decide how you want to work: as a freelancer or by signing a contract with particular modeling agencies.
#2. Key Tips for Beginning Models: Build a Strong Foundation
Do you dream to become a fashion model that the whole world will be delighted with? Then build a strong foundation. It means working at yourself a lot. Below, we'll look at the main parts of your life that you need to focus on to successfully pave the way to the fashion world.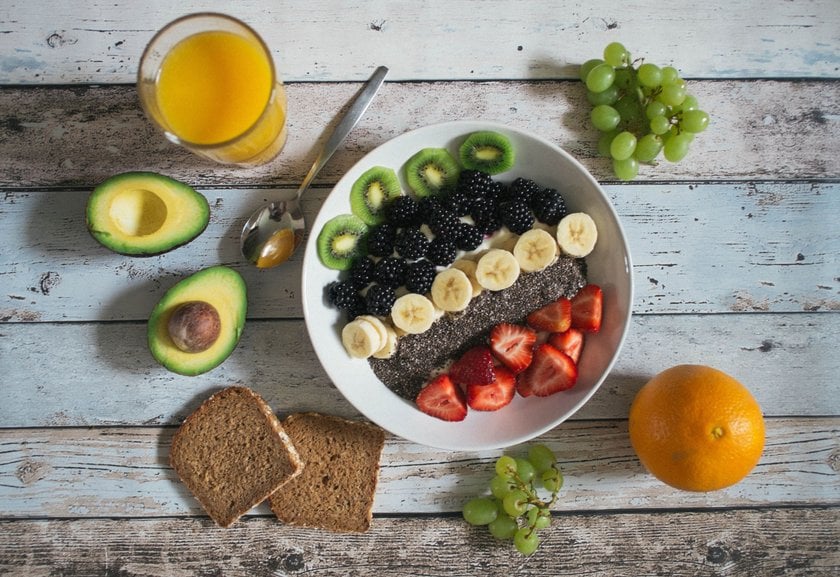 There are several tips for beginner models on how to look amazing. Choose cosmetics that are suitable for your face with the help of a cosmetologist. Regularly do masks, peels, and other procedures. Visit a good pedicure and manicure specialist or learn how to take care of your nails yourself, using quality tools and foot baths. Take care of a good shampoo, conditioner, and hairbrush. Also, have your teeth professionally cleaned by a dentist on a regular basis. After all, a healthy and show-white smile is another powerful tool in the modeling industry.
Mental Preparing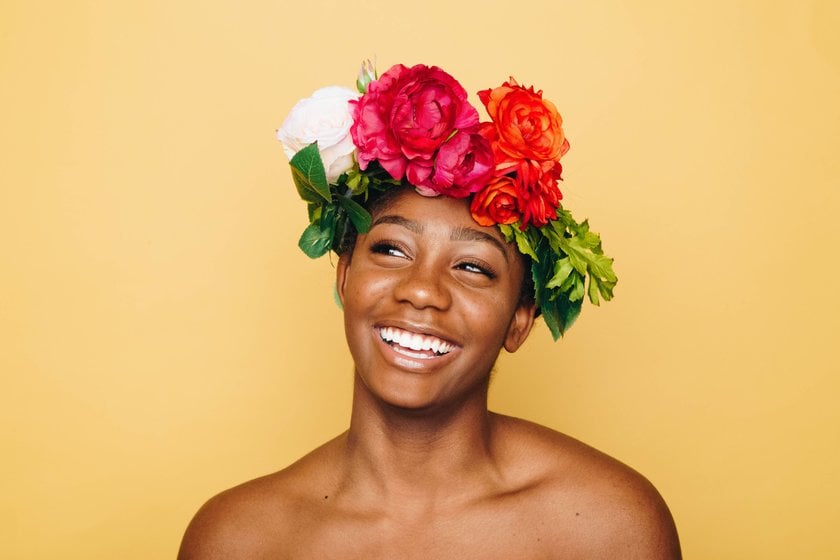 In addition to the outer shell, you need to prepare yourself for a modeling career internally. It means developing your personality, which cannot be improved even with the best online photo editor. First, evaluate your self-confidence and sense of self-esteem. If you have some problems with it, work it out well as a beginner model. To do this, look in the mirror and accept all your strengths and weakness. Accept the fact that you are a unique creation of God. And finally, love yourself.
Also, model agencies like open-minded beginner models who can express themselves. So, if you are often nervous or shy, develop your communication skills, expand your comfort zone gradually, visualize success, and practice in front of the mirror every day.
#3. Master Main Model Skills
A strong foundation it is not enough to begin a career as a model. You need to work on basic skills, namely runway walking, photoshoot posing, and facial expression. Below, we'll look at them in detail.
Runway Walking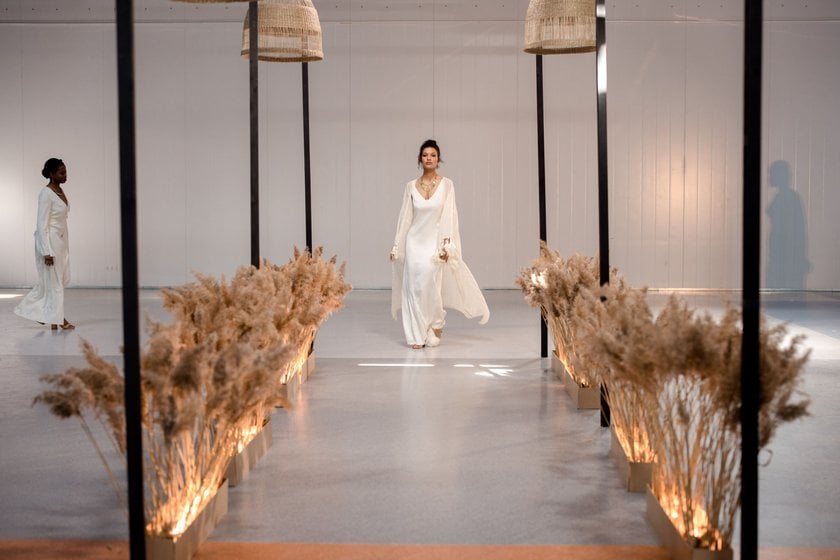 Are you inspired by models who feel like the center of the universe walking confidently, gracefully, and balanced in rhythm with the music and in clothes that are true creations of design? The secret is hard work on the modeling gait. And you can master this skill by practicing it every day at home, for example, in a long corridor or living room. Here are some modeling tips for beginners:
Practice walking in high heels. It is the key to developing the balance and grace that modeling requires.
Keep your posture correct. When walking, your back should be straight and your shoulders relaxed. To form this posture, realize it and do one interesting exercise: imagine that your head is reaching for the ceiling.
Pay attention to your walking. Each professional model walks smoothly and relaxed but with a purposeful pace. Do the same.
Experiment with different turn reversals. This is the most challenging part of the runway walking. But you can do it perfectly if you will practice classic T-turn, quarter turn, crossover, and others.
Photoshoot Posing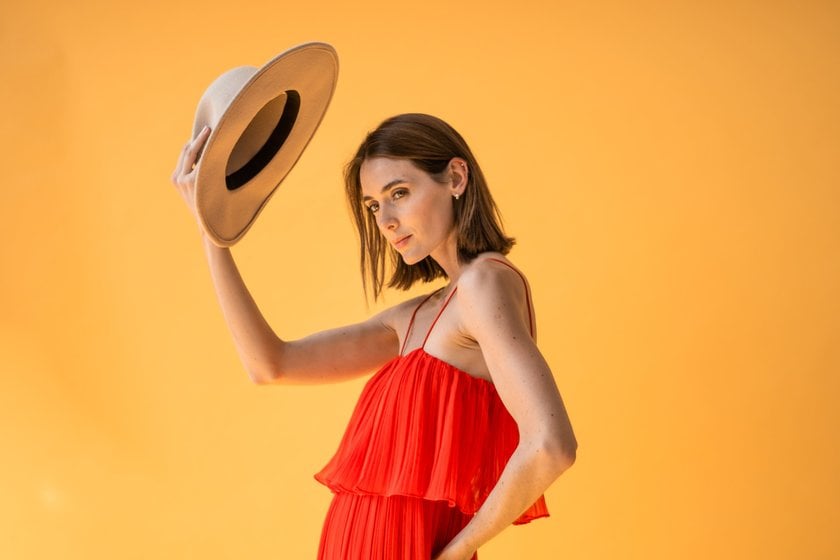 The modeling industry is not only about runway walking but also about posing in front of the camera. It is the successful pose that conveys different moods and emotions, creating visually captivating images.
In order to improve your posing, the first train in different poses in front of a mirror. Use the whole body, including arms, legs, head, and body. And at the same time, try not to slouch and work in unnatural postures. A quick change from one pose to another is valuable for modeling agencies. So practice this skill.
Once you have practiced enough in front of your reflection, start working on the camera, moreover with different angles. This can be a selfie or photos taken in front of an amateur photographer's camera. Thus, having photos in your hands both in the original version and processing in AI background remover, you evaluate your level and gain experience of comfortable work when the lens is directed at you.
Facial Expression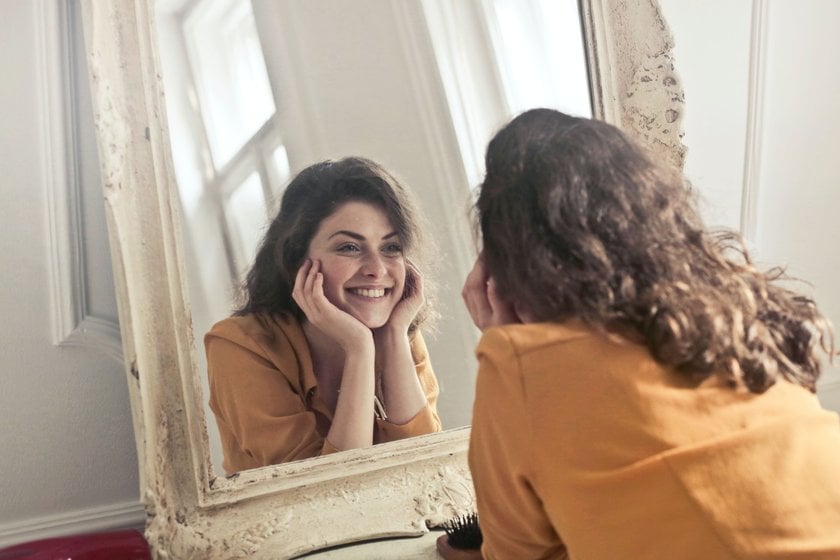 Modeling is also a kind of acting where facial expression plays a key role because it reinforces a certain image and the impact of your photos. So, practice joy, sadness, melancholy, and other facial expressions.
Study Different Models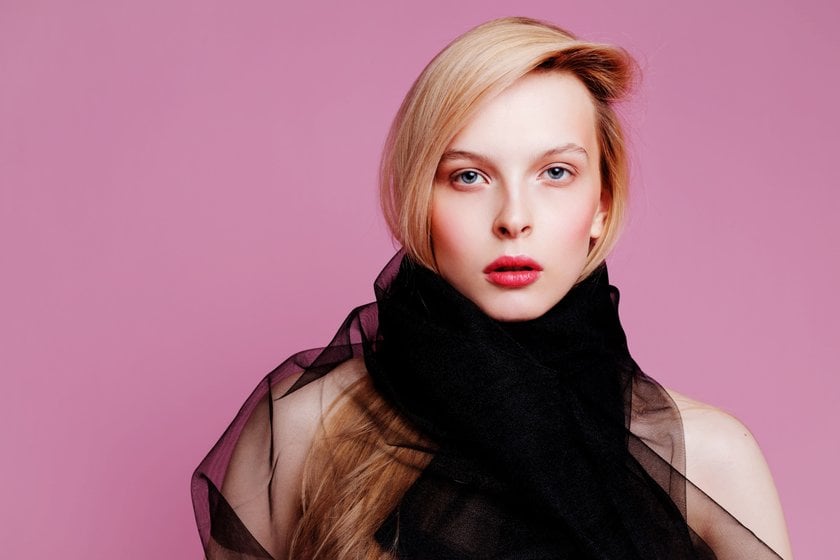 Another tip on how to make your modeling career successful is to improve your vision. Flip through fashion magazines, look at different images on Pinterest, and choose a few successful models that inspire you the most. Pay attention to their highlights: special poses, head turns, or facial expressions. Imitate them in your practice.
Learn in Modeling School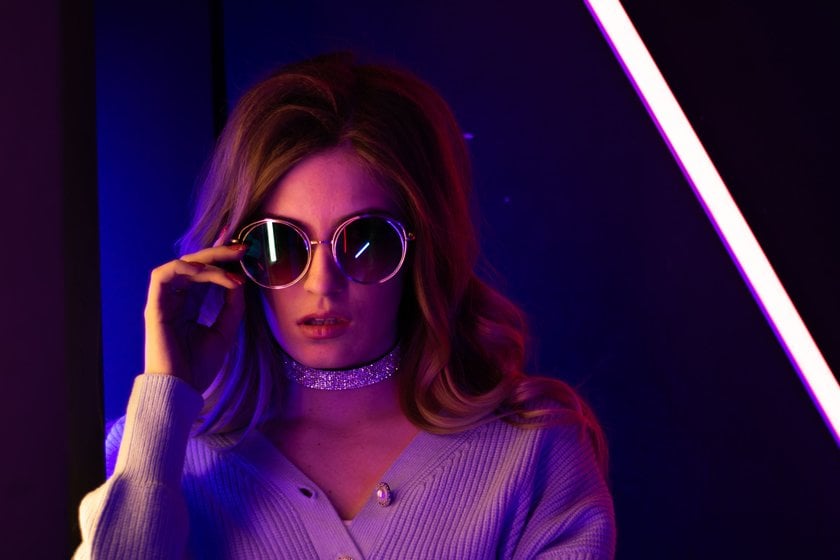 If you feel that it is difficult for you to master modeling skills on your own, and you lack the necessary knowledge, classes in a special school are for you. Although they aren't requirements, they will give you a powerful impetus to development. After all, leading model industry professionals can teach everything in modeling for beginners to feel comfortable in fashion life, including developing different poses, acting lessons, making hairstyling, mastering makeup, and much more.
#4. Create an Effective Portfolio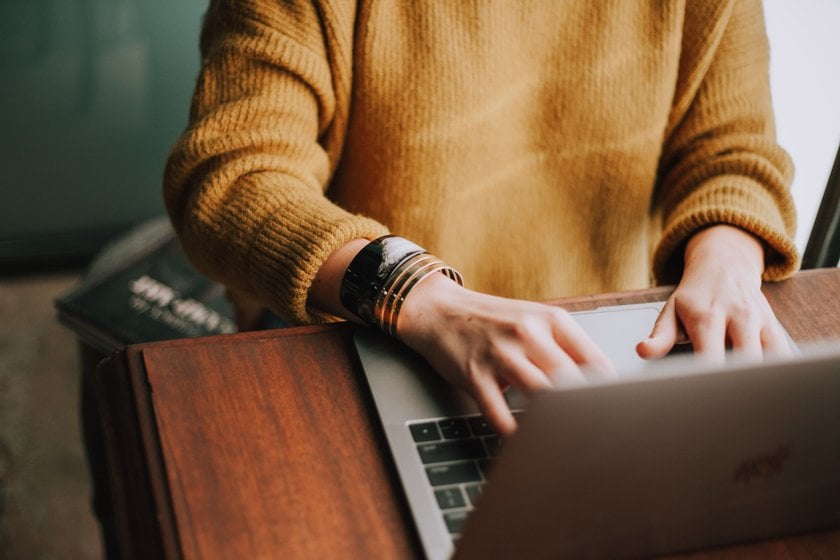 A portfolio is your face that reflects your talent, skills, uniqueness, and potential. That's why It should be designed professionally. Include only high-quality photos of different styles that reflect a wide range of poses, movements, expressions, and other aspects. Select a few close-up shots of you from different angles that showcase your natural beauty, and facial expressions, as well as a few full-length images that show your physique and proportions. In order to improve your modeling works, you can apply image stacking software or other tools during preparing shots for your portfolio.
In addition to the photos themselves, add a page with important information about your height, body measurements, hair/eye color, and much more. It is advisable that you have printed and digital versions so that you can show them anywhere and at any time. It is critical to regularly update your portfolio with new images to show that you are growing and developing as a model.
A significant tip that is important for aspiring models: hire a professional modeling photographer who has experience in this type of shoot. Also, work in a team with stylists and makeup artists. They will ensure the perfect result and can even teach you some tricks.
#5. Develop Your Personal Brand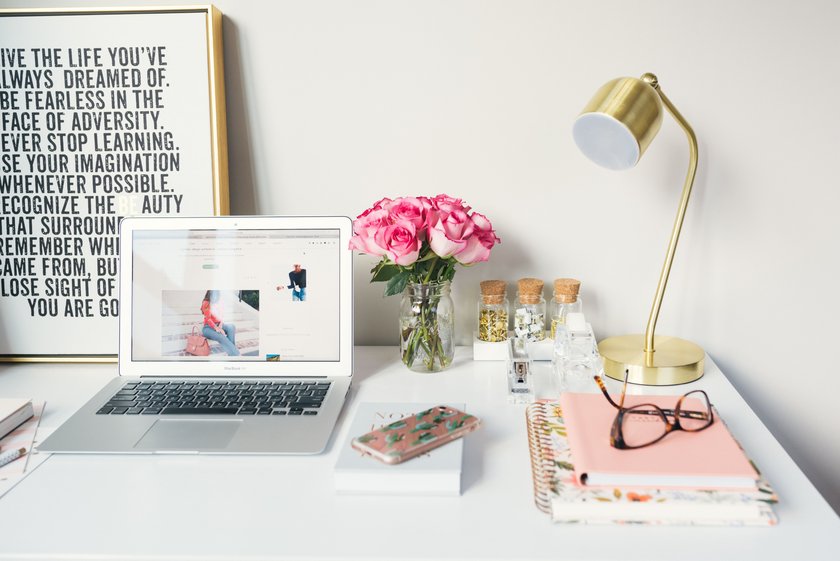 Creating a personal brand is another significant step towards success in a fashion model career. In digital life, it is quite possible to realize this thanks to such a powerful tool as a professional Instagram account. It is ideal for demonstrating your personality, style, and modeling side of life.
Post high-quality photos in different styles, that have a positive impact on your image as a model. To effectively promote you as a personal brand, use digital marketing tools such as the right hashtags, targeted advertising, etc. Maintain a constant online presence by regularly publishing posts, and stories, as well as communicating with your followers.
#6. Build Networking and Connections in the Modeling World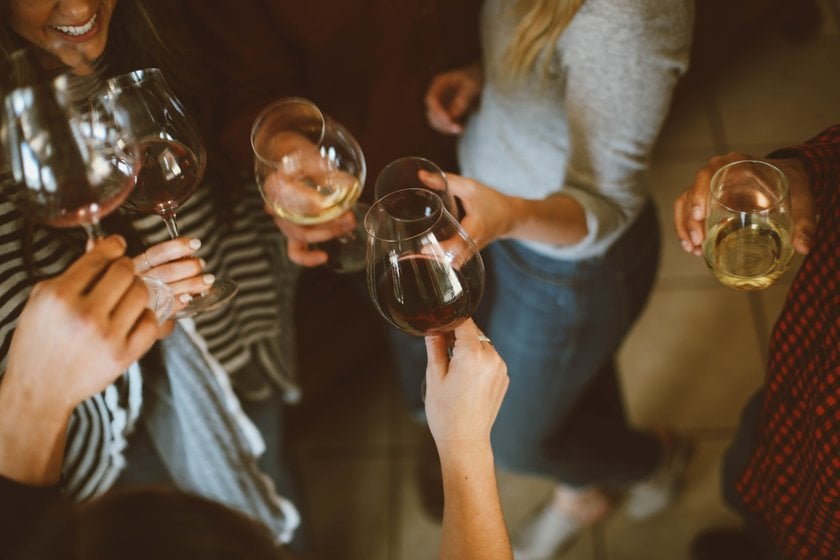 Get involved in social media as well as visit fashion shows and industry parties to network with photographers, designers, stylists, and other modeling professionals. Don't be afraid to take the initiative. Meet influential people, introduce yourself, take their contacts, and follow up with them. The more you network, the more chances you have of being noticed and contacted for cooperation in interesting modeling jobs.
#7. Be Ready to Challenge and Rejection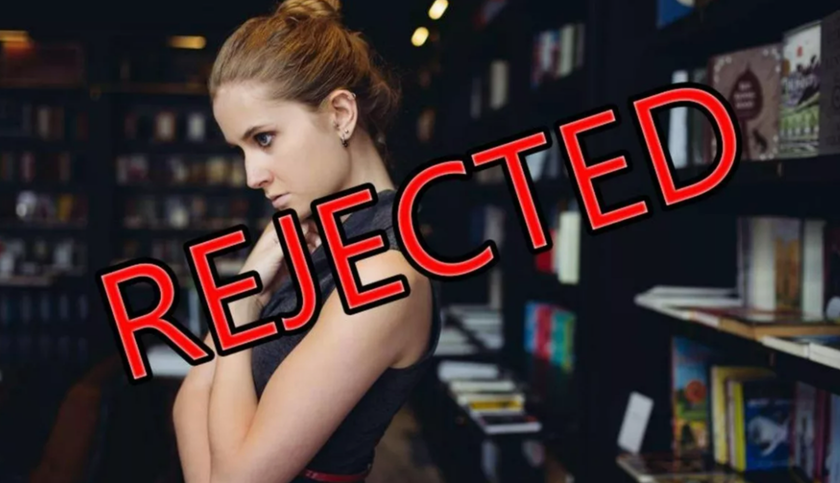 Although the modeling industry is quite exciting, you have to mentally prepare yourself for it. After all, it is not just business, it's a lifestyle that is full of challenges. Besides careful self-care, you spend most of your career on your feet when constantly shooting in front of a camera and traveling. All these are physically and mentally difficult, especially if you have a family and are constantly away from home.
Rejections are another flip side of the coin. At the beginning of your career, there will be a lot of them, because the field is quite competitive. As soon as you hear "no", don't give up and keep moving forward. Remember that every rejection doesn't mean that there is something wrong with you. Perhaps you don't meet certain requirements for one agency, but for another, you are the perfect candidate.
Final Thoughts
Taking your first steps into the fashion world is exciting but at the same time challenging. However, you'll go from beginner to pro by building a solid foundation, mastering basic skills, creating an impressive portfolio, and developing your personal brand. Also, learn to accept defeats with a smile and be persistent because this is another secret to success.
FAQ
How Do I Start a Career in Modeling?
First, study the industry and decide what kind of model you want to become. After that, build a solid foundation in the form of a healthy lifestyle and mental preparation. Then master the basic skills such as modeling, posing, and facial expressions. After this, create a portfolio and apt, as well as engage in networking and show yourself to many model agencies.
What Are the Essential Requirements for Becoming a Model?
Each agency has different requirements depending on the type of modeling. But there are common things that are required from models: a tall and slender figure, a well-groomed appearance, self-confidence, and balance.
How Can I Improve My Runway Walk?
Practice walking in high heels every day, keeping your back straight and your gait smooth.
What Poses Should I Practice for Photoshoots?
Practice different poses to feel more confident during a particular photo shoot. First, practice a classic full-length pose. In this case, one foot is slightly in front of the other. And then try different poses with the head turned, lying on the grass, using a chair, etc.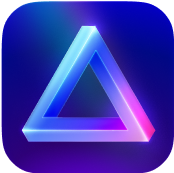 Advanced yet easy-to-use photo editor
view plans