Welcome Luminar AI Update 5, support for Windows 11, and more
Great news! LuminarAI

Update 5 is here.
In the SkyAI tool, you now have the smart For This Photo feature that uses content-aware technology to recommend the best Sky for your particular photo. Don't like any of the options? The suggestions include a Skies collection from the Luminar Marketplace so you can explore your creative possibilities.
Thanks to your constant feedback and support, we've made LuminarAI even better. Now Luminar AI supports new cameras and opens raw photos shot on the Canon EOS R5 while retaining full information on highlights and shadows, providing you with perfect support. Plus, we've caught and fixed seven minor bugs on macOS and seven minor bugs on Windows that could lead to unexpected results. Enjoy steadier performance!
LuminarAI

launches on the Microsoft Store
For your convenience, LuminarAI will be available on Windows 11. You can download and use LuminarAI on your Windows 11 computer effortlessly. Moreover, you'll be able to purchase LuminarAI on the Microsoft Store from October 5.
Luminar Neo support for Templates
We work very hard to make sure your experience with Luminar is satisfying. That's why we're officially announcing that all the Templates you've purchased from the Luminar Marketplace, as well as those you've received as part of Luminar X Membership, will be available for Luminar Neo. Keep using the Templates you've grown to love!
Stay tuned for more news and updates from Skylum.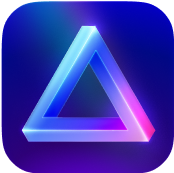 Advanced yet easy-to-use photo editor
view plans