Is the watermarking debate finally over? This is a game changer.
Are watermarks on photographs necessary? It's been one of the longest-lived debates in the photography world. Should you watermark your photos? Or does watermarking destroy your work beyond redemption?
First, let's recap each side of the debate by listing the Pros and Cons of watermarking… keep reading to get to know something that has completely changed the watermarking game.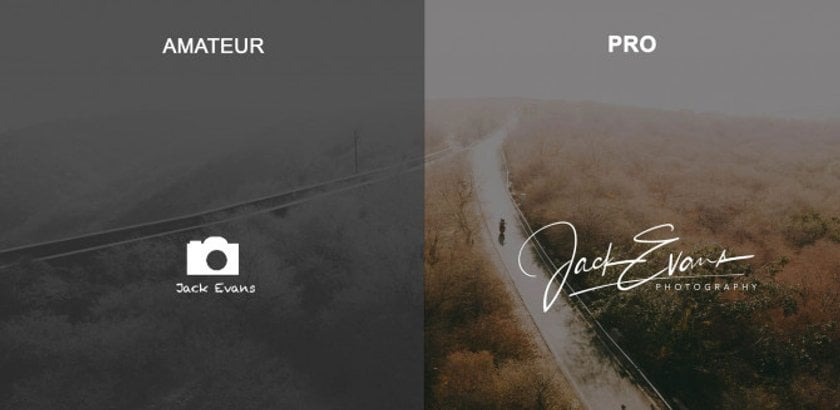 The Pros of Watermarking
Why is a watermark for photography so important? Of course, as with any issue, there are pros and cons. However, if you want to mark your work in an original way, a signature can help you. Let's consider the main advantages in more detail.
It's Branding
Photography is a competitive world! Identifying yourself with potential buyers can be critical to your future success as a professional photographer. By adding a watermark to your photos, you're building a profile for yourself and making it easier for viewers to search for your work.
Not sure where to start? Seek inspiration by looking at photography watermark examples. That way you can decide what you like and what works for you.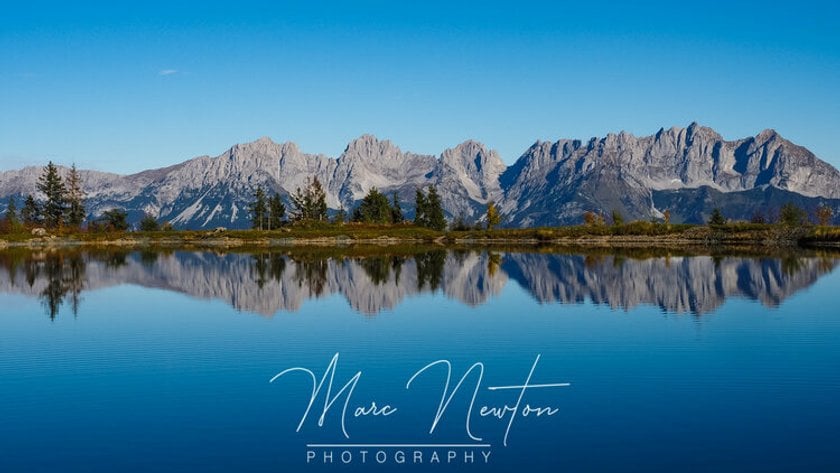 Protection
Whether your photography is your career, a hobby, or just a passing interest, it belongs to YOU. A watermark can be your legal copyright, providing an element of protection from having your photographs stolen or republished. The only way someone can steal your work is if they crop the photo or use software to remove the watermark. Unfortunately, this option is often used in an attempt to appropriate someone else's image. Of course, you can remove the watermark in Lightroom or another photo editor, but that doesn't remove responsibility either.
It Adds Value
Why should you use watermarks for photography? If you're an artist, your name is everything. Signing your name to your art signifies its value – not only to your portfolio but to potential buyers. A Picasso painting is only worth millions when it's signed by Picasso!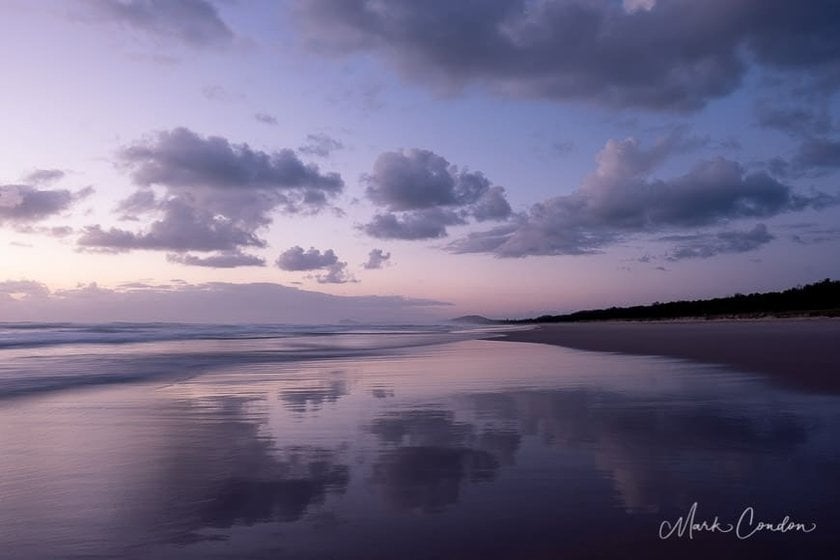 Why Wouldn't You Use a Watermark?
Along the benefits of watermarking there is a bunch of negatives. We have already figured out the reasons why photographers use them. Now let's look at the disadvantages.
The Cons of Watermarking
In spite of the many benefits, photography watermarks can also spoil the impression of the image. What are the disadvantages? Let's take a look.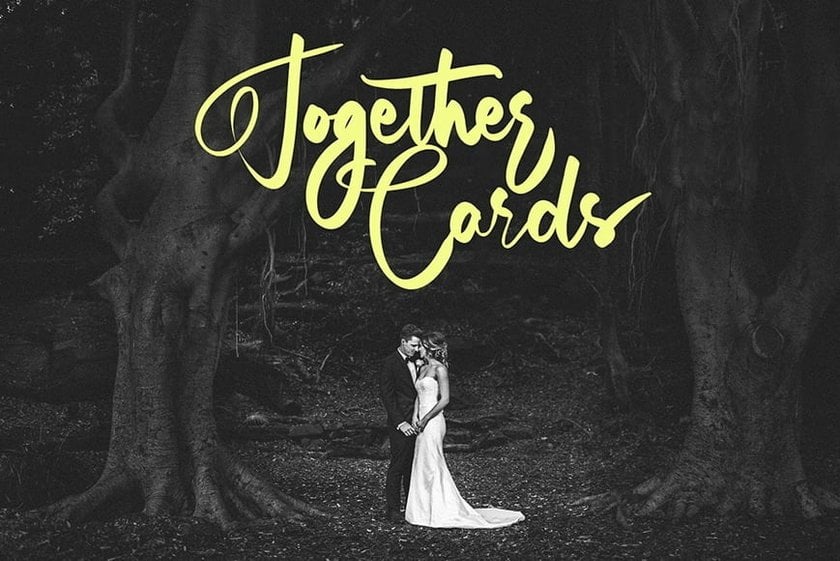 Watermarks Are Ugly
The thought of sticking an unsightly logo or using standard watermark templates on the front of your beautiful photograph might horrify you. The last thing any photographer wants is to detract attention from the subject of their photo, which is exactly what a generic computer-generated watermark does that seem to have killed the watermarking practice over the years.
It's Not 100%
Watermarking isn't failproof, but it's at least the most you can do to keep your photos from spreading without your credit on them. So if you make a watermark, it gives at least some protection to your work, although not the most reliable.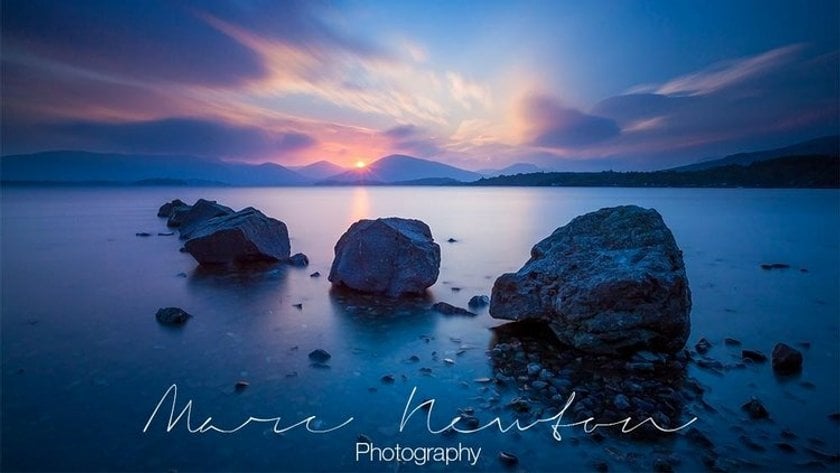 It Ruins The Photo
Watermark makes the image better or worse? It depends on several factors. A watermark that's too big, too bold, or just downright awkward can really mess things up. You want the viewer to admire your skill in capturing that stunning waterfall; you don't want to draw their eye to the fat bold, ugly logo in the corner. Of course, not the case with all watermarks.
So where does that leave you? Do you forget the watermark and risk your work getting out there uncredited? Or do you plonk that big ugly logo on the front?
Neither. Because there's another way to sign your work. A truly beautiful way, thanks to this new awesome company called Photologo, who found a way to offer incredibly affordable custom-made watermarks that help to protect your images, build a brand, and most importantly, brand authentically and beautifully.
Ever wondered why those pros always had a really cool signature style watermark?
The pros found a way to digitally sign their photographs years ago and they've been using it ever since. But they keep it to themselves. All you need to do to succeed is just choose the most appropriate type of watermark that will reflect your style.
Why?
They know how good a real signature looks on a photograph. They know how it can bring your branding standard to sky-high levels, only resulting in attracting even more customers.
It turns out that these professionals were paying $200 to $500 for their customized signatures, and that's because, that's what it took to get their pro watermark, designed beautifully by a local calligrapher (shhh, it was never their real signature, but a beautiful piece of signature art created by calligraphy artists).
That's a hefty sum for anyone in business – especially for an artist. And for the amateur photographer, the hobbyist, or even the semi-pro, it's way out of range. 

But it's the thing that divided the Photography crowd on whether to watermark, while everyone seems to be either for or against watermarking it, only the Pros seemed to know how to truly watermark without damaging their photos.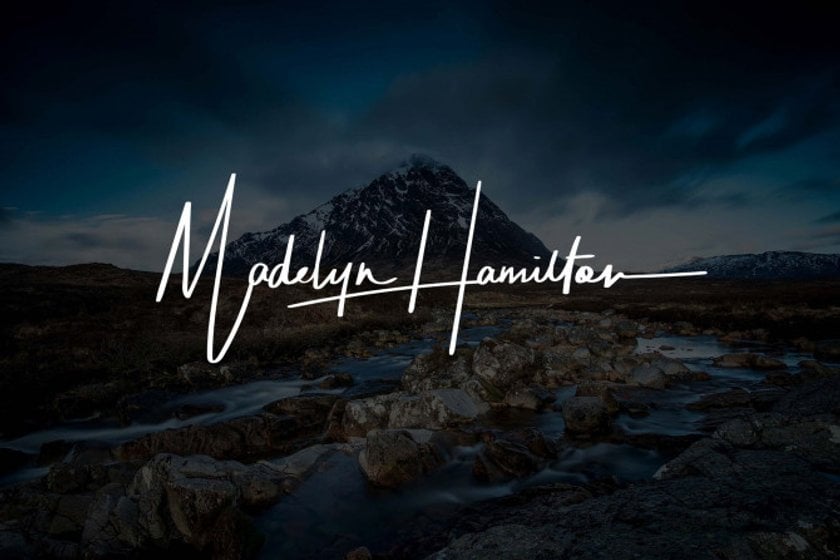 Then, Along Came Photologo. Photologo creator Jacob Grozotis saw how the professionals were signing their photos, and he got thinking. Why should a simple signature cost so much?
Calling on his graphic design background, Jacob got to work. Many months and drafts later, Photologo was born.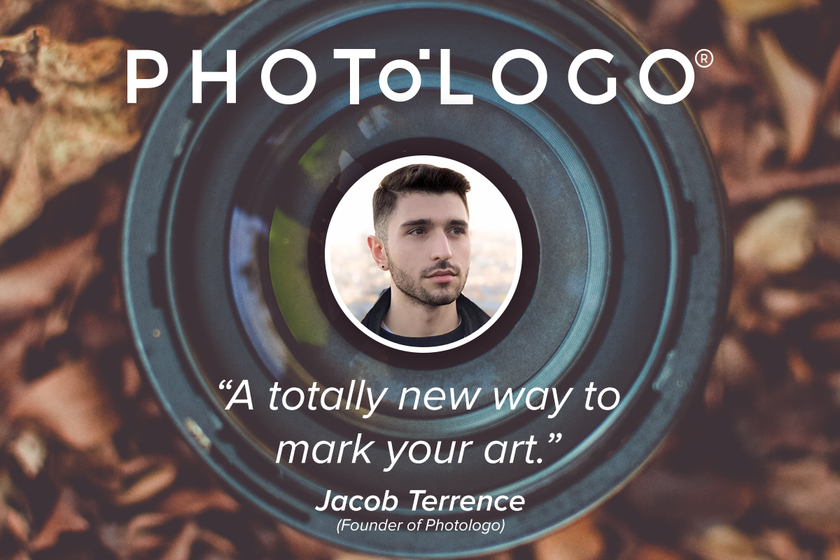 What is the best way to watermark photos? It's in front of you! Photologo is the personalized signature watermark that sorts the average from the amazing. It's a professional signature that's original but classy. Natural but elegant.
Signing your photos with a Photologo signature is subtle, yet powerful. It's the watermark that sits on your photo so elegantly, without ruining your image. A polishing touch to the photo, not a distraction.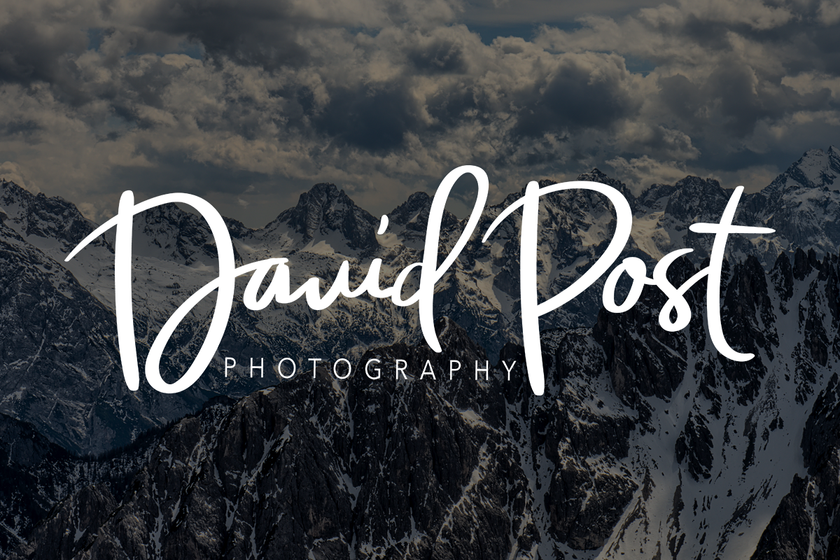 The reason so many amateur photographers end up downloading a free, generic watermark from the internet is that photography ain't cheap. After the camera, lens kit, software, and all the rest, there's no way you can afford a customized watermark as well. Right?
Wrong.
Photologo has changed all that attitude to watermarks for photographs. Now you can have a gorgeous, handmade by a professional calligraphy artist digital signature just like the top professionals use – for $39.99. Get an extra 10% OFF with the coupon code MACPHUN.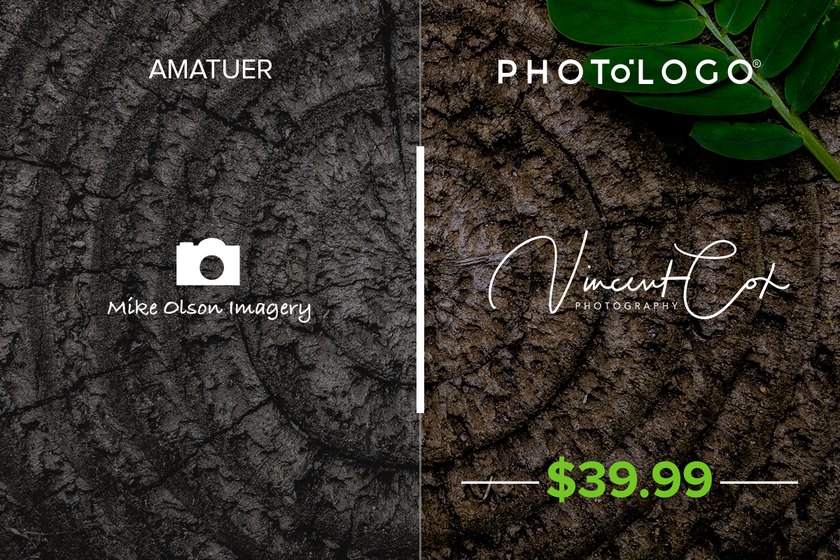 Perhaps this is the end of one of the biggest debates. Watermarking is back, and it's better and more affordable than ever. If you're an artist, your name is everything. Digitally signing your name to your art signifies its value – not only to your portfolio but to your livelihood. The work of a passionate photographer is your craft. Whether you've been taking photos for years or mere weeks, you have a right to share them with the world in a way that makes them stand out from the crowd. Think about that "Yes, watermarking my photos can be a great solution.

Forget ugly, awkward logos that dominate your art, and never settle for putting your photos out there without your mark. Grab your camera and get out there, because you're about to start signing your photos a whole new way. The digital way.
Experience the Power of Luminar Neo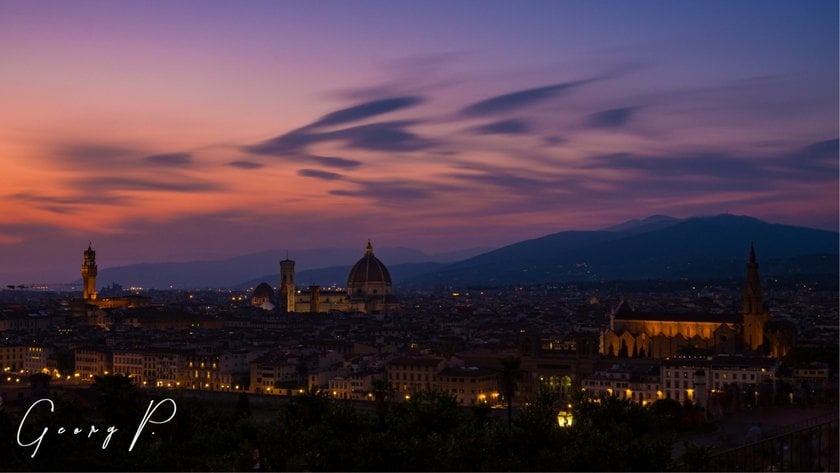 Luminar Neo is a versatile and powerful photo editing software that offers a range of features to enhance your images. One notable feature is the ability to watermark photos, allowing you to add a personalized touch to your work and protect your copyrights. The photography by watermark feature is realized through Layers and the Local Masking tool, so you can easily apply a signature to your images, whether it's text-based or a custom logo. Moreover, Luminar Neo goes beyond watermarking and offers powerful editing tools to remove an object from a photo. Whether it's a distracting element or an unwanted person, Luminar Neo's object removal feature enables you to seamlessly remove them, resulting in a clean and visually appealing final image.
Check Out Luminar Neo Now
Adding a watermark to your photos is just one of the many possibilities presented in Luminar Neo. To unleash the full potential of this app, choose one of the suggested plans and start creating true masterpieces! The software is available for both Mac and Windows PCs, making it a versatile option for photographers who prefer different operating systems.
Final Thoughts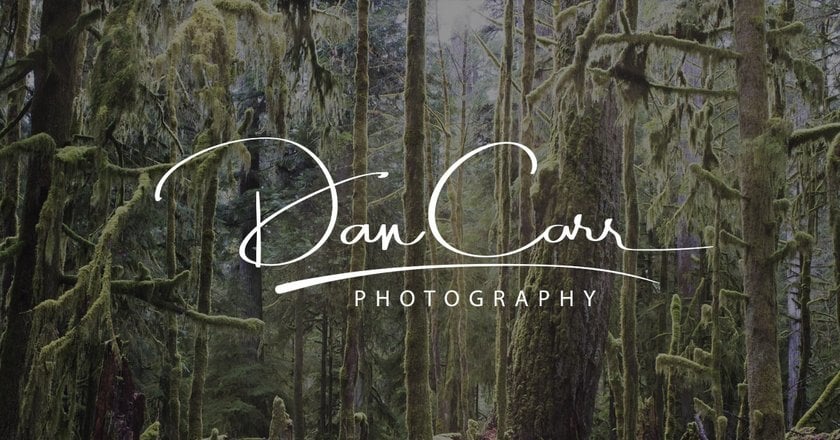 Photo watermarks are valuable for photographers to protect their work and add a personal touch to their images. When you are creating your watermark, you can customize it to suit your artistic vision or professional brand. It not only helps viewers identify your work but also enhances its overall presentation.
While the decision to sign your photos ultimately depends on your personal preference and goals, it's important to strike a balance between protection and aesthetics.
I watermarking my photographs with Luminar Neo. It is a simple and effective way to assert your ownership and prevent unauthorized use.
Of course, it's up to you to decide whether to sign your work. However, if you want to tell about your photo projects and express your own personality, this is a great way to do it. The main thing is to choose the most appropriate logo that will emphasize the beauty of the photo, not spoil it. Do not be afraid to experiment, click the watermark and create a real masterpiece!
FAQ
Why Should I Watermark My Photos?
Watermarking your photographs provides several benefits, including protecting your work from unauthorized use, establishing ownership, and promoting your brand or identity.
How Can I Create a Watermark for My Photos?
Creating a watermark for your photos can be done using various software or online photo editors. You can design a personalized signature by incorporating your logo or unique symbol. Alternatively, you can explore pre-made templates or use dedicated watermarking applications to simplify the process.
What Are the Best Practices for Watermark Placement?
It's generally recommended to position it in a way that doesn't distract from the main subject of your image. Placing watermarks on photos in a corner or along the edge of the picture is common, ensuring it doesn't cover essential details. Experiment with opacity and size to strike a balance between visibility and subtlety.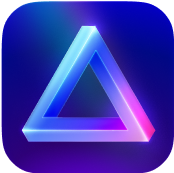 Advanced yet easy-to-use photo editor
view plans