NOTE: As you may know, Skylum is a global imaging technology company, but Skylum's core development center is based in Kyiv, Ukraine. The majority of our team is usually based in Kyiv, but is now scattered around Ukraine and abroad. Currently, Ukraine is suffering greatly because of the devastating attack of Russia. We kindly ask for your patience and support in these dark times, as updates may take more time to release. We will continue working for you, delivering updates the best we can!
Despite the hardships, we are proud to present the new Luminar 1.0.2 Update. Our team has worked extra hard for you to deliver this update, as it wasn't easy to do in a war zone. But we're committed to our goal - make amazing photo editing software that people can use to create powerful visual stories. Let's explore the new functions of Luminar Neo that we're excited to tell you about.
Here's what you can do in the update:
Sync your adjustments easily in the Catalog tab! The Copy and Paste edits functionality is here.

Use Image 3D Transform. If your image needs to be scaled or transformed, you can use the sliders of this tool to manually adjust perspective distortion.

Work with images in PNG format with alpha (transparency) in Layers

Enjoy the increase of Frame Per Second rate while using the drag slider on any of the effects

Add a folder and files using Add Photos on Windows
Besides that, we've also fixed some bugs, so you can enjoy a steadier experience.
How to update your Luminar Neo?
Make sure your app is updated so you can use all the new features:
On macOS, click on Luminar Neo in the top menu bar and choose Check for updates.
On Windows, click Luminar Neo in the top left-hand corner and choose Help > Check for updates.
If you have any questions, don't hesitate to contact support via skylum.com/support
We are always here to help!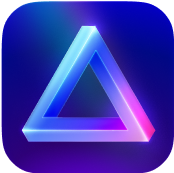 Advanced yet easy-to-use photo editor
view plans