The Skylum team has put together a short article in an effort to help you get familiar with your options for photography lighting equipment.
When it comes to lighting equipment, there's a lot out there, and choosing what is right for you as a photographer can at first seem a bit overwhelming.
So, if you're branching away from using only available or natural light and looking to jump into an alternate light-filled world of some more professional gear — fear not.
The Skylum team is here to help you make the right choice.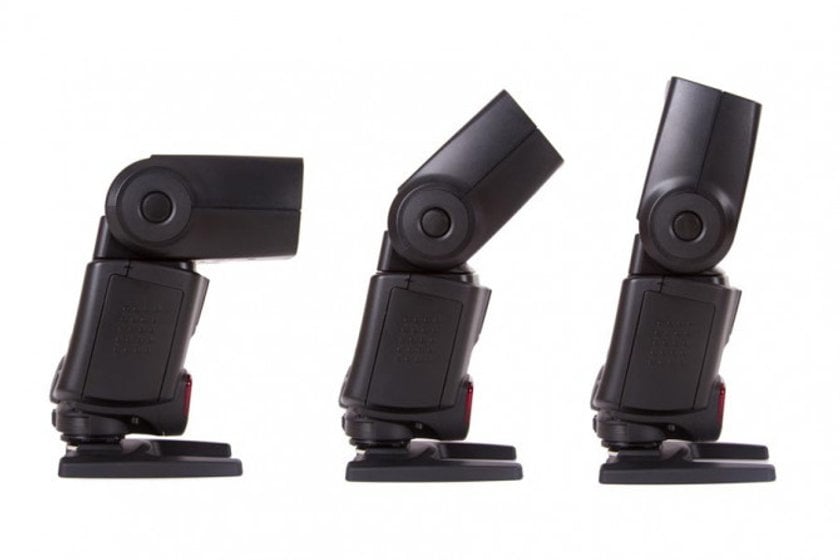 External Flash
With an external flash, you can purchase diffusers that hook on to it (including crazy colored diffusers). External flashes are said to reduce red eye in portrait shots and they rotate to give you control over the lighting with angles and creative positioning.
Continuous Light
Continuous lighting is useful in product photography — and helps you to see and understand how your lighting will be portrayed in your image prior to snapping your shot. This is a good choice for the beginning photographer, as continuous light kits tend to be more cost effective and help you to experiment with your light manually.
You can get your bulbs in fluorescent, tungsten or LED (lots of studio photographers opt for fluorescent, as it doesn't overheat).
Continuous lighting tends to go on at the beginning of a shoot and stay on and is known by the phrase "what you see is what you get."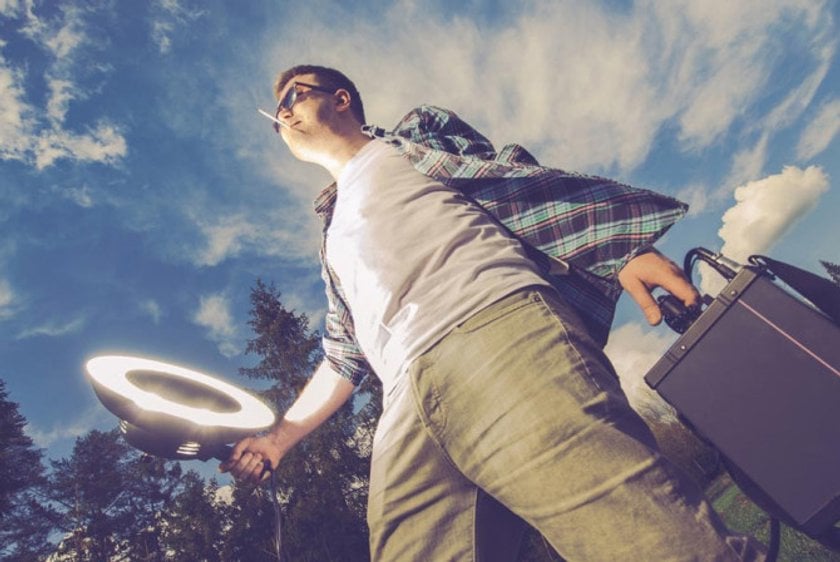 Battery Powered
If you're planning to shoot on location somewhere without power, you'll want to consider battery powered lights. There are different types out there depending upon what you're looking for — Profoto B1 500 Air Battery-Powered 2-Light Location Kit, for example, comes with the B1 and B2 battery-powered flash head systems that run on rechargeable lithium-ion batteries and can be triggered wirelessly.
If you're interested in batter powered lights, make sure to do your research and see what's the best fit for you and your needs.
Monolights
Monolight are self-contained studio flashes. You can attach items such as umbrellas to them and both their powersource and lighthead find their home in the same space (meaning, you won't need an additional power generator to use them). Monolights have a PC cable which means you can trigger them when they're connected to your camera.
They come in kits with the necessary accessories and can work to tunnel light in studio settings into classic, quality and soft looks.
Speedlights
Speedlights are lightweight, portable external flash units. Alongside umbrellas and softboxes, they're used to to disperse light. Try them on still images and action shots. They can often be less expensive and much more portable than their strong strobe light pals.
Strobelights
Studio strobe lights are said to produce at least double the light compared to their speedlight friends. It's a larger light that is powered with AC power. They have fast recycle times which means that you, as the photographer, won't have to wait for your flash to catch up with your shooting.
Strobe Power Packs
Power pack systems lighten the weight of your flash heads and run them on a single central power source for a powerful and versatile lighting option.
When it comes to lighting equipment, it's true that there are many vast and varied options out there.
At Skylum, we're hoping to make things easy and lightning fast with these simple tips.
And, whatever type of lighting you choose, we know you'll do the research and make the right decision.
Good luck and have fun!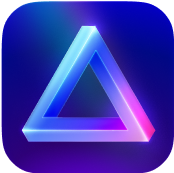 Advanced yet easy-to-use photo editor
view plans