My passion is wildlife photography. I try to capture the behavioral moments of animals.
"There is a creative fraction of a second when you are taking a picture. Your eye must see a composition or an expression that life itself offers you, and you must know with intuition when to click the camera." – Henri Cartier-Bresson
This advice is so true when it comes to photographing wildlife, and the more you get out and practice, the better you will become.
My passion is wildlife photography. I try to capture the behavioral moments of animals rather than just getting a snapshot of them standing or sleeping. This adds more interest to the image and tells a story that will hopefully draw the viewer in. Here are a few tips that have helped me along my journey when trying to capture that decisive moment.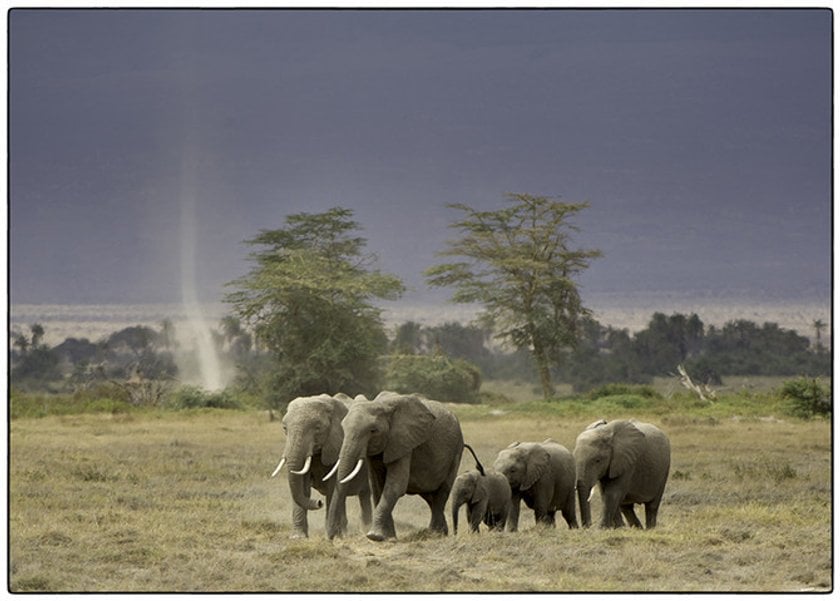 1. Get yourself in the right position
Whether you are in a jeep in Africa, a boat in Alaska or on foot at a rookery in Florida, you want to try to position yourself so that the animal is facing towards you. This helps create a more interesting connection between you and your subject. If an interesting behavior happens, you'll be able to capture it (always remember that safety is first for both you and the animal). And don't use artificial methods to catch the animal's attention. It takes patience and time to wait until the right moment happens, but when it does, it will be worth it! If you try to catch an animal's attention by whistling and making noises, you might end up scaring them away and you'll never get a good shot that way. Wait until they look towards you or when a certain natural behavior happens. The results will be more natural and well worth it!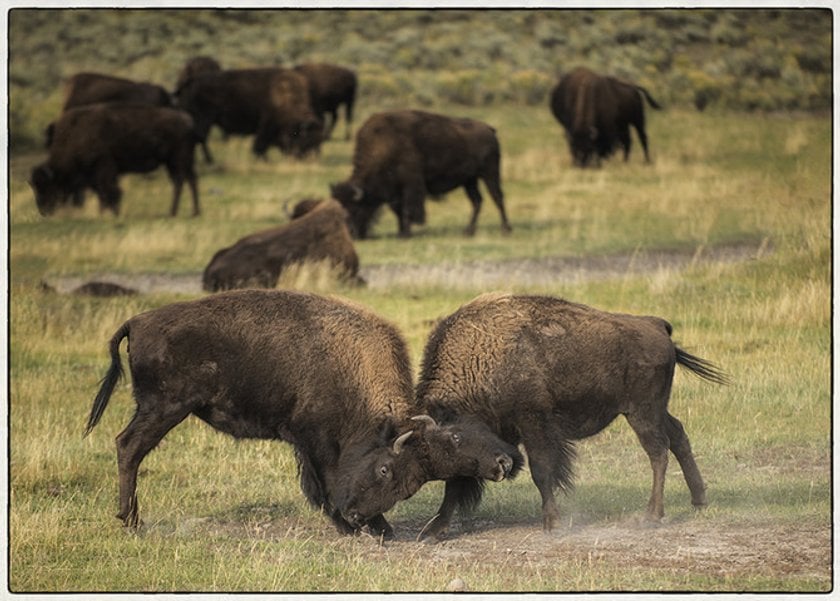 2. Catching the action with practice, practice, and more practice!
In order to be able to capture wildlife in the peak of action, it takes a lot of practice with getting to know your camera settings and being ready when that right moment happens. Don't be shy about reading your camera manual or going online to learn about the different menus, buttons and settings. At some point, the camera will feel like an extension of yourself to the point where you won't have to think about what buttons to press or where they are to make adjustments.
To practice for action shots before going out into the wild to photograph cheetahs running, bears catching salmon, or eagles flying overhead, try a couple of these suggestions.
Dogs running and playing at the local dog park or beach
Dog agility competition
Horse racing at the track
Horse show jumping
Birds flying at a nearby lake or ocean
Pets (Yours or a friend's)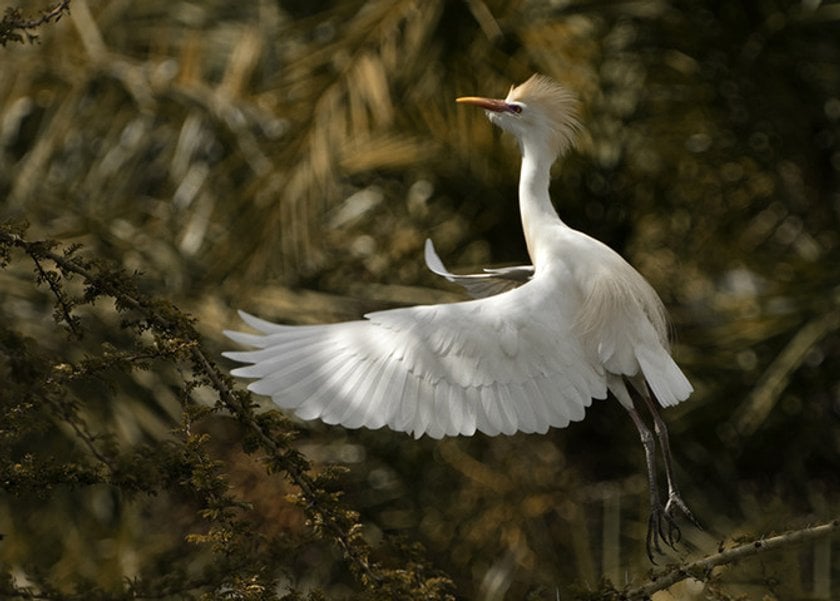 3. Get that connection between you and the animal
The more you know about an animal's natural behaviors, the better chances you have of getting the shot. I spent many years photographing animals at the zoo before I had the chance to go to Africa. Even animals in captivity will demonstrate behaviors found in the wild. I believe that more times than not, it is the animal that presents itself to me, and something magical happens in front of my camera. When photographing animals, make sure your eyes and heart are open to what moments unfold before you. It is one of the most rewarding experiences that you can have.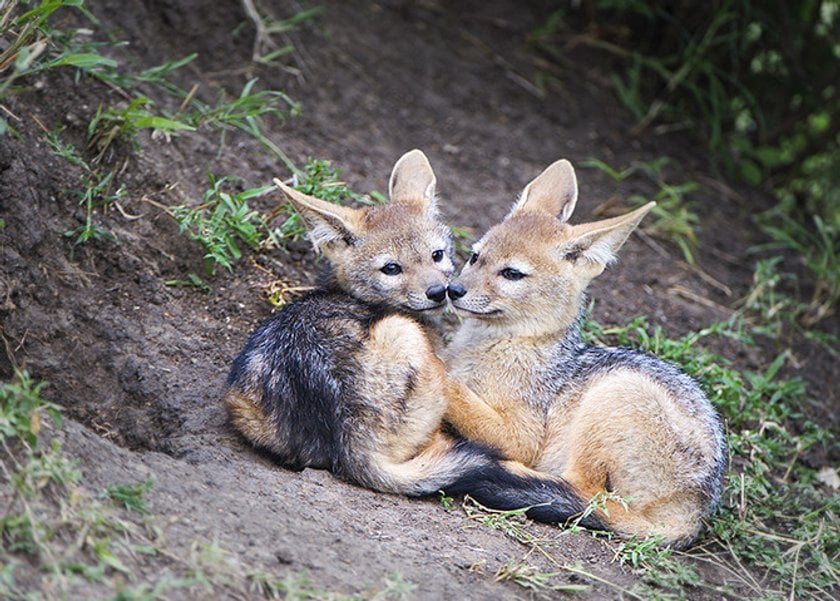 4. Hang around the babies to get that "Awww" factor
There is nothing that melts the heart of you and your viewers quite like capturing the interaction between a baby animal and its parent(s). Again, patience is key since these little guys may spend most of their time sleeping, and you may have to wait awhile for some action to happen. I often fire off many shots when there is activity happening with young animals, since you never know when that one moment may occur. It's better to be safe and take many shots then to miss the moment. And don't forget to keep an eye on the amount of photos you have left to shoot on your card, and your battery status. Don't miss that moment because you were not prepared.
5. Last words of advice - Keep both eyes open and feel the moment
Since wildlife of all types have their own agenda, we have to be ready. Be aware of what is happening around you at all times and make sure that you keep both eyes open when you're behind the camera. This will help you become more aware of the situation and more alert when something is about to happen. I often 'feel' when a moment is about to happen. This comes with years of photographing animals and anticipating action before it occurs. I can't tell you how many times I am about to leave a location and something in my head says, "Stay for a few more minutes", or "Turn around". Always be ready with your camera and finger ready to press the shutter. With animals, you never know when something will happen and you don't want to miss that decisive moment!
About the author
Laurie Rubin is an international award-winning photographer specializing in nature and landscape photography. Her passion for photography as well as a career working for software companies, and currently as the Senior Education Manager for Skylum, has made her a sought out favorite for educational webinars and seminars.
Most recently, Laurie won 1st place in the Windland Smith Rice International Awards for the Zoo & Aquarium category. Her image is in the 2013 Fall Awards issue of Nature's Best and is displayed at the Smithsonian Natural History Museum. You can see more of her work here.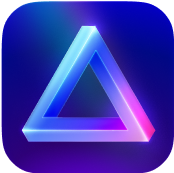 Advanced yet easy-to-use photo editor
view plans