Sports are all about speed and dynamics. If you want to get into sports photography, you'll need the right equipment. That's what we're going to talk about today.
Regardless of what sporting events you want to capture, remember one thing: all objects move very quickly. This means that your sports camera has to meet a lot of criteria in order to take good pictures. If you are a beginner, you certainly don't know where to start. But this is no problem because I have prepared for you a list of the best beginner cameras for sports photography, as well as tips for choosing the right device!

As I said, good sports photos are very difficult to make, because everything happens very quickly. Often the pictures are blurry and there is noise when shooting in low light because you are set a high ISO. If you want to enhance your pictures, use Luminar Neo! Its AI tools will help you quickly get rid of noise and make your images clearer, so you won't spend a lot of time on post-processing. In addition, this photo editor has many manual tools that will make sports photography for beginners fun!
Finding the Best Sports Camera for Beginners: Top Recommendations and Essential Features
Top Cameras for Sports Photography

Let's take a look at devices that are great for beginners. With them, you can make such good pictures that even professional sports photographers would be jealous! Keep in mind that I may be subjective, so share your opinion if it differs from mine.
1. Panasonic LUMIX DMC-FZ300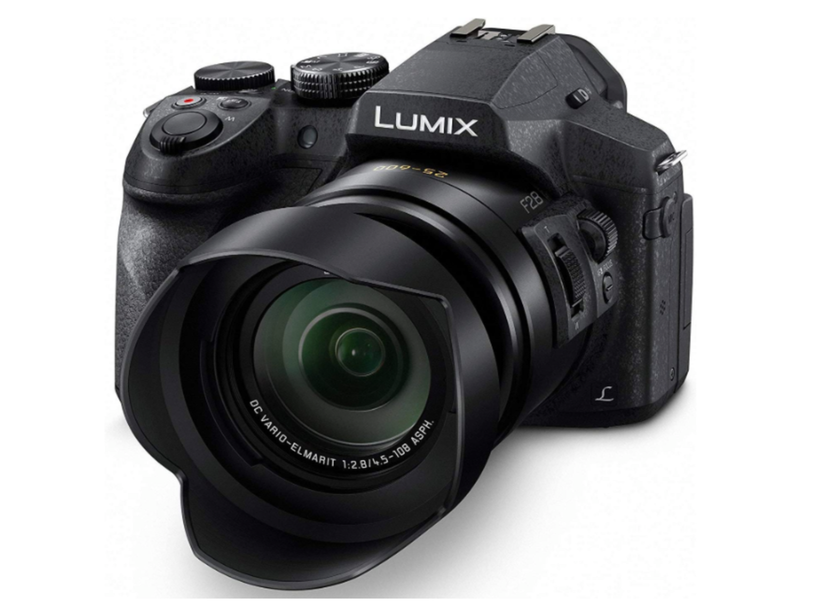 If you want to take great clear photos without spending a lot of money on an expensive digital camera, this option is perfect for you. Thanks to the well-designed autofocus system, you don't have to worry about not being able to capture a subject that's moving quickly. The Leica DC Vario Elmarit lens completes this effect, giving users the ability to get sharp photos even in low light and high ISO conditions. It allows you to take pictures at different distances, from long to short, so I can't call the inability to change the lens a serious disadvantage.
It is worth noting that sporting events are often held in bad weather conditions, so there is a risk of dirtying the action camera. This can cause a breakdown and it can be quite expensive to repair the device. When you buy a LUMIX DMC-FZ300, you can forget about this problem because it has water and dust protection. All this makes it one of the best budget cameras for sports photography available today. And if you use the best photo software, you can make your photos perfect!
Pros:
Small size and lightweight allow you to always take the device with you.
Splash-proof and dust-proof, so you can work outdoors with the camera without any problems.
Good color rendering allows you to get bright photos that show all the shades.
Fast and accurate autofocus, which is especially important for cameras for sports photography.
Cons:
The quality of the picture can be called average, not high.
The lens has a fixed focal length.
2. Canon EOS R7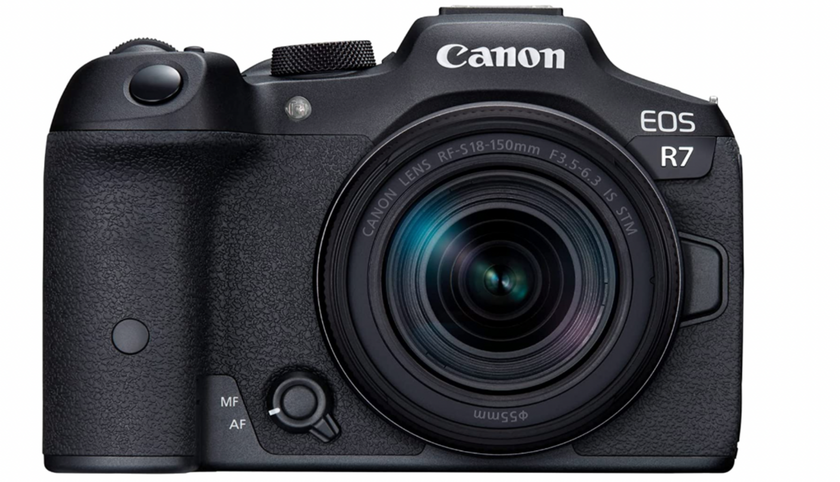 This device constantly appears in various reviews, and it is not surprising. It provides a great combination of performance and functionality, which means it can safely be called one of the best cameras for users who want to get into sports photography. The frame rate is up to 15 per second, which means you can easily capture even the most active subject. The state-of-the-art Dual-Pixel CMOS autofocus system makes sure you don't miss a single moment. This one of the best compact cameras for sports has built-in stabilization to achieve the sharpest pictures possible. By the way, it is not the only one in this device. Almost all Canon cameras are equipped with built-in stabilization, which is why many sports photographers prefer to use them.
For those who take sports pictures, it is important that the professional camera is protected from unpleasant weather. If we're talking about the EOS R7, this condition is met. Dust and moisture protection allow you to take pictures in any weather and not be afraid of damaging expensive equipment. When you get the pictures and wonder where to store them, use the best photo-organizing software. It helps you sort and store your photo masterpieces.
Pros:
Fast continuous photo shooting makes it possible to capture every movement.
Built-in stabilization allows you not to worry about the quality of images.
Two memory card slots give you the possibility to store a large number of your pics.
Cons:
Lack of native EOS RF-S lenses.
An electronic viewfinder that limits the ability to use the camera when you want to shoot some sports events. You can use photo sharpening software to correct the blurring.
Lack of a CFexpress card slot.
3. Olympus OM-D E-M1 Mark II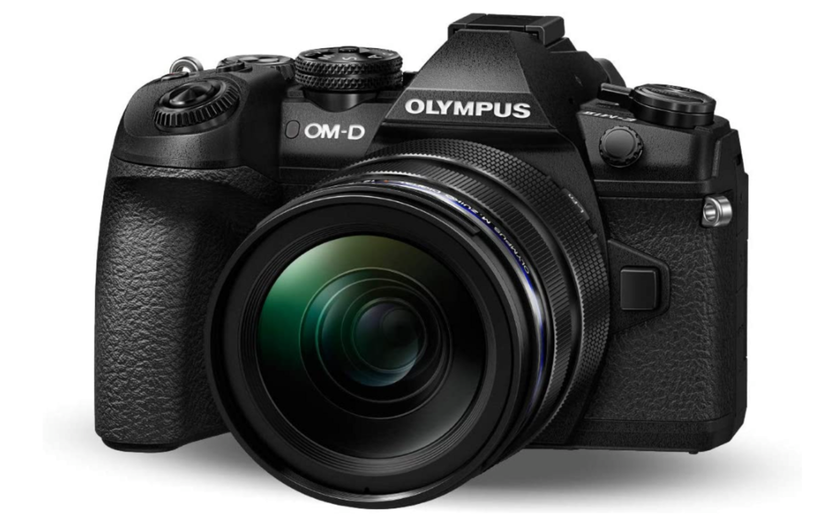 I can't say it's the best camera for sports photography for a beginner if you just want to pick it up and start photo shooting. You have to figure out its capabilities to take amazing photos, and only amateurs who are serious about things will be able to do that. However, if you are willing to spend a little time, the result will not make you regret it. Thanks to the excellent stabilization you can forget about a tripod. Even if your hands are a little shaky, you can still get a sharp picture.
Among the camera features is High Res Shot, which works wonders. Dreaming of increasing the resolution from 20 to 50 megapixels in a second? With the OM-D E-M1 Mark II, it's quite possible. Complementing all this are Live Bulb, Live Time, and Live Composite modes, which allow you to take photos with slow shutter speeds, as well as the ability to record video in 4K resolution at speeds up to 30p. If you want to capture a sporting event in seconds without interruption, this camera is the right choice.
Pros:
Contemporary features open up new areas for creativity.
Precise autofocus makes it possible to quickly capture objects that are moving.
Great built-in stabilization means that you don't have to carry a tripod for pics of standard quality.
Cons:
The rather high price makes this model unaffordable for novice photographers with limited financial resources.
The High Res Shot can only be used with a tripod.
A small sensor limits the scope to restrict the depth of field.
4. Nikon D500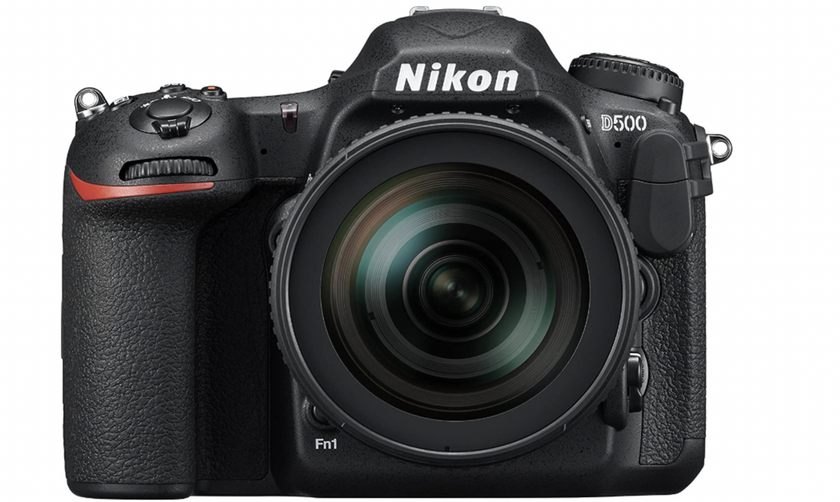 This is the right camera for any user who wants to work with any type of photography. This model can be classified as semi-professional, but amateurs won't have any difficulty using it. If you decide to use it for sports photography, you won't regret it. The device takes great pictures thanks to its high continuous shooting speed. Another interesting feature is the ability to select from two parameters to tune AF tracking. Essentially, you can tune AF by selecting the type of motion of the object of interest or the response to something that is blocking it.
If you're going to shoot in low light, the D500 has something to offer you. You can set the ISO to 51200, but if that's not enough, use 1640000. However, in that case, you might get some noise. You can use Denoise AI to fix this. Also, note that this camera has its own mobile app. Not every device can boast that! And don't forget the 20.9-pixel sensor for crisp and vivid images.
Pros:
The continuous shooting speed is 10 frames per second, which makes this model one of the best point-and-shoot cameras for sports.
Optimal if you are going to take photos at night or in low-light conditions.
Two memory card slots allow you to store many images.
Cons:
There is no built-in stabilization, which requires the user to carry a tripod.
Rather a high price can make purchasing the camera problematic for photographers on a tight budget.
5. Nikon Coolpix P950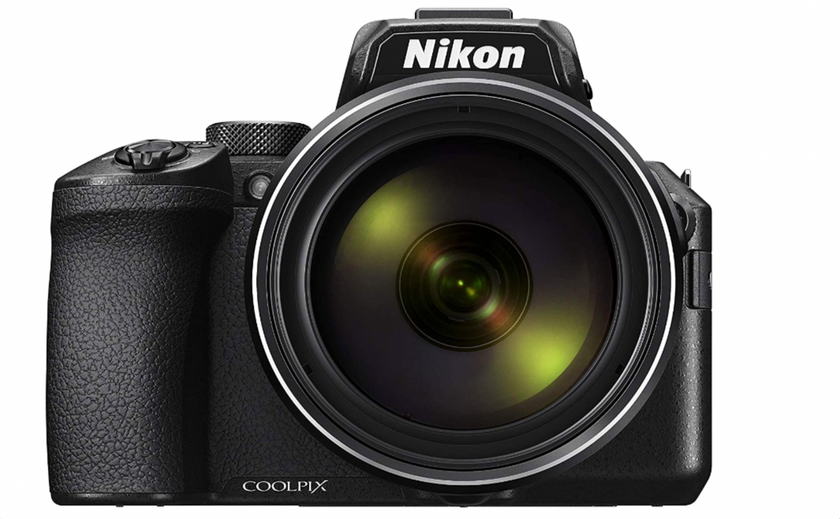 Many users have already experienced the benefits of the P900 and P1000. Well, the P950 is often referred to by experts as a great mix of the two. This camera has taken only the best features from both models.
Unfortunately, the low ISO range does not allow you to use the device if you shoot at night or if there is not enough light in the room. However, it does have the advantage of an outstanding zoom range and image stabilization that allow you to take really mesmerizing photos. If you plan to take pictures from the tribune, you won't find a better option. The 24-2000mm focal range and 85x zoom offer the best options. Dual Detect Optical VR is also worth mentioning. With this feature, you don't have to worry if you forget your tripod, because it provides excellent stabilization.
Pros:
The large zoom range allows you to take great pictures even if you are very far away from the subject.
Outstanding stabilization, which is very important for sports photography.
Small in size and weight, so you can always carry the device with you. That way you won't miss any important action photo shots.
Cons:
Problems with shooting in the dark because of the small range of ISO values.
Limited aperture range.
Key Features to Consider When Choosing the Best Camera for Sports Photography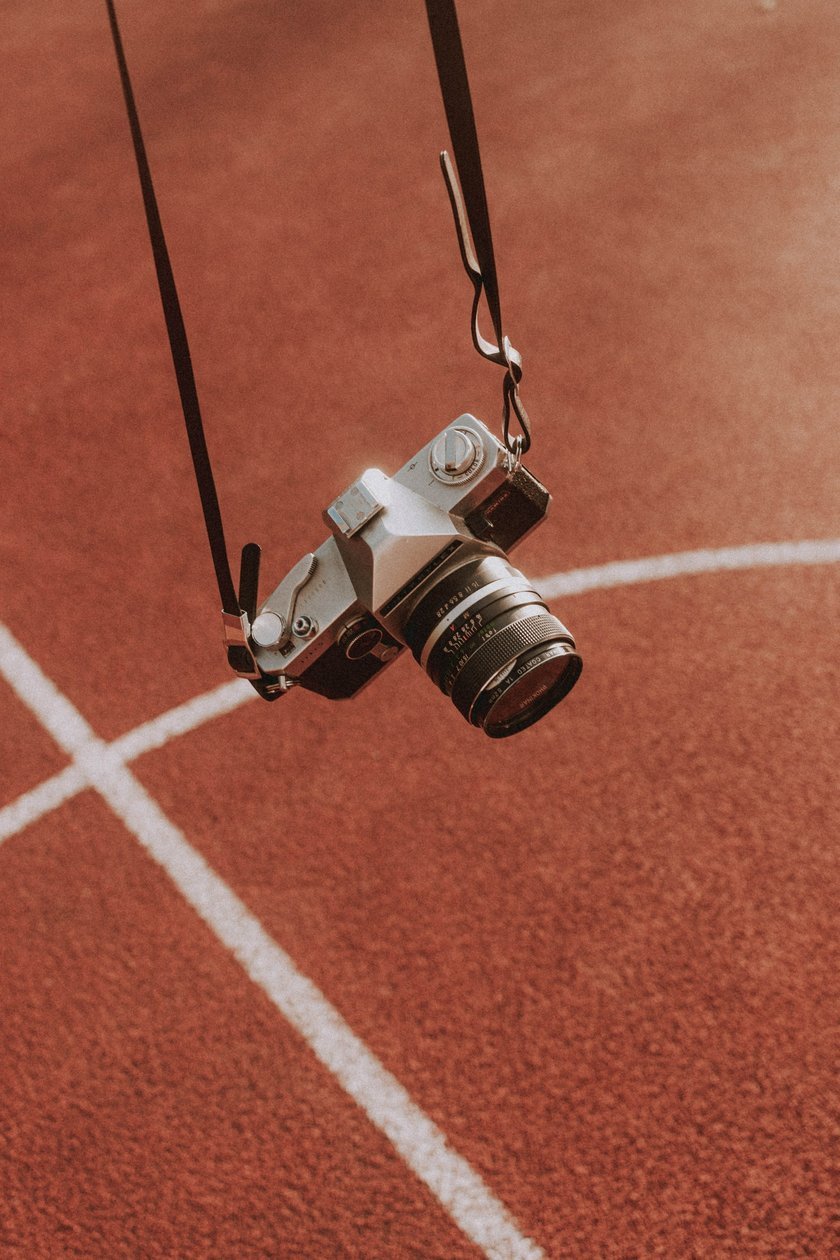 There are three most important things you should pay attention to. Let's talk about them:
Autofocus system. It's simple: you just can't do anything without it, because subjects can move very quickly and you may have trouble even keeping track of them. Consider the number of points. The more there are, the more you can keep track of. Ideally, you want an autofocus system that can follow the subject even when it changes direction abruptly or stops.
Continuous shooting speed. If it is high, you can easily capture all important moments. You will be able to take a large number of pictures in just a couple of seconds, so you can select the best ones afterward and not get lost in the quick events. This also includes a buffer that allows the camera to store an N-number of frames in its own memory before they are written to the memory card. The bigger it is, the more pictures the camera can take before slowing down.
Image stabilization. You can't do without it, because it's not always possible to mount the camera on a tripod to take a perfect photo. When it comes to capturing active movements I recommend choosing lens-based image stabilization. It can be especially useful, as it can help to reduce camera shake when using long telephoto lenses.
Above I listed the main camera features that will help you succeed in sports photography. However, don't forget the other things that are important when choosing a device:
Durability. More often than not, sports events are held outdoors. It is not impossible that rain or snow will fit at this time. What to do? Choose a camera with protection against dust and moisture and a sturdy body made of a strong and light alloy.
Battery life. You will often be outdoors or at the stadium for long periods of time and will not have the opportunity to charge the battery. If you plan to take a large number of photos at one time, think ahead. Make sure that the battery can last a long time without recharging, otherwise, you risk losing the opportunity to capture gorgeous photo shots. Take precautions. Don't forget that you can always bring a spare battery with you.
Ergonomics. Note the grip and shape. They should be such that you feel comfortable and do not get tired of holding the camera for a long time. A device with well-placed buttons and management will allow you to easily access the functions you need without taking your eye away from the viewfinder. If you want to enhance your pictures after you have accomplished the task, use an online photo editor which will become one of your best helpers.
Discover uniq presets, luts, skys and other assets Visit Marketplace



Expert Tips for Sports Photography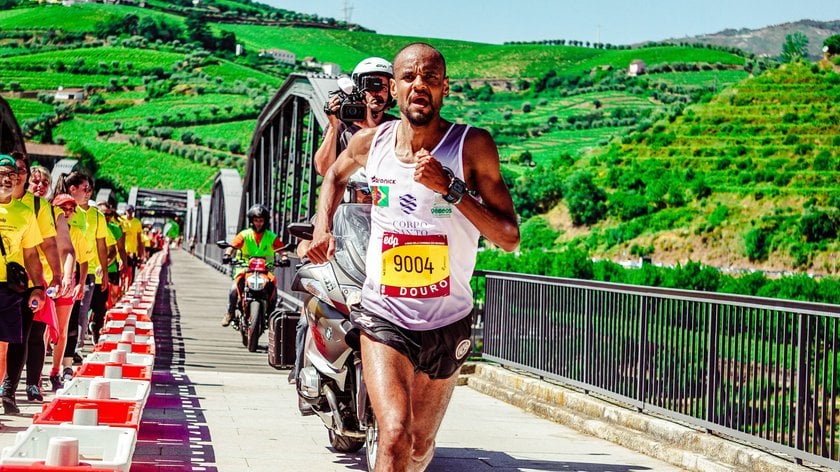 I have prepared some tips to help you make real masterpieces of sports photography.
Tip 1: Use a Shallow Depth of Field
So that viewers can focus on your main subject, make sure that it is clearly visible and that there is a blur around the edges. You can achieve this by taking a photo with a wide aperture.
Tip 2: Save Battery Charge
Of course, most of the images you capture will have to be removed. They may be blurry or just not to your liking. But you'll be able to choose the best images in the post-processing stage. Don't waste valuable battery power on this.
Tip 3: Practice!
You don't have to wait for the Olympics to take good sports pictures. Attend local team competitions or take friends and go on a bicycle trip and make some photo shots. The more you practice, the better your skills become.
Tip 4: Photograph the Story
If you just capture a baseball player, you probably won't achieve the effect. But if you take a picture of the bleachers full of fans and the umpire, it's easy for viewers to see how tense the moment is. Take this into account, because the audience likes detailed pictures with a story.
Learning Resources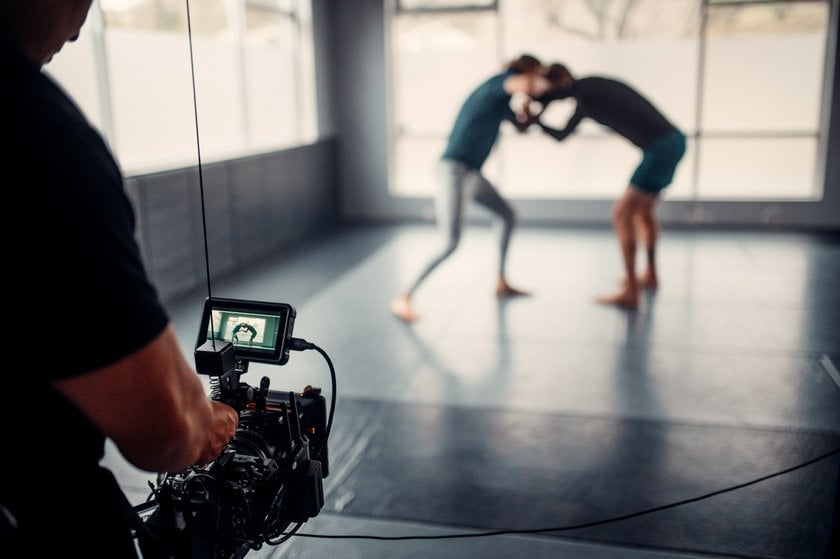 Of course, you can't pick up a camera and immediately become a great sports photographer. I recommend reading different blogs where the authors share their secrets and help beginners. Also do not be lazy to attend webinars, because there you can often learn something interesting. Be sure to watch how the professionals work. You should understand that a live example is very useful.
Wrapping Up
Now you have all the knowledge you need to choose the best sports camera for beginners. I have also shared with you a few secrets that help me take great pictures. Add a little practice and voila, your photos are that much better. I'm sure you'll notice your progress in just a few weeks. I wish you success and inspiration!
FAQ
What makes the best camera for sports photography stand out?
For dynamic sports photography, prioritize a lightning-fast autofocus to keep up with the action, rapid continuous shooting to never miss a moment, and robust image stabilization for crisp shots on the move. These are your game-changers in capturing the thrill of sports.

What Is the Best Camera Brand for Beginner Sports Photography?
Amateurs will do well with models from Nikon, Canon, Olympus, and Panasonic. These manufacturers make great devices with innovative features that are sure to appeal to beginners.
How Important Is Image Stabilization in Sports Photography?
This is one of the most important things without which you cannot succeed. If you buy a camera without a stabilization system, be prepared for your images to be blurry.
What Settings Should I Use for Sports Photography?
I recommend taking photos with a wide aperture. That way your subject will be in focus. It's also a good idea to use continuous shooting mode and a fast shutter speed. If you are taking a photo in a dark room, avoid the flash. Set the ISO sensitivity to a higher value.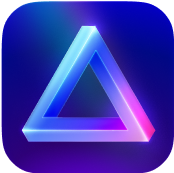 Advanced yet easy-to-use photo editor
view plans