Turn your pictures into stunning cinematic shots with film presets for Lightroom! In our top, you'll find the best styles to bring your creative ideas to life.
Visual content in social media is an integral part of the successful promotion of your blog or personal page. But even if you're not striving for popularity, beautiful pictures improve your self-esteem and mood. So what to do if Photoshop seems too complicated, but you want to edit a photo nicely? Presets can help. With just a couple of clicks, your pictures will be instantly improved! Using a variety of styles, you can easily give your images the right atmosphere, without spending too much time on the process. In today's top list, you can find the best film presets for Lightroom that will take your photos to a whole new level!
Top Free Options to Make Your Pictures Better
There is a standard Lightroom preset pack, but not everyone is completely satisfied with it. This is why professional photographers often create their collections of filters in the style of different movies. You can use pre-saved film Lightroom presets to create dramatic or romantic shots, enhance an upbeat, bright picture, or increase the dynamics of an action shot. These filters can be purchased or downloaded for free.
The presets use color and light correction, overlaying glare, sparks, and other textures. Even the simplest picture can look like an extraordinary and eye-catching movie frame with film camera Lightroom presets. Let's take a look at the best free options.
1. All Gold Everything
For lovers of warm, soft tones, this is one of the best styles you can get for free. It is versatile and will work great for both outdoor and indoor shots. The golden colors and muted highlights remind you of warm and sunny fall days. This preset embodies the look of the Kodak Gold film. If you're into retro photography and want to give a similar look to your digital images, you'll undoubtedly get the desired result with this effect.
2. Ektar 100
For travelers and nature photographers, we suggest looking at this preset. The bright, matte colors, just as they were on the iconic Kodak Ektar 100 film, are reproduced with stunning accuracy. What makes this style unique is the incredibly attractive combination of soft muted tones and intense and vibrant hues. This effect is great for vacation, summer, and fun photos, giving images an incomparable film analog look.
3. Fujicolor 400 N
Among the free film Lightroom presets, Fujicolor 400 N stands out because it not only gives the image a retro film effect but also preserves the natural look of the picture. It's perfect for a wide variety of indoor and outdoor shots. Tones are neutral and somewhat muted, with a style reminiscent of analog or matte film. You can adjust the intensity of the effect and the result will be stunning, and perfectly match your picture.
4. The One
If you've been looking for the best Lightroom film presets for outdoor portraits and travel photos, you've got one of the most suitable options in front of you. The incredibly eye-pleasing vintage style with rich browns and teal hues perfectly accentuates the skin tone in portrait shots and creates stunningly dramatic landscapes. This unique hue will complement any of your photos and make the image look special and atmospheric.
5. Kodak Funtime
For naturally warm-light shots, you can also find unique and best-fitting free Lightroom film presets. Kodak Funtime is just made for such photos. It's a free classic film style that will give your images a retro effect, just like on a Kodak single-use camera. Such photos catch the viewer's attention with a sense of nostalgia. This effect is achieved thanks to the light and warm tones. Try applying it to your photos and it will surely not disappoint you!
6. B&W Orange Filter
For black-and-white photography enthusiasts, this orange filter effect will be a great helper as it allows you to get high-contrast images without investing in equipment. This can be useful for photo shoots where you want to convey a certain mood. This preset is best suited to capture landscapes, urban views, and street photography. However, you should use this preset with caution, because not every picture will look good and natural. If necessary, adjust the settings a bit.
7. Dark Dream
This is one of the best cinematic vintage presets. It gives pictures a dreamy and slightly darker look with its matte, soft tones. This style is great for urban portraits. The atmosphere of the photos seems mysterious and a little moody. A definite advantage is that the preset seems very natural. By applying it you can easily recreate the mood of your favorite mystical movie.
8. Colormatic 100
Another interesting free film preset for Lightroom for nature, landscape, and travel photography. It makes photos look high-contrast, bright, and matte. It retains the natural look of the photograph but gives it a unique film style. Unlike similar presets, this one tweaks the lighting and colors in a way that only accentuates details, rather than completely changing the photo. With this approach, this style will only make your travel pics better!
9. Superia 800
If you like the film-grain style, we suggest trying this preset. It's versatile and will work for completely different genres of photography. This effect replicates the look of Superia film, but with a high ISO setting. It means that the tones look softer, with a grainy texture. This makes the image look very natural, not just like a modern photo with a vintage effect.
10. Film Fanatic
Want to give your pictures an authentic cinematic look? This free preset is perfect for that purpose. This style will look incredible in outdoor shots and bright scenes. If you use it on photos with diffused lighting, you can maximize its charming tones, matte look, subtle cool hues, and slightly noticeable but atmospheric light luminescence.
11. B&W Infrared
Speaking of free film presets for Lightroom, you should also pay attention to this style. B&W Infrared is an imitation of black-and-white infrared photography. It's great for both outdoor landscapes and detailed photos, creating monochromatic images with deep and vivid tones. And if the picture starts to look a little unnatural, you can easily adjust the sliders to achieve the desired result.
12. Vintage Garden
Do you like old flower cards and vintage gardening books? The Vintage Garden free preset will give some magic to your landscape and nature shots. It slightly corrects tones and colors and perfectly recreates the iconic style of the classic aesthetic. With this effect, your digital photos will really look like old film photos!
20 Free Lightroom Presets From Skylum
Looking at the best Lightroom presets for a film look, we also want to tell you about an awesome free set from Skylum. In addition to saving you a lot of time, you might enjoy it:
a wide variety of styles, from the classic "Film Noir" look to "Lush Details", "Moody Movie" and "Peppermint";

you get professional photo editing in just a few clicks;

you can develop your creativity by trying out many different editing styles and finding your own unique one;

all styles are designed by professionals and take your photos to a whole new level.
We also recommend that you try photo processing in the Luminar Neo editor. In addition to using presets, you can also try the incredible AI tools that help you to perfect any shot.
Final Thoughts
Film look presets for Lightroom are more than just a set of settings for quick photo processing. It's a style that helps you enhance your shot, emphasize its beauty and make it truly unique. In addition to the free options, you can also try paid presets, such as the premium collection from Skylum. Don't be afraid to experiment and create something of your own. We wish you the best of luck in exploring the beautiful world of photography!
FAQ
Let's look at the answers to the most common questions.
How Can I Use Lightroom Film Presets to Enhance My Digital Photos?
By using different presets and trying something new, you expand your creativity. Over time, you'll develop your own style of photo processing and make your images even better.
How Do I Install And Use The Free Film Presets for Lightroom?
Once you have downloaded a preset, go ahead and open Lightroom and enter "Develop" mode. The styles you already have will be in the sidebar on the left. Right-click to bring up the "Import" option. Click on it, find the downloaded preset, and click "Import". After that, you can use it.
Are There Any Free Alternatives to Film Presets in Lightroom?
You can use the standard Lightroom preset pack or try to create them yourself. There are also many other photo editors that offer similar functions. Much depends on the preferences of each user, you can search for the most suitable option for you.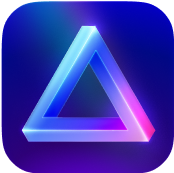 Advanced yet easy-to-use photo editor
view plans