Choosing the best laptop for photographers is sometimes like juggling requirements. On the one hand, the device must be powerful enough to easily work with the best photo editors. On the other hand, the laptop must be portable so you can take it with you on any photo shoot.
Whether you value more performance or portability, you'll find plenty of Windows laptops specifically designed for running photo editing to suit different budgets and creative workflows. This means that the best laptops for photographers should ideally be equipped with some of the best processors, graphics cards, and great RAM. In our tutorial, we'll tell you how to choose the best MacBook for photo editing.
The best 7 MacBooks for photo editing in 2023
In this section, we will describe the best MacBook models for photo processing.
1. MacBook Pro 16 M2 (16-inch, 2023)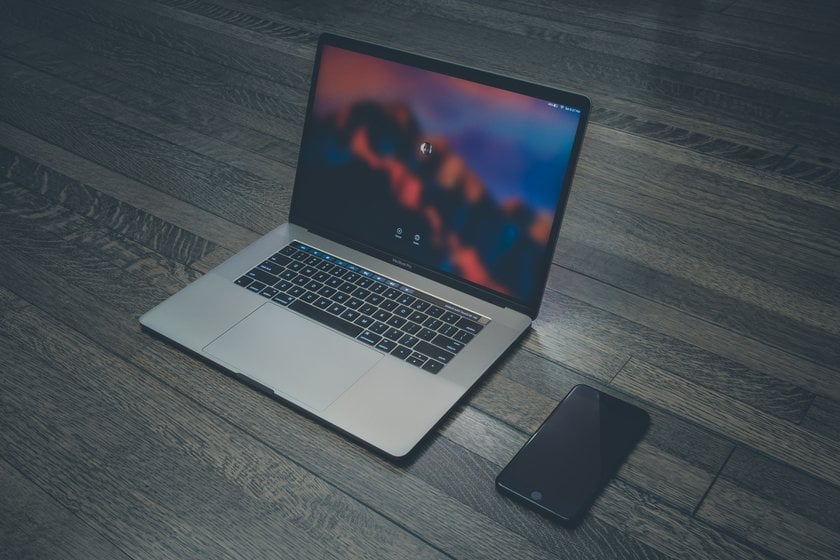 The best MacBook for editing photos in general.
Specifications
There are a number of reasons why the Apple MacBook Pro 16 M2 stands out as the best laptop for photographers and photo editors. It's a beautiful laptop that works great even with resource-intensive creative programs. And that's just the beginning of our story about a laptop that feels like it was made for photographers and photo editors.
From a separate SDXC card slot and three Thunderbolt 4 ports to an incredible screen with an expanded color range. Add to that top-notch performance that doesn't slump when you unplug the laptop, and it's a pleasure to work with.
Finally, the laptop offers long battery life, which makes for a comfortable work experience for the photographer in the field. Unfortunately, you have to pay a high price for all these charms, but you couldn't expect otherwise from such a powerful configuration.
It would be hard to find a laptop more expensive than the other best Apple laptops for photo editing. It's not just a redesigned MacBook Pro 16, you get several new features and impressive performance. A large amount of RAM allows you to work with even the most powerful photo editors, which will allow you to quickly and efficiently use the function of batch editing. The SSD capacity can range from 512 to 2TB depending on the configuration. The M2 processor has been specifically designed to handle highly specialized applications, offering unprecedented speeds for all kinds of data processing. The Liquid Retina XDR screen offers vivid, saturated colors and extremely accurate color reproduction.
Reasons to buy
Awesome performance;

Great mini LED screen;

Exceptional long-life battery;

Great choice of ports;

Amazing battery life;

Lots of ports.
Price
From $2449.
2. MacBook Pro 14 М2 (14-inch, 2023)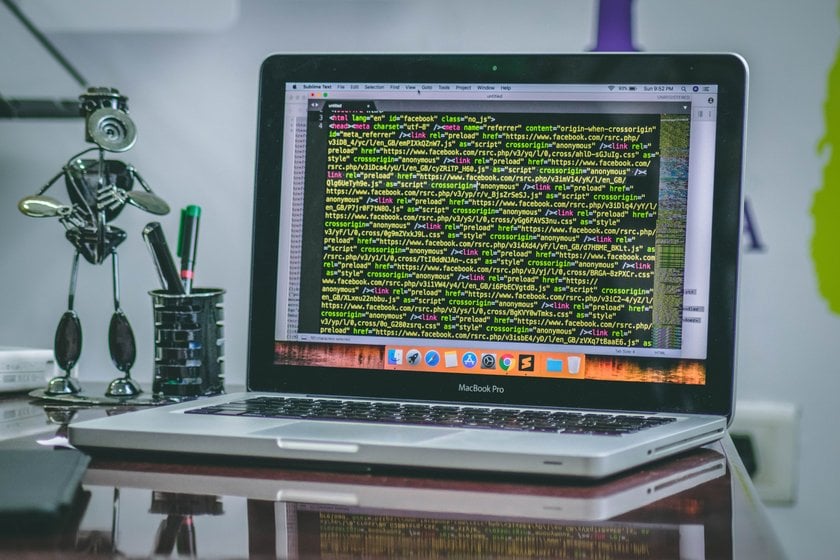 The best MacBook for editing photos for creative professionals.
Specifications
It may be too powerful for everyday work with documents and browsing but for photo editors, photographers, music producers, and videographers, there's no better notebook. It's a compact professional device equipped with the new M2, breathtaking in performance – and equally breathtaking in battery life.
All this awesome configuration is complemented by an XDR panel with 1600 nits peak brightness and an expanded color gamut, an SD card slot, and an HDMI port (each of them you can access while charging thanks to MagSafe). If you're looking for the best notebook enough for photo editing, you've found it. It is one of the best Macs for photo editing.
If you've ever had to use adapters to connect peripherals to Apple laptops, whether it's an external monitor or a memory card, the new 14-inch unicum corrects that oversight. By targeting the 14-inch MacBook Pro at professionals who need a full-fledged mobile workstation, and leaving the slim, light, and sleek design to the more popular MacBook Air, the manufacturer has released a more niche and successful device. Along with the new M1 Pro and M1 Max chips, not only the internal layout has been updated, but also the screen. It's bigger than the 13-inch model, now the Liquid Retina XDR is based on mini-LED technology. These are the same mini-LEDs as on the new iPad Pro, the new screen is just as impressive here, offering a high contrast ratio of 1000000:1. If you're working with stills or HDR video, content has never looked so good. ProMotion technology is also implemented, which adjusts the refresh rate up to 120 Hz, detecting the amount of motion on the screen. Not only does the video or photo editing look great with this solution, but even scrolling through websites looks beautiful, smooth, and responsive. Like previous MacBook Pro screens, it covers the P3 color gamut.
Reasons to buy
Brilliant performance;

The best screen among laptops;

Long battery life;

Plenty of ports.
Price
From $1999.
3. MacBook Air M2 (13.6-inch, 2022)
The best Mac for photo editing in the medium price category.
Specification
The Macbook Air M2, released in 2022, is a direct replacement for the 2020 Macbook Air. While it is incredibly similar to its predecessor, it has been redesigned and now features the more powerful M2 chip (rather than the 2020 M1).
The base M2 chip contains an 8-core processor and an 8-core GPU, which can be upgraded to a 10-core GPU. You also get 8GB of RAM and 256GB of SSD storage as standard, but photographers and other creatives will almost certainly want at least 16GB of RAM and 512GB of SSD storage.
No fans to buzz around, and it doesn't seem to heat up under pressure. The crystal-clear display, handy trackpad, and keyboard are complemented by a Magsafe power jack, two USB-C ports, and a 3.5mm headphone jack, creating a minimal but practical finish.
All in all, this is an incredible video or photo editing machine on the go. We still choose the 16-inch MacBook Pro because of its more comfortable screen size, but the new M2 Air takes third place.
Reasons to buy
Terrific performance;

Great screen;

Amazing build quality;

Plenty of ports;

Great price tag;

RTX 30th generation graphics cards.
Price
From $1199.
4. MacBook Pro 13 M2 (13-inch, 2022)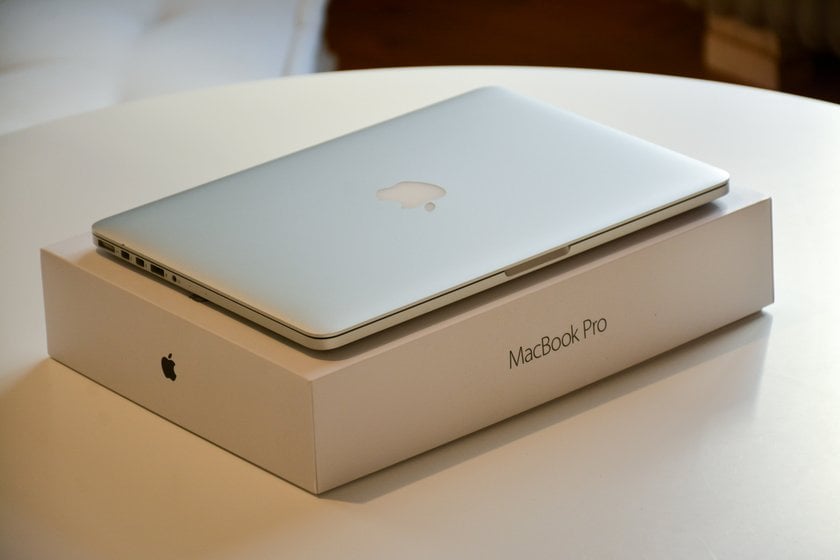 The most affordable best MacBook Pro for photo editing.
Specification
The Apple MacBook Pro 13 M2 becomes more powerful than its M1-based predecessor, while the new M2 is not limited to performance gains, it also increases battery life. Tests show that the performance of this model is enough for video processing and editing, and there is nothing to talk about photo editing. Moreover, new laptops cope with intensive tasks, continuing to work silently, fans are connected to the work process very rarely, and the laptop stays cool, which eliminates distractions around your work process. Of course, battery life is higher than ever before, up to 15 hours and 50 minutes.
Reasons to buy
The M2 chip works brilliantly;

Long battery life;

Almost silent in operation laptop;

You can even play some recent games.
Price
From $1299.
5. MacBook Pro 13 M1 (13.3-inch, 2020)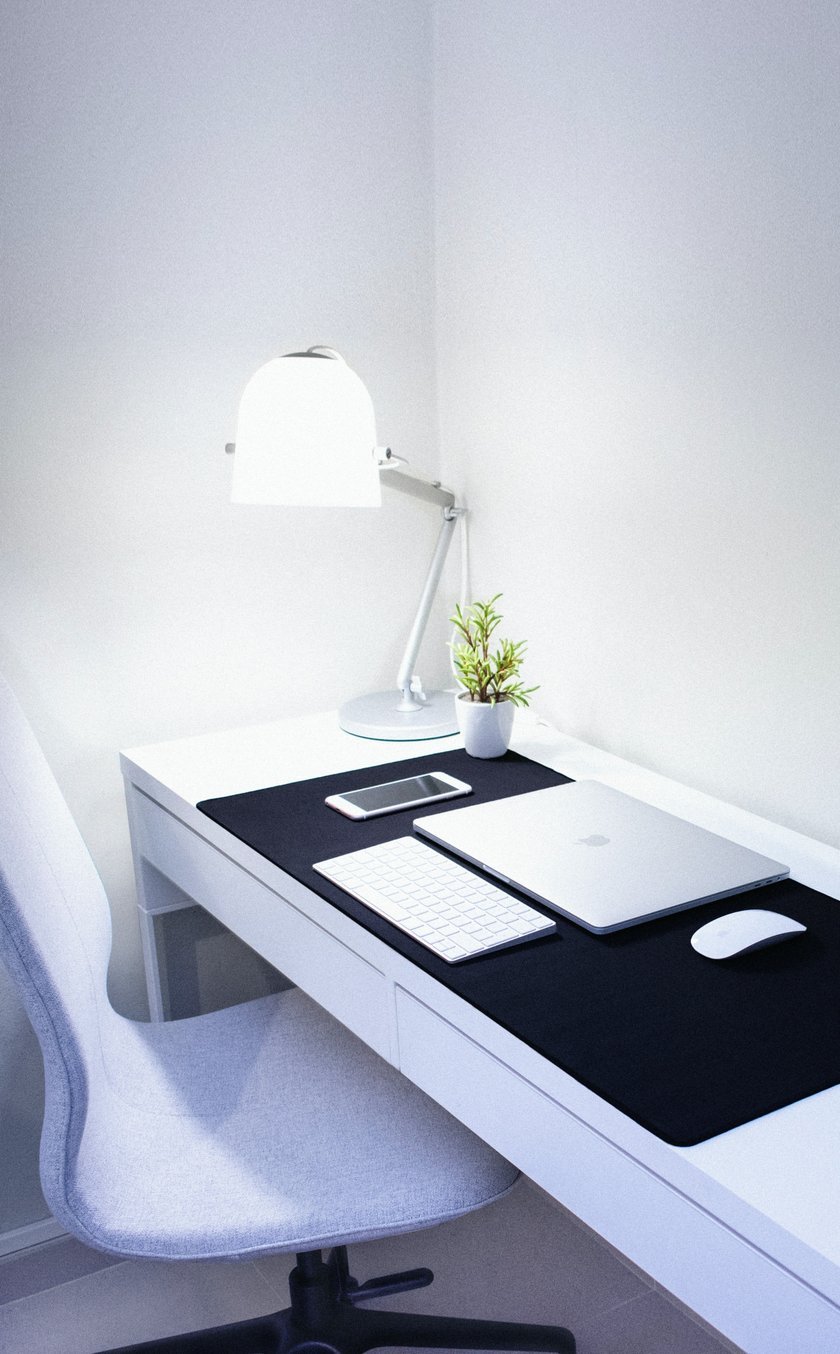 One of the most technically advanced laptops of our time.
Specification
Not only does the MacBook Pro for photo editing overcome any RAM limitations with its 64GB M1 Max chip, but it also has a 13.3-inch screen size that's comfortable for long editing. This incredible Liquid Retina XDR display boasts an insane 1600-nits peak brightness, bringing HDR content to life, and can display a wide coverage of the DCI-P3 color space for precise video editing. Despite all that power, the superior efficiency of the M1 chip architecture combined with the large 100-watt-hour battery gives you an incredible battery life of up to 21 hours. The 13.3-inch MacBook Pro is far from cheap, no matter how you price it, but for your money, you're buying one of the most technically advanced laptops on the market right now.
Reasons to buy
Good M1 chip;

Great color reproduction;

SoC M1 now supports 64GB RAM.
Price
From $1948.
6. MacBook Air М1 (13-inch, 2020)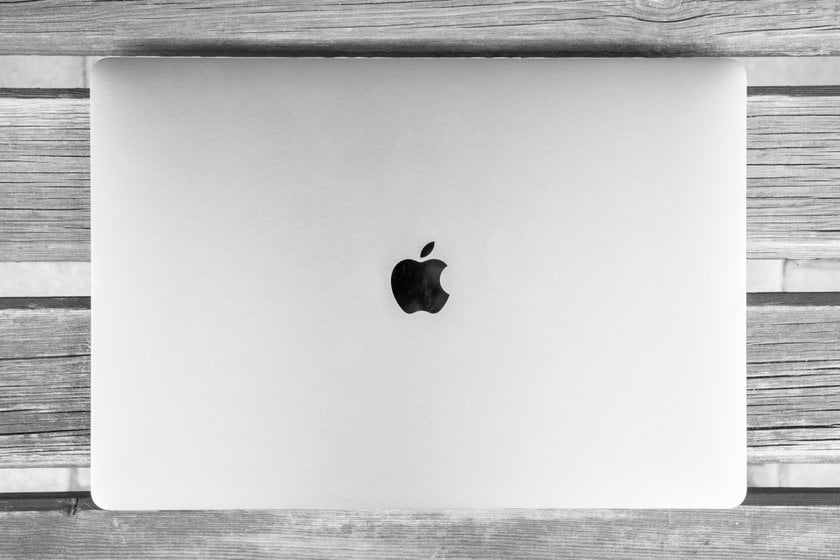 The best affordable MacBook laptop for processing photos on the go.
Specification
MacBook Air for photo editing based on the M1 is really impressive. First, the design, and ergonomics; second, the excellent performance for such a light notebook; and third, the value for money considering the first two points.
The Retina screen is gorgeous. Apple says its color gamut is 25% wider than sRGB (no mention of Adobe RGB). Contrast, clarity, and brightness are top-notch, and even though it only has a resolution of 2560×1600 (not 4K), it's still quite sharp and detailed. The screen is very high quality, and viewing and editing digital images is a pleasure. There are only two USB ports, which is a little annoying. In terms of dimensions, this model is not much smaller than the usual MacBook, although it looks small. Overall, it's a great laptop that's great for photo editing on MacBook Air on the go.
Reasons to buy
Silent, fanless design;

Compact;

Lightweight;

Great performance for a compact notebook;

Suitable for graphics and video.
Price
From $999.
7. MacBook Pro 16 М1 (16-inch, 2021)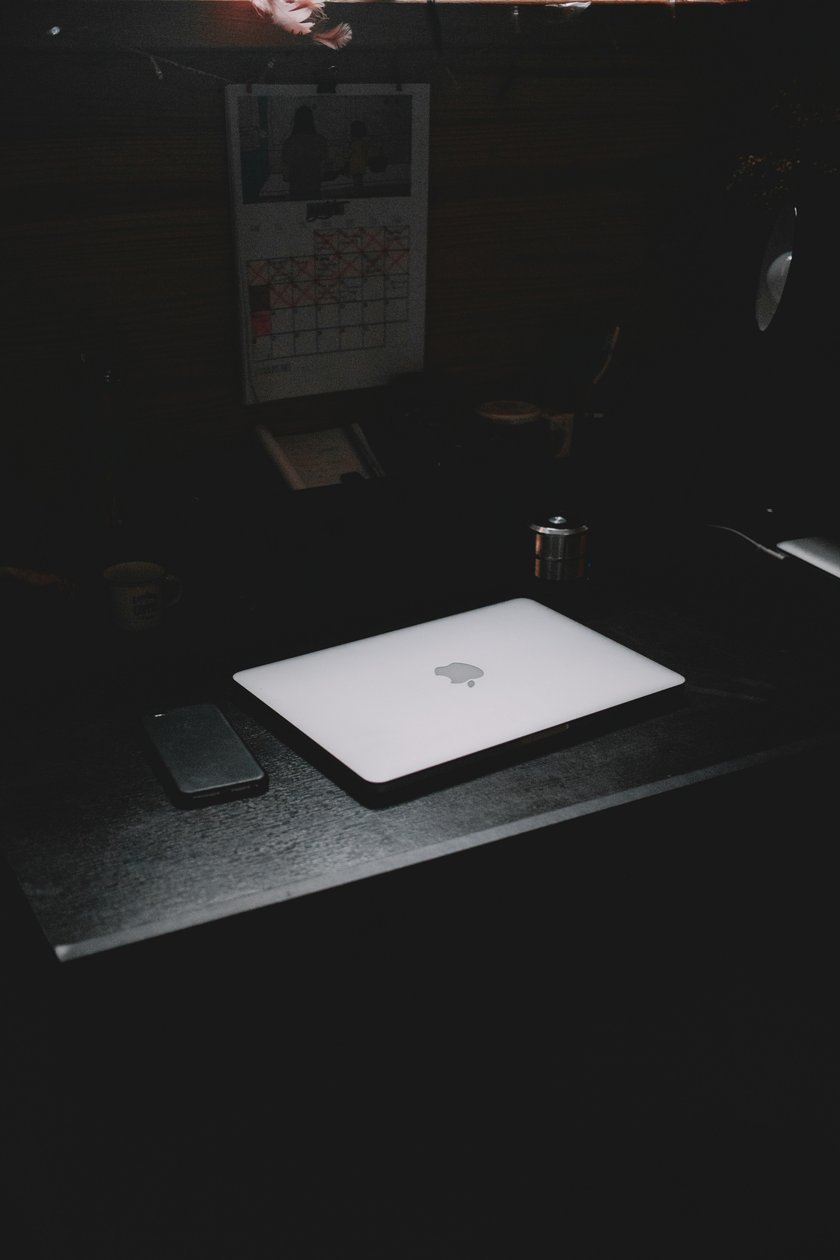 The best MacBook Pro for Photoshop.
Specification
The new MacBook Pro came out at the end of 2021, and right now this model is the best MacBook for the photographer from Apple. So why is it the best? It's simple – it features some of the most powerful specs you can find in a laptop, which means that photo editing software like Photoshop will run fast and smoothly. You can customize the specs of this MacBook Pro so that it has the specs that will fit your needs and budget. What's most satisfying is that the new MacBook Pro comes with a large 16-inch screen that is simply stunning in quality. Its Retina display has a resolution of 3072×1920 inches with a pixel density of 226 pixels per inch, which means your photos will look incredibly sharp and detailed, and you won't have to buy an extra external monitor.
Reasons to buy
Stunning 16-inch screen;

New and improved keyboard;

Four Thunderbolt 3 ports;

Color reproduction;

Design and build quality.
Price
From $1999.
How to choose the best MacBook for photo editing?
When selecting your best Mac for editing photos, you should first pay attention to the technical parameters of the model. For professional photographers, it is important that the device provides an uninterrupted creative process. Therefore, buyers should choose a model with a quality screen, which conveys a detailed image. For constant processing of photographic material will not fit "apple" laptops with a small diagonal (13 inches). On these monitors, the visible area is not large and the specialist will be uncomfortable working.
It is important to find out what resolution for an external display supports a laptop. It is best when the user can connect to a laptop screen with a 4K resolution. When ordering the best Mac laptop for photo editing, be sure to consider the following characteristics:
The type of video card supported;

Amount of RAM;

The resolution, brightness level, and viewing angle of the screen;

The number of ports;

Type of battery and battery life;

Keyboard type;

Size, thickness, and weight;

The presence of a built-in card reader.
We will cover these issues in more detail in the next section.
Display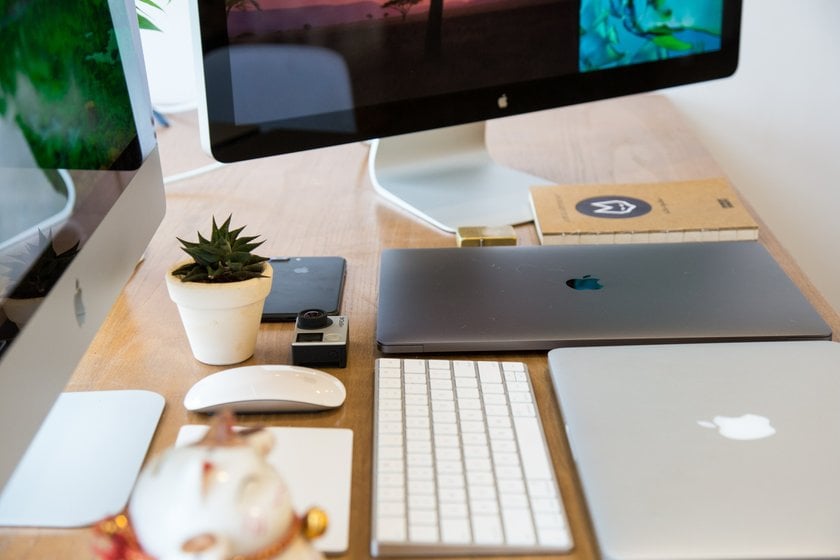 One of the reasons why MacBooks for photo editing are a great choice for today's photographers is their superior color accuracy and image quality. The iMac, for example, offers either a 5K display or a 4.5K display on the 24-inch iMac. But if you want a Mac that you can carry around - so you can edit photos when you're out in the field and you will not be able to use a desktop computer – then you should consider the MacBook Pro. Unfortunately, the MacBook Pro's display isn't that far ahead of the competition. There are laptops in the PC world with 4K displays, something Apple still hasn't gotten around to. Plus, Apple's MacBook still uses LCD panels, and alternatives have switched to OLED or AMOLED, a screen technology that provides brighter colors and darker blacks. Mini-LED is another screen technology that is said to be even more accurate, and there are rumors that Apple is moving to mini-LED or OLED for the next-generation best MacBook for photographers. This new model could come before the end of 2021, but for now, you can always plug in a separate 5K or 6K display to get those extra pixels. For more information on using a second screen with your Mac, check out how to use a second screen with your Mac and our review of the best Mac mini monitors and displays.
Processor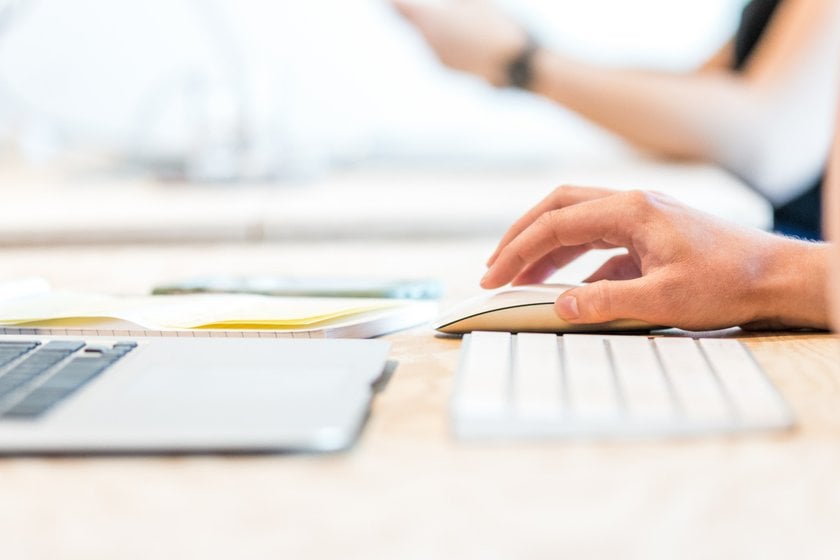 We are now in a period of uncertainty when it comes to powerful processors for the best Mac for photo editing. Apple announced back in June 2020 that it would switch from Intel processors to its own ARM-based processors. The first of those Mac M1s is already here, with the M1 octa-core processor, which has proven to be just as good as the high-performance Intel models. The M1 has another advantage of MacBook for photography – of those eight cores, four are performance cores and four are efficiency cores. This means that if your Mac is indexing your photo library in the background while you're busy editing RAW images, you shouldn't experience any slowdowns because the tasks will be distributed among the cores in the most efficient way possible.
However, the M1 chip has some disadvantages. First, because the RAM is built into the chip itself, it cannot be upgraded later. Also, you can't set up Mac M1s with more than 16 GB of RAM. So it would be wise to choose 16GB when buying a Mac M1, even if you're not sure you'll need it. 16GB of RAM should be enough. The RAM in the M1 Mac works differently than the RAM in an Intel Mac – it's known as unified memory and can be accessed by both the graphics and processor cores when they need it. But if you think you'll need more than 16GB of RAM, then you'll need to consider the 27-inch iMac or the 16-inch MacBook Pro is also, a larger iMac offering up to 128GB of RAM and the best Mac for photographers offering up to 64GB. We hope that when Apple upgrades the 16-inch MacBook Peo and the 27-inch iMac, they will be able to provide more RAM than the current MacBook does.
Graphic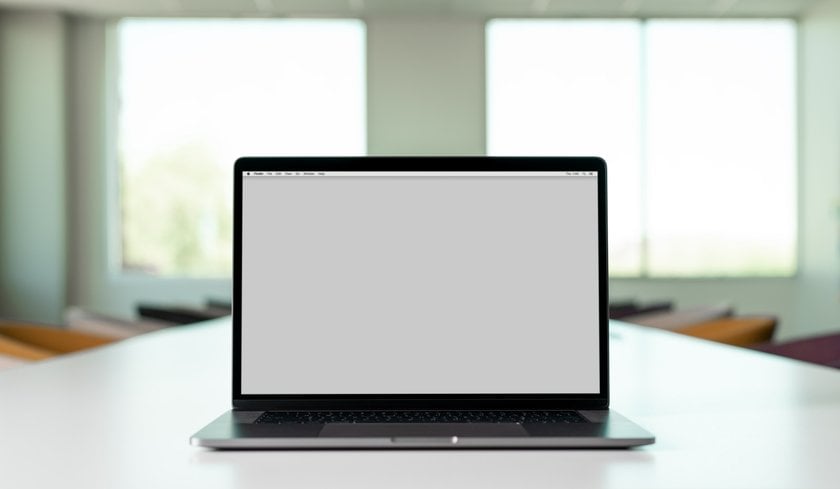 Although the M1's 8-core graphics have proven themselves compared to Intel's integrated graphics, which remains in the MacBook Pro 13-inch 2.0 GHz that Apple still sells, if you work with very high-resolution images, you might want to consider discrete graphics. Only the 16-inch MacBook Pro offers discrete graphics, but it's unclear how long that will last. When Apple upgrades the 16-inch MacBook Pro or M1 max chip and releases the new larger iMac, they will probably move to a successor to the M1 chip. This M1 successor is expected to have many more graphics cores - rumored to have 16 graphics cores and possibly even 32 cores.
Storage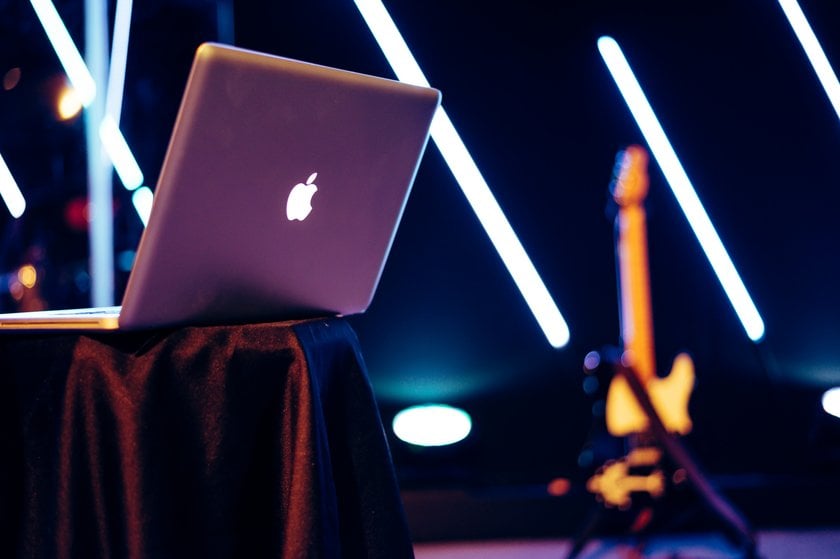 For a photographer, having enough space to store your extensive image library will probably be one of your key requirements, although you may find that there are cloud storage options or cost-effective external storage options that work for you. We recommend that the minimum storage capacity be 512GB. If you need more, the Mac M1 offers up to 2TB of SSD, and the 16-inch MacBook Pro and 27-inch iMac offer up to 8TB of SSD. With all the knowledge you have gained in our review, you will be able to answer the question of which MacBook is best for photo editing specifically for you.
Luminar Neo is a great photo editor that accentuates the capabilities of a powerful laptop! Artificial Intelligence processing technology will lower the entry threshold for beginners as well as help professionals perform routine tasks faster. MacBook users will be able to easily and quickly use the batch editing function and perform any task!
Pick the perfect MacBook for photo editing: final thoughts
Investing in one of the best MacBooks for photo editing can be a great way to improve your workflow, especially if you're a photographer who needs a thin but powerful laptop. The MacBook is well known for its photo editing capabilities and powerful components that make image post-processing easy. With the information in our review, you can choose the best MacBooks for photo editing that's right for you and dive deeper into your work or hobby!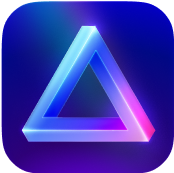 Advanced yet easy-to-use photo editor
view plans