The Ultimate Guide to Find the Best Mirrorless Camera
Mirrorless cameras are SO in right now - every photographer has one or is planning on purchasing one.
But, where do you start? How do you know which one to spend your money on? How do you know it'll work with you and for you in every photoshoot or video shoot you do?
Trying the mirrorless camera out firsthand is always the best way to see if it's a right fit - but sometimes we don't get that luxury. If a friend of ours owns the camera, we may be able to check it out before buying. Other than that, it's a slim chance that you'll get your hands on one.
What's the second best thing? Reviews. Reading and re-reading reviews to make sure what they sound like is what you're looking for.
So, without further ado, check out the best mirrorless cameras of 2021 listed and described below, with pros and cons.
Map out a chart or narrow down your favorites and then go from there!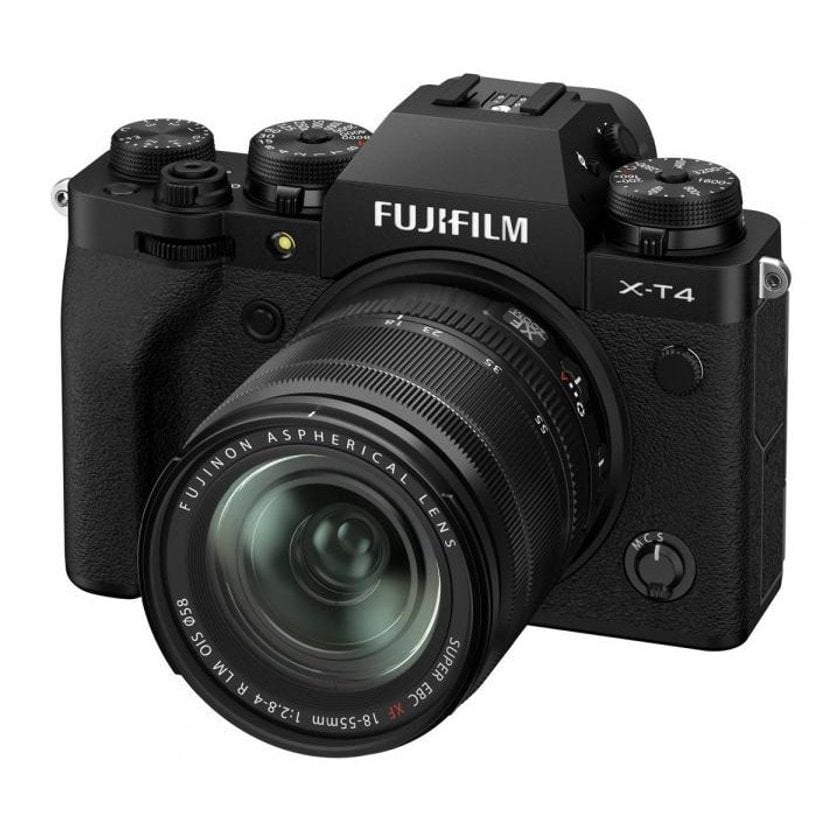 A perfect hybrid camera that captures still and motion imagery, the Fujifilm X-T4 has added in-body image stabilization, a fully-articulating screen, and a high-capacity battery that's long-lasting. The camera includes a 4th generation X-trans CMOS 4 sensor, X-processor 4, in-body image stabilization system, and ETERNA Bleach Bypass Film Simulation mode.
One of the most admired features of the Fujifilm X-T4 is its incredible battery; CIPA rates it at 600 exposures while in economy mode, 500 exposures while in normal mode, and 480 exposures while in boost mode. The camera is truly long-lasting during the most critical, lengthy photography sessions.
Though the camera may be a bit larger and heavier, it's still great for professional photographers to capture outstanding photos and for vloggers and Youtubers to monitor themselves on camera, if need be.
Pros:
Excellent video features on new monitor

Rated for 300,000 exposures per lifetime
Can shoot in continuous mode at 15 frames per second
No camera shake w/sharper images
Cons:
No internal headphone jack
No external battery charger
ISO shots can get noisy
No high resolution mode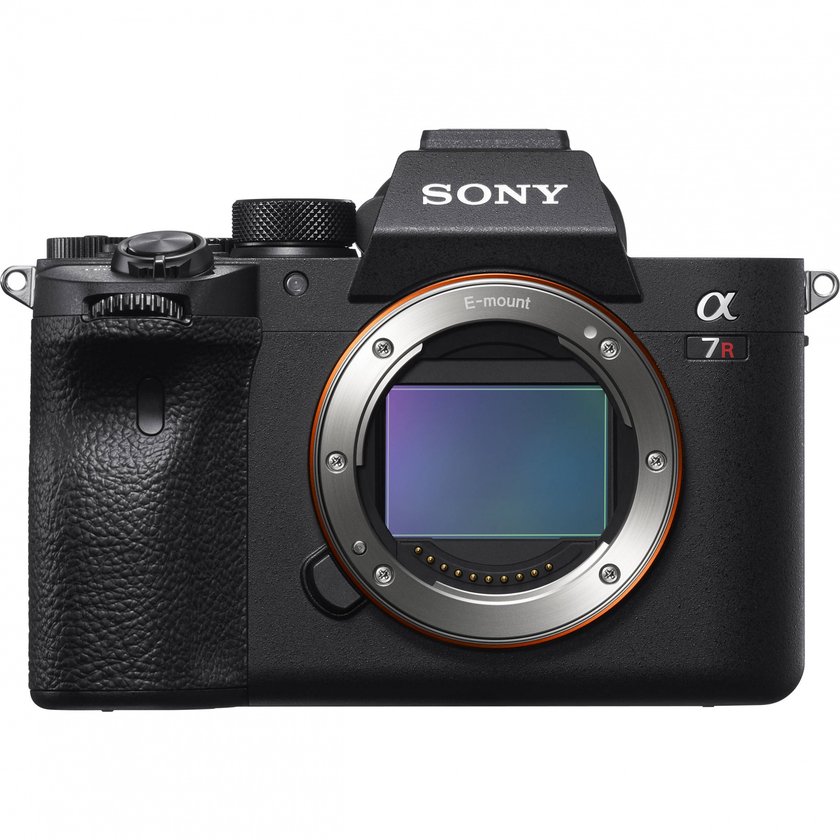 The new and improved Sony A7R IV is a great full frame mirrorless camera option for all the professionals. The state of the art camera encompasses a 61.0 megapixel full-frame, Exmor R CMOS sensor combined with BIONZ X imaging engine, and an in-body 5-axis stabilization system for high reliability in photography.
The re-engineered shutter unit was newly created and put together using dampened screws to absorb as much shutter shock as possible. With minimal shutter shock, professionals are able to capture still and motion photos, including that of wild animals. The shooting speed goes up to 10fps, offering unprecedented resolution, fine graduation, and low noise with every shot.
Additional features include AI-Based real-time tracking of the human and animal eye, along with 26.2 megapixels images in high resolution, even after cropping down.
Pros:
Vibration-free shutter for clear images
Optional wireless remote control
Delivers swift AF, even in dim lighting
Shoots up to 68 images continuously
Dual media slots, both supporting UHS-II
Natural looking JPEGs
Cons:
4k video stays capped at 30fps
Small body, big lens
No 10-bit capture
3-inch rear screen
Need to learn set up, where to find functions, and how to properly program to fit personal needs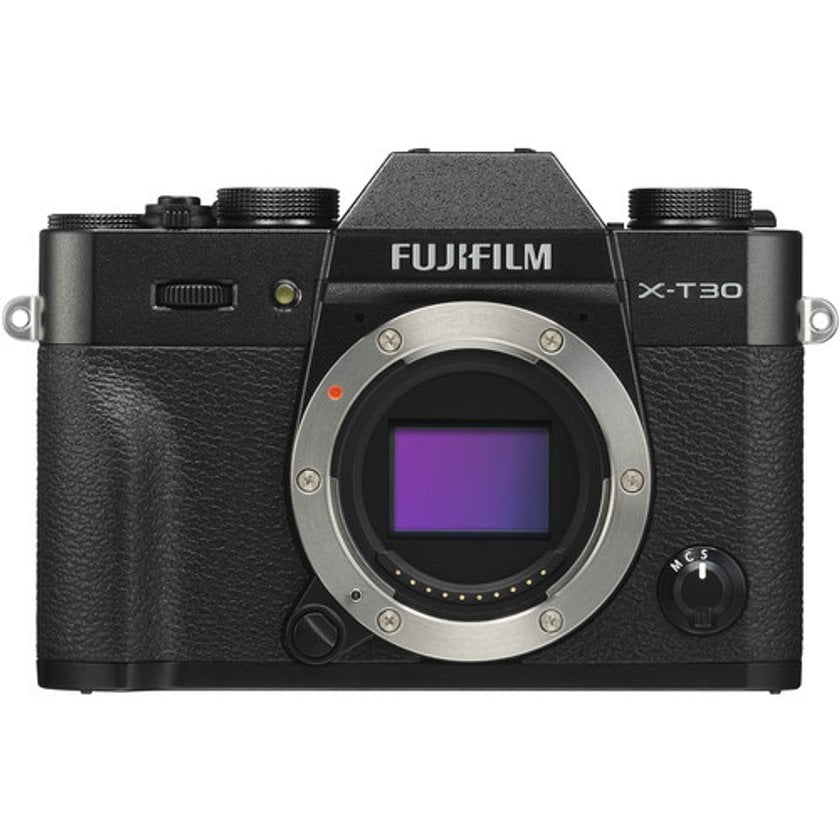 The Fujifilm X-T30 is known as the small camera with a big performance, and for good reason. The tiny, updated camera has a phase detection AF system that nearly covers 100% of the frame, black-out free high speed shooting of up to 30fps, monochrome adjustment functions, Color Chrome effects, and Sports Viewfinder mode. There's even an Advanced SR Auto function for those that are a little less professional.
As an owner of the Fujifilm X-T30, you can connect with your smartphone to share images easily. The 26.1 megapixel sensor has great autofocus, along with the ability to record great videos through the powerful 4k recording system.
Additional features include a top speed of 8fps when using the mechanical shutter, a 26 MP sensor to produce out-of-camera JPEGs and flexible RAW files, and the ultimate ETERNA cinema film simulation mode for unique needs.
Pros:
Many tonal adjustment options
Great for sports and action shots
Traditional exposure controls
New and improved face and eye tracking
Tilting touchscreen LCD
Revised trip shape for better handling
Cons:
No in-body stabilisation
No front face vlogging screen
Q button, or quick display button, is directly on thumb grip
Rear screen is not good for vertical shots
No mode dial; need to use combination of manual settings and "A" settings
Must customize AF options to best suit your needs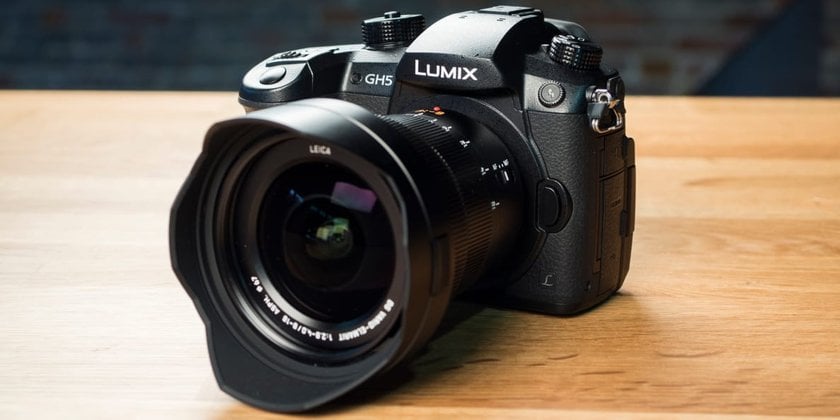 Panasonic has released one of the best 4K camera solutions yet, the Panasonic Lumix GH5 camera.
The Panasonic Lumix GH5 camera contains a 20.3 MP sensor that forgoes a low pass filter, and offers 1.66x faster processing with its backing power and additional processing core. The 3,680,000-dot resolution, 0.76x magnification, and better vari-angle display or all added bonuses.
Fortunately, the Lumix has a strategically thought-out in-body stabilisation system, with optically stabilized lenses to enable you to shoot stills and stabilize the video rig with the same camera. Shooting 12fps' with focus locked or 9 fps' with continuous AF has never been easier. Plus, the increased brightness affect with Panasonic's White Magic technology gives you the ability to take dull shots and make them pop. Much more features are included, such as the XLB Microphone adaptor and Panasonic's Depth from Defocus Autofocus system, etc.
Pros:
Large and broad EVF
Touchscreen interface
Built in Wi-Fi and NFC
Permanent connection between camera and smartphone
Cons:
150 range not too broad
Context-sensitive noise reduction
Buffer clearing could be faster
No built-in flash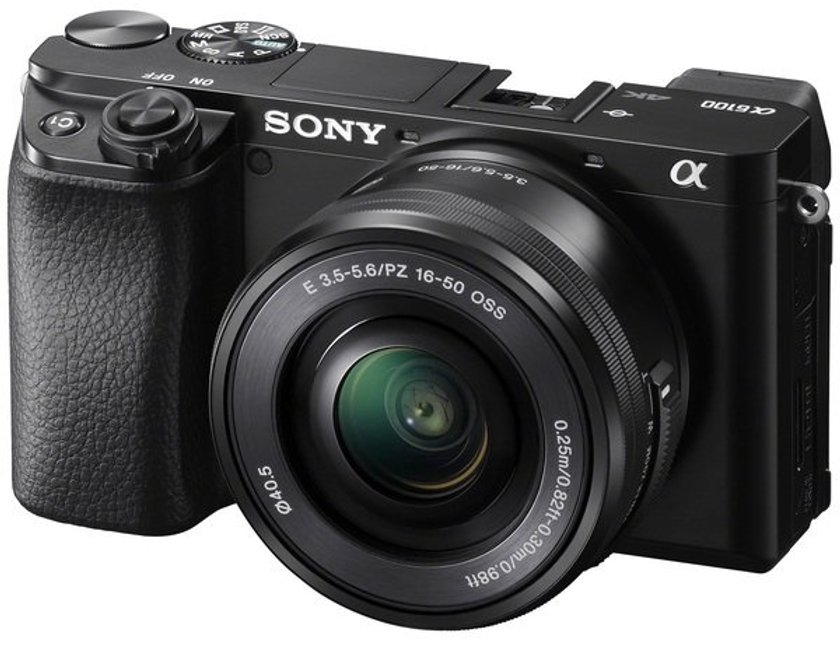 An outstanding mirrorless camera for the decade, Sony Alpha a6100 has persistent tracking at high speeds, uncompromising image quality, and AI-based subject tracking algorithms. The perks don't stop there.
Sony created a new and improved camera perfect for beginner and intermediate-level photographers and videographers.
As far as the photography goes, the Sony Alpha a6100 is phenomenal at keeping active subjects in a constant, steady focus, with real-time Eye AF for both humans and animals. This means that the Eye AF feature provides continuous eye tracking in portrations that are in motion, no matter what eye(s) happen to be in focus. To boot, fast shooting is available at up to 11 fps with after-view, or at 8 fps with real-time previews, and minimal display lagging. Silent continuous shooting is available at up to 8 fps, too.
As far as videos go, touch tracking is available for movies, slow and quick motion settings are available to record movies without PC post-processing, and there's an external microphone jack for any type of audio recording needed.
Pros:
Great battery life
Lifelike skin tones
Realistic color reproduction
High resolution 4k movie recording
Reprogrammable buttons
Customize shortcuts
Cons:
Small & low resolution LCD touch screen
Sprawling menu system
Video record button not placed in a good area
Limitation to 30 frames per second in 4k video
Can't use touchscreen to navigate menus
No IBIS for video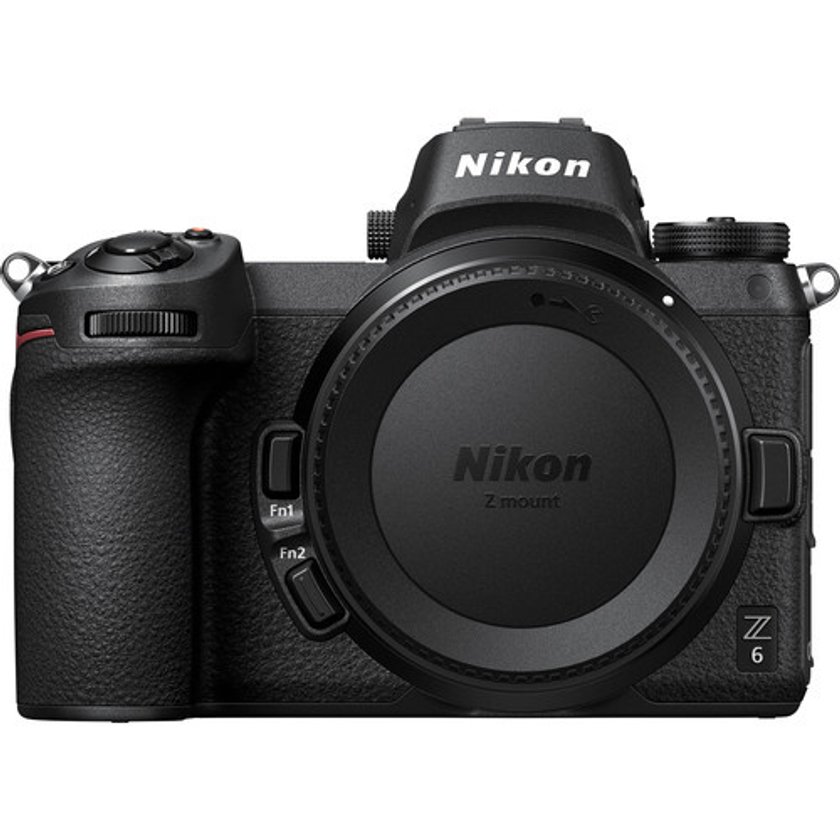 The Nikon Z6 is known for its impeccable lightweight mirrorless design, but there are so many other features that beginners and experienced photographers can indulge in.
The new Nikon Z lenses, for starters, deliver corner-to-corner sharpness with every shot. The 273-Point Hybrid AF system covers 90% of the frame, both horizontally and vertically, for optimum coverage. The automatic switch between focal-plane phase-detect AF and contrast-detect AF to focus in are only added bonuses.
Additional necessary features include the SnapBridge image transfer system, allowing you to transfer photos from camera to phone while shooting, and customizable options, allowing you to customize front buttons between the lens mount and grip to suit your needs.
Video coverage is available, with the ability to shoot 4k UHD video up to 30p, full HD video in 60p and 120p slow motion footage, with a wide ISO overall range.
Pros:
High resolution EVF
12 fps burst shooting
6-ounces lighter than most full frame DSLRs
273-Point Hybrid AF system
Accurate AF in dim lighting
Cons:
XQD card format has limited support
Limited buffer depth
Does not have multiple SD slots
Relies only on USB charging; no AC adaptor
Only live view at 5.5 fps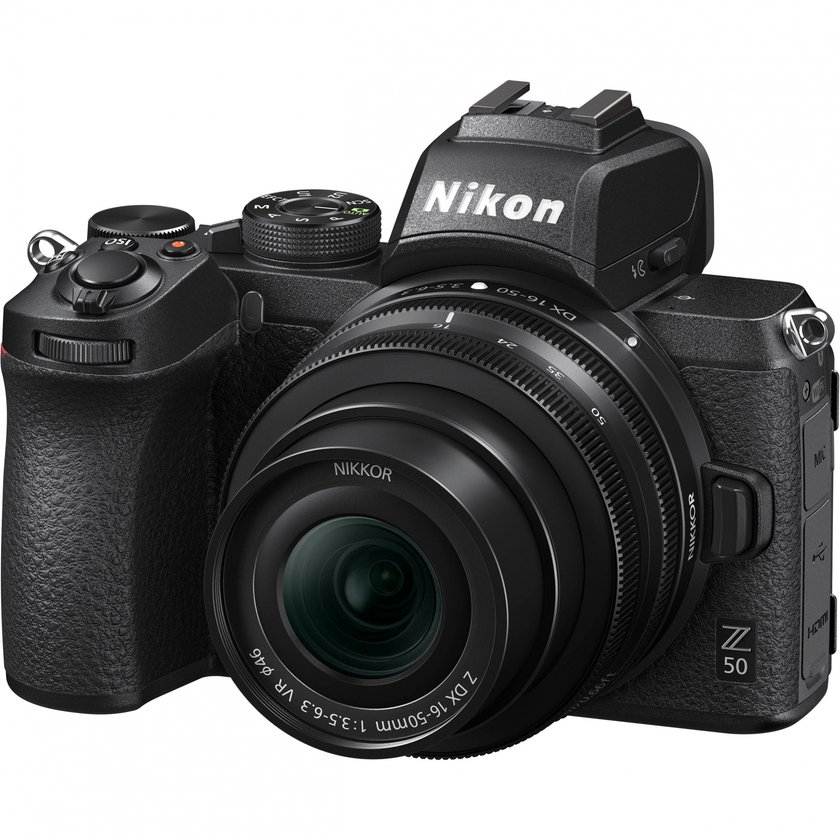 If you're looking for an ideal travel camera, look no further than the Nikon Z50. This magnificent work of art has a 20.9 MP sensor and Expeed 6 Processor, brining you vibrant colors with every shot, and so much more.
4K Ultra HD and time-lapse, 1080p slow-motion, filters, effects, and additional additives come with the purchase of a Nikon Z50. The wider mount on the camera gives you access to more light as a photographer, and the automatic white balance setting copes perfectly with different lighting conditions to maximize your capabilities.
To add, the strong and durable magnesium alloy casing gives you the ability to take the camera anywhere, with close to little worry. And, the Self Portrait Mode makes selfies and vlogging as easy as can be.
Pros:
Eye Detection AF
Micro USB port for in-camera charging
Good spread of buttons
Swin control dial interface
Silent Photography Mode for silent shooting
Rear touchscreen can tilt up 90 degrees and down 180 degree
Cons:
Tilt screen can't be used with a tripod
No joystick to select AF points
One UHS-l card slot
Not good for photographing sports and action shots
Buffer may fill up quickly
No Animal Eye AF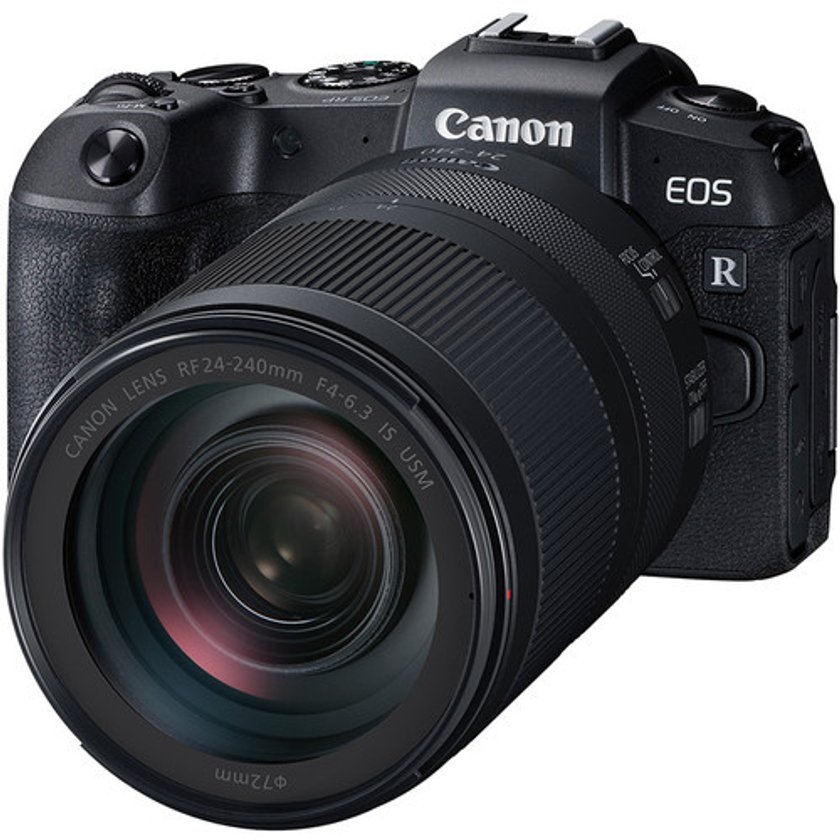 The Canon EOS RP is great for any casual photographer out there. The 26.2 MP CMOS sensor and the native 100-400,000 ISO range give it the extra OOMPH it needs to stand out.
Canon finally created the lightest, full frame camera on the market, with a focus on cleaner images while shooting in low light. Plus, the camera is capable of high color discrimination on a few different levels.
Professional photographers can use the Canon EOS RP, but it may not come as such a challenge to learn for them. Any camera can become a professionals favorite, though.
Pros:
Smaller size and weight
Pristine JPEG image quality
Great ISO performance
Great autofocus
Good noise levels
Spot on metering
Great low light performance
Cons:
Small lense selection
Laser limitations
Noise introduction when certain edits are conducted, especially while preserving highlight detail
RP sensor not great in Landscape and dynamic range
Smaller battery
Low resolution electronic viewfinder
Lack of great RAW image quality
For professionals, experts, and advanced amateurs, the Panasonic Lumix S1R was created to be the best in-class viewfinder.
This mirrorless camera produced by Panasonic contains a 47.3MP full-frame sensor, which is not very common. It also encompasses a 5-axis dual I.S. 2 system, image stabilization while using non-stabilized lenses, and better correctional edits when using the image stabilization system.
The max refresh rate clocks in at 120fps and the lag time goes up to 0.005 sec.
To add, the eyepiece can be used to alternate between showing feed inside the LCD and inside the viewfinder, with 4k UHD footage recordings with rates as high as 60/50p. The 2 card slots, one accepting XQD cards and the other accepting SDHC/SDXC cards is only a mega plus.
Pros:
Effective image stabilization system
Great noise control at high ISO's
Delivers large files efficiently
Maximum 0.78x magnification
Dust and moisture resistant, with alloy construction and weather sealing
Cons:
No size and weight advantages over DSLR's
Heavy and large build
Lacking great battery life, maximum 380 shots without Power Save mode
V-Log shooting mode only available for purchase
For 187 megapixel photos, must shoot statit subjects and mount camera on tripod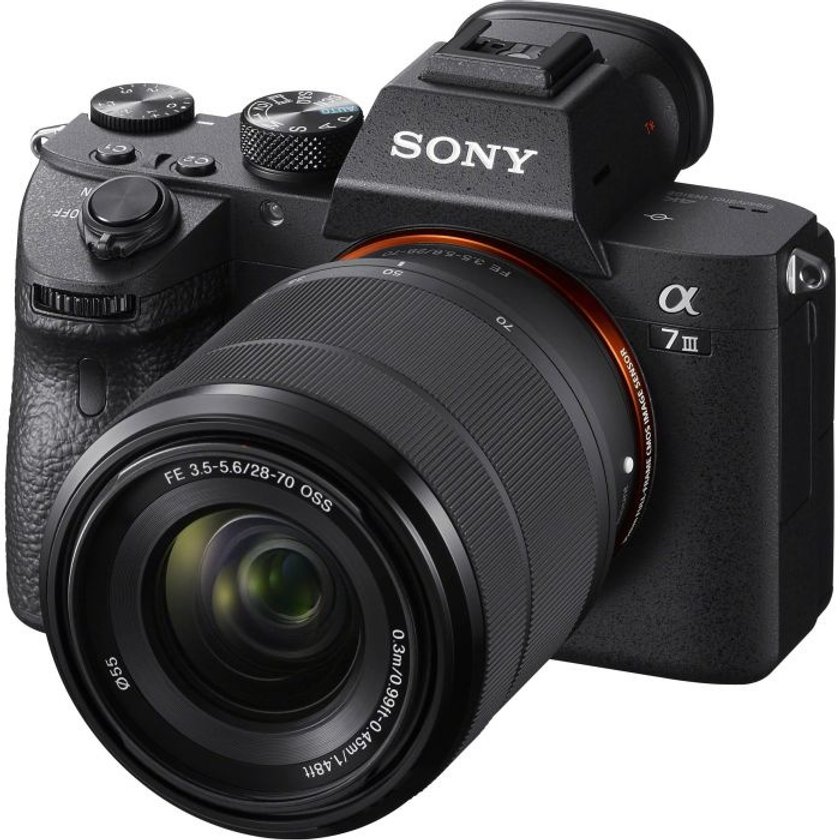 Beginners and professionals are loving the Sony Alpha A7III for numerous reasons, including its ability to uncrop phenomenal 4k videos.
The Sony Alpha A7III has a 24.2MP back illuminated sensor, with dynamic ranges of 15 stops and 14 bit raw files. The camera also features intricate 4D focus, accessing 93% of the image area and improving overall focus with every photo taken.
Plus, the new HLG, or Hybrid Log-Gamma, profile supports instant HDR workflow for the best results. And, even though Bluetooth isn't available, there's still Wi-Fi and NFC connectivity to transfer images.
Pros:
Focus joystick
Full width use of sensor
4K video capture
10 fps burst shooting
693-point AF system
Reduced noise in high resolution images
Silent shooting available
Cons:
Limited touch screen control
1 SD slot, only supports UHS-11
Some tearing in EVF
No quick menu navigation
No Bluetooth
Screen not true vari-angle
No in-body flash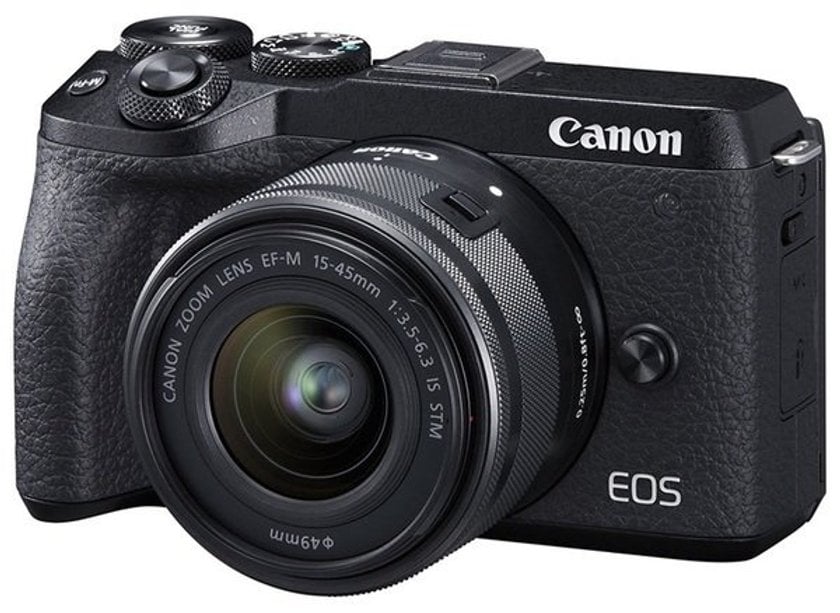 The Canon EOS M6 Mark II has a super high resolution APS C-sensor inside, and the latest Digic 8 processing engine with speed boost only helps its reputation.
Many of the features make this camera perfect, and quite an interesting choice, for many vloggers out there.
Wi-Fi and Bluetooth are both included inside for on-the-go editing and sharing of photographs taken. Plus, in-camera charging is available via USB-C so that your battery doesn't die quickly.
Face and eye detection are available, even in AI Servo focus. And, advanced photographers are able to enable Raw capture, because the camera supports both Raw and Raw C format photos.
Beginners may find it easy to use after watching a tutorial or two, but the Canon EOS M6 Mark II is best in the hands of an intermediate to experienced photographer.
Pros:
Fast max burst rate
Quick and accurate autofocus
Handgrip and camera feel good to hold
14 fps shooting
One subject eye detection
Cons:
No built-in viewfinder
Limited native lens range
Available lenses aren't super appealing
EVF isn't built in
No premium options on native lens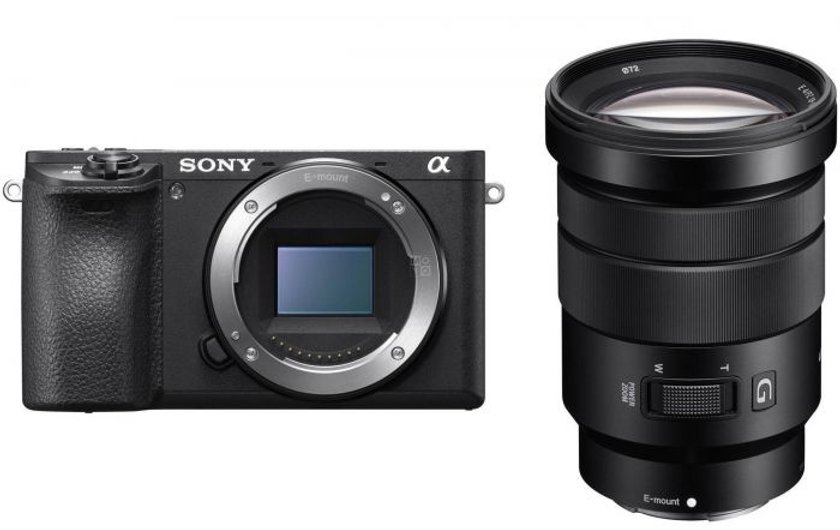 The street style camera with a sports-camera performance - Sony a6500 is great for everyday usage. Many travelers bring this type on vacation with them all over the world, to mountains, lakesides, tropical areas, and the countryside, just to name a few.
Sony's a6500 has a 5-axis in-cameray SteadyShot image stabilisation implanted inside, with an autofocus system that uses a combination of 425 phase detect AF points over the entire image area, and 169 contrast detect AF points.
The magnesium alloy, rangefinder-style body has a new front end LSI along with Sony's BIONZ X image processor, Hi+ fast mode and Live View slow mode for photographers of all ages and experience levels. Plus, this Sony uses oversampling instead of pixel binning, a win-win for many.
Pros:
Sophisticated AF system
Dust and moisture resistant
Eye AF and Tracking AF
Great buffer depth in burst mode
Dials tight and tactile
Cons:
Exterior controls are awkward
Lenses are too big
No front dial or joystick button
Max shutter speed of 1/4000 of a second, which is not great for portrait photographers
Small battery life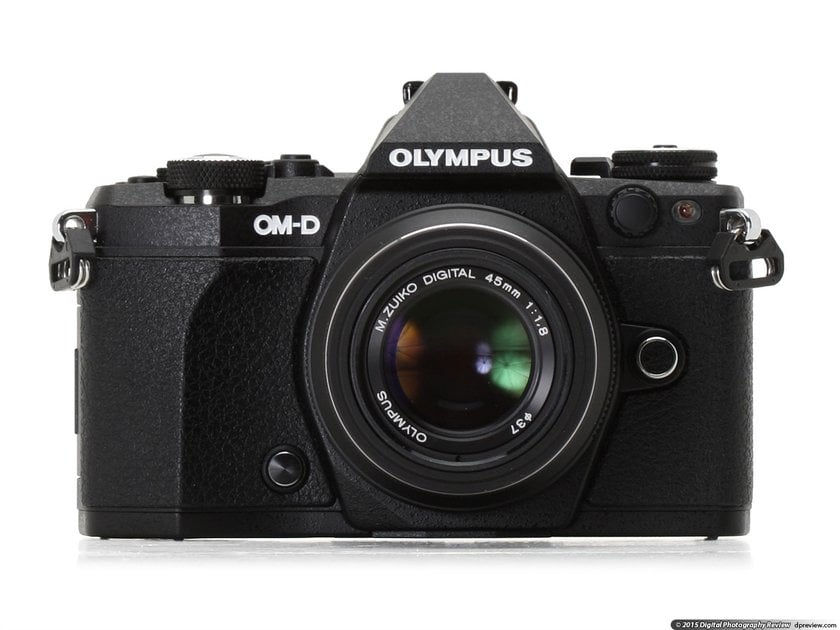 A candid and street photographer's dream come true - the Olympus OM-D E-M5 Mark II is a super small camera with a massive 3", 720 x 480 LCD touchscreen. To add, the screen swings left and rotates a full 270 degrees for perfect framing shots.
The Olympus has a sensor shift to counteract inadvertent motions like pitch, yaw, roll, horizontal and vertical shift. You can avoid oversaturation and overexposure, while maintaining great details in each photo.
If you want to quickly focus on new subjects as they enter the frame, you can do so in low light while maintaining accurate color balance, too. Great focus and screen time for the photographer that enjoys paying attention to detail often.
Pros:
Weather sealed body
Large articulating LCD
Black magnesium alloy body
Solid & easy to carry
Can enable silent electronic shutter
Tap to focus capability for great action shots
Cons:
Very complex interface
Autofocus sluggish in low light
No built in flash; powerful external flashes sold separately
Knobs spin too easily
Buttons can't be set to light metering, focus area, or autofocus mode
Lack of phase detection autofocus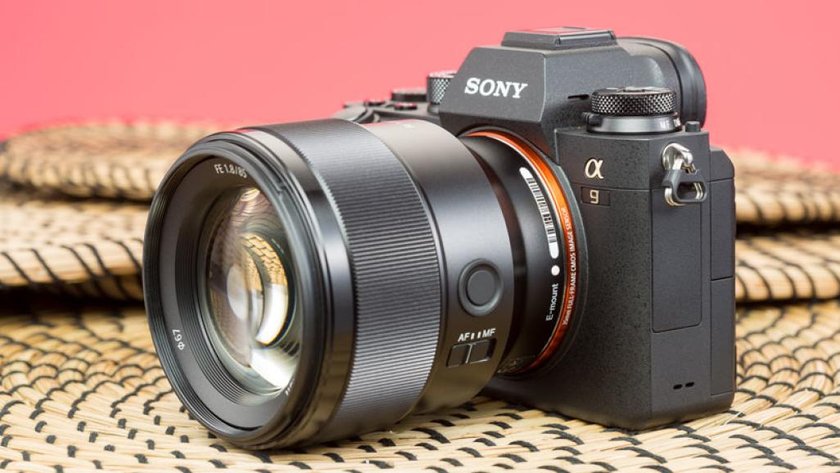 The Sony A9 is better known as a specialist's camera - perfect for the photographer that has some experience under his or her belt.
The 3" tilting LCD touchscreen comes with 1.44 million pixels and a 0.5" OLED electronic viewfinder with 3.7 million pixels. The screen makes it quite easy to set up the camera any which way you'd like it to work.
There is no blackout viewfinder, meaning the photographer is permitted to track subjects with silent clicks. Plus, the layer cake dial on the left shoulder can be set to drive and focus mode to narrow in on subjects.
Additional features include an Ethernet jack, USB, and HDMI connections, with a battery life rated at 480 fps with EVF and 650 with LCD. The Bionz X image processor does carry a stacked sensor, and the camera was programmed to automatically detect eyes without the photographer pressing a button of any kind.
Pros:
20 fps continuous shooting to capture in fast action
Interchangeable lens camera
Can shoot in low, medium, or high
Cons:
Sony's most expensive mirrorless camera
Needs a revamped menu system
No advanced video color profiles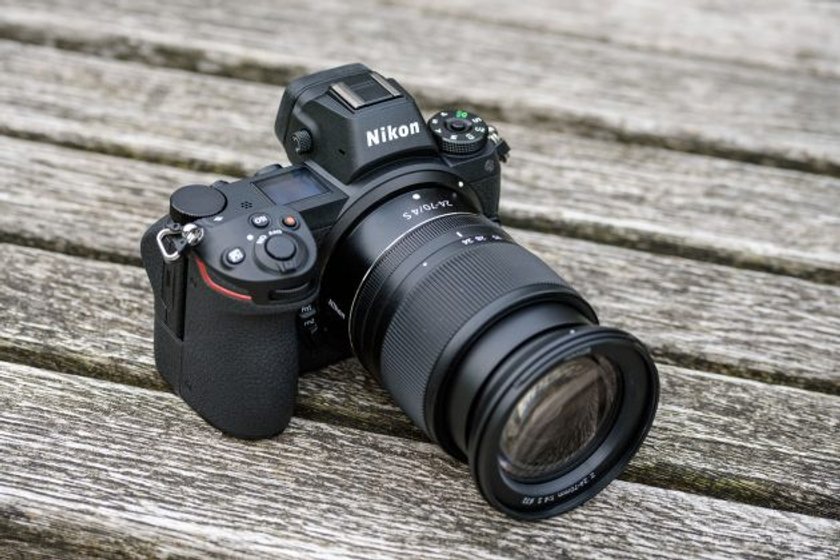 The Nikon Z7 encompasses a 45.7 MP BSI full frame sensor, 5-axis vibration reduction system, and 4K UHD video recording capabilities.
This Nikon can also capture 14-bit raw files in compressed, losslessly compressed, and uncompressed formats.
With a system effective for up to five stops and over f axes, with roll, pitch, yaw, and X and Y shift, what more would you want in a professional camera?
Also comes with log shooting functions, better known as N-Log, including features like zebra patterning, focus peaking, and timecode.
Another bonus is that you can charge the battery directly through the camera's USB-C port! Nikon is doing its best to be outstanding and beat the rest of their competitors.
Pros:
Plays well with third party lenses
Built around full frame sensors
Lens mount is crafted with wide-aperture lens design
Vibration reduction located in the camera, not in the lens
90% autofocus coverage
Cons:
Shallow buffer depth
No DCI 4K - only UHD 4K available
Single XQD card slot
Battery life rated at 330 frames per charge
Lens control ring system is too sensitive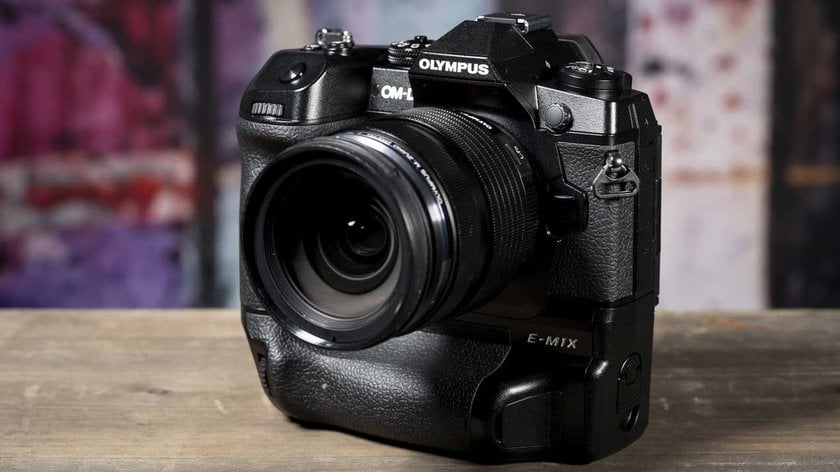 If you're looking for a camera to capture high resolution photos, the Olympus OM-D E-M1X is the perfect selection. It allows you to shoot at 15 fps with mechanical shutter, and then again at 18 fps with autofocus and auto-exposure when using silent mode. If you feel confident enough to let go of A & A, you can boost your fps to 60.
The Olympus contains two processing engines, allows 4K recording in DCI and UHD formats, and to boot, at a max of 24 fps and 30 fps.
Time code and new OM-Log 400 gamma curve are included.
This camera is amazing for sports photographers. While you're taking action shots, you can get up to 2580 frames with one charge of both battery slots if you enable Sleep Mode.
Pros:
Responsive touchscreen
Speedy autofocus
Charge two batteries while in the camera - double battery life
All weather build
Integrated vertical grip
Cons:
Viewfinder is unclear in low light
Noise appears early in ISO range
AF tracking sometimes loses subject easily
Tracking not available at top burst rate
Small RAW buffer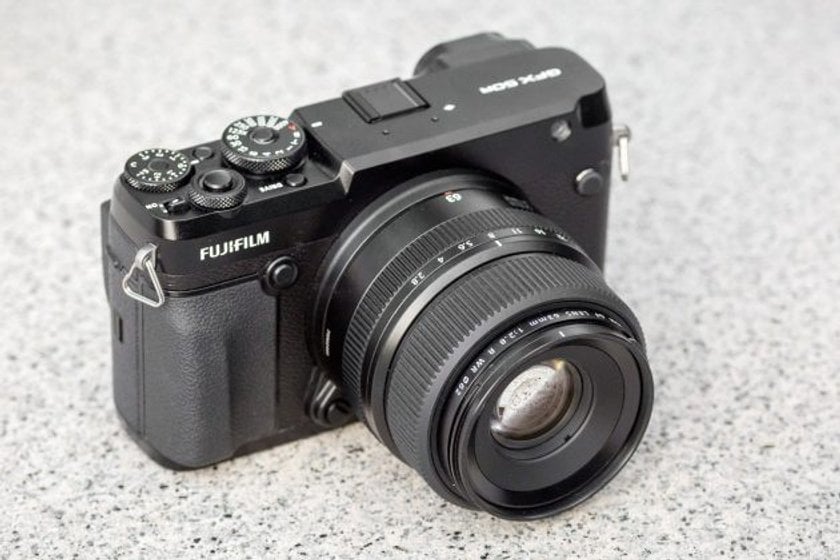 The Fujifilm GFX 50R democratizes medium format photography much more than other manufacturers, recording 14 stops of dynamic range on a typical day.
The Ultrasonic Vibration system was created to dislodge dust particles that may or may not appear in pristine images. The range has six prime options and single zoom, teleconverter, and macro extension tubes.
Fujifilm goes even farther to enable its sensor, partnered with X-Processor Pro engine, bringing Film Simulation modes along with it. And, the electronic viewfinder has the ability to be removed and replaced, if desired by the photographer.
Many photographers lean on the Fujifilm as their go-to camera when it comes to particular and specific photo shoots aimed at attention to detail.
Pros:
Great attention to detail
Low image noise
Rangefinder style design
Outputs RAW files or JPEGs
Bluetooth Low Energy enabling it to be connected to a smart device at all times
Cons:
Not an easy body to handle
Awkwardly placed USB cord
Only tilts up and down, unlike the 3-axis manner
Video recording specs underwhelming
Resolution tops out at 30p, single 2.5 mm mic port
Conclusion
All in all, there are seventeen amazing cameras listed above for you to take a look at, weigh the options, and make a calculated decision.
No one camera can be good for all photographers, seeing as each and every one of you are looking for different specifics when purchasing your partner in crime camera.
Read through, and re-read through the list before making your choice.
There will definitely be at least one mirrorless camera that catches your eye and sticks on your mind.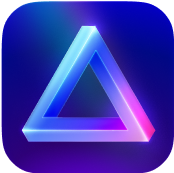 Advanced yet easy-to-use photo editor
view plans