Creating fantastic and realistic HDR images is fun if you're using pro software on your Mac.
When you imagine what our world would have been like without the flavor and beauty that photography adds to it, then would you truly appreciate the immense contributions of the same.
While one cannot ignore some of the unpleasant applications of photography by some persons who have used it in abusive ways, the fact, however, remains that photography is one of the greatest accomplishments of science and technology that dates back to the 18th century.
Over the years, since the 18th century, photography has gone through a series of evolutionary process to become what it currently is today. Many individuals and organizations have remarkably contributed and still continue to provide, to the successes being recorded in the domain.
It is widely known that the primary tool for photography is camera –everybody in this age knows what it is. Hold a camera device in front of a 2-year-old child and you may be stunned at the poses you'd get from the child. What I mean is that even little kids know what a camera is. I've seen instances where 1-year-olds interacted very nicely with a camera, and these are not exceptional cases at all. The camera, since its first creation, and subsequent evolutions, has continued to play very significant roles in our day-to-day lives and activities. To begin to mention its wide range of applications can be compared to embarking on a never-ending trip to eternity –the list is endless. The best we can do is state its wide range of applications in categories.
One of the most interesting milestones in the evolutionary trend of the camera technology lies in the fact that virtually any and everyone can own a camera; either as a conventional camera device or as part of a smartphone's features.
With these evolutionary trends have come the generally experienced exposure defects in captured images. The defects are as a result of the camera lenses not being able to tolerate extreme lighting conditions thereby resulting in undesirable highlight and noise effects. Since these defects cannot be corrected from the camera, specialized apps, also known as the High-Dynamic-Range Imaging apps, have been developed to help ameliorate these conditions.
The photography market is filled with several brands of camera devices that are well-suited for a wide range of uses –personal and professional. Notable among them are the Canon Digital SLR Cameras.
The Canon Digital SLR cameras or Canon DSLR, as they are usually called, are known for their exceptional image quality. Even more fascinating is the free editing app (Canon Digital Photo Professional) designed for use alongside these devices.
Canon Digital Photo Professional
The Canon Digital Photo Professional (Canon DPP) is included in all Canon DSLR cameras and is a far much better manufacturer's editing package than what's obtainable with most camera devices. The latest version of the app is available for download on the manufacturer's website.
Although the Canon DSLR cameras are known for their exceptional image quality, the app is designed to help bring about significant improvement in the overall picture quality, and users' experience through its fantastic post-processing tools.
HDR Enhancement on Canon Digital Photo Professional
On Canon DPP, dull-looking images can be enhanced and made to look exceptional; exceptional photos can as well be perfected on the app. Canon Digital Photo Professional offers an accessible and cost-free workflow for digital artists, photographers, and hobbyists who have a thing for natural HDR images.
Though limited in HDR-functionality, the tool is perfect for beginners who own a Canon camera and are looking to create instant HDR images. It, however, allows for only three exposures at a time.
In a nutshell, Canon Digital Photo Professional is a very basic HDR program with only a handful of options that can be used for fine tuning HDR photos. A more versatile software like Aurora HDR is however strongly recommended for professionals or individuals who would love to have more realistic HDR results.
Aurora HDR: A Perfect Alternative to Canon DPP
Aurora HDR is a product of the collaborative work between the Mac photo-editing-app giant, Skylum, and, the world's most famous HDR photographer, Trey Ratcliff, to produce the most powerful, highly intuitive, easy-to-use and fast HDR photo editing software in the world today. Aurora is a digital compendium of Trey's wealth of experience with the contemporary tools in the market, and Skylum's advanced technology. An app is an ultramodern tool that has been designed to help digital artists and photographers of all skill levels create stunning high dynamic range images.
In plain words, Aurora HDR constitutes every conceivable toolset that's required to produce top-quality HDR images. Its single-click presets, custom textures, support for layers, native RAW support among its numerous features will appeal to every photographer. You possibly couldn't demand too much from an app that has been fabricated with an excellent layer system that supports custom textures, blend modes and uses original exposure images as source files. Aurora's masks, lighting. Brushes, image radiance, vignettes, lighting and more, are great for achieving stunning effects.
Even more impressive is the fact that Aurora works as a standalone app as well as a HDR plug-in for Lightroom, Photoshop, and Apple Aperture. It's also available as an extension within Photos for Mac. Aurora is an unquestionable authority in the HDR-photo-editing domain.
In Summary
As far as HDR-photo-editing and image perfection is concerned, Aurora HDR offers an all-round solution in the most intuitive way. Compared to Canon DPP, Aurora is easy-to-use and time-saving. Although it's currently a Mac-only app, Skylum promises to make its Windows version available in the coming months. Additionally, Aurora offers wide range of HDR tutorial materials, which will help you master the HDR photography faster.
Versatility is another factor that puts Aurora ahead. Unlike Canon Digital Photo Professional that's custom-made for Canon Digital SLR cameras, Aurora is open to all kinds of cameras and supports a vast variety of file formats.
Considering its wide range of options, Aurora is available at a very affordable price of 39.99 USD for its Standard version, and 99.99 USD for its Pro. The trial version is also available for users who'd like to find out more about Aurora's rich toolset, firsthand. It is not time-bound, and allows one to test all its primary tools for as long as one chooses, howbeit the 'export' and 'share' features are disabled in the trial mode.
Aurora can be installed on up to five computers owned by the same person.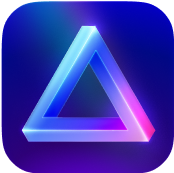 Advanced yet easy-to-use photo editor
view plans