Are you passionate about photography but can't decide on a particular area for you? That's okay, today we'll look at the most popular ones.
Can photography be a career for you? Of course, if you are into it, nothing is impossible! Capturing moments, preserving memories, painting with light — the art of photography can evoke emotions, tell a story, and freeze time. In a world where visuals play an important role in our daily lives, the demand for skilled photographers continues to grow. Whether you're captivated by the magic of a single frame or attracted to the technical aspects of this industry, a career as a photographer offers great opportunities for creative expression and professional growth. From photojournalism to fashion shoots, from landscape photography to commercial campaigns, the sphere is as diverse as the subjects that inspire us.

Of course, regardless of which of the photography-related careers you choose, image post-processing plays one of the key roles in achieving the best results. AI photo editors are great for professionals of any level, as they allow you to post-edit photos quickly and accurately. Luminar Neo is one of the best software thanks to its powerful tools and user-friendly interface. This option will be an invaluable assistant that helps you create real masterpieces.
So, now let's dive into the world of lenses, lights, and shutter clicks, as we're going on a journey to explore the captivating world of a photographer's career.
Portrait Photography Careers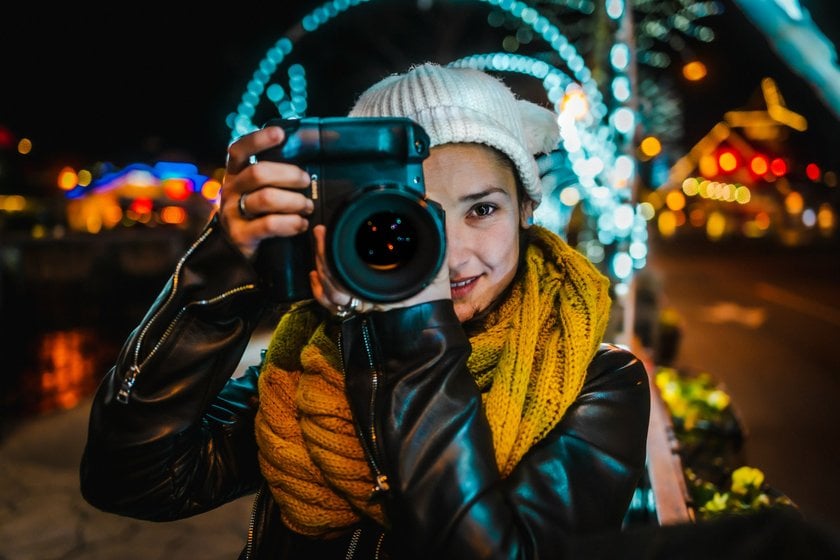 One of the most popular genres in the industry is portrait photography. Thanks to it you can create stunning frames that convey not only the appearance but also the character of the person. In portrait photography, all the focus is on the model's face. However, if you think that such images can be rather monotonous, you are deeply mistaken. If you chose this profession you should know that this type of photography offers you a lot of opportunities for the realization of your creative potential. You can take family and wedding portraits, take pictures for fashion magazines of models and even celebrities, or capture the beauty of the first days of newborns.
Commercial Careers in Photography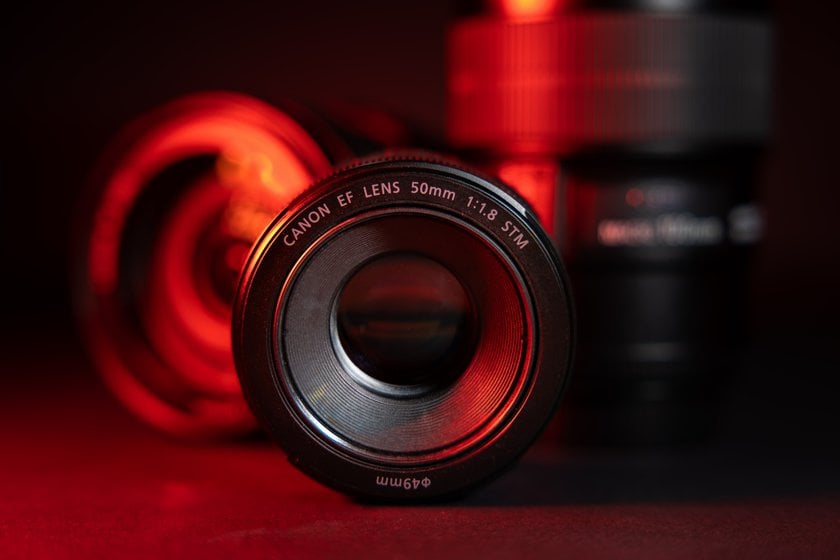 This type of photography gives the opportunity to build a successful career by capturing images that promote products, services, or brands. If you are interested in this sphere, you can be sure there are many benefits:
Commercial photography offers diverse career paths for photographers seeking to combine their passion for the taking pictures with business opportunities;

You can turn your hobby into a full-time career, allowing you to devote your skills and creativity to meet the demands of your clients;

There are a lot of opportunities for photographers to work in a variety of industries such as advertising, marketing, and e-commerce;

From product photography for catalogs and online stores to advertising campaigns and corporate branding, commercial photographers play a crucial role in shaping the visual identity of businesses.
Remember that interpersonal skills are very important, as professionals must communicate effectively with clients, understand their vision and create images that fit the branding goals. By working in this field, you have the opportunity to collaborate with people from a variety of industries and create visually compelling images that effectively communicate the essence of the brand to the target audience.
Photojournalism and Documentary Careers for Photographers
Photojournalism and documentary careers are two closely related photography jobs that revolve around capturing real-life events and stories. In both fields, you capture compelling images that relate to the world around us, providing a visual narrative that informs, educates, and sparks conversations. While photojournalism focuses on news and current events, documentary photography explores a broader range of subjects, including social issues, cultural practices, and personal stories. Whether in the heat of a protest, the aftermath of a natural disaster, or the quiet moments of everyday life, photojournalists and documentary photographers have the unique ability to capture moments that relate to the human experience and shape our collective understanding of the world we live in.
Event and Entertainment Photographer Careers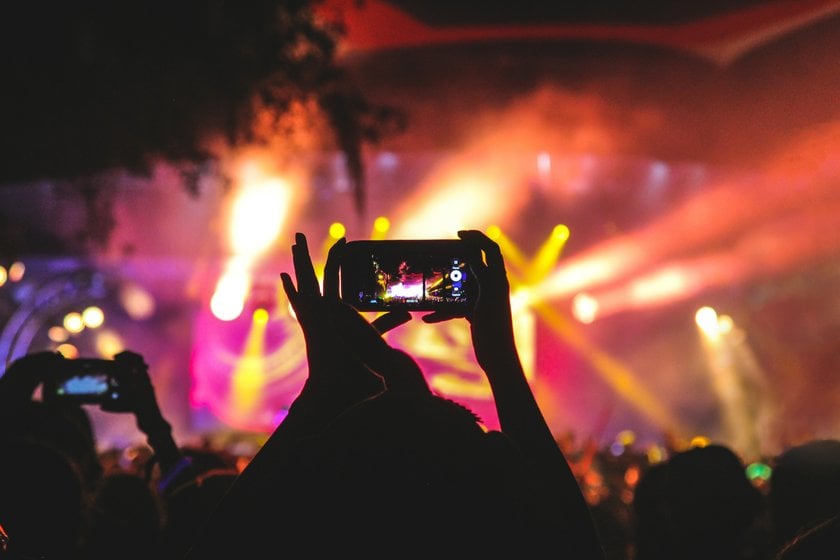 These careers encompass the dynamic and exciting field of photography. From capturing the joyful moments of a wedding to documenting exciting concerts and glamorous red-carpet events, photographers in this field have the opportunity to immerse themselves in the world of celebration and entertainment. Whether specializing as wedding photographers or covering other special events, these professionals make a career out of capturing the essence of unforgettable moments.
Similar to photojournalism, event and entertainment photographers take images that tell a story, but with a touch of artistry and creativity. They work closely with clients and event organizers to ensure that every important moment is preserved.
In addition, the role of the photo editor becomes crucial in the processing of the resulting images, as well as in using photo online storage platforms to securely keep and deliver the finished pictures to their clients. A career as an event and entertainment photographer offers an exciting combination of creativity, collaboration with clients, and the joy of documenting memorable events.
A career in fine art and creative photography offers limitless opportunities for self-expression, making an indelible impact on viewers through their evocative and compelling images.
Fine Art and Creative Photography Professions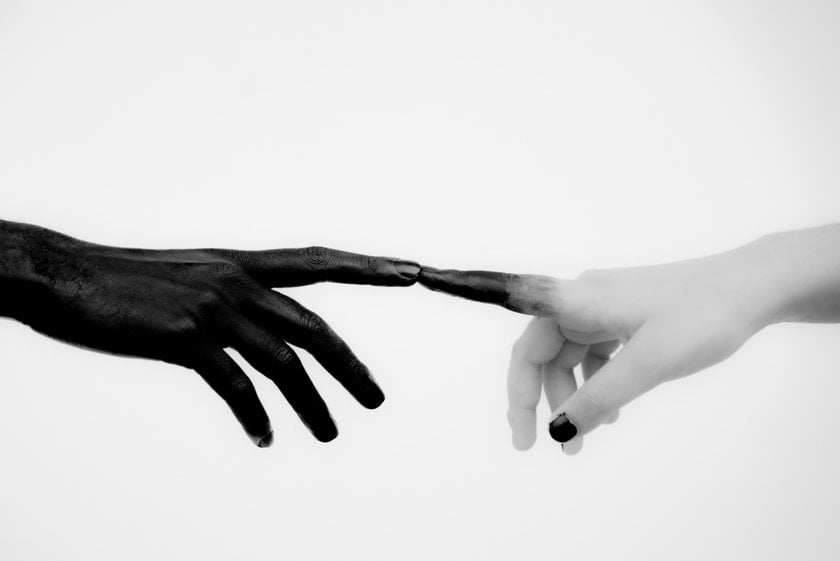 These professions allow photographers to realize their artistic vision and create visually stunning and thought-provoking images. In this field, professionals take pictures that go beyond traditional photography, pushing the boundaries of creativity and self-expression. They explore unique perspectives, experiment with composition and lighting, and use different techniques to convey emotions, concepts, and narratives in their work. Art photographers often create a series of images that tell a coherent story or explore a particular theme.
To showcase your work, you can use free photo stitching software to create panoramic or composite images that expand the possibilities for artistic expression. Additionally, when it comes to presenting the work, fine art photographers can collaborate with the best photo book service providers to ensure that their images are beautifully printed and bound into high-quality albums that truly showcase their artistic vision.
Specialized Careers in Photography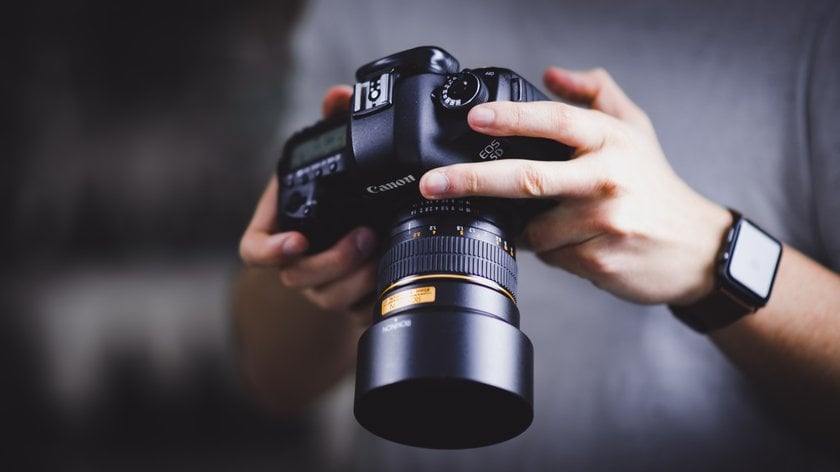 If you have chosen photography as a career, you should know that it covers a wide range of niche areas where professionals focus their knowledge and skills on specific subjects or industries. To talk about specialized photography, there is a great variety of options:
Wildlife photography. Photographers specialize in capturing images of animals in their natural habitats.

Underwater photography. This field involves capturing stunning images beneath the water's surface and exploring marine life, underwater landscapes, and unique environments. This is one of the most exciting kinds of careers for photography enthusiasts.

Aerial photography. Photographer captures stunning images using drones, helicopters, or planes to show a unique perspective of landscapes, cityscapes, and events.

Food photography. This specialty includes capturing mouth-watering images of food and creating visually appealing images for menus, cookbooks, advertisements, and culinary publications.

Architectural photography. Among other types of photography careers, this one focuses on taking pictures of the beauty and design of buildings and structures, showcasing their architectural details, lines, and aesthetics.

Automotive photography. This sphere is about capturing stunning images of cars, showcasing their design, details, and performance, often for marketing campaigns or automotive publications.

Fashion photography. It specializes in taking photos that showcase clothing, accessories, and models. Fashion photographers work closely with designers, stylists, and makeup artists to create visually stunning and trend-setting images for fashion magazines, advertising campaigns, and runway shows.

Travel photography. This is one of the most interesting spheres in this list of photography careers. You have the enviable task of catching the beauty, culture, and essence of various places around the world. You can document landscapes, people, and local customs, creating breathtaking images that transport viewers to faraway places.

Real estate photography. Real estate photographers are in the business of photographing properties, showing their architectural features, interiors, and exteriors. They play an important role in marketing, helping potential buyers to imagine themselves in a particular place and highlighting its unique advantages.

Sports photography. It involves taking photos of the dynamic and action-packed moments of sporting events, freezing fast-paced action and emotions.
As you can see, the list of careers in photography is quite extensive, and that's far from all. In fact, you can take pictures of almost anything. What's important, before you turn a hobby into a profession, make sure that this topic is interesting not only to you. This way you can not only have fun doing what you love but also make money on it. Carefully study the topic you are interested in and start practicing. Don't forget to show your progress in your portfolio and social networks. You're sure to succeed!
Different Careers in Photography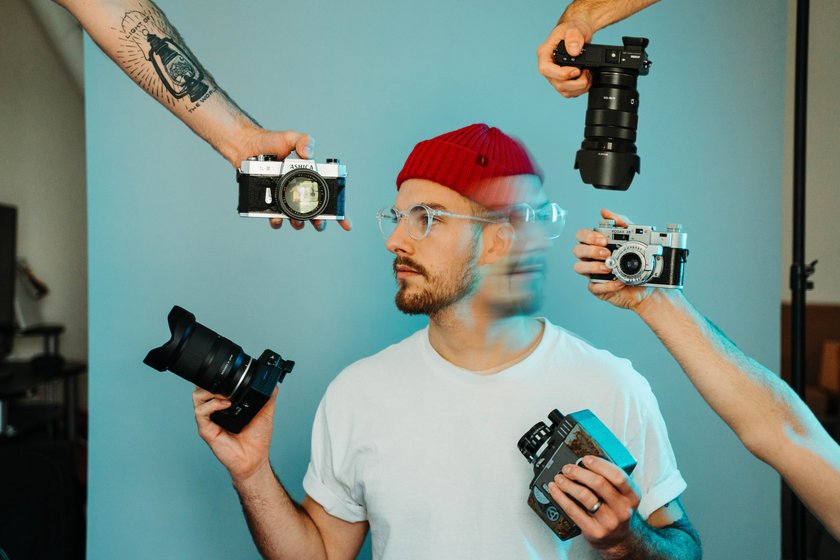 What should you do if you like photography, but can't imagine yourself with a camera in your hands? Or maybe you want to expand your horizons and try something new? In that case, there is a solution to this problem! This field offers many opportunities and lots of professions. In addition to becoming a photographer, you can consider other equally interesting options. Interested? Then here is a list of careers related to photography:
Photo retouchers. They specialize in digitally enhancing and manipulating images to achieve desired results. These specialists use professional software and

online photo editors

to adjust colors, remove imperfections, and create visually stunning images for commercial purposes, advertising campaigns, or artistic projects. They are always aware of innovations in photo processing, such as the best

Windows photo viewer replacement

apps, and can quickly and accurately edit the desired frame.

Model. Among other photographers' similar professions, this one plays a crucial role, serving as subjects for various types of shoots, such as fashion, editorial, commercial, or lifestyle. Models collaborate with photographers and other professionals to bring concepts and visions to life, showcasing clothing and products, or conveying specific emotions or narratives through their poses and expressions.

Photography educators. These specialists share their knowledge and expertise with aspiring photographers by teaching workshops and courses or working in educational institutions. They guide students in developing technical skills, artistic vision, and understanding of various photography techniques and genres.

Photography assistant. Among other careers that involve photography, this one provides support to professional photographers during photo shoots. They help set up equipment, organize props, manage lighting, and perform other essential tasks that contribute to a smooth workflow.
These professions give people the opportunity to contribute to the photography industry and use their skills and knowledge in different aspects besides being a photographer. Why don't you give it a try? Just get started now! Is photography a career of your dreams? If so, mastering additional skills will add to your expertise.
Conclusion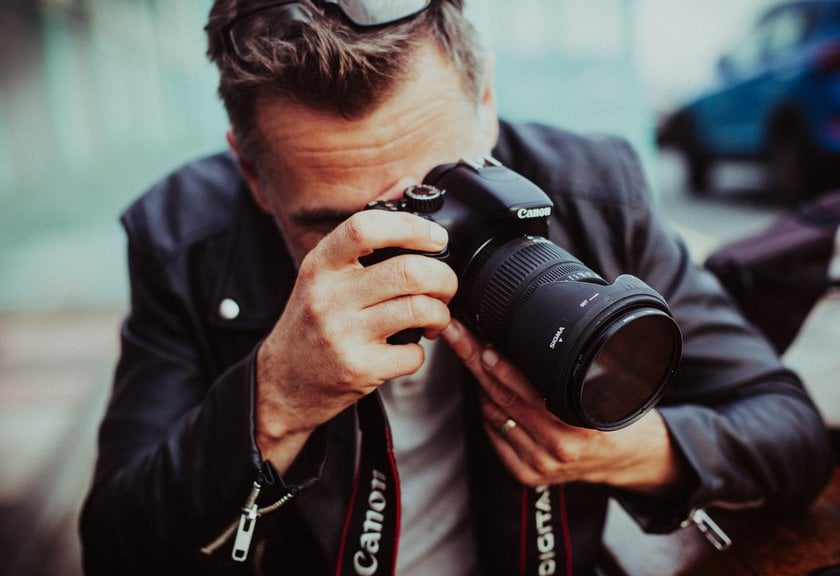 Photography offers a diverse range of career paths, each with its own unique opportunities and challenges. It requires a combination of technical skills, artistic vision, and interpersonal abilities to succeed in this industry. We hope that you found something in our photography careers list that interests you. Whether it's capturing life's special moments, documenting important events, or working behind the scenes in editing, sales, or education, this industry offers a world of possibilities. Regardless of the chosen field, don't be afraid to try and make mistakes. The main thing is not to stop there and practice regularly. We wish you luck in your creative work!
FAQ
What Qualifications or Training Are Required for Careers on Photography?
While formal qualifications can vary depending on the specific career path, a combination of education, practical experience, and artistic skill is typically valuable. Many photographers pursue a degree or diploma in photography or a related field. However, some professionals are self-taught or acquire skills through workshops and online courses.
How Can I Build a Portfolio To Showcase My Skills and Attract Clients?
To use photography career opportunities, select your best work that showcases your skills, creativity, and style. Focus on quality over quantity. Use an online platform or website to showcase your portfolio and make it easily accessible to potential clients. Continuously update and refine it as you create new work and gain experience.
What Are Some Effective Marketing Strategies For Work With Photography?
Focus on establishing an online presence through a professional website and social media platforms. Engage with potential clients and industry professionals through networking events and collaborations. Utilize targeted online advertising and showcase your work. Provide exceptional customer service to attract and retain clients.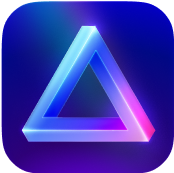 Advanced yet easy-to-use photo editor
view plans