Flip through some of the best photo books for inspiration and decide which service is right for you.
Before the age of smartphones, photographs had to be taken on film. People used to keep their photographs in albums that could be flipped through for decades to come. These beautiful photo albums have been passed down through generations, allowing a glimpse into the past and getting pleasure from viewing high-quality photos.
Now that everything is digital, people have all but forgotten the photo album. "Albums" are now stored on phones, computers, and hard drives, and photographs are rarely printed. Instead, they're posted on social media.
While it may seem a bit old-fashioned to create a photo book, they make beautiful gifts. It's like an artifact uprising. The best part is that you can easily make photo books online! You might make them to preserve memories of a special day or just to compile a collection of your favorite snaps over the years. No matter which photos you include, the act of flipping through a custom photo book adds a new dimension to your images.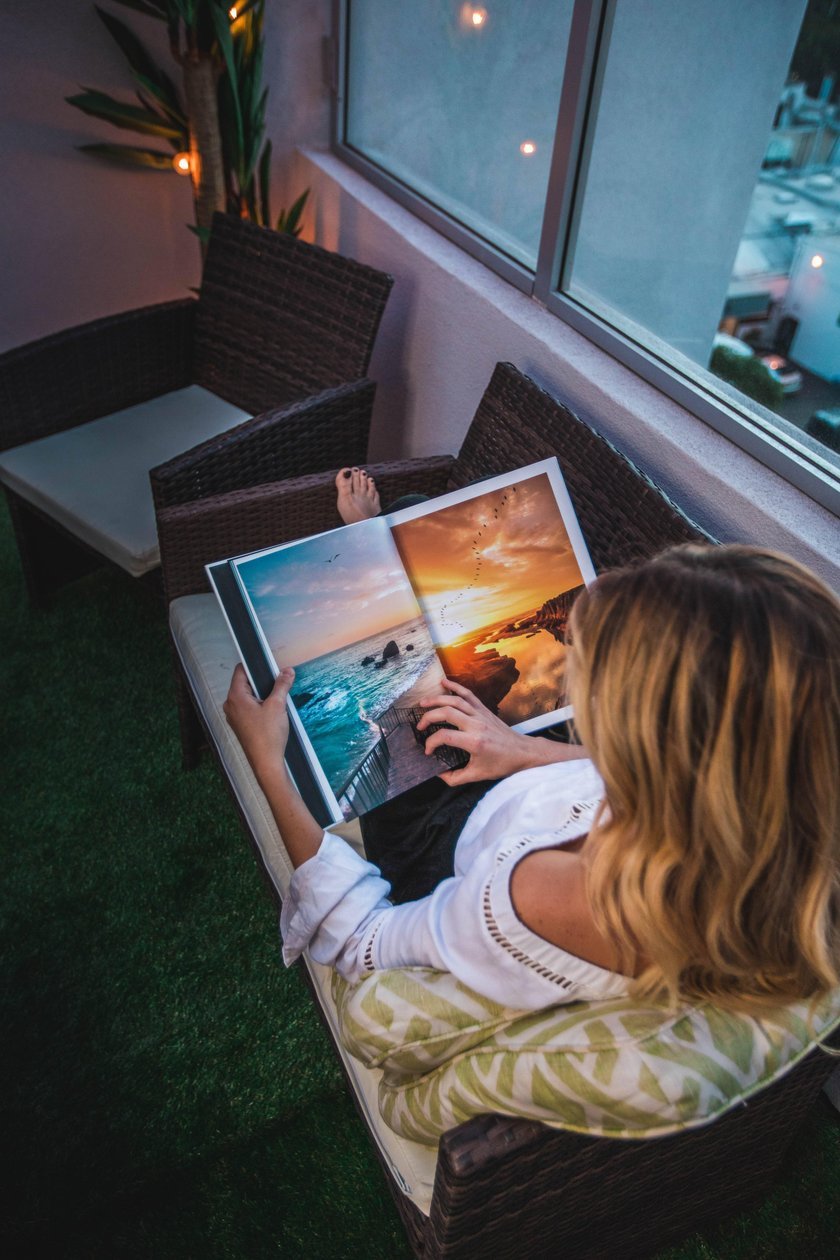 How can you take photographs from your phone or computer and turn them into a photo book? How can you create an aesthetically pleasing layout and design? Luckily, you don't need to do every step yourself. You can just contact the photo center and professionals will make everything for you. Also, pay attention to another way. There are plenty of online services that allow you to choose a layout and move photographs around until you're happy with the result. The process has been refined throughout the years so that making a photo book is now easier than ever.
This list will help you decide on the best photo book site for your needs. Therefore, regardless of whether you're a professional or amateur photographer. Each service on this list allows you to choose the design, size, and type of paper. You can even choose to print your photographs in monochrome or full color. Once you've chosen a printing service, our list of some of the best photo books will give you the inspiration you need to make your own book that will be cherished for years to come.
Best photo book makers: A photo book comparison
It can be difficult to know where to start when creating online photo books. This is especially challenging for those who have never made a photo album. While this list is not exhaustive, it contains some of the best photo book services out there. From cheap photo books to professional wedding photo albums, there is something here for everyone.
Apple photo books used to be one of the best photo book sites out there. This service was built into the Photos app, making it easy to find and sort all of your photographs. Unfortunately, it was discontinued in autumn 2018. That means you'll have to use one of the following services to create photo books.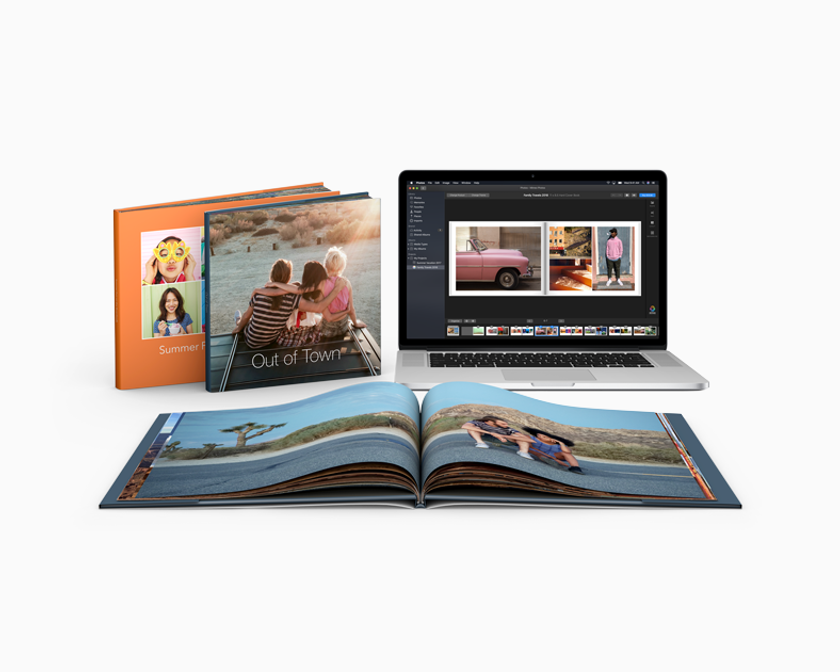 This is one of the best photo book makers for those who're looking for something simple. There's a good chance that you already back up all of your smartphone images in Google Photos. Google photo books are easy to make and are not very expensive, especially for small photo books. Prices start at only $9.99 for a 20-page softcover 7x7-inch book. To create a new album from your collection that is in Google Photos, you can search for a particular person, place, or thing. Hardcover Google photo books start at $19.99 for 20 pages.
You can easily change the photos, layout, and cover style. This is one of the main advantages of photo book service. Moreover, it's ideal for beginners. Because the Google Photos app is available on your smartphone, you can create a simple photo book in minutes without ever opening your computer. While Google doesn't offer as many themes as some other companies – and there are fewer options for high-quality paper and bindings – they make the process of creating a book very easy.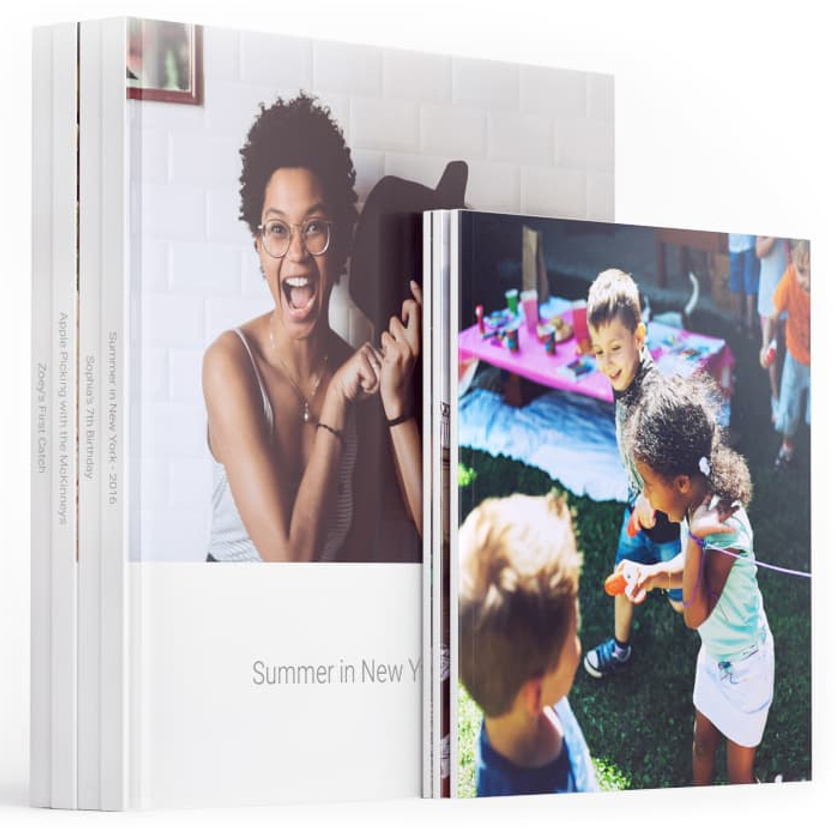 If you want to get not only the best quality photobooks but also additional bonuses, pay attention to this option. Shutterfly offers many pleasant things. What exactly? When you first sign up for Shutterfly, you get 101 free prints, five free magnets, one set of address labels, and one art print. They also frequently offer discounts and free shipping, so keep an eye out for the best deals! This printing service offers much more than custom photo books. You can create greeting cards, calendars, canvas prints, and even blankets in Shutterfly. It is suitable for everyone. Shutterfly offers a variety of options to meet your preferences and budget. They offer many layouts and designs, allowing you full control over the artistic process when choosing and placing your images. They also offer a Make My Book service, in which you provide images and instructions and their designers create the book for you.
Do you want to discover your creativity 100%? Shutterfly is one of the best photo book services that can help you to achieve it. If you choose to design your own Shutterfly photo book, you can choose either the Custom Path or Simple Path. The Custom Path allows you to design each page down to the last detail, while the Simple Path allows you to simply place images in pre-arranged slots. The price starts at $15.99 for a small photo book measuring 7x9 inches.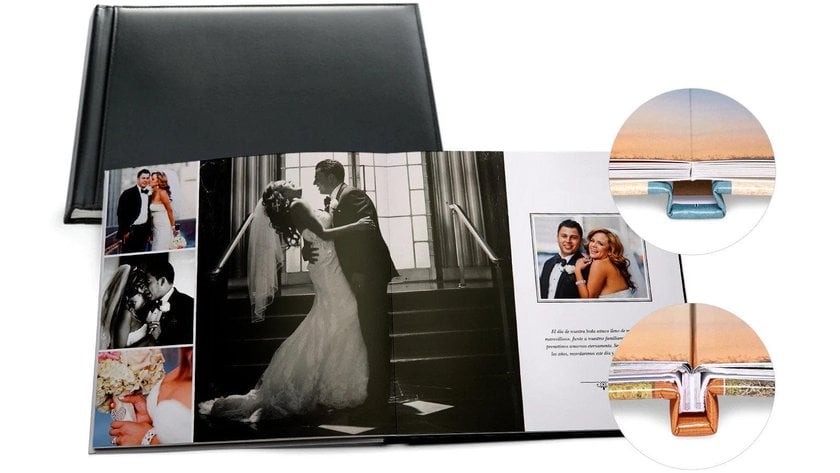 This is another useful tool that can collect your personalized photo from weddings, shots in nature, or unforgettable summer trips into one book of memories. When you join Snapfish, you get 100 free 4x6 prints. They also offer frequent discounts and freebies, so keep checking back! Snapfish allows you to turn your images into framed prints, canvas prints, mugs, stationery, pillows, blankets, and more.
At the time of writing, Snapfish was offering 70% off all custom photo books! While this extreme discount may not be offered at all times, they frequently have offers that are worth waiting for. Softcover 5x7 photo books are currently on offer for only 99 cents each! Snapfish is one of the best sites to find cheap photo books.
To create your own photo book with an interesting design, start by choosing the size, cover type, and paper. Without any discounts, mini photo books (5x7 inches) start at just $12.99. You can then choose the design, whether you want to keep it simple or you'd like some extra graphics depending on the occasion. Snapfish has a variety of categories to choose from such as Wedding, Baby, Simple, School Year, and Travel.
For those who love to do everything from their smartphone, Snapfish offers a useful app that allows you to create a photo book online from professional-looking photos without ever opening a computer.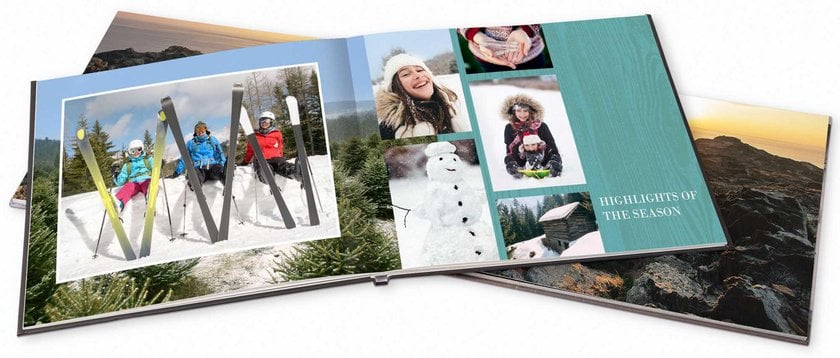 If you're looking for the best value, Picaboo is a nice solution for you. It also offers frequent special offers. At the time of writing, they were offering 30% off everything plus free shipping, 60% off bulk orders, and 40% off certain prints. These offers are constantly changing, but you can always be sure you'll save some money.
This printing service is the best photobook website that offers more than just custom photo books, allowing you to turn your images into journals, mouse pads, phone cases, tote bags, and more. Picaboo doesn't offer as many options as Snapfish or Shutterfly, but they still offer a wide range of photo book sizes and designs.
Small photo books with high-quality photos, measuring 5x4 inches, start at $19.99. To build your book, simply start by choosing which type of book you want to create: Classic, Seamless Lay-Flat, Premium Mini, Madison, Flush Mount, or Die Cut. The most expensive option starts at $399.99 per book, but they offer premium materials. The more expensive options are great for creating professional photo books.
The Picaboo website is perfect for beginners who are just taking their first steps in creating photo albums. Because it is too easy to use, allowing you to choose a design or create your own. You can then simply upload your photographs and place them into a book. If you'd like to build a book on your phone, the Picaboo app makes it quick and easy to upload photos.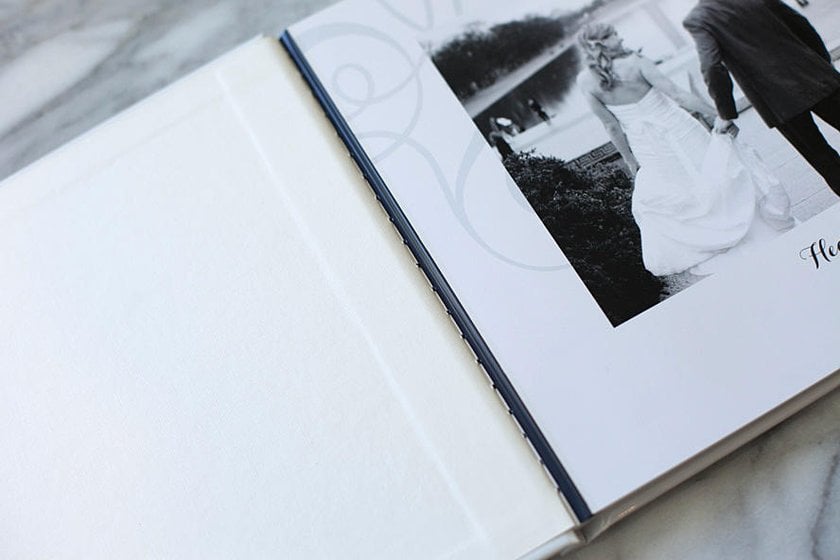 Mixbook is the best service if you're looking for an attractive price and don't need additional bonuses. That is, you only need to order a photo book that will contain touching shots from your life.
When you sign up for Mixbook, you automatically get 50% off your first order. This company offers frequent discounts, often up to 50% off many of their popular items. Unlike some of the previous companies, Mixbook doesn't offer unique items such as mugs, blankets, pillows, or journals. But they do offer custom photo books, cards, calendars, and a variety of prints.
Mixbook allows you to choose from 374 themes when designing your photo book. You have the option of keeping it simple with a 6x6-inch mini photo book or creating a book for a special occasion with matte paper and lay-flat pages. Small, simple books start at $9.99. Mixbook is another great website for creating cheap photo books.
One more advantage of Mixbook is that it offers to try one of two ways. When designing your book, you can choose a premade theme or start from a completely blank canvas. The software is easy to use and the quality of the final product is high.

The world's largest platform, Amazon is loved by users for its wide selection of various book types and other goods. It should come as no surprise that Amazon also offers prints and photo books. After all, they sell everything! Amazon Prints allows you to create your own custom photo books, canvas prints, cards, blankets, mugs, and more. While they offer free shipping to Prime members, they don't run as many special offers as other services. If you aren't a Prime member, you can get free shipping if your total is over $15.
The price starts at $8.99 for a small photo book measuring 5x7 inches. This is one of the better options for creating cheap photo books. While Amazon doesn't offer as many options as some of the other printers, you can still choose between different sizes, covers, paper types, and designs.
Here you can make your own photo book without special knowledge. It's an ideal variant for beginners, right? The process of creating an Amazon photo book is simple; you can easily drag and drop your images into pre-arranged layouts. You also have the option to add embellishments, backgrounds, borders, and more to each page.
If you dream of a softcover photo book with a minimalist modern design, this place is the perfect choice for you. Artifact Uprising offers high-quality, classy photo books at a higher price than many of the other companies on this list. When you sign up, you get 15% off your first purchase. At the time of writing, Artifact Uprising was also offering 20% off photo books. Their mini photo book (5.5x5.5 inches) starts at $15. Although their books can be pricey, the quality of materials makes these some of the best photo books out there.
You also have the option to choose a photo book: premium cloth covers, foil-embossed titles, and archival-quality paper. These are truly books that can last a lifetime. Unfortunately, the options are quite limited. Artifact Uprising is more for people who are looking for a simple, modern design. They're a wonderful choice for those looking to create professional photo books.
A custom photo book from Artifact Uprising is a certain story of your life laid out on the pages. While they offer different photo layouts, you can't choose to add any particular designs, borders, or backgrounds. All photographs are printed on a white background. Some styles have even fewer layout options, with only one photograph on each page. While text can be added to the front cover, there's only one font: Times New Roman. Some book styles allow text to be added within the book itself, others don't.
Yes, you can't create your own option photo book design here. But you get a substantial advantage from easy from using this service. So, uploading your photos is easy, with options to upload directly from Dropbox, Facebook, Instagram, and other services.
Artifact Uprising offers custom photo books, prints, framed prints, cards, calendars, and more. They don't offer a wide variety of home decor and other unique items like other companies, though. While the options are limited and the prices are a bit high, Artifact Uprising offers high-quality books that are perfect long-lasting gifts.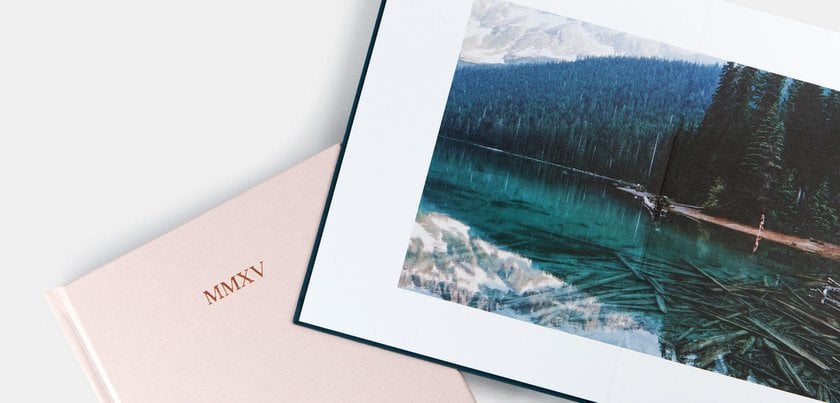 This is the best place to make the photo book you want, even without special skills. AdoramaPix offers easy-to-use software that's perfect for both amateurs and professionals. You have the option to build your own custom photo book from scratch or use a template. Unlike some other printing companies, AdoramaPix also offers an Auto Builder, which automatically sorts your photographs into a book without any work on your part.
This photo book service offers a wide variety of commemorative albums. You can order a simple softcover book starting at $19.99 – this will get you a small photo book measuring 8x8 inches – or you can choose higher-quality materials such as leather or fabric. You also have the option to choose a lay-flat binding, which allows photographs to span both pages without getting cut off. Every book is made with archival-quality photo paper. AdoramaPix offers a great range of choices from cheap photo books to professional photo books to fit your budget.
Photo book service AdoramaPix gives you a choice of one or another option to create your treasury of pleasant memories. When building your book, you can either start from scratch or choose a template. Choose from different styles such as Wedding, Children, Family, Travel, or Holiday. Backgrounds, frames, shapes, stickers, and text can be added to every page.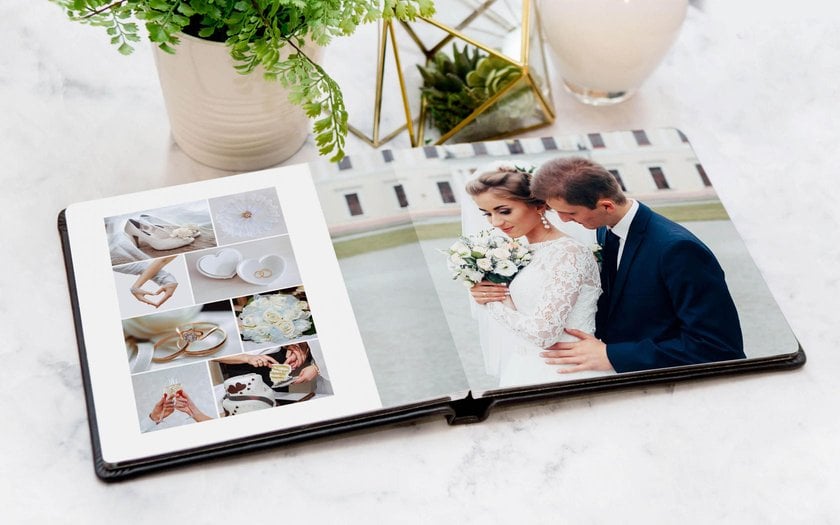 This option is suitable for those who want to order a simple and inexpensive photo book without any special fuss in terms of cover. Costco offers a quick and easy way to create photo books, yet they don't offer as many options as some other companies. You can choose either a 12x12-inch layflat, an 11 3/4 x 8 3/4-inch hardcover, or an 8x8-inch softcover. Mini photo books start at $19.99 for a pack of two. Costco doesn't offer any leather, fabric, or higher quality binding options.
Despite the fact that the service cannot boast a large selection of cover books, it gives you ample opportunity to design the album's content. When creating your book, you can choose from a variety of themes and layouts. The software itself is easy to use, yet the final product isn't as high-quality as some of the other options on this list. But if you're looking for a simple, cheap photo book, Costco is a good option.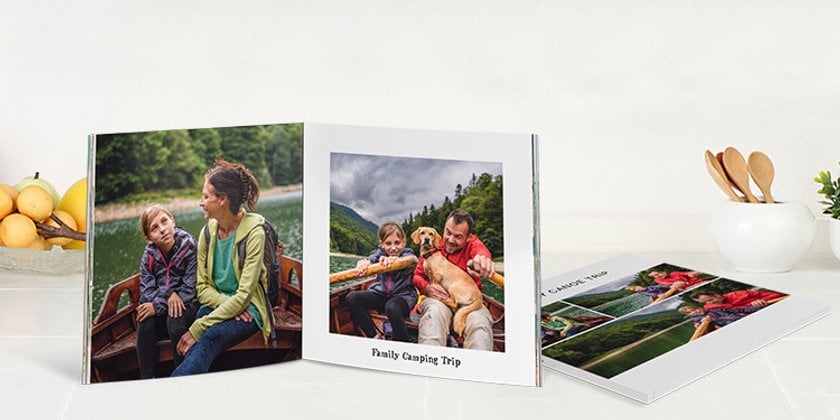 What are the Different Photo Book Formats?
Usually, the best online photo books are presented in 5 popular formats:
Standard Portrait (8×10 inches)

Standard Landscape (10×8 inches)

Small Square (7×7 inches)

Large Landscape (13×11 inches)

Large Square (12×12 inches)
There are many types of photo books. Each of them has its own advantages. So, an online photo book is the cheapest option. Sometimes you can even get it for free. It's a slideshow or individual photos on each page in PDF format. This option is very convenient because you can immediately share it with your friends by emailing them.
A physical photo album with blank pages is the most traditional variant. It's good because you can place printed photos in special pockets and then swap or replace them with other ones.
If you want to choose the best photo book you should pay attention to it. It looks like a real book because it has the same hard or soft cover, and you can flip its pages in real life. As we wrote above, in the case of a usual album, you need to play around with inserting ready-made photos. In the photo book, everything is easier because photo printing here is directly on the pages, which makes it a great gift.
Can I Create my own Photo Book Layouts?
As you already know, the quality of the photo book is incomparable. It's like a house made of durable materials that hold the best memories of childhood, wedding, childbirth, and other moments of your life. And when it comes to creating a photo book, most people face the problem of a blank slate.
How to place this or that photo? What will be on the first page, and what will be on the last one? These and many other questions are familiar to you, right? But in fact, everything is very simple. After all, the best photo book services have ready-made layouts. You only need to select photos and paste them into the appropriate places.
Is it possible to create your own layout? Yes, of course! The same services provide you with this opportunity. You can find ideas for the effective placement of photos, text, and other components on the Internet.
70 of the best photo books for inspiration
Artist books
If you're interested in creating your own photo book, there's no better place to get inspiration than from the professionals. Artists create beautiful, professional photo books that can help spark creativity and give you the inspiration you need to create your own. Photos in these books are arranged purposefully, placing images in the order they're meant to be viewed in. The grouping and order of the images work together to tell a story or evoke a particular emotion.
By looking to the professionals, you can gain inspiration for your own photo books. Whether you're simply putting together a family album or are an artist yourself, flipping through some of the best photo books will help you design your own.
1. In the National Parks by Ansel Adams
2. In the American West by Richard Avedon
3. In China by Eve Arnold
4. Untitled by Diane Arbus
5. Centennial by Irving Penn
6. The Decisive Moment by Henri Cartier-Bresson
7. The Americans by Robert Frank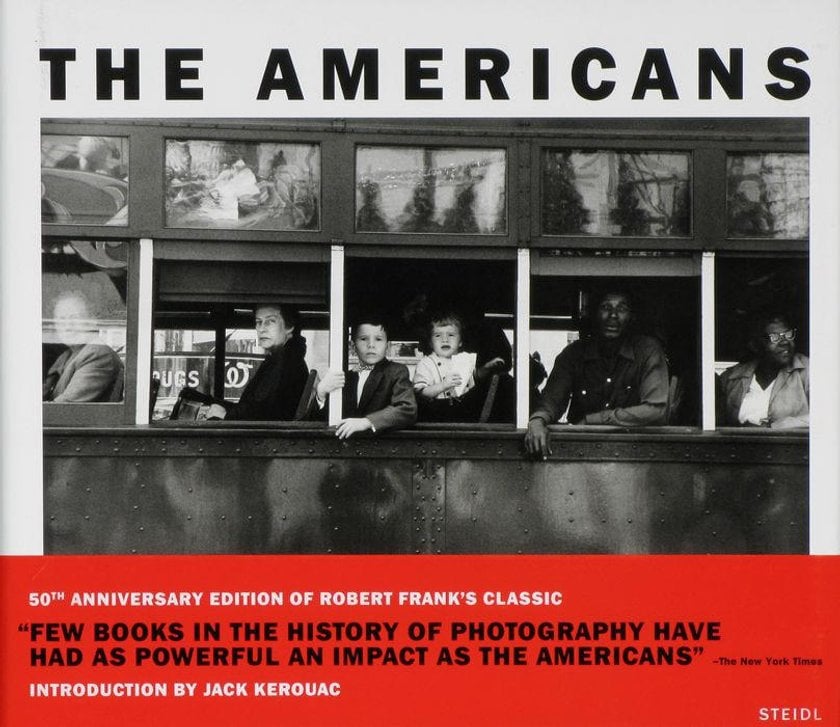 Robert Frank. The Americans
8. William Eggleston, 2 1/4 by William Eggleston
9. Bill Brandt: Shadow and Light by Bill Brandt
10. Immediate Family by Sally Mann
11. Portraits by Helmut Newton
12. American Photographs by Walker Evans
13. The Complete Untitled Film Stills by Cindy Sherman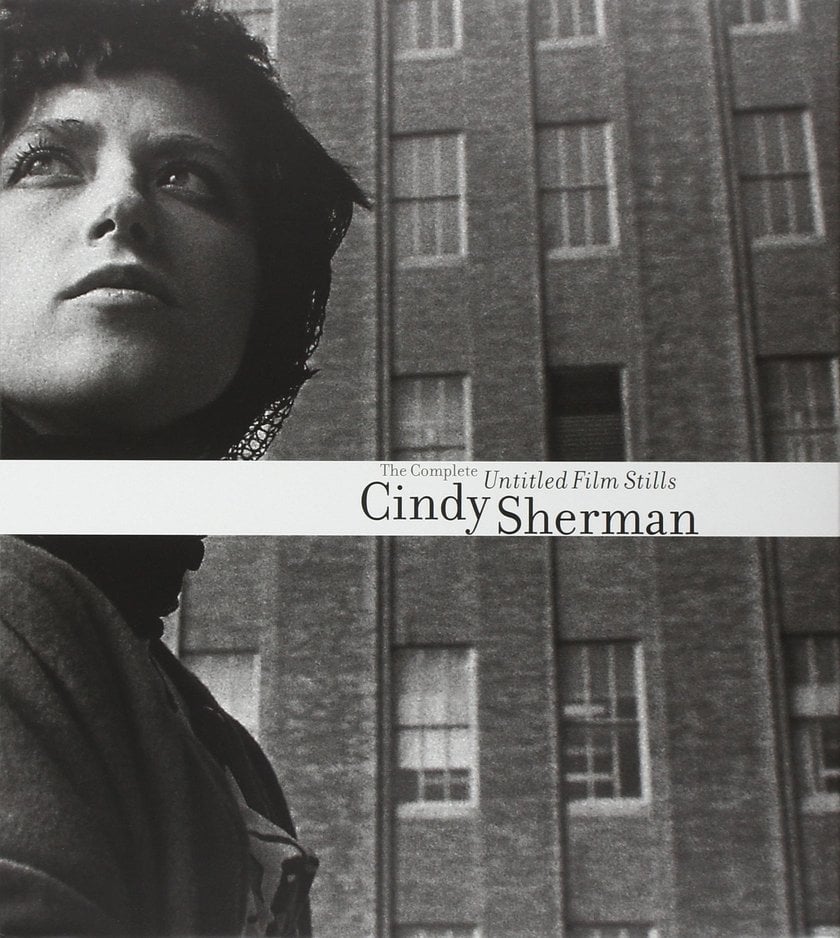 Cindy Sherman. The Complete Untitled Film Stills
14. Sleeping by the Mississippi by Alec Soth
15. Photographs from 1984 to the Present by Andreas Gursky
16. The Last Resort by Martin Parr
17. Perfect Places, Perfect Company by Robert Adams
18. The Keys to the House by Juergen Teller
19. Portraits 2005–2016 by Annie Leibovitz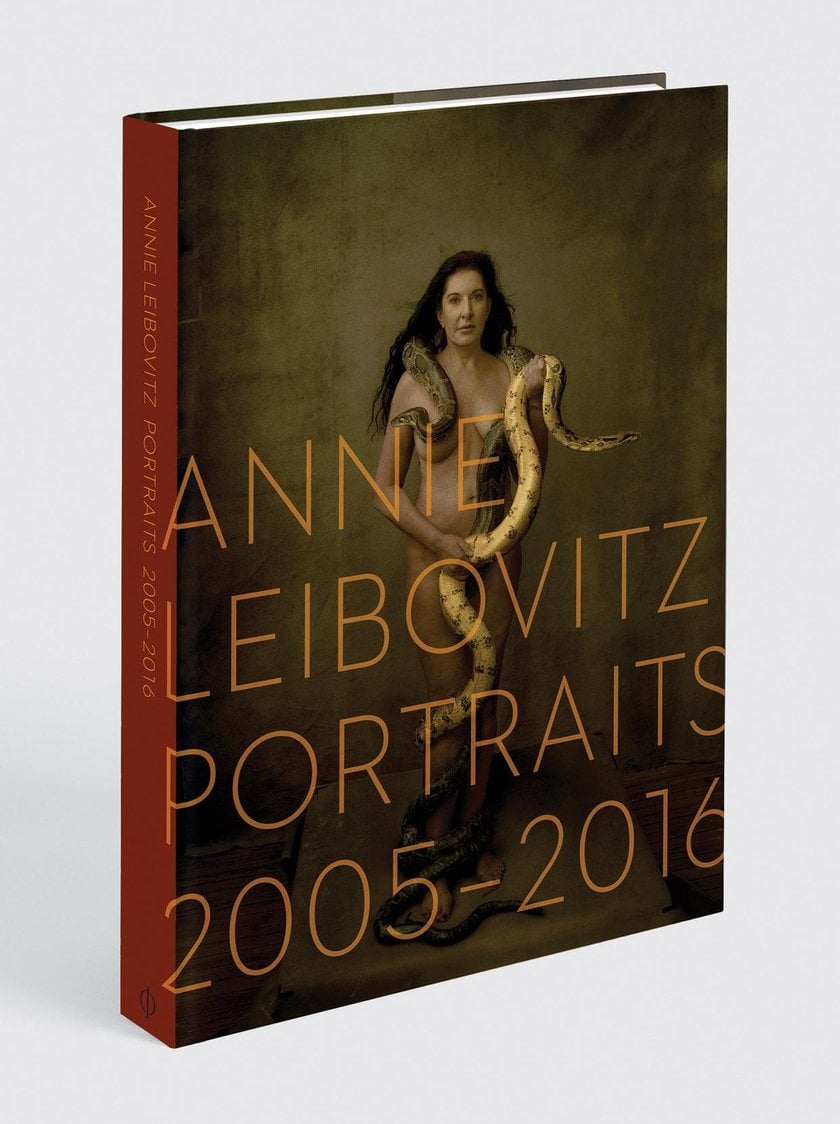 Annie Leibovitz. Portraits 2005 - 2016
20. On Reading by André Kertész
21. The Book of Everything by Mary Ellen Mark
22. Shadows on the Wall by Peter Lindbergh
23. Uncommon Places: The Complete Works by Stephen Shore
24. Polaroids by Robert Mapplethorpe
25. Figments from the Real World by Garry Winogrand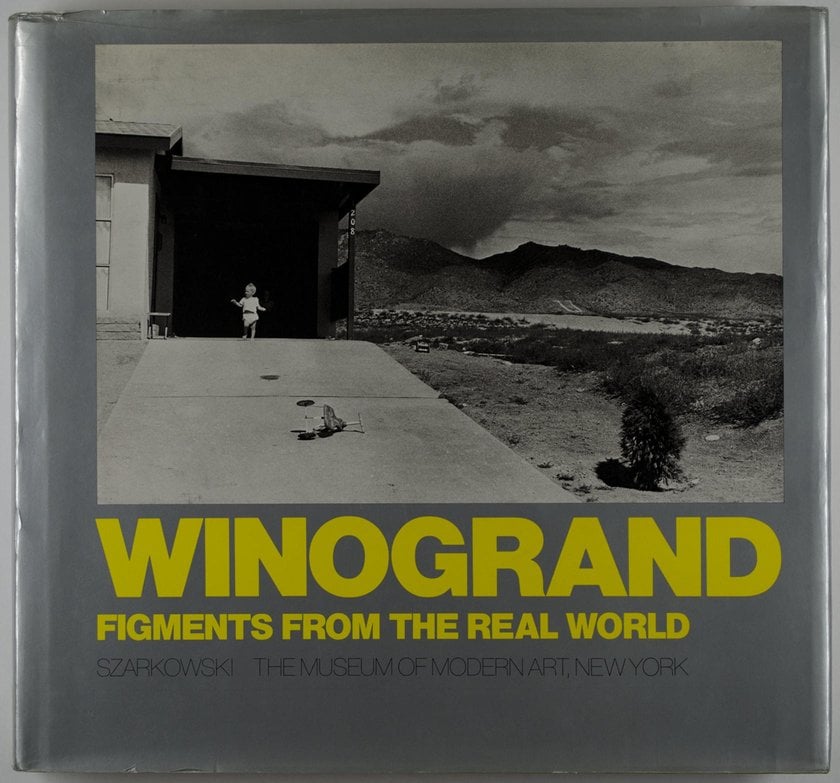 Garry Winogrand. Figments from the Real World

26. Cathedral of the Pines by Gregory Crewdson
27. House Hunting by Todd Hido
28. Modern Color by Fred Herzog
29. I Want to Take Picture by Bill Burke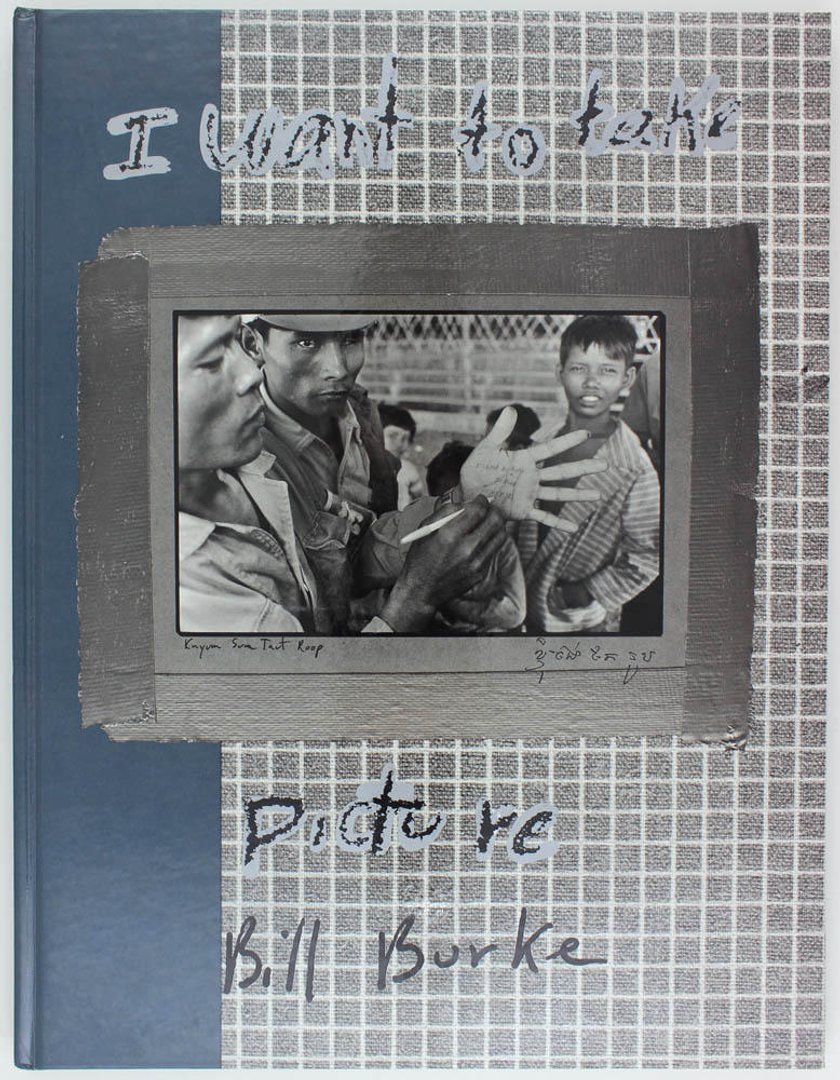 Bill Burke. I Want to Take Pictures
30. Pictures From Home by Larry Sultan
31. Taken From Memory by Sheron Rupp
32. A Peculiar Paradise: Florida Photographs by Nathan Benn
33. Shtetl in the Sun: Andy Sweet's South Beach 1977–1980 by Andy Sweet
34. All the Days and Nights by Doug DuBois
35. Istanbul: City of a Hundred Names by Alex Webb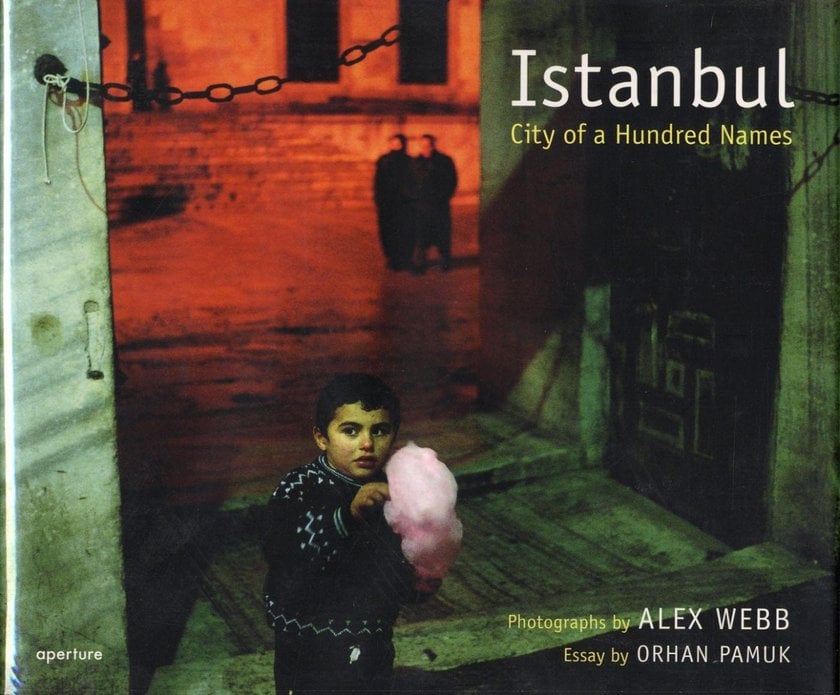 Alex Webb. Istanbul: City of a Hundred Names
How-to guides
After flipping through many of these art books, you may be inspired to whip out your camera and boost your photography skills. Luckily, there are plenty of books out there that teach you to do just that. Whether you're a complete beginner or simply need a bit of a refresher, flip through these books to learn everything you need to know about the technical side of photography. These are some of the best photo books for teaching yourself the art of photography. This collection of books will teach you how to properly use both natural and artificial light, how to use your DSLR, how to properly compose images, and more.
36. DSLR Photography for Beginners by Brian Black
37. Digital Photography Complete Course by David Taylor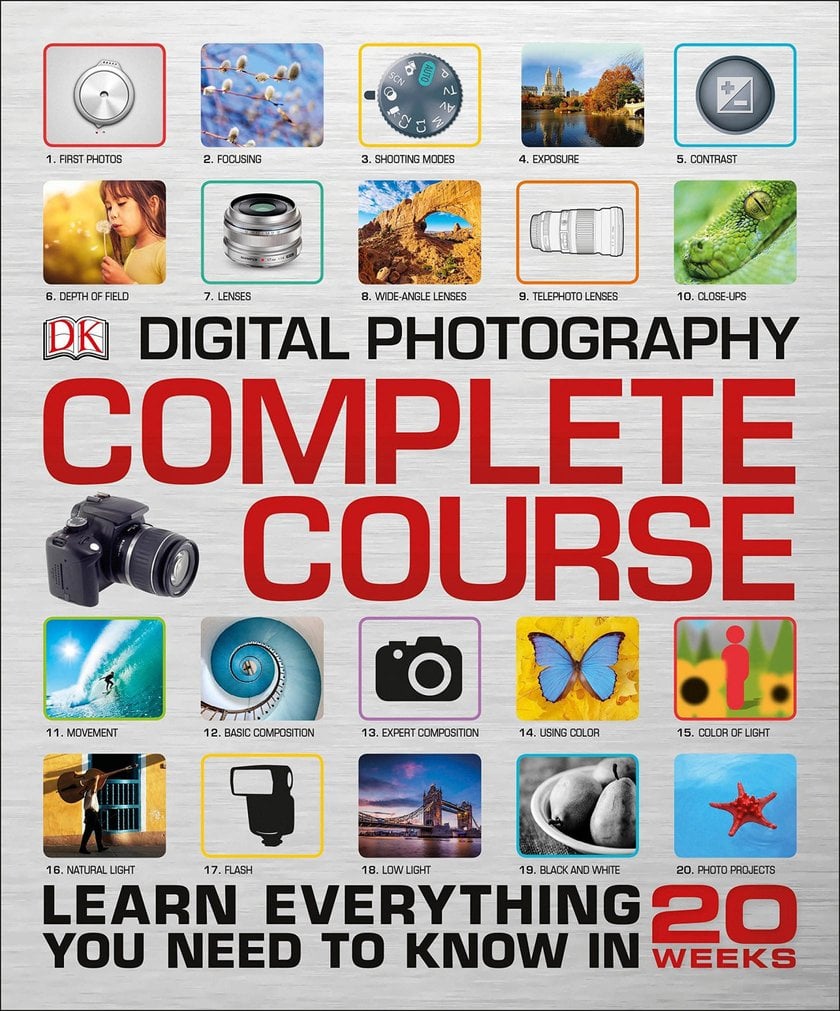 David Taylor. Digital Photography Complete Course
38. How to Create Stunning Digital Photography by Tony Northrup
39. Understanding Exposure by Bryan Peterson
40. Bryan Peterson's Exposure Solutions by Bryan Peterson
41. The Photographer's Eye by Michael Freeman
42. Light Science & Magic by Fil Hunter
43. Picture Perfect Lighting by Roberto Valenzuela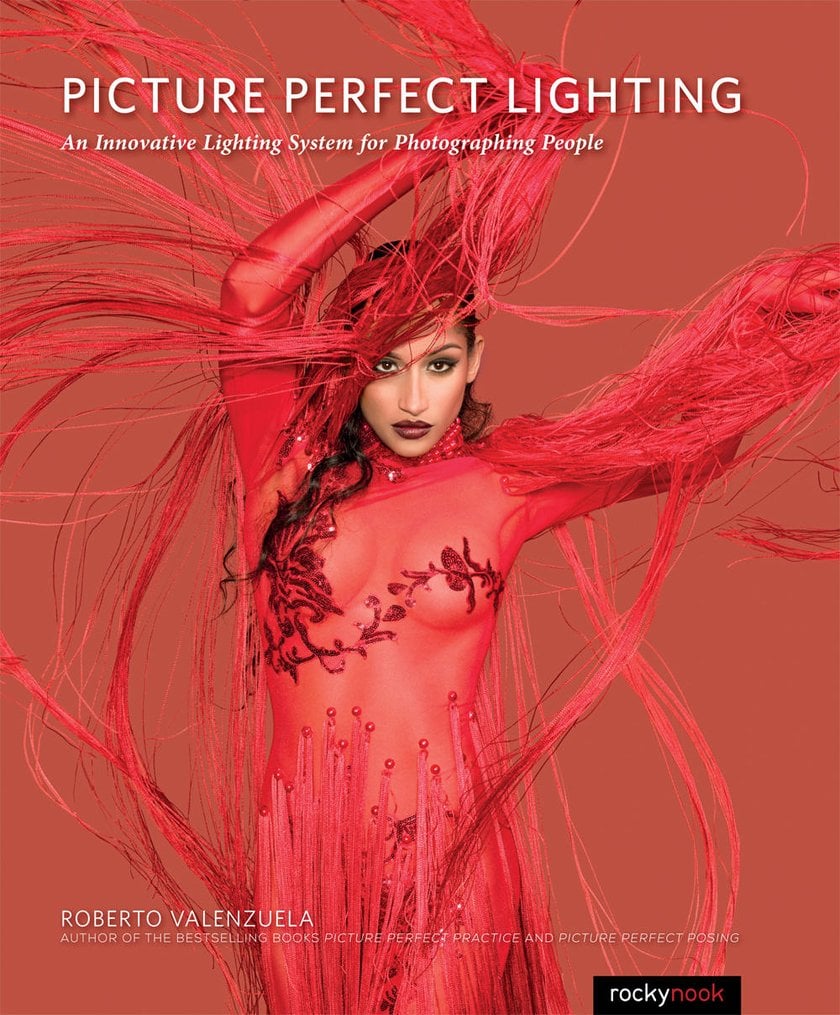 Roberto Valenzuela. Picture Perfect Lighting
44. Light and Lens by Robert Hirsch
45. Complete Digital Photography by Ben Long
46. Mastering Composition by Richard Garvey-Williams
47. Mastering Landscape Photography by David Taylor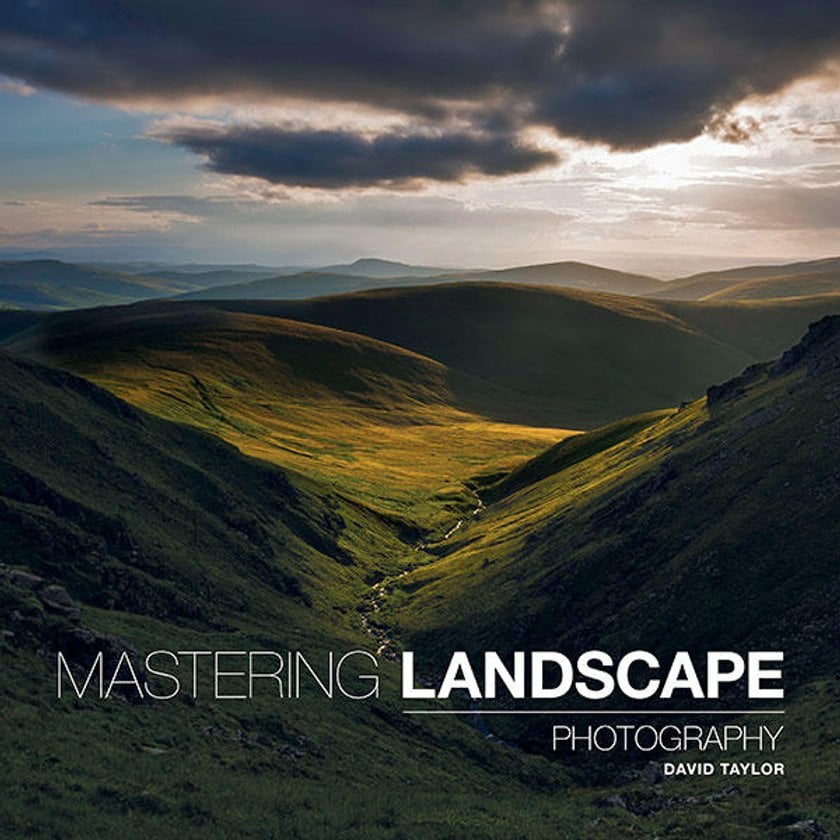 David Taylor. Mastering Landscape Photography
48. The Art of the Photograph by Art Wolfe
49. Photographs from the Edge by Art Wolfe
50. The New Art of Photographing Nature by Art Wolfe
51. John Shaw's Guide to Digital Nature Photography by John Shaw
52. The Complete Guide to Nature Photography by Sean Arbabi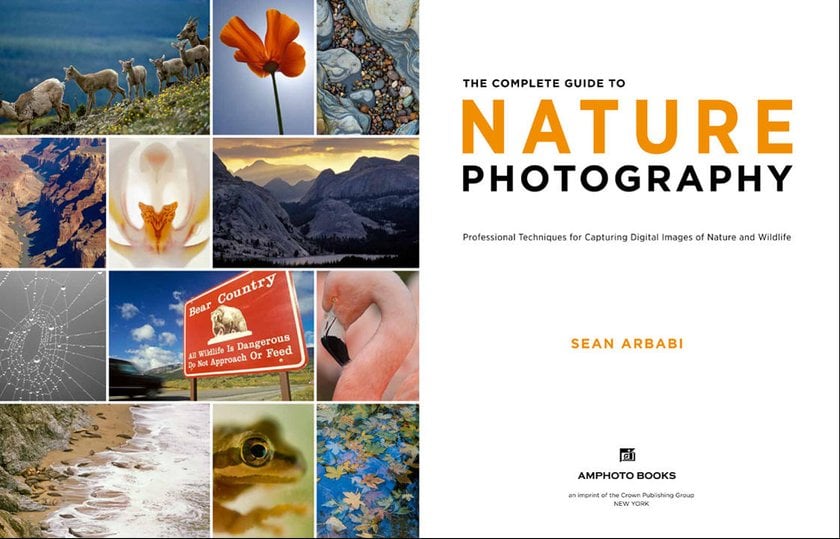 Sean Arbabi. The Complete Guide to Nature Photography
53. Wildlife Photography by Richard Bernabe
54. Capture the Magic by Jack Dykinga
55. Wide-Angle Photography by Chris Marquardt
56. The Photographer's Eye: A Graphic Guide by Michael Freeman
57. Expressive Nature Photography by Brenda Tharp
58. Extraordinary Everyday Photography by Brenda Tharp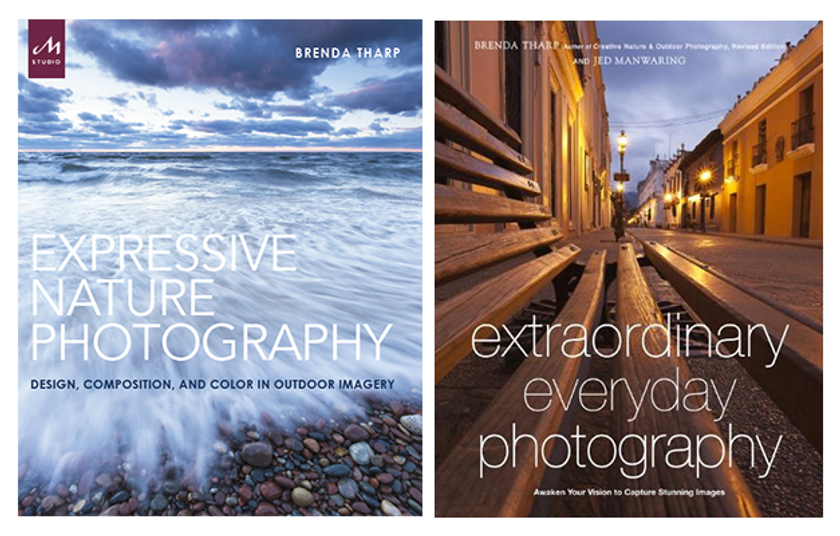 Expressive Nature Photography and Extraordinary Everyday Photography by Brenda Tharp
59. The Art of Landscape Photography by Ross Hoddinott
60. The Art, Science, and Craft of Great Landscape Photography by Glenn Randall
61. Digital Landscape Photography by Michael Frye
62. Rick Sammon's Creative Visualization for Photographers by Rick Sammon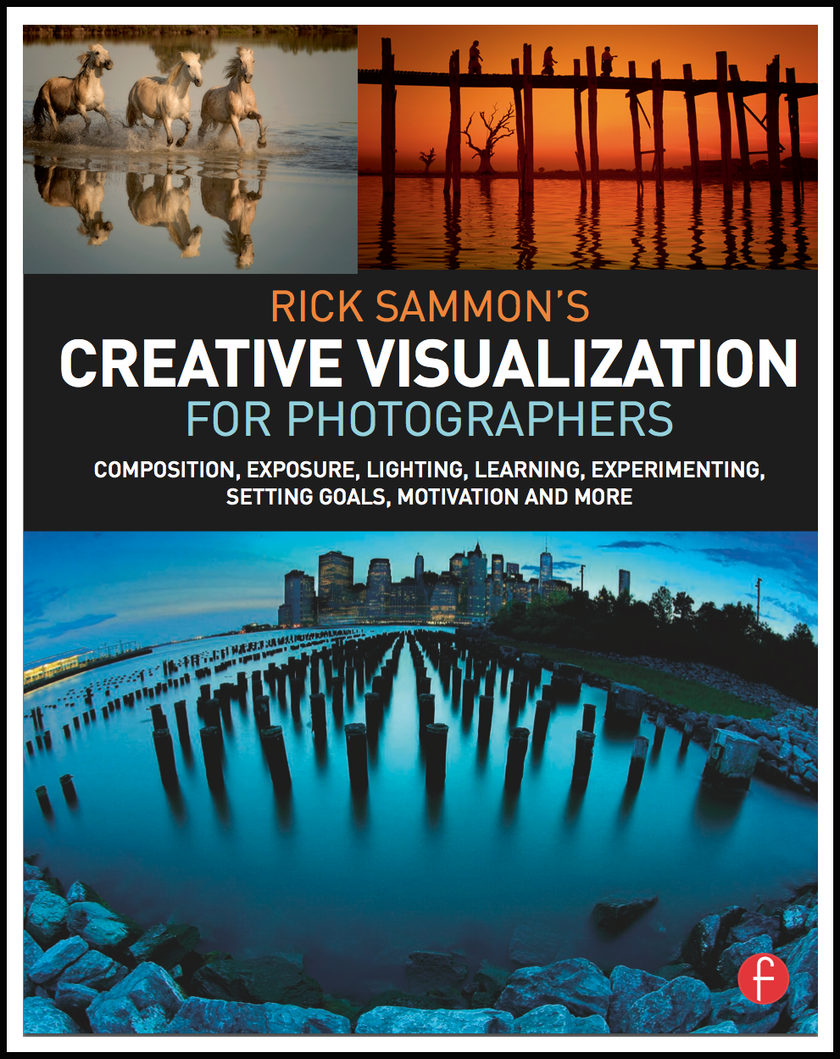 Rick Sammon. Rick Sammon's Creative Visualization for Photographers
63. The Art of Photography by Bruce Barnbaum
64. Understanding Color in Photography by Bryan Peterson
65. Digital SLR Photography All-in-One for Dummies by Robert Correll
66. Advancing Your Photography by Marc Silber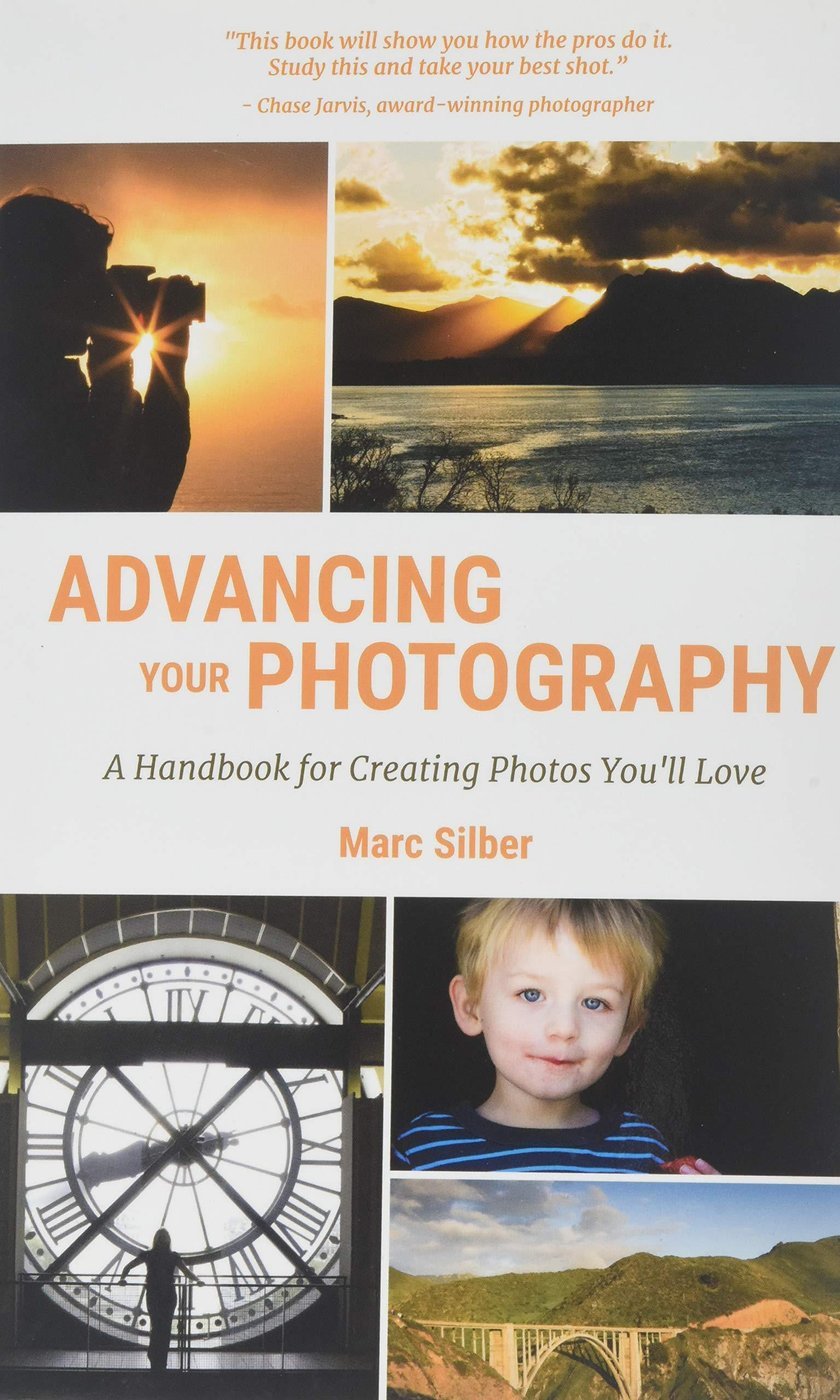 Marc Silber. Advancing Your Photography
67. BetterPhoto Basics by Jim Miotke
68. Photography Demystified by David McKay
69. Exposure Mastery by Brian Black
70. The Beginner's Photography Guide by Chris Gatcum
Whether you're interested in portrait photography, landscape photography, macro photography, or simply the technical aspects of your camera, there's a book for you. If you're interested in creating a photo book full of landscapes, try reading a how-to book on landscape photography and then flipping through photo books of Ansel Adams. If you're interested in a photo book of portraits, brush up on your posing and composition skills and then flip through an Annie Leibovitz book. The combination of instruction and artistic inspiration will help you create beautiful photo books of your own.
How to make the best photo book
Once you've taken your photographs and chosen which printing company you'll use to make your photo book, you'll need to actually put all of the images in a certain order. How do you decide which images to place next to each other? How do you decide which image should get a two-page spread and which should take up only part of one page? While the process may seem daunting, it can be fun and easy after you've mastered a few tricks. By following these steps, you'll be able to make some of the best photo books with little effort.
Choose your theme
First things first: determine what you want your photo book to showcase. Are you interested in creating a wedding photo album with photographs from your special day? Or are you more interested in creating a travel photo book, with photographs of your adventures around the world? Perhaps you simply want to create a compilation of images of your children or snapshots you've taken over the past year. Whatever it is, decide on a theme. This can be broad, such as pictures of your family throughout the years, or specific, such as pictures from a special event.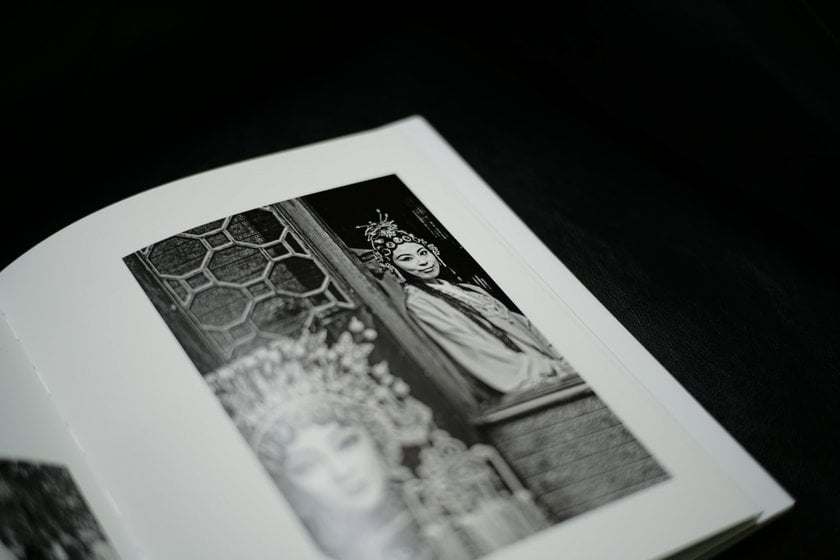 Sort through your photographs
When you start to build a photo book, you'll need to upload pictures into the book-making program. You don't want to upload every photograph you've ever taken, so it's best to sort through your photographs beforehand. With your theme in mind, start looking through your photos to cull your images. It's okay if you have more photographs than will end up in the actual book, but try not to have too many (100 to 200 is a good starting point). Try to have a variety of images, such as portraits, landscapes, and detail shots. Make sure that all of your images are high-resolution before uploading.
Decide on the size and design of your book
Are you interested in an archival quality coffee table book? Or would you rather a small softcover that's easy to carry with you? Photo books that display images from a very important event, such as wedding photo books, are best printed on high-quality paper with a hard cover. Some companies offer leather, metal, or fabric covers for an even better presentation. Softcover albums are often pocket-sized and are great inexpensive gifts. You can keep it modern and classy by choosing a simple white background without any text or borders. Or you can choose a theme that goes along with your images, such as one with graphics and text related to travel or family.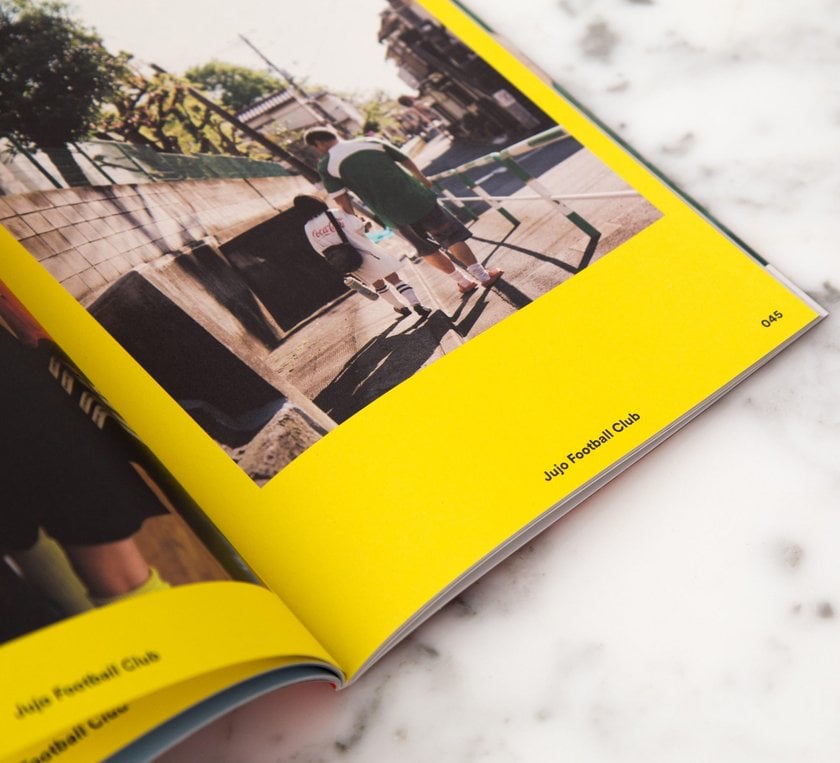 Arrange your images
The best photo book layouts offer variety, with some images spanning two pages, followed by a single, smaller image on one page. Try not to clutter the book by placing too many images on one page – two, sometimes three images are enough. If you have three images on one page, the facing page should only have one. This keeps the book from becoming too busy. Don't worry too much about keeping your images in chronological order. Instead, focus on what images work well together. Texture, color, and tone can be used to pair images. Try placing a portrait next to a landscape or a landscape next to a detail shot for balance.
Come up with a title
You don't need to stress too much about the title of your photo book. You can choose a simple title, such as Our Trip to Italy, or the date of a special event, such as January 1, 2010. A collection of travel images could be called On the Road, or an anniversary book could be called Five Years. Keep it simple and related to your topic.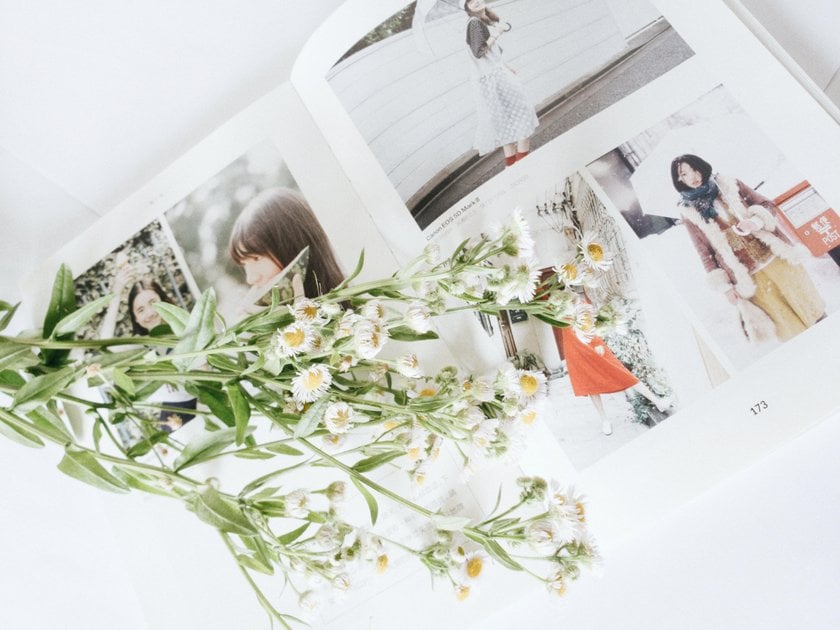 Editing your photographs
Before your photographs are ready to be printed in a photo book, you'll want to make sure they look their best. By using photo editing software such as Luminar Neo, you can control the tone and style of your photographs. Perhaps you want to create a book full of monochrome images, or images with a vintage feel, or images with pops of color. Luminar can help you with all of these styles and more. If you're ready to make the best photo book, download a free trial of Luminar Neo now! Once your photographs are edited to perfection, you can choose from the list of best photo book makers to turn your vision into reality.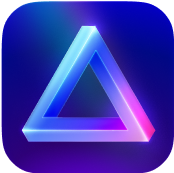 Advanced yet easy-to-use photo editor
view plans