As a photographer, you might be tempted to purchase an HDR TV or and HDR screen. Which to choose?
You're going to hear a lot about High Dynamic Range, or HDR in the next few years. HDR imaging is already leaving a mark on the photography industry. Now, HDR displays are making a splash too, although it will be some time before they become commonplace.
If we're talking about HDR photography, there's no better alternative than Aurora HDR:
Buy Aurora HDR with 10% Discount
As a photographer, you might be tempted to purchase an HDR TV or and HDR screen. At least for now, that isn't necessary or practical.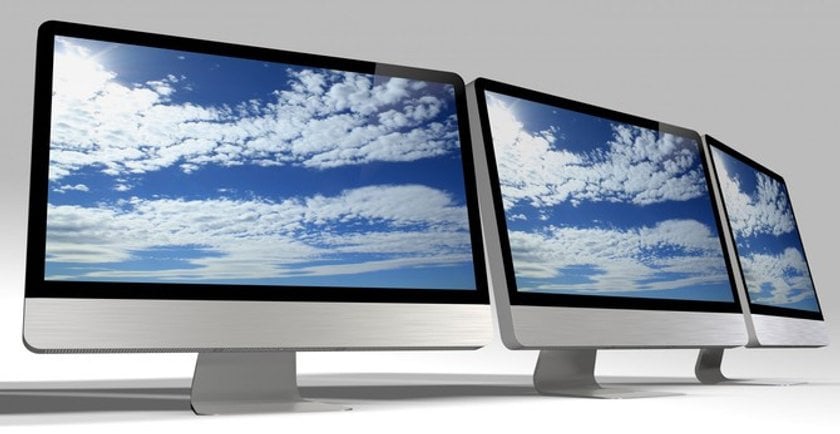 HDR TV vs. NON-HDR TV. Is there a difference?
HDR display and HDR capture, which we'll discuss, aren't the same things, although they have a similar goal. Each process makes a digital copy, whether it be a video or photograph, look more like the real thing.
With HDR for monitors or TVs, this display process refers to the device's ability to recognize specialized content that standard devices cannot. Here, the goal is to make bright images even more so, while keeping the darker parts dark. This difference between light and dark, known as the contrast ratio, is greater on HDR-capable devices than on standard ones.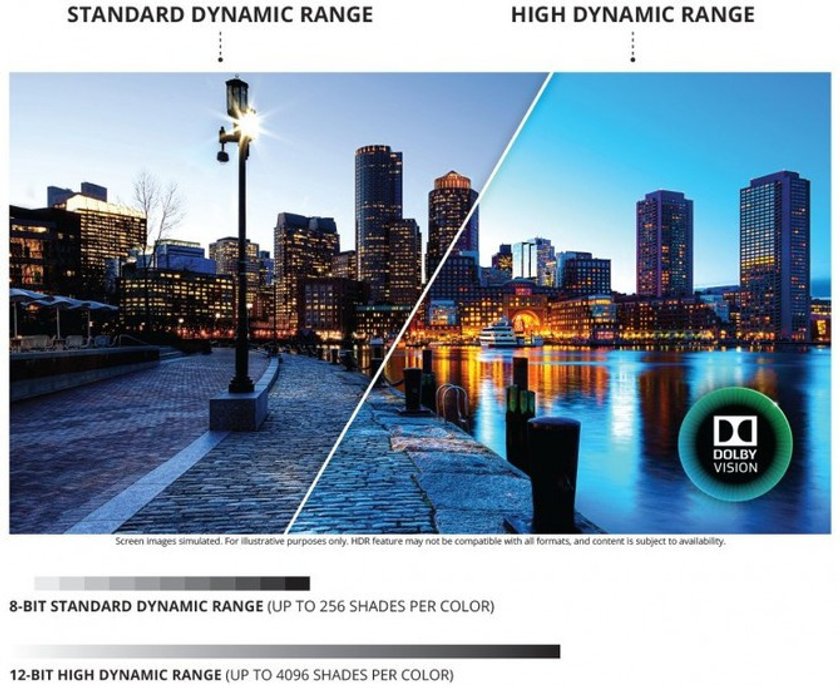 As CNET notes,
"In its simplest state, it means a brighter TV, but only in the areas on the screen that need it. The result is an image that really pops and looks more like what you'd see in the real world."
Not surprisingly, the first HDR monitors are very expensive. One from Dell, for example, is expected to launch for $4,999, while the studio-grade Sony BVM X300 costs $18,000.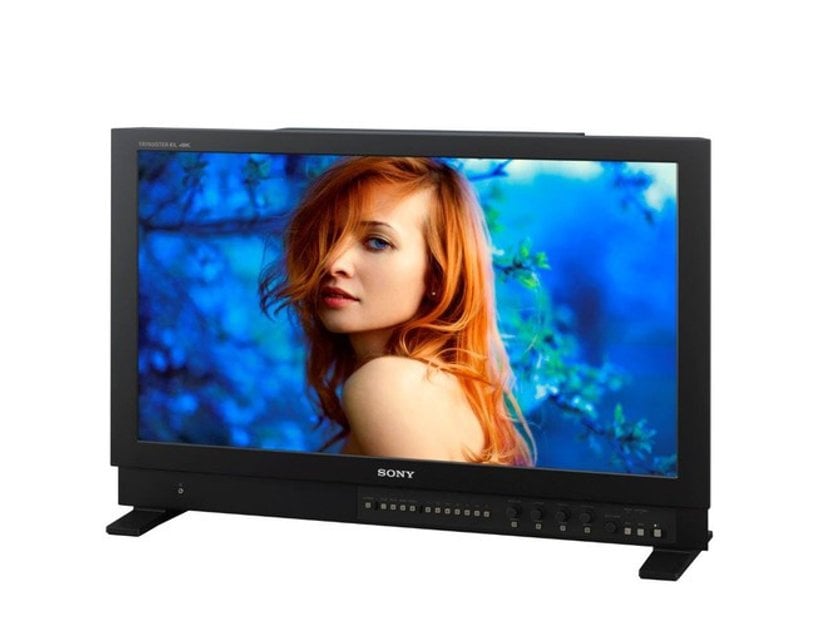 What are the alternatives to expensive HDR TVs?
Rather than paying for an HDR display, purchase an entirely new Apple Mac instead.
Apple currently offers a 21.5-inch iMac with a Retina 4K display and the 27-inch iMac with a Retina 5K display. It also offers a 12-inch MacBook, 13-inch MacBook Pro, and 15-inch MacBook Pro -- all with Retina displays too. Each of these devices are ideal for professional and novice photographers alike.
The 21.5-inch iMac with a Retina 4K display features 4,096 x 2,304 resolution and 9.4 million pixels, which is 4.5 times more than the standard 21.5-inch iMac display. The 27-inch iMac features 14.7 million pixels, seven times more pixels than an HD display. Both iMacs are supported by a wider P3-based color gamut, which provides 25 percent larger color space than previous models.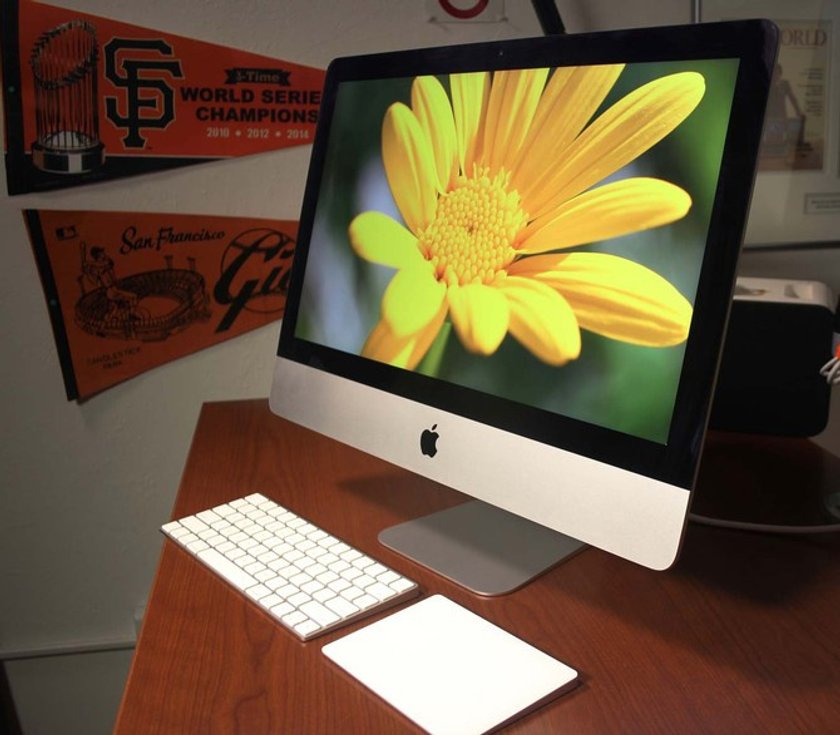 The 15-inch MacBook Pro model includes over 5 million pixels, while the 13‑inch model has over 4 million. The MacBook offers a resolution of 2,304 x 1,400 and over 3 million pixels.
How can I capture HDR with my camera?
By contrast to HDR display, HDR for cameras is a capture process where a display shows a wider and richer range of colors, crisper whites, and much deeper blacks.
Many of today's most popular smartphones have HDR capabilities, including current generation iPhones, Samsung, and Sony devices. High-end cameras also utilize HDR.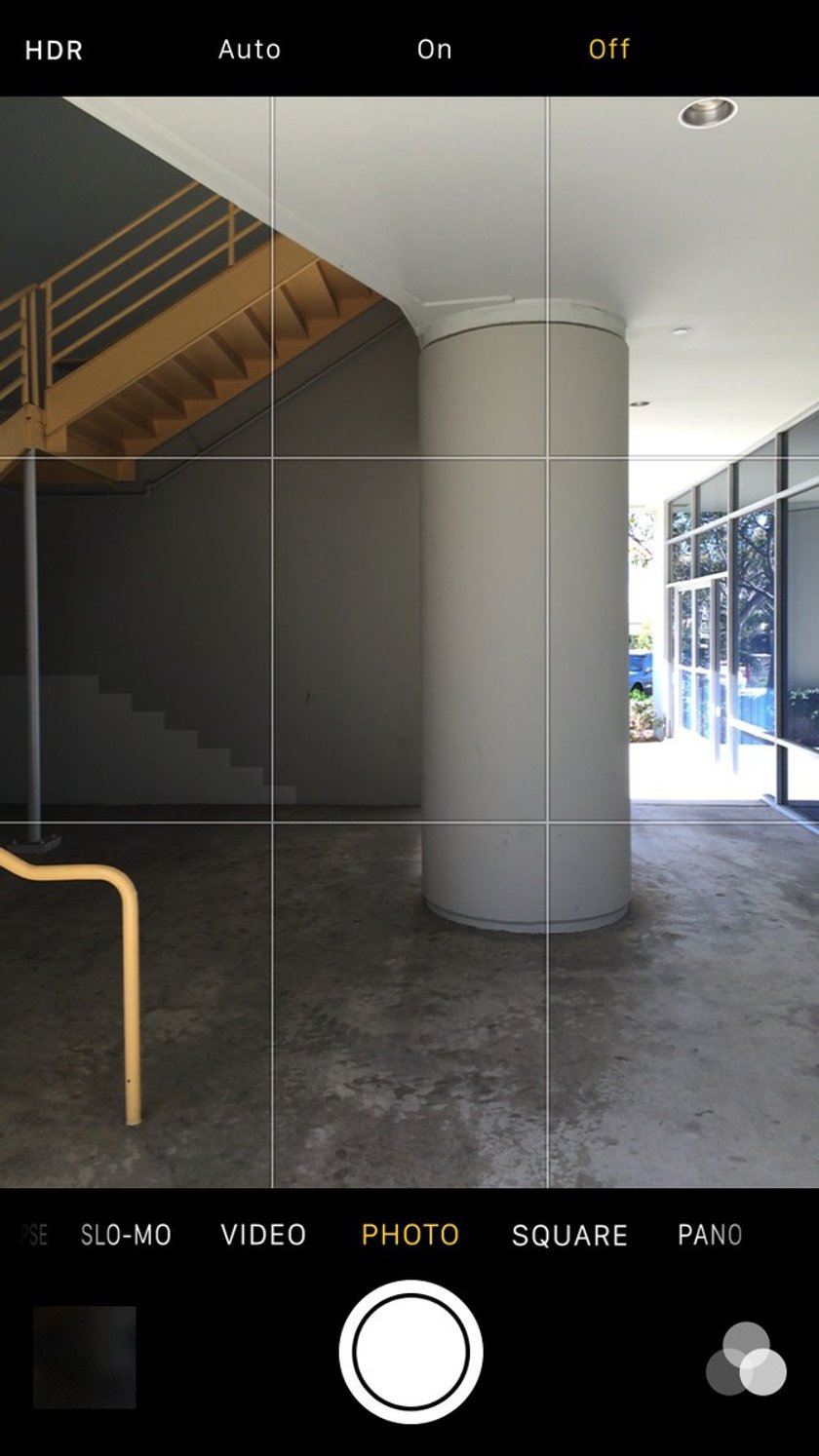 From a technical standpoint, smartphones and cameras handle HDR imaging differently. Regardless, each has a similar goal: providing a greater contrast between light and dark images, by combining several photos taken during a single burst.
You capture each of these pictures at a different exposure called "stops" or "brackets," during the HDR process. The first stop offers an extremely dark image, while the last one is extremely bright. When merged into a single image, the final photograph includes a greater exposure range.
Taking HDR shots isn't easy, and in some situations, not recommended. HDR mode requires a steady hand because it doesn't capture action well. When movement is involved, alignment can be off, and double exposures can occur. Because of this, you should use a tripod.
HDR mode works best for high-contrast scenes such as landscapes or in scenes with backlighting. HDR is also nice when capturing objects in direct sunlight.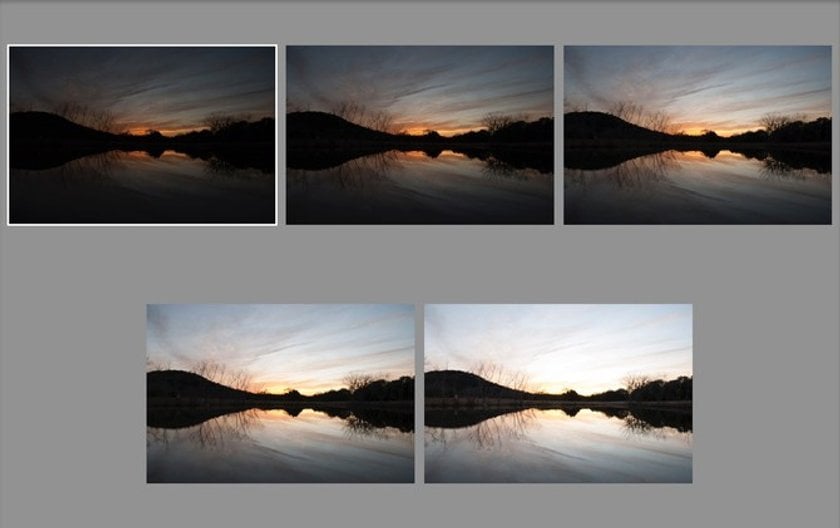 What stands behind HDR besides the monitor?
Because of the difficulties associated with taking HDR photographs, a better solution is to use a photo-editing tool such as Aurora HDR. Created through a collaboration between Skylum and famed HDR photographer Trey Ratcliff, Aurora first came onto the scene in November 2015.
Like similar Skylum products, Aurora HDR program is simple to use, whether you're an experienced photographer or someone new to the game. You can utilize Aurora HDR as a standalone application, or add it to your existing workflow, using plugins for Adobe Lightroom, Adobe Photoshop, and Apple Aperture.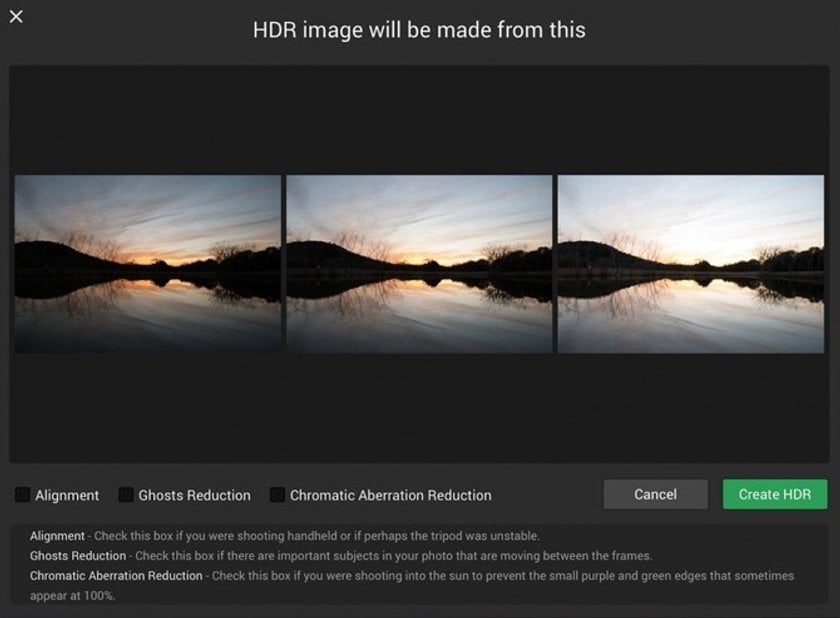 Aurora HDR comes with plenty of tools to use for editing your photos. For novices, there's a nice mix of presets available. Want more control? Aurora HDR offers a toolbox to adjust settings like brightness, tone mapping and structure, and radiance.
Aurora HDR is available as a free trial. Aurora HDR Pro includes the plugins for Adobe Photoshop, Adobe Lightroom, and Apple Aperture, along with a series of training videos by Trey Ratcliff. Aurora 2017 is coming soon. What's new? Watch the video below.
Finally, Aurora HDR is compatible with Magic mouse or another multi-button mouse; Magic trackpad, force touch trackpad or another touchpad device; and Wacom tablet or other tablets with a pen.
Here's a finished HDR photo made with Aurora HDR Pro: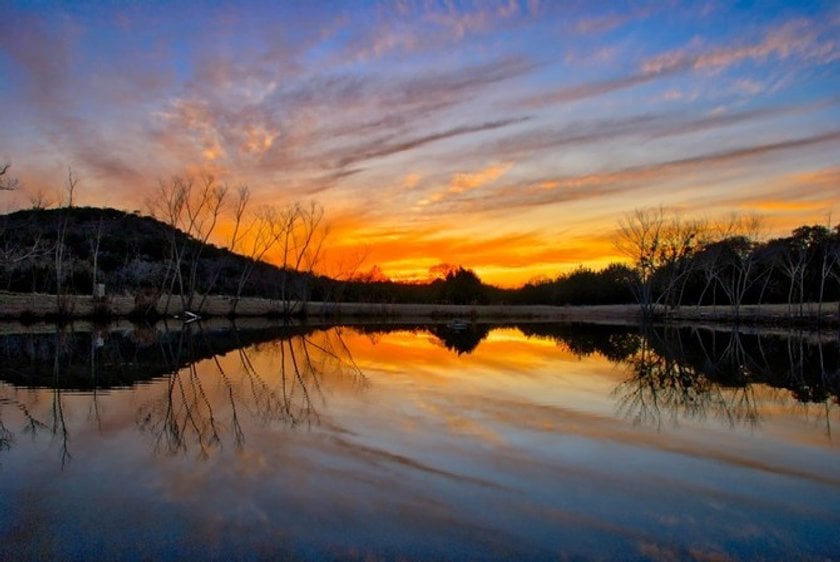 The Future of HDR
You're going to hear much more about HDR in the coming years. Before making an investment, be sure to understand the differences between HDR display and HDR capture. For now, there is little reason to buy a high-priced HDR display for your Mac. Instead, buy a new Mac and save a lot of money.
When you're ready to capture HDR images, turn to Aurora HDR. The powerful software makes it easy to turn standard photographs into stunning works of art with easy.
What monitor and software do you use for HDR photography? Leave your comments below :)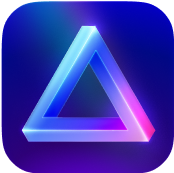 Advanced yet easy-to-use photo editor
view plans