Are you a photographer who looking for effective methods of attracting the viewer's attention to an image? Try such composition tools as leading lines.
Leading lines create patterns, rhythm, and textures, which lead the viewer's eyes through the shot to attract his attention to the main object. By learning how to use this technique correctly, you'll be able to tell emotionally powerful and convincing stories, place interesting accents, as well as create a sense of depth, perspective, and dynamics. In this article, we'll tell you what these lines mean and how effectively incorporate them in photography to improve the composition and go from creating an ordinary photo to a work of art.
What are Leading Lines: Basic Information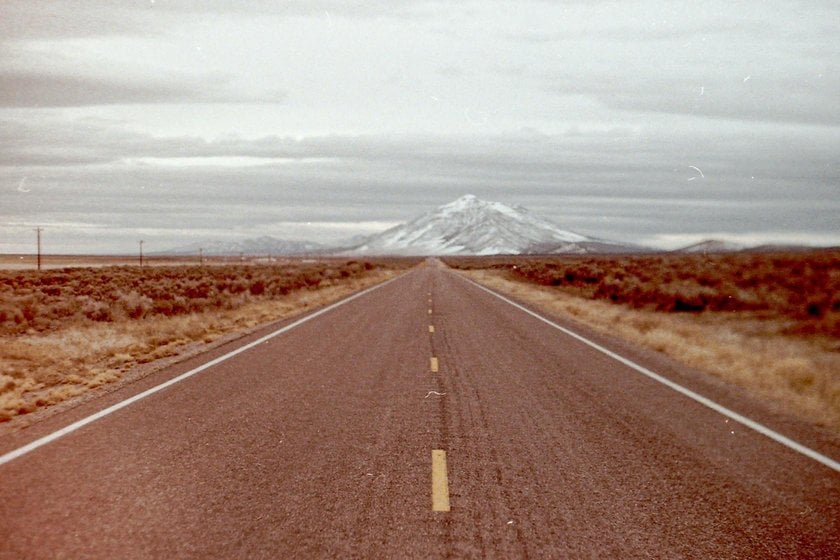 This is the compositional technique to naturally direct the viewer's glare from one part of the composition to another along various lines. As practice shows, they lead from the bottom of the frame upwards, from the foreground to the background. These lines have different shapes and thicknesses. They can be natural or artificial.
You can notice leading lines composition in any form of visual art: painting, graphics, architecture, sculpture, and of course photography. When you see the photo, your eyes seem to travel along the lines and stop on a certain object or bright detail. This is the main purpose of this technique.
Why This Tool is so Important in Photography?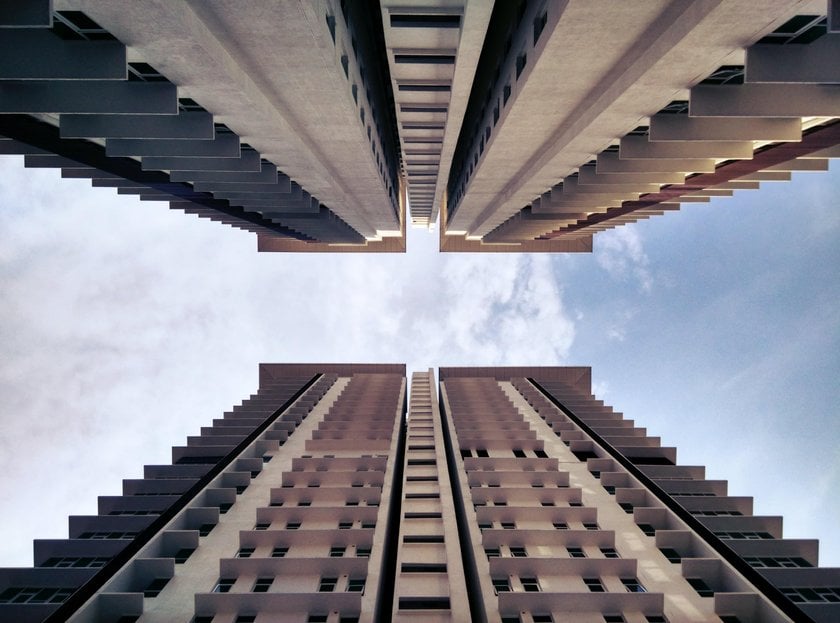 Photo lines are very useful because they can improve the picture in a couple of seconds, creating desired visual interest. Thanks to the use of this technique, you'll achieve the following WOW effects:
Emphasis on the main subject or focal point. By using leading lines, you are like a guide who leads the viewer's glance to the main part of the shot, such as a mountain, a waterfall, two people, or the other. At the same time, you avoid those places that should be hidden from the viewer.

Dynamism. If you want to revive your picture,

line photography

can create a motion effect, where your viewer seems to go on a so-called journey around the photo.

3D illusion. You can also create an amazing three-dimensionality effect on landscape shots, namely, make the picture more depth. To achieve it, you just need to emphasize the beginning of the line before it smoothly fades into the background.
Some Examples of Leading Lines that You Can See Around You
As we have already noted, in this compositional technique lines move toward the main object of shooting. And you can find them easily because they're all around you. Do you see a stormy river, majestic rock, beautiful bridge, a bouquet of flowers, fallen trees, or unusual desert pattern in front of you? Great! All these can become the nice leading lines in your shot. In fact, there are a lot of them. Below, we'll consider the best examples, that will inspire you with creative scenes.
Artificial Leading Lines in Photography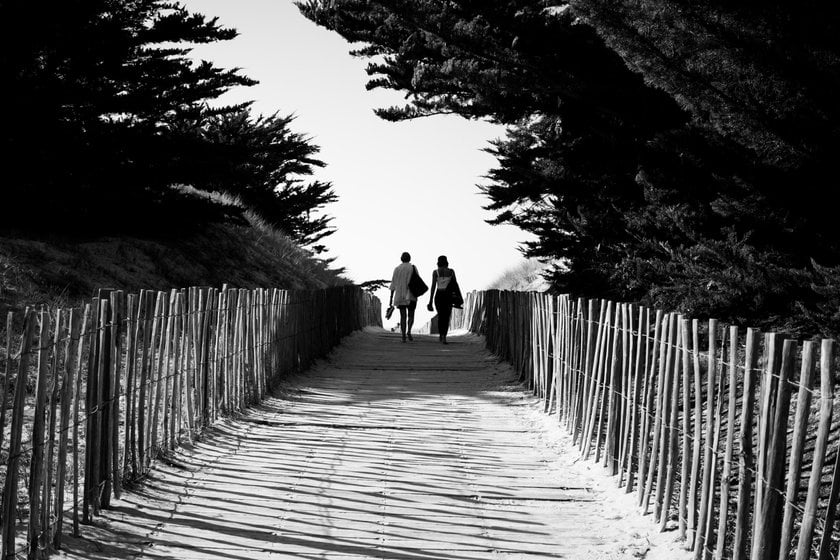 These are man-made lines. They position themselves as clear and symmetrical. Here we can refer to:
highways;

train tracks;

bridges;

narrow streets;

corridors of underground passages;

high and low fences;

lamp posts;

different buildings;

buoys in the water.
Nature Leading Lines Photography Examples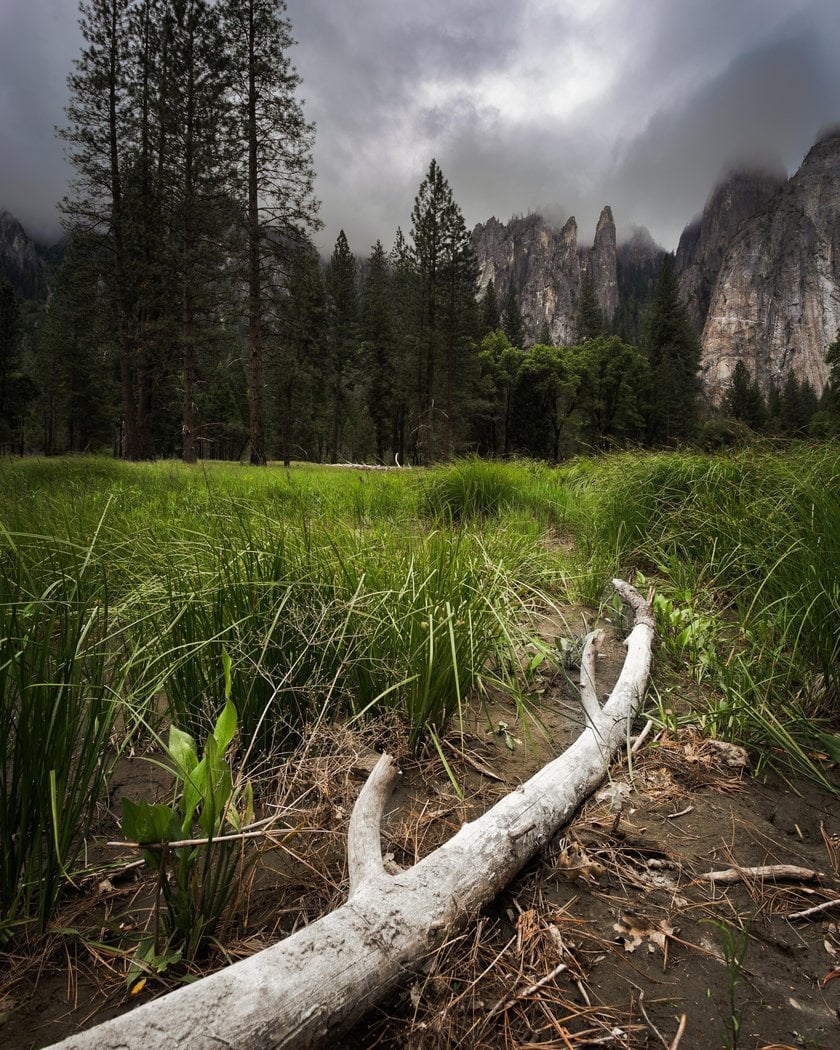 The lines are smooth and less expressed here. In this case, you guide the viewer through what nature created itself:
rivers;

waves;

trees;

rocks;

tropical plants;

sun rays.
As you can see, it's very easy to find or even create lines. You just need to set the camera or your body so way to adjust composition so that in the camera you see lines that harmoniously lead to the main object.
Types of Leading Lines: Everything You Need to Know About Them
As you have found out from the photography lines definition, their direction is very important because the overall picture will depend on it. There are several types of leading lines. Each of them has its own shade. Having studied them, in detail, you'll already know how to create a particular sense, as well as to convey a certain mood, emotions, and atmosphere in the photography.
Horizontal Lines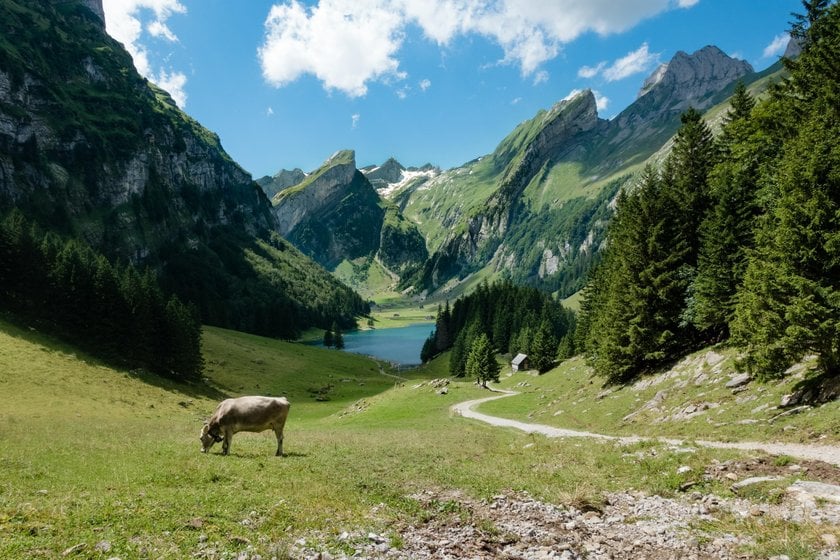 These leading lines in photos are as if immersed in an atmosphere of tranquility and pacification. That's why you often can see them in images on nature and landscape topics. You can achieve the desired effect by combining horizontal lines with appropriate lighting. And as they take place the entire width of the image, their embodiment in the frame is due to the use of a wide-angle lens.
Vertical Lines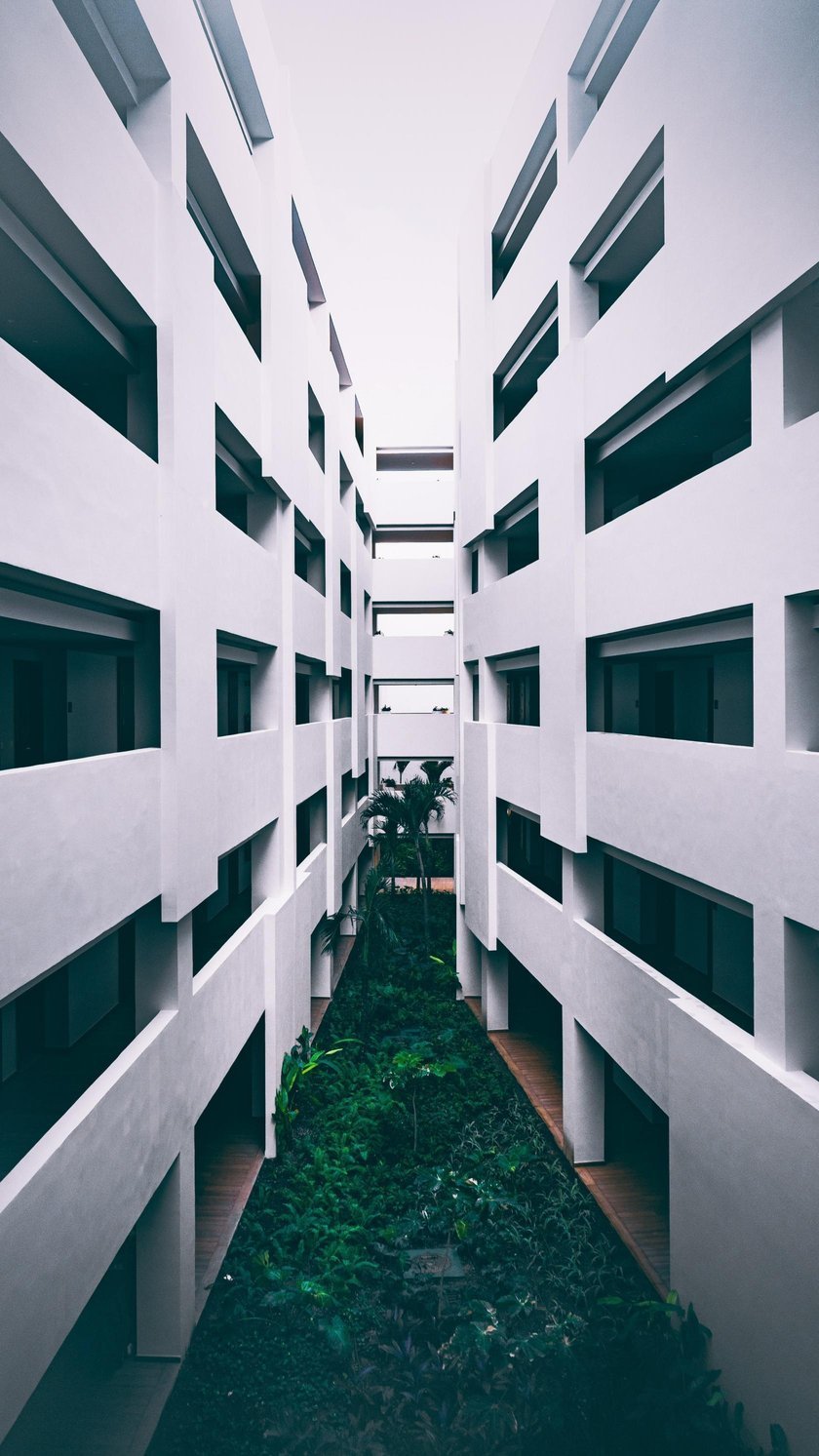 This type is a nice choice if you want to convey power and authority in the frame. In this case, you direct the viewer's glare up or down, which is a nice feature for fashion or street photography. For example, you can give visual importance to the dress the photo model is wearing or emphasize the grandeur of the skyscraper in front of you.
Diagonal Lines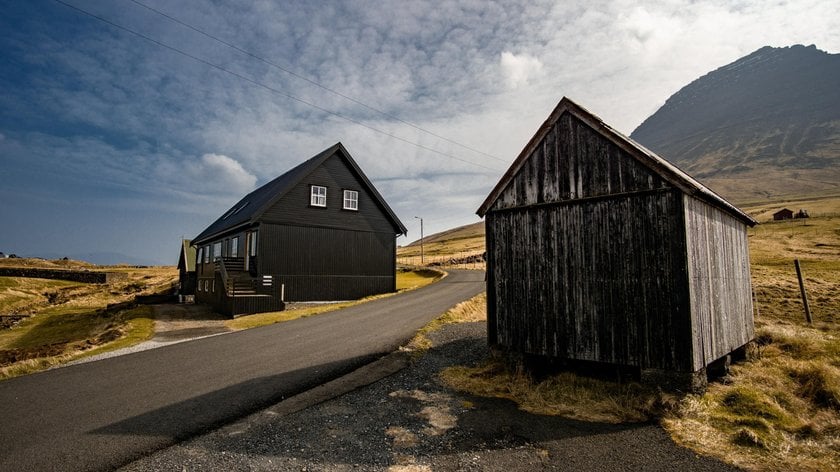 Do you want to make your photo more dynamic? Try using such techniques as diagonal lines. They create a sense of movement or change. The direction of these lines influences the visual effect that you'll get as a result. For example, the diagonal of water and sand that leads down to the lonely house from left to right gives the photo a calm and natural touch. At the same time, a wooden bridge that diagonally leads up to the sunset makes the picture more tense and influential.
Curved Lines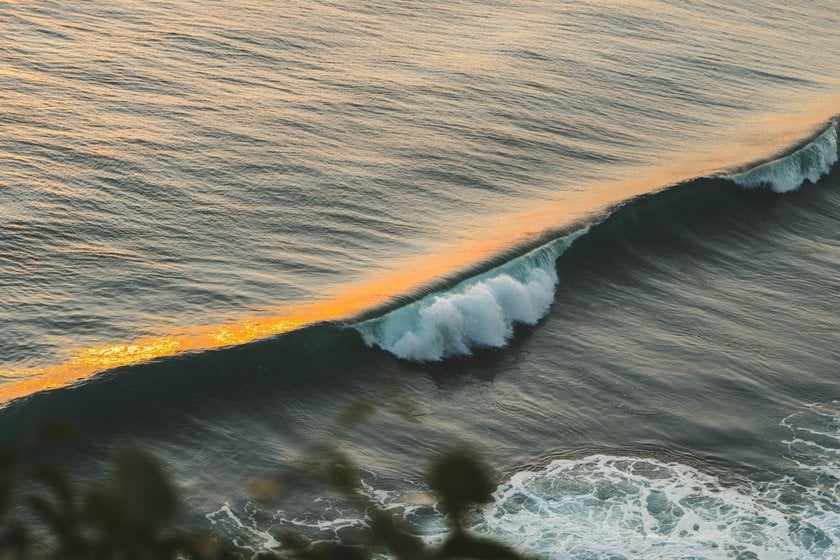 These lines look more casual and natural than straights one. That's why they are often used when shooting natural landscapes where there are ocean or river waves. By using them, you can achieve the so-called "flow" of the scene.
Intersecting Lines
You need to be careful by creating photos with lines because one unsuccessfully selected perspective can completely destroy the overall picture. However, if you train your eye, you can turn them into a strong focal that creates a sense of tension or an interesting feeling of confusion effect, especially if you are shooting a bridge or power lines.
Converging Lines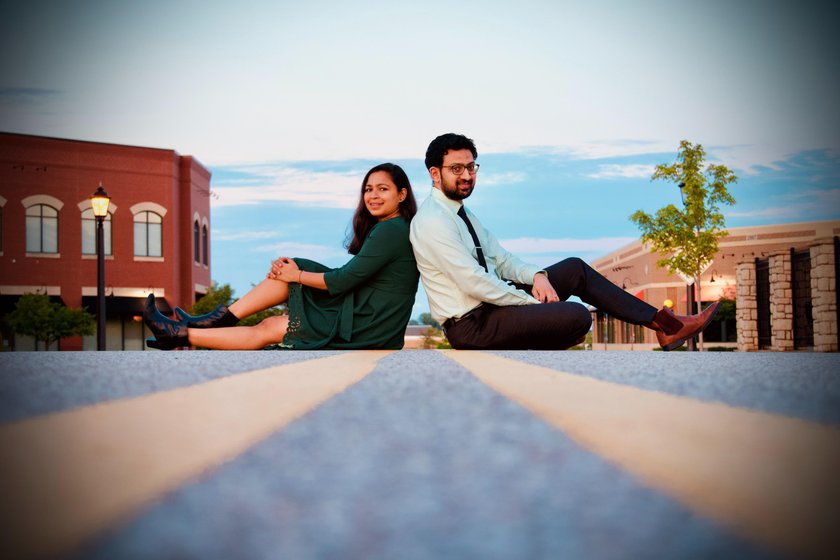 This is a very effective tool, that focuses attention on the main object. In order to give this effect, just place the object at the intersection of these lines. How does it look? For example, a row of trees covered with autumn leaves converges behind a couple of loves who walk with an umbrella in their hand.
Implied Lines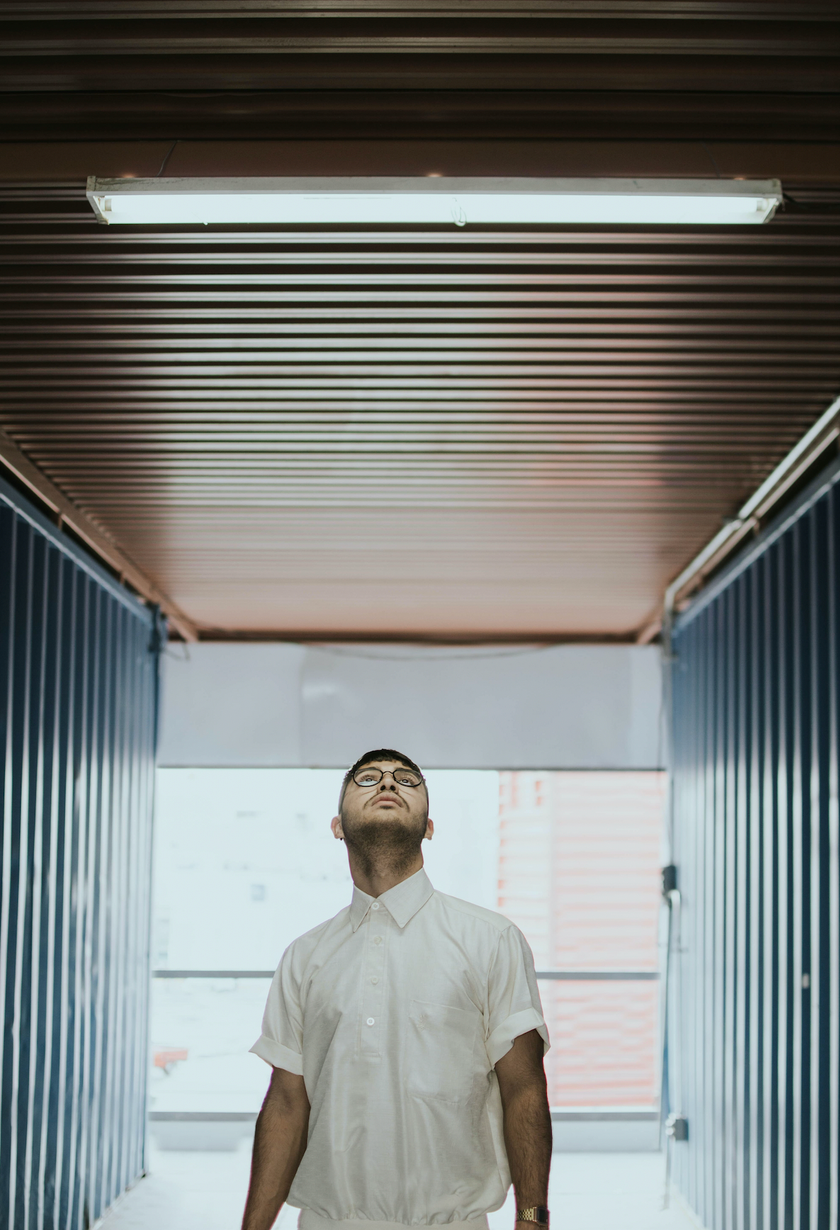 These are lines that don't physically exist, but which the viewer's eye can draw imaginatively. Suppose that in the foreground there is an elderly man sitting on a bench near the park and his eyes are directed to the skyscrapers in the background. In this case, the viewer automatically supposes where the character sees.
Leading Lines and Paths: What is the Difference Between Them?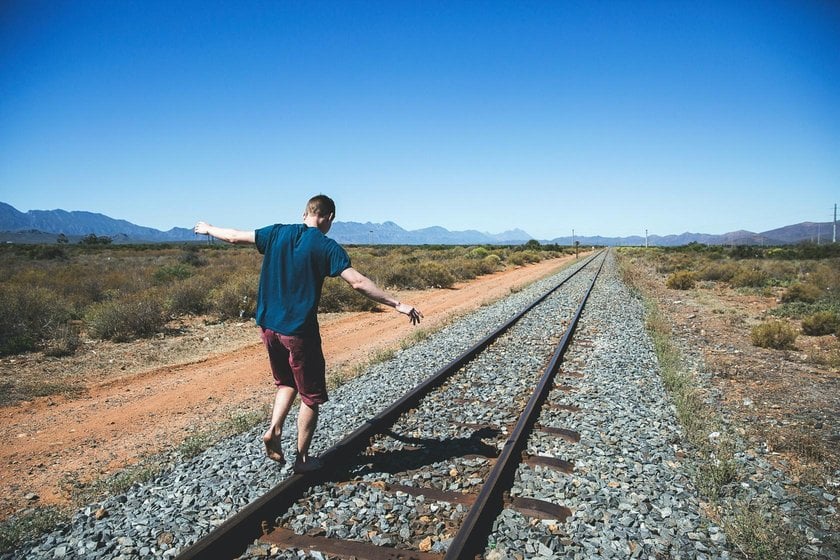 Both are compositional tools that with the help of lines attract the attention of the viewer to the content of the photo by creating a feeling of perspective in the picture. But if you only make your first steps in photography, you have to know the difference between the two of these concepts.
Everything is simple. Paths lead the glance to the horizon line. At the same time, leading lines direct it toward a certain subject. Let's consider it in the example. You see the railway track in front of you. By capturing this frame as it is, you use a path. But if you add a girl walking with a suitcase in her hand at the bottom of the frame, you'll get a photo with leading lines.
Using Leading Lines in Practice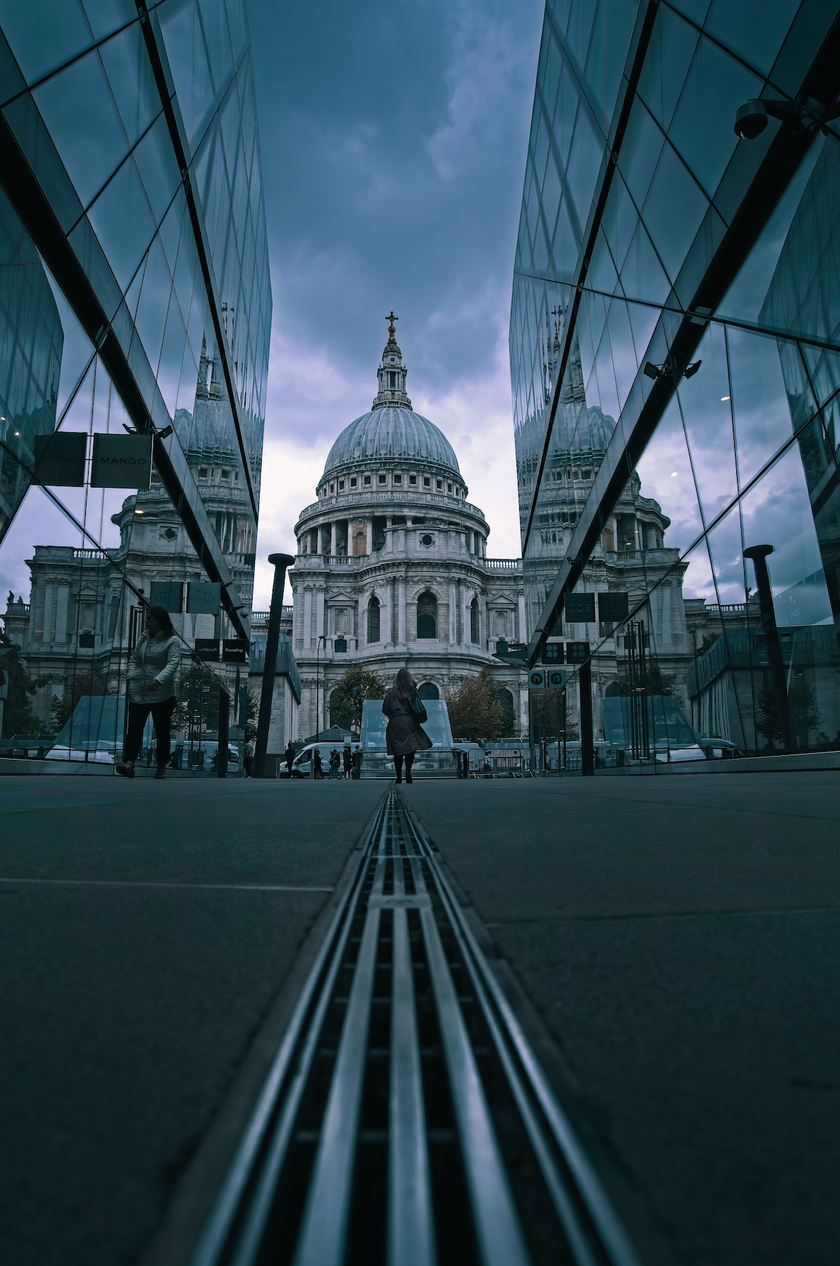 Working with leading lines is a simple and exciting process, that includes several steps. Below, we consider them in detail.
Step#1: Decide on the Main Subject of the Photography Composition
First, determine what or whom you want to see as the main object. After all, it is to him that the eye will be directed. It can be anything: twins, an old woman, a loving couple, your dog, a cup of cocoa, etc.
Step #2: Find Leading Lines
Take a look around you and find artificial and nature-made lines which you can apply in photography. As we have already noted, they are easy to find because they are everywhere. For example, if you want to make focus on a Japanese woman in beautiful kimono with a bright umbrella in her hand, sakura alley will be a nice decision.
Step #3: Position your Camera and Implement Lines in the Composition
Have you already decided on the main object of shooting and found the leading lines? Great! Now is the time to implement them in the composition. But how? Just place the camera so that the leading point to the desired object. If you see, that lines don't point in the desired direction, try to move the camera forward, backward, from one side to another. Moreover, do it along the line. When you have already posited your camera at the needed angle, start to be creative.
Tips That Will Help You to Improve the Composition in the Best Way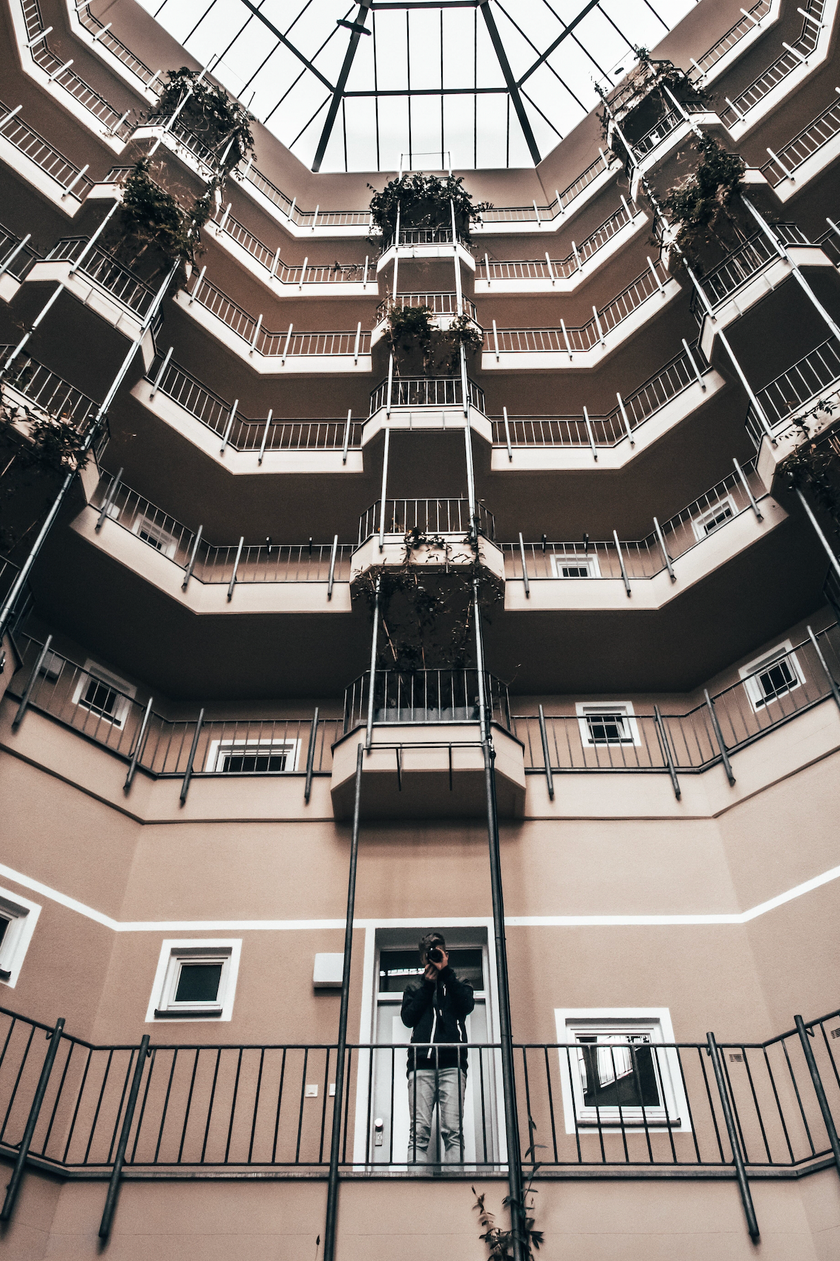 Knowing the definition of leading lines and the basics of working with them in the frame isn't enough to get stunning pictures. So, we share with you a few tips that will help you become a real guru in photography and make your object or product a "candy" in the shot.
Tip#1: See the Location and Time of the Day
Choosing leading lines, see the location and part of the day. Are you seeing skyscrapers? Use them to compose your photo. Long shadows from sunlight also serve as excellent leading lines.
Tip#2: Adjust the Photo to Lightening Conditions
After you have composed before shooting, look carefully into the lens and assess the lighting. If you notice that the photo isn't ideal, play with adjusting the aperture and shutter speed, or even create interesting shadows.
Tip#3: Use the Widest Lens
It will help you to capture more space in the frame. Thus, you can place leading lines at the bottom of the frame and allow them to continue upwards to the main object, creating the effect of distance.
Tip#4: Take Several Images
Be open to experiments with different camera angles and settings. So, take several photos to be able to choose a good picture during post-processing.
Tip#5: What About the Near-Far Technique?
This technique will help you to create an effect of depth in your landscape photography quickly and simply. All you need is to select a leading line that pays attention. It can be something bright like a high rock or colorful flowers. Then adjust a wide focal length (35 mm), and after this mount the camera on a tripod and sink it to the ground to capture your subject.
Post-Processing in Luminar Neo: Give Your Photos Amazing Finish Notes
You have already found out the lines in photography definition and learned how to effectively implement them in your compositions. Great! But you also need to edit each photography with the help of a special program to improve the photo and get a fully harmonious scenery. Luminar Neo is a nice choice for achieving this goal.
Thanks to the AI based tools you can convey the true colors, change the sky, add realistic fog or even create your own leading lines with help of the of subtle brightness adjustments.
Conclusion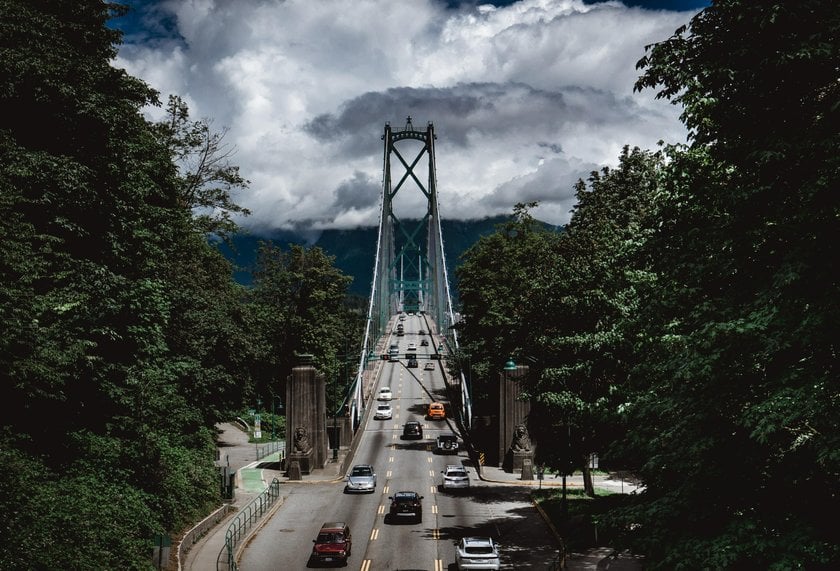 As you can see, leading lines are an effective compositional technique that can lead the viewer to the main object, tell an interesting story, as well as and set a special depth and mood to the photo. So, while on a photo hunt, look around you and find among the chaos of everyday life or natural spaces something that will help draw attention to your image.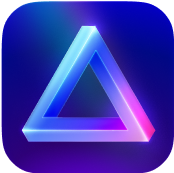 Advanced yet easy-to-use photo editor
view plans