Add more details and finishing touches to your HDR photos with these presets.
Lightroom is a versatile image-processing application that can be used on mobile and desktop devices. It is designed to provide users with a complete toolset needed for quick and seamless photo importing & exporting, sorting and storing, album-creation, slideshows and photo books, photo editing, and enhancement, as well as other photo-elated tasks.
It is only logical to point out that Lightroom is built to help users organize and process great volumes of photo files at a time.

Since the development of High Dynamic Range imaging (HDR or HDRI) technology, more and more photographers, the world over, continue to embrace the innovative approach that this picture-perfect tone mapping technique offers.
In the beginning, the method was quite difficult to learn, time-consuming, and only achievable using very expensive software applications. Nevertheless, with newer technologies being deployed, High Dynamic Range is now possible in moments and requires little or no technical knowledge whatsoever.
Some have argued about the possibility of accomplishing amazing HDR results in Lightroom. I'd be shedding more light on that shortly.
Top 9 Free Adobe Lightroom HDR Presets and Plugins
If you're an avid user of Lightroom, you may have experimented with HDR techniques to get a wider dynamic range in your pictures. But processing high dynamic range images can be time-consuming, and it's not always easy to get the results you want. That's where HDR effects and presets come in handy. These tools can help you optimize your workflow and get stunning results in just a few clicks. We've rounded up 9 of the best free HDR plugins for Lightroom that you can start using today to take your photo editing to the next level.
1. Black and White Lightroom Presets
This preset bundle of B&W HDR looks will give your images an incredible effect! It can be used for completely different photo genres, including:
portraits;
landscape or architecture pictures;
real estate images.
If you want your images to look lighter and more detailed, apply this effect with a glitch video overlay.
2. Classic Lightroom Presets
This HDR preset for Lightroom will help you improve your nature and wildlife pictures, landscape images, architectural photos, and portraits taken in natural light. This set offers effects to improve the balance of lights, black and white, and sepia filters as well as tools to create warm and soft tones.
3. Vintage Lightroom Presets
This incredible set will be a real find for photographers who have been looking for free HDR presets for Lightroom, suitable for wedding, studio, and portrait photography. Thanks to the saturation effect, your images will have an atmospheric, cinematic color.
4. Pro Nature Lightroom Presets
This preset pack is highly sought-after by nature, landscape, seascape, and editorial photographers for its striking and captivating HDR photo effects. Furthermore, they can be tailored to reflect your individual artistic style. If you want to color-grade your travel videos in a cinematic manner, consider using one of these options.
5. Real Estate Lightroom Presets
Are you looking for a great Lightroom HDR plugin for free? These HDR filters are a versatile solution to correct various exposure defects:
issues with color;
tone correction;
adding brightness and contrast;
removing digital noise.
Whether you're capturing street views or interior shots, these filters can effectively enhance the quality of your photos, even in low-light and night-time settings. By using this free Lightroom HDR plugin, you can produce stunning, high-quality images that captivate your audience.
6. Realistic Lightroom Presets
The HDR filters not only enhance the dynamic range of your images but also maintain their authentic look and essence. This comprehensive set is incredibly versatile and suitable for a broad range of photography genres, such as portrait, lifestyle, and landscape. The most remarkable feature of these best HDR plugins for Lightroom is their ability to create an impressively lifelike effect while simultaneously emphasizing every single detail in your shot. Whether you're a professional photographer or an amateur, these filters are an excellent tool for enhancing your pictures.
7. Sharp Lightroom Presets
If you want to add more appealing effects to your photos, consider using this collection of presets. Here are some of the benefits that you can expect:
use HDR effects to expand the range of colors and tones in your photos, resulting in a more vibrant and dynamic look;
even small details in your photos will appear sharp and well-defined;
these best HDR presets for Lightroom have been specially created for photos featuring scenic backgrounds like the sea, lake, or mountains, bringing out the natural beauty of these environments.
As you can see, these styles are excellent for making your images really stunning.
8. Strong Lightroom Presets
Are you looking for a way to achieve a pro effect in your RAW and JPEG portraits while also preserving skin tone and texture? Look no further than this Lightroom preset! With it, you can enhance the contrasts and facial features, while also maintaining the natural look and feel of skin. This style is particularly well-suited for photos with bokeh light overlays, creating a beautiful and striking visual effect. Whether you're a professional photographer or an amateur, these HDR presets for Lightroom are fantastic instruments to add to your editing toolkit.
9. Vibrant Colors Lightroom Presets
Transform your photos into stunning works of art with this exceptional bundle! With its attention-grabbing effect, your pictures will come to life like never before. This powerful plugin is perfect for enhancing the colors and vibrancy of your images, giving them a dramatic and eye-catching look that will leave viewers in awe. Just be sure to use it wisely - while it can work wonders on dull photos, it's best to avoid overdoing it on bright ones. So what are you waiting for? Take your pictures to the next level with this one of the best Lightroom plugins for photographers!
Lightroom Presets Overview
With the recent introduction of the Creative Cloud, Lightroom CC continues to be a robust, ultra-modern, and relatively inexpensive photography app. The app's generosity towards third-party software is also noteworthy.
The beauty of using Lightroom for your HDR workflow is that the app makes it a lot easier for you to process, edit and store photos from a central location, comparing to alternatives like Darkroom. Getting the best out of LR is often determined by how well you can 'maneuver' around its editing environment. A little help from third-party plugins and presets could revolutionize your HDR photo experience in an extraordinary way.
Download HDR Lightroom Presets and make professional color correction in 2 clicks.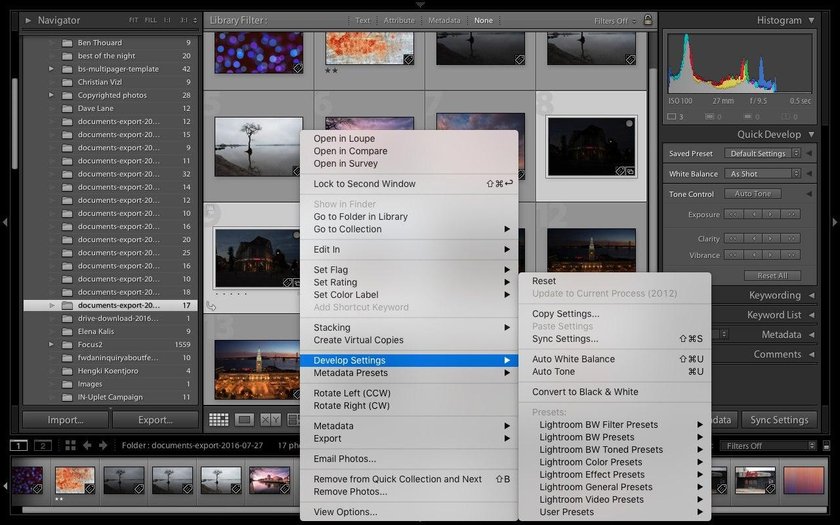 Get the most from Presets
Deploying the unlimited possibilities of third-party presets to your workflow can indeed contribute a unique flavor to your dynamic-range experience.
It is important to state here that there are well over a thousand and one techniques to take HDR photos as there are photographers. It all depends on your needs, and whether or not you've got the right tools (knowledge, skill, and experience) to meet those needs.
If you're a newbie in the HDR community, checking out Lightroom, particularly the newer version (now not Lightroom 4, but LR 6), may be an inspiring way to launch out into the 'deep' – Lightroom HDR tools might just be perfect for your needs. However, if your HDR requirements are more vast and complex than regular, it is strongly recommended that you switch to a more powerful tool like HDR Efex Pro 2 Lightroom plugin.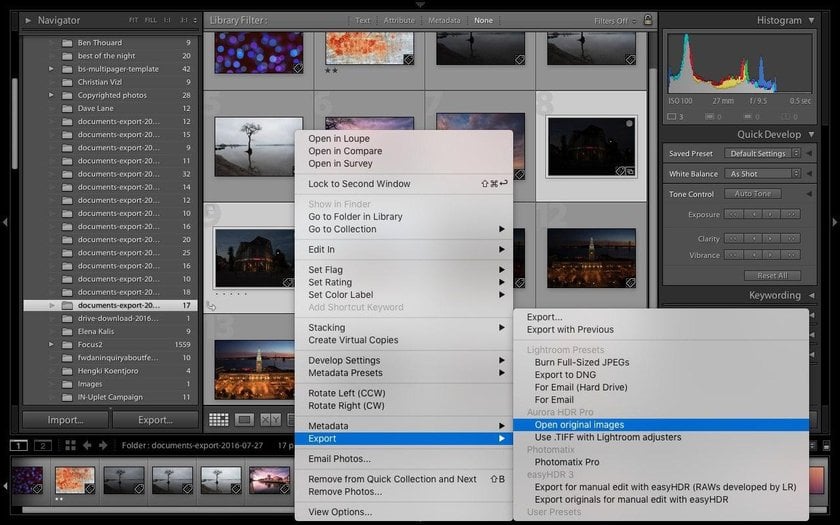 FAQ
Check here for answers to the most popular questions.
What is an HDR Preset in Lightroom?
An HDR preset in Lightroom is a pre-configured set of adjustments that can be applied to photos in order to create a High Dynamic Range effect.
Are There Any Free Lightroom HDR Presets or Plugins Available?
Yes, you can find many plugins and HDR Lightroom presets free to download from various websites and online marketplaces.
Can Lightroom HDR presets and plugins be used on mobile devices?
Yes, Lightroom presets and plugins can be used on mobile devices as well. Adobe Lightroom is available as a mobile app for both iOS and Android devices, and it supports the use of presets and plugins just like the desktop version.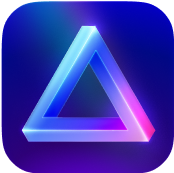 Advanced yet easy-to-use photo editor
view plans