Need to get your photos all polished up with an online photo editor? Want to do it without breaking the bank? We've got the best free photo editing apps for Mac users.
You want your photos to look their best. And ideally, you want to make that happen without spending a lot of time learning a new program or dropping a lot of money on softwait out risk-free.re. We get it. Mac image editing is very simple if you choose the right software.

To help you out, we've put together this list of the best free photo editing software for Mac. Take a look and get those JPEGs and RAW files queued up. If you need to edit photos on your Mac, you can learn more about the best Mac photo editors recommended in the post. Whether you need free, online versions or professional photo editors, you can easily get the one you want from the following material
(Don't worry, PC devotees — we won't leave you high and dry when it comes to the best free image editors. Many of these will work for Windows, too. We'll let you know which platforms each app or program is compatible with in the "Where you can use it" section.)
The Best Free Photo Editing Software for Mac
Some of the winners on our list are available as desktop apps, while others are strictly available as online photo editors. Some are free trials of paid programs, and others are genuine, no-strings-attached free photo editors. So let's take a look right now at free photo editing software for Mac like Photoshop.
Choose any of the options on this list and you'll have yourself one of the best photo editors for your next project.
Where you can use it: Mac and Windows
Why we love it: Luminar Neo is a creative Windows and Mac photo editor based on Artificial Intelligence. It has 60-plus tools and presets for maximum results with minimum time and tinkering. This photo editing software comes with all the photo editing for Mac features standard in any software, such as color correction, light and contrast adjustments, black&white converter, vignette, noise reduction, and many more. Luminar Neo also provides more complex tools, including layer functionality, transforming and cloning, and a collection of versatile AI enhancers.
AI tools in Luminar Neo deserve special mention. They include AI Sky for simple sky replacement, Two-Click Background Removal for instant portrait enhancement, and the innovative Generase feature, which smartly identifies and erases unwanted objects from photos effortlessly.
Photo processing is straightforward and enjoyable, even if you're a beginner, thanks to the award-winning intuitive interface and implementation of AI features.
Luminar Neo is the only photo editing software with a minimal learning curve. To visibly improve the image, you only need to perform two steps:
Go to the Edit tab, click the Enhance AI tool, and move the Accent AI slider. It automatically analyzes your image and improves all basic adjustments, like color, details, lights and shadows, and contrast.
Get to the Presets tab and give AI a few seconds to offer you the most suitable Presets for your photo. Adjust the intensity of the applied Preset, and your image is good to go!
What could be improved: Mobile users might consider a mobile-specific app for an on-the-go photo editor since Luminar Neo is desktop-only. Also, it doesn't quite qualify as a Mac freeware photo editor, but you have a trial period to try it out risk-free.
Download Luminar Neo and Get a 7-day Free Trial
I'm in!
Where you can use it: Mac
Why we love it: We thought we'd start with the OG of Mac photo editors. Photos made its first appearance in 2015, on OS X Yosemite 10.10.3. Since then, it's cemented its reputation as the best free photo editor for Mac. This is a great option if you need basic editing. The tools are intuitive and simple to navigate, and the integration with iCloud Photo Library is seamless. Plus, as a built-in Mac app, it's genuinely, totally сomplimentary — which is why we're more than happy to name it the best photo editing software for Mac free. Learn more about what this simple photo editor for Mac can do for you.
What could be improved: If we have a complaint about Apple's photo editing software, namely Apple Photos, it's that the photo editing options are relatively limited. Only the simplest image manipulation is available here. The app works well as a basic photo editor, but for more complex creative work, you'll want to look into some other options.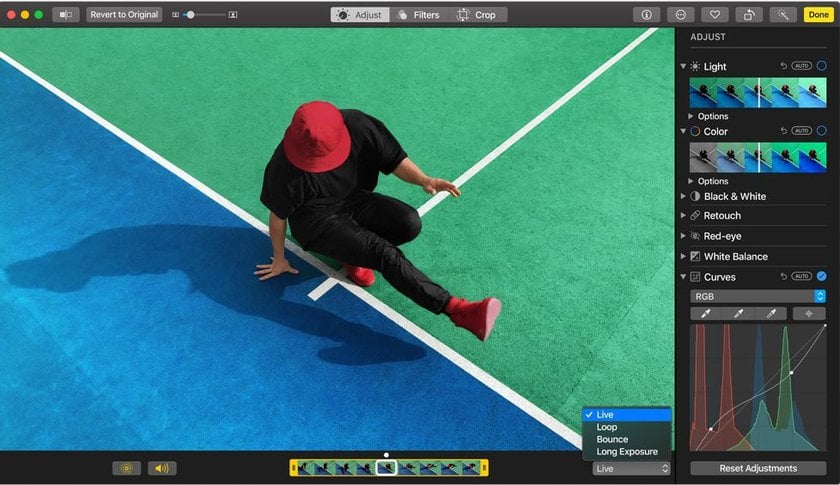 Where you can use it: Mac and Windows
Why we love it: While not truly a free photo editor for Mac or Windows, Photoshop Elements does have a free trial, and it's far and away among the best photo editing software for Mac and Windows. The suite of automated editing tools like — including for exposure, color balance, and reducing the effects of camera shake — make short work of the most common photo issues. This is a great solution if you need photo editing for Macbook Pro. This program allows you to move well beyond basic image editing into more creative work, so it comes as no surprise that Photoshop Elements is close to the top of our list of the best photo editing apps for Mac free.
What could be improved: Elements is not as powerful as the full version of Adobe Photoshop (which, of course, is exactly the point). At about $100 for the 2021 version, it's also among the priciest options on our list of Mac photo editors.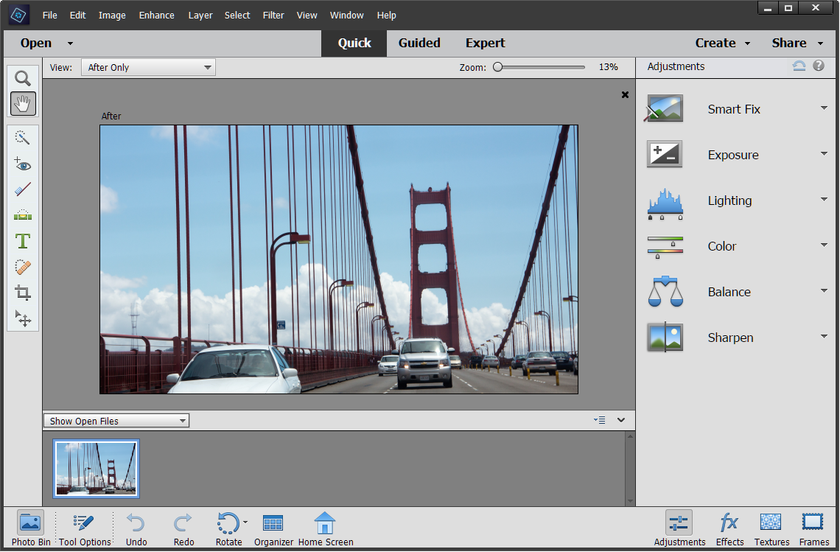 Where you can use it: Mac, Windows, and Linux
Why we love it: While many free online photo editors are streamlined and fairly basic, darktable is free photo editing software that can hold its own against professional tools. If you need a free photo editor download for Mac, consider darktable. Its cataloging and photo organization features are comparable to Lightroom (which is a major compliment). It works with JPEGs as well as RAW files, and the perspective distortion and lens correction features are impressive. darktable also offers non-destructive editing, which is a huge plus in photo editor on Macbook Pro.
What could be improved: The interface isn't quite as polished as it could be, so it's not as easy to pick up as some of our other contenders for the title of best free image editor. But considering it's free Photoshop app for Mac, that's about all we can complain about.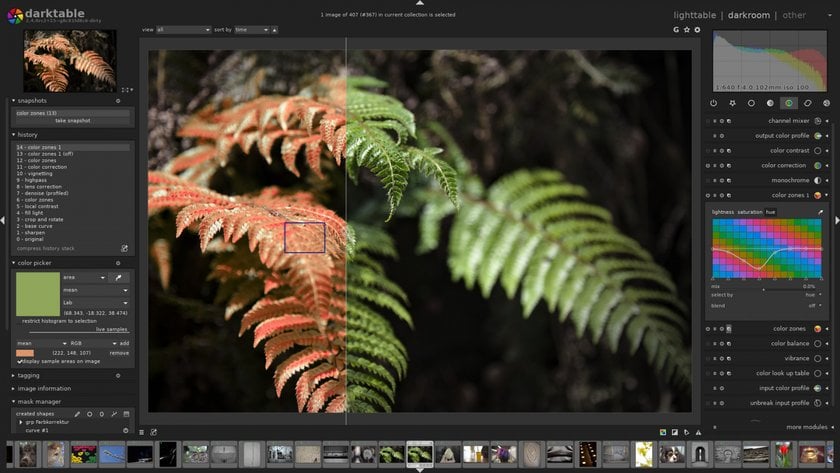 Where you can use it: Mac
Why we love it: Pixelmator shows up in just about every conversation about the best free image editing software for Mac. This software is powerful and versatile, with layer-based functionality that empowers users to create graphics as well as edit photos. With the latest version, Pixelmator Pro 1.4 Hummingbird, you'll get access to a rich array of features and tools. Our favorites include machine-learning-enabled color matching, a sleek new Free Transform tool, and new templates sized for iPhone, Mac, and Apple Watch. As a true free Mac photo editing software (i.e. , one built from the ground up for macOS), Pixelmator is right up there with the best of them.
What could be improved: It's only the trial that's free — you'll need to purchase the full version of Pixelmator to use it beyond the first 30 days. The effects and filters are impressive but not as intuitive as some other options, so there's a bit of a learning curve for those who are new to the free photo editing app for Mac.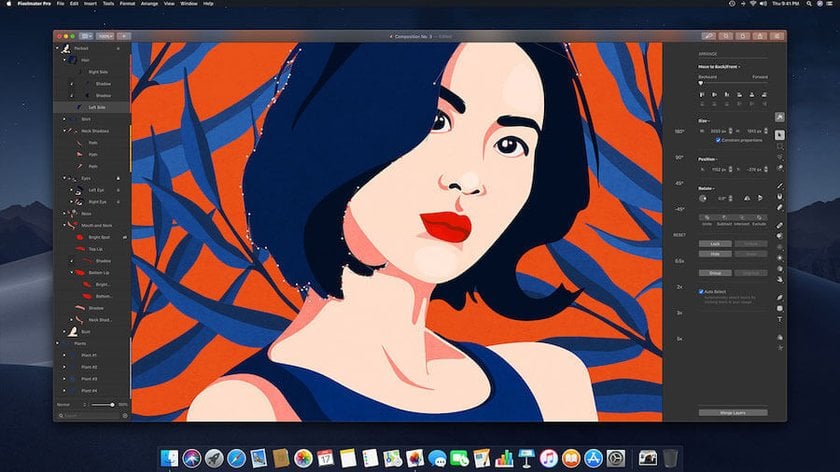 Where you can use it: Browsers for Mac, Windows, Linux
Why we love it: GIMP — short for GNU Image Manipulation Program — has long been a contender for the best free image editor. In fact, it's been consistently ranked the best free photo editor for Mac, or close to it, since not long after its debut in 1996(!). Originally developed for Linux, this open-source online image editor provides a rich array of tools, with capabilities for everything from image retouching to image format conversion to drawing and graphics creation. The interface echoes Photoshop in many ways, so if you're used to Adobe software, you'll find it easy to switch to GIMP. This is a great free alternative to Adobe software.
What could be improved: Because of the open-source, volunteer-run nature of the program, there are occasional bugs that you wouldn't see in professionally developed software. But that's not nearly enough to knock it off our list of the best free photo editing software for Mac. Nevertheless, you should try this free Photoshop for Mac.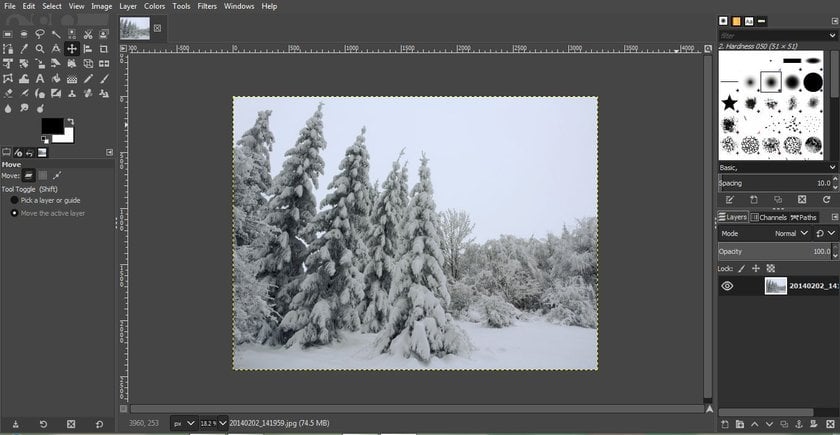 Where you can use it: Mac, Windows, Linux
Why we love it: Fotor is designed to be a straightforward, easy-to-use photo editing platform with one-touch results. At that, it succeeds brilliantly. The filters in this free image editor for Mac are designed to punch up your photos with a single click and yield impressive results. What really secures Fotor's place on our list of the best photo editing software for Mac is batch processing. Use it to apply the same filter to a big group of photos — maybe those beach shots that all came out so darn overexposed — and do all the color correcting you need in one fell swoop. (Techradar has all the nitty-gritty details on Fotor in their review.)
What could be improved: There's a downside to Fotor being as sleek and intuitive as it is, and that's a lack of high-end features. If you need to do highly detailed retouching with a clone brush, for example, you'll need to look to another Mac freeware image editor. We're also not crazy about the ads in this free photo editor, but you can pay for the Pro version for a cleaner experience.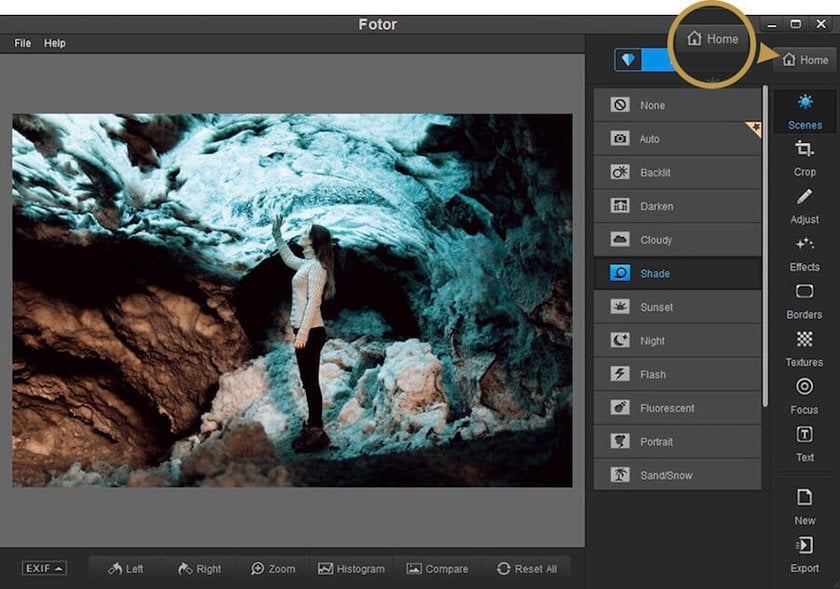 Where you can use it: Mac
Why we love it: Now on version 4.0, Picktorial is free photo editing software with a suite of impressive graphic features. The built-in photo organization tool is a nice touch, and the filters and effects hold their own against more expensive photo editing on Mac. Picktorial can even be used as an extension to Apple Photos, so you can use it to complement one of our other picks. Here you can quickly and easily organize your photos.
What could be improved: To really get the most out of this MacBook photo editor, you'll need to shell out for the Pro version (currently $9.99/month or a one-time fee of $69.99). And although this is a ranking of the best free photo editing software for Mac, we do hate to leave our Windows brethren behind. We have to dock some points for the lack of cross-platform compatibility. Of course, you can avoid paying extra and use the regular version of this Mac free image editor.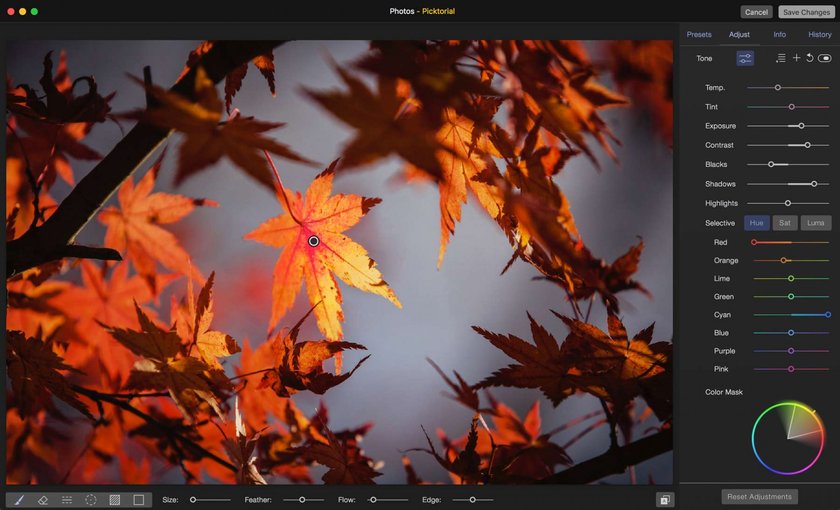 Where you can use it: Mac, Windows, iPad
Why we love it: Affinity is jam-packed with professional-grade features: focus merge, photo stitching, PSD file format import and export, masks, filters, non-destructive editing — the whole kit and kaboodle. (And, although not every photographer will have a use for it, we have to mention that the Affinity brush engine is stunning.) Admittedly, the "free" part of this "free photo editor" is only a trial. But try it out, and you might find it hard to let go. It can still be considered the best photo editor for MacBook Pro and other Apple devices. Affinity Photo is a powerful graphics package for professionals. It works with RAW files and supports all common color spaces - RGB, CMYK, LAB, and Grayscale. It uses exclusive macOS technologies such as OpenGL, Grand Central Dispatch, Core Graphics, and more, and its speed is respectable.
What could be improved: We'll be honest: The learning curve is pretty steep here. As a Mac photo editor, Affinity Photo is not for the easily intimidated. If you're willing to put in the time to get comfortable with the less-than-intuitive interface the rewards can be great.

Why we love it: One of the good options if you are looking for a basic photo editor on MacBook Air. Google Photos is a straightforward but efficient online photo editor. The cloud-based photo management system is a huge plus, as is the 15 GB of free cloud storage. We're also impressed by the limited but still useful filters and basic editing tools.
What could be improved: For an online image editor, it's a shame that the size limit on images is relatively small (only 16 MP). And it would be nice to have a desktop version instead of being restricted to the browser. Nonetheless, Google Photos still ranks among the best free photo editors out there. Be sure to try it if you're looking in search of uncomplicated free photo editing for a MacBook.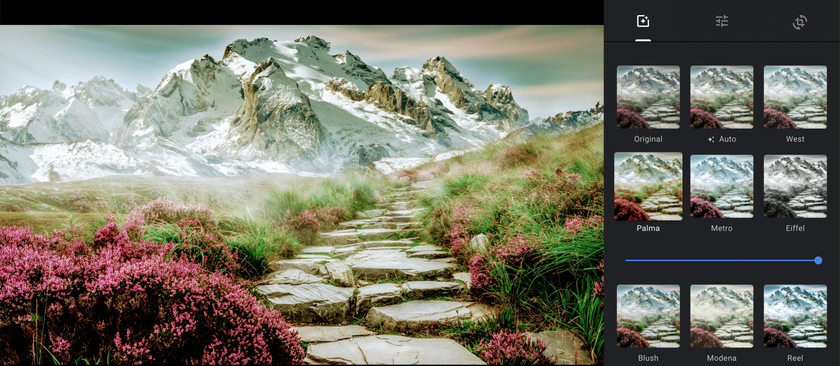 Where you can use it: Browsers on Mac and Windows, and as an app for Android and iOS
Why we love it: This easy-breezy little online photo editor is surprisingly powerful, considering it's about as beginner-friendly as they come. The slider-based adjustments and filters in this simple Mac photo editor make it easy to tinker with your photos and get the right look without much technical know-how. Pixlr X is somewhat unique among online image editors in that it doesn't use Flash, which is both a good thing (in terms of security) and a not-so-good thing (in terms of the more limited functionality). We could even say it's free Photoshop on Mac.
What could be improved: Expect a pretty significant amount of downsizing when you save your file with this online photo editor. You shouldn't have any problems if you just plan to share your images on social media, but you won't want to rely on this free photo editor for full-size prints.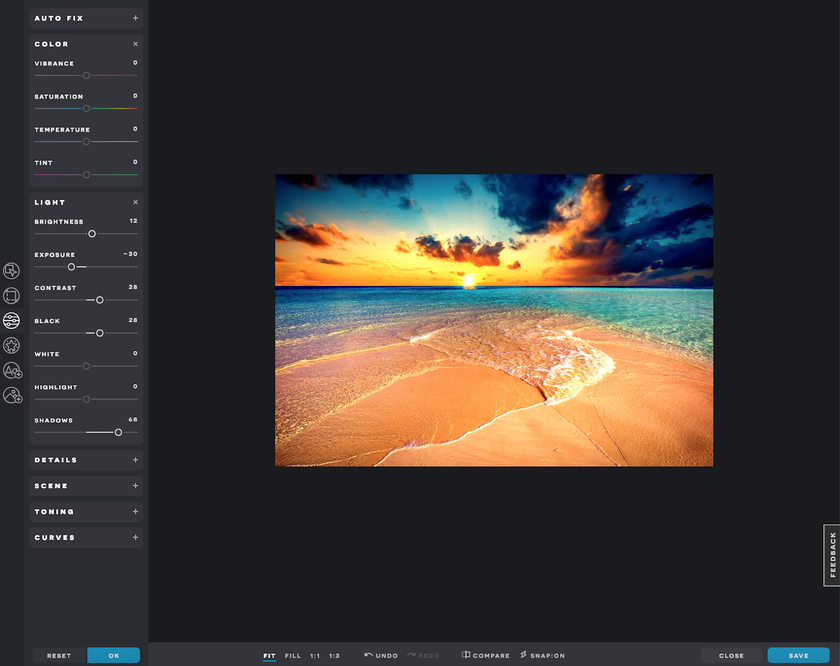 What's the Best Photo Editor for Mac?
To find the best free photo editor app for Mac, you'll need to consider a few things:
What do you need to do with your macOS photo editor — simple image retouching or an intensive creative overhaul?
How much are you willing to spend on a picture editor for Macs? Does it need to be a truly free photo editor app for Mac, or are you willing to put some money down if you're happy with the free trial?
What's your skill level when working with photo editing for iMac? Do you need something simple and streamlined, or are you an image tech whiz?
Once you've got a handle on these three key questions, you'll be well-equipped to find the best free photo editing app for Mac.
We hope our list has helped you select the best free image editor for your next project. If you want to learn more about Skylum software, we invite you to find out whether Luminar Neo is the picture editor for you.
No matter which online image editor or Mac photo editing software you choose, we wish you the best in your photography ventures and photo enhancement. May you never need to fix it in post. Choose the best software from the list above with your needs in mind.
FAQ
1. What key features define the best macOS photo editor available for free?
To identify the best free macOS photo editor, search for comprehensive features like advanced layer functionality, brush tools, non-destructive editing, and compatibility with various file formats, especially RAW. The software should also offer an intuitive user interface, making it accessible to users of all skill levels.
2. Does macOS come with its own built-in photo editing software?
macOS includes the Photos app, which has an integrated photo editor. This built-in macOS photo editor offers essential tools for photo enhancements, such as color tuning, cropping, and applying filters, suitable for quick edits and convenient for users not requiring advanced features.
3. For beginners, which macOS photo editor offers an easy learning curve with robust features?
Beginners in the realm of photo editing on macOS should look for software that balances a user-friendly experience with a suite of robust editing tools. Luminar Neo is a good example, offering a straightforward interface and a wealth of tutorials, plus a free trial to get you started without any upfront costs.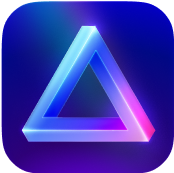 Advanced yet easy-to-use photo editor
view plans