Astrophotography is becoming more known not only to amateur astronomers but also to people who just want to take great photos of the night sky.
LEARN WHAT'S NEXT!
And never miss the most exciting updates from Skylum.
Congrats, you're in!
Don't forget to check your inbox from time to time.
Sorry!
Looks like you're subscribed already
Error! This is sad. Looks like you've earlier unsubscribed from Skylum emails. Please resubscribe here.
Even if you love to simply observe the night sky or stargazing, eventually, you would love to capture what you see and start getting into astrophotography.

Astrotourists travel from all over the world to witness the beauty of the night sky in different places. If you're up for an adventure and would like to take memories of upcoming stargazing events, then here is the list of 10 places that you should put in your list for astrophotography locations.

1. Death Valley National Park, California
This national park is also named as the largest Dark Sky National Park in the US. This place also has one of the darkest skies in the country. It's best to visit this place every spring and winter since the park's rangers would hold stargazing events.
The Death Valley National Park is located in the borders of California and Nevada. If you're only after the stars, check when there is a new moon. It's when the sky will be in its darkest and when the stars will shine so bright.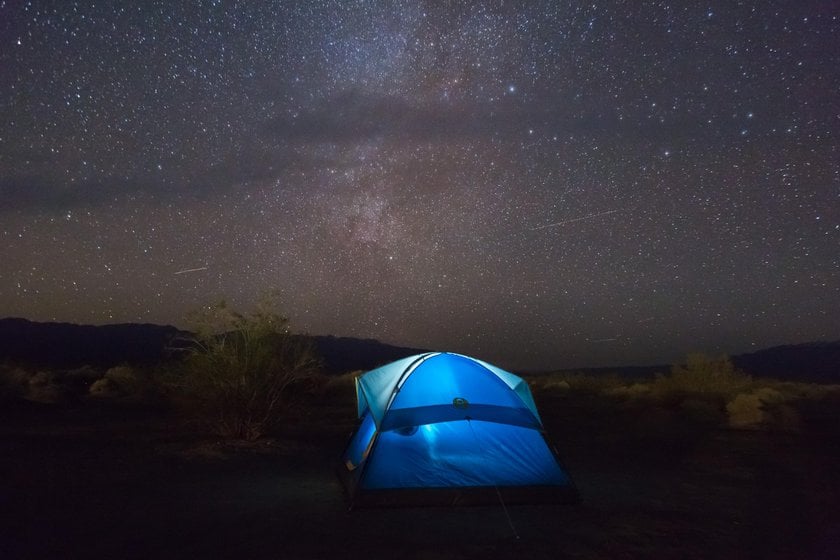 2. Kerry Dark Sky Reserve, Ireland
Also awarded the Gold Tier award along with Death Valley National Park by the IDA, the Kerry Dark Sky Reserve covers 700 square kilometers of land. In fact, it spreads out to nine regions. It's the only Gold Tier reserve in the northern hemisphere and the only reserve that is residential.
When visiting this reserve, you can hire astronomers to serve as your stargazing and tourist guide. Aside from that, you can also pre-book activities that also let you practice your astrophotography skills.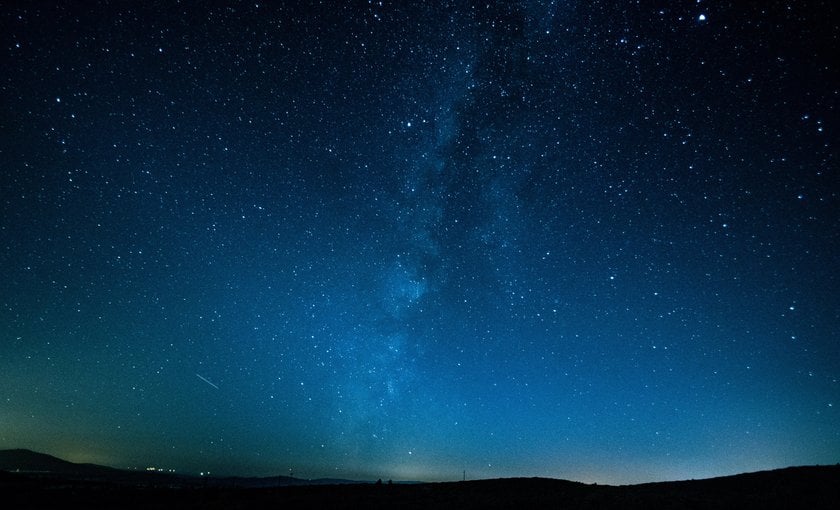 3. Arches National Park, Utah
Arches National Park got its name because there are around 2,000 natural sand arches found within the area. One of the well-known arches found in this place is the Delicate Arch, which is a favorite subject of astrophotographers.
When the skies are clear, you can stargaze pretty much everywhere in this park. But there are specific places in it that are farther from light pollution. The Windows, Balanced Rock Picnic Area, and the Panorama Point are the places where stargazers go in this place for an outstanding view. Those are definitely good places to take your photos.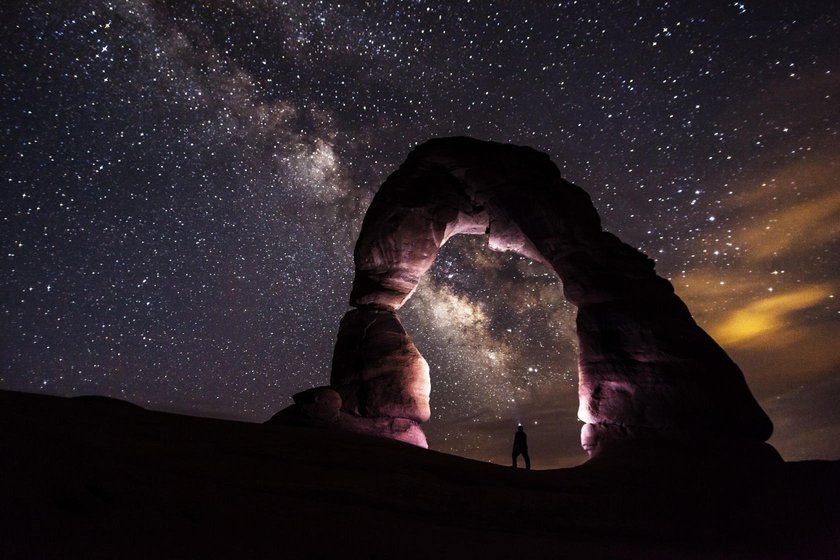 4. Pic du Midi, France
This is a mountain in France that's famous because of its observatory. If you plan on taking good photos of the planets using a good quality of telescope, you might as well just come here. The Pic du Midi Observatory was built in the 1870s and houses powerful telescopes.

In 2009, this became the sixth Dark Sky Reserve in the world and the first in Europe. What's fun about visiting this place is that you not only get to take great photos. You can also enjoy the luxury of staying in the observatory for one night and even have a fancy dinner.
5. Denali National Park, Alaska
The Denali National Park is 6 million acres big. Majority of it is the wilderness of Alaska. The wilderness is always a good place for you to take astrophotos because these are the places that are usually away from light polluted areas.
Aside from the starry night, you can also capture the beauty of the Northern Lights here. There are only a few states in the US that you can visit and see this phenomenon, but Alaska is just really one of the best places.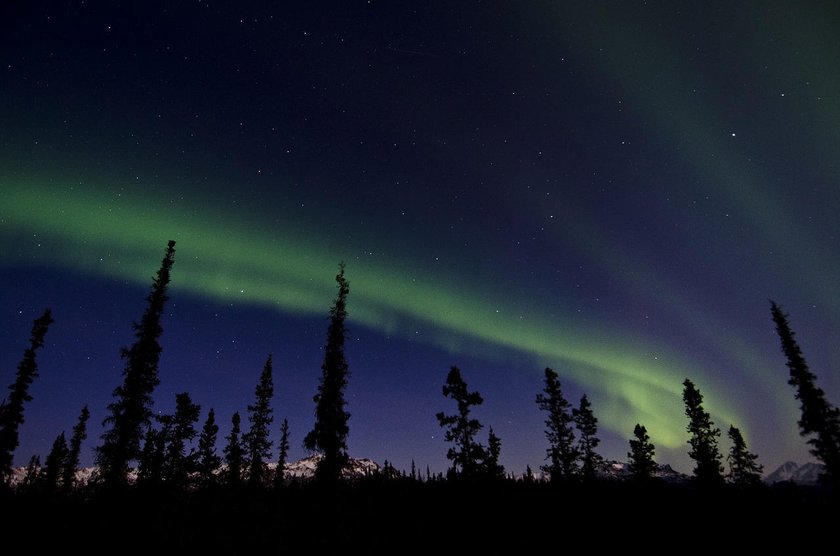 6. Headlands International Dark Sky Park, Michigan
Michigan is one of the states where you could spot the Northern Lights. Going to Headlands International Dark Sky Reserve is definitely a must for this. The dark skies of Headlands will make the stars pop out and so a lot of stargazers would come here.
It was in 2011 when this 600 acres of land became one of the International Dark Sky Parks named by the IDA. You can take your photos along the lakeshore that promises you a good spot to do so.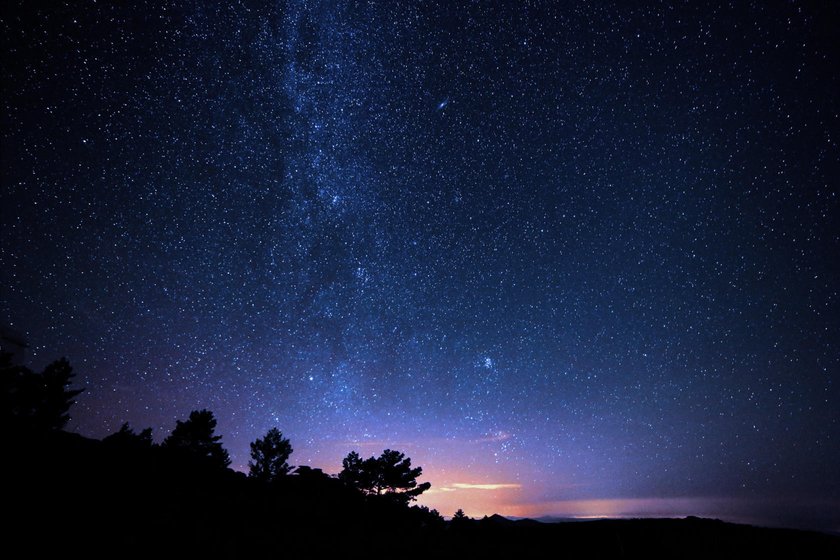 7. Galloway Forest Park, Scotland
This place is known to have one of the darkest skies in Scotland and so it became one of the Dark Sky Parks in the world. The Galloway Forest Park is perfect to take photos of different constellations like the Big Dipper which is what's clearly seen in the northern hemisphere.
In this park, you get the chance to see about 7,000 stars and the Milky Way. This is one of the best places to stargaze and where a lot of astrophotographers go to. Definitely, this should be part of your astronomical adventure. This is also a good place to see the Northern Lights.
8. Grand Canyon National Park, Arizona
This place isn't only popular because of the Grand Canyon alone. Many astrotourists flock this place because of the night sky it has to offer. A lot of stargazers and amateur astronomers would actually go here and attend an annual Star Party.
The Grand Canyon National Park is a good place for you to take your photos if you're aiming to get rock formation or mountains as your subjects. As of the moment, this national park is working on getting its IDA-approved Dark Sky status since it's really taking the effort to reduce light pollution in the area.
9. Maasai Mara National Reserve, Kenya
If the night sky and the safari is your thing, then this is the place to go. If you're planning to go to this place, your itinerary will be definitely full and fun. Camps are situated within the area and they can serve as a good spot for you to take your photos.
Different constellations can be seen on the night sky it offers. If you're lucky, you can even include the silhouettes of different animals you encounter here.
10. Brecon Beacon National Park, Wales in the UK
This is one of the three national parks in Wales and has one of the darkest skies in Europe. The people from this place are all making a conscious effort to lessen light pollution in the area. It all paid off when it became the fifth Dark Sky Park and it's still paying off because it does seem to have the clearest skies.
Aside from taking your photos, this park has a lot of activities available. Every now and then, stargazing events are also held here. The mountains here would definitely make a great addition to your photos.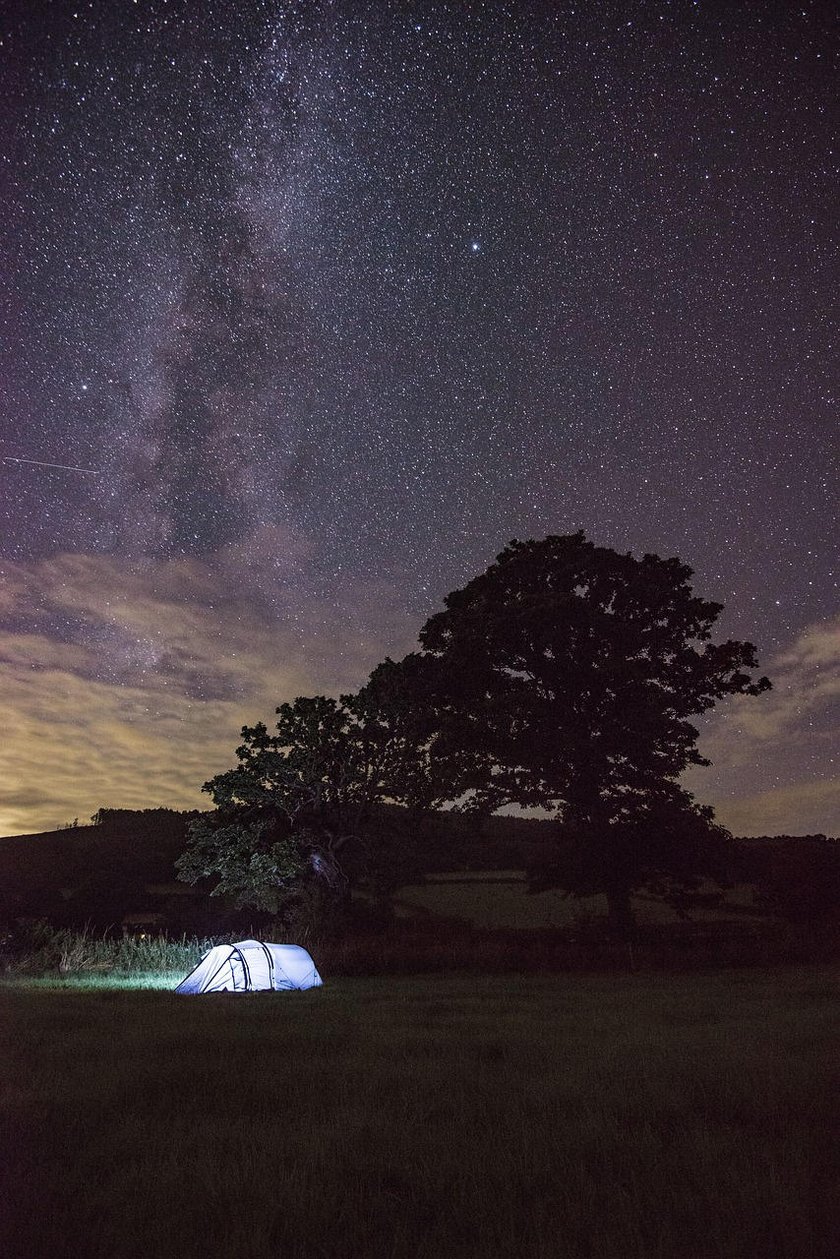 The Takeaway
Wherever you choose to go to take photos of astronomical objects, bear in mind that patience is something you should always bring with you. It's not easy to take that great shot but you shouldn't be stressed about it.
Another thing you may want to consider is to bring a flashlight or headlamp with you since you'll be using your equipment in the dark. A great astrophoto is something to live for but don't forget to always have fun when you're out there!
Skylum's Luminar
And if you want to make sure that your astrophotos come out as stunning as they can be, better make sure you have the best editing tools. Skylum's Luminar, which is now available, is a sophisticated photo editor that brings out the beauty of every image you take. Its innovation comes with three artificial intelligence features:
Sky Enhancer – It automatically enhances images of the sky, bringing out its realistic colors in an instant.

Accent AI – This analyzes your photos and makes automatic adjustments. You get perfect shots of your astrophotos.
Sun Rays – Using this feature allows you to add natural-looking sun rays your images within a few seconds. You can customize the look of your photos.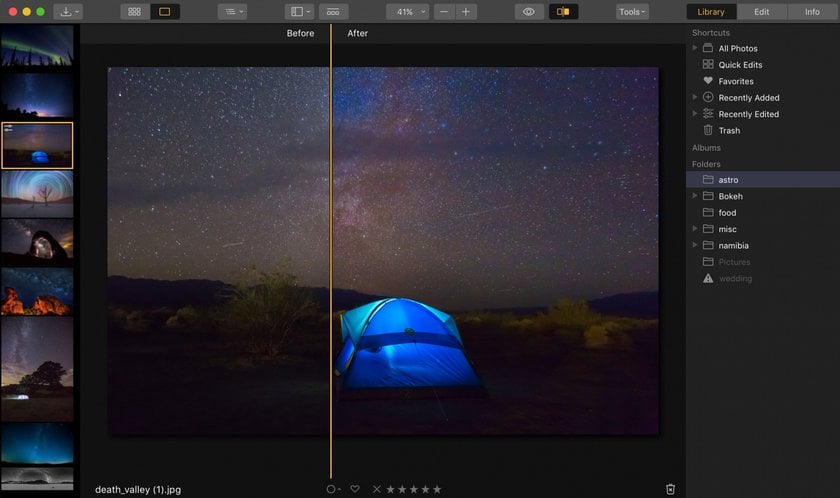 But wait, there is more. Luminar has Libraries, a feature that makes it convenient to organize your photos. It also has Workspaces that lets you access different categories of powerful tools, allowing you to choose what works best for your photo style. These include Professional, Portrait, Quick and Awesome, Street, and Aerial Photography.
If you're an astrophotography enthusiast, Skylum's Luminar is something you'd like to have.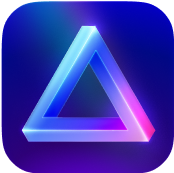 Advanced yet easy-to-use photo editor
view plans