Entrepreneurs, designers, and everyday users will need tools for creating eye-catching ads, processing photos, and developing aesthetic social media profiles. Choose the best photo editor for Chromebook to help equip your device with free options for the creative process!
According to Statista, one-third (about 35%) of the world's users are fans of Adobe Photoshop, and its first release was back in 1990. Over 33 years, there have been many new and free options that can be a great alternative to this product.

In this article, we will look at 10 popular and feature-rich Chromebook photo editors suitable for advanced and inexperienced users. You can decide on your favorite and learn about such apps' advantages and disadvantages.
Pixlr

The program is designed for professional and amateur processing in online mode. It supports common image formats for Chromebook, such as JPG, PNG, GIF, and PSD. The free features are simple color adjustments, connection to the user's webcam, zooming, cropping images, etc.
Pros
A simple and clear set of tools.

Wide color palette.

Many built-in options, effects, and filters.
Cons
The size is large enough – 150 MB.

Many useful features are available in the Pro-version.

There are difficulties with opening PSD files.
Polarr

The app offers an impressive suite of tools and the ability to create your own filters. It has a customizable interface that allows users to control their tabs, functions, and editing tools. According to the developers, the photo editor for Chromebook is based on artificial intelligence technology, but you can't test this in the free version. It has many presets for photo editing and offers automatic image enhancement.
Pros
Available offline and without registration.

Contains instructions and tips for use.

Offers a package of interesting effects for creativity.
Cons
Advanced features are only available with a paid subscription.

Only skin processing tools are available instead of AI facial detection.

Does not support raw image files.
GIMP
This photo editing software for Chromebook is often called a lighter counterpart to Adobe Photoshop because it supports all the advanced features of the editor and can process Photoshop files in PSD format. Using the GIMP platform, you can transform images quickly and efficiently. It is available on Windows, macOS, and, of course, on Linux on Chrome OS. The online editor's tools include shift, layers, lasso, cell conversion, and more.
Pros
Completely free.

Detailed instructions on how to use it are available on the website.

Simple and easy to use for beginners and experts.
Cons
Ads often overlap the app interface.

Long loading times for tools and changes made.

Offers far fewer features than Photoshop CC.
Photopea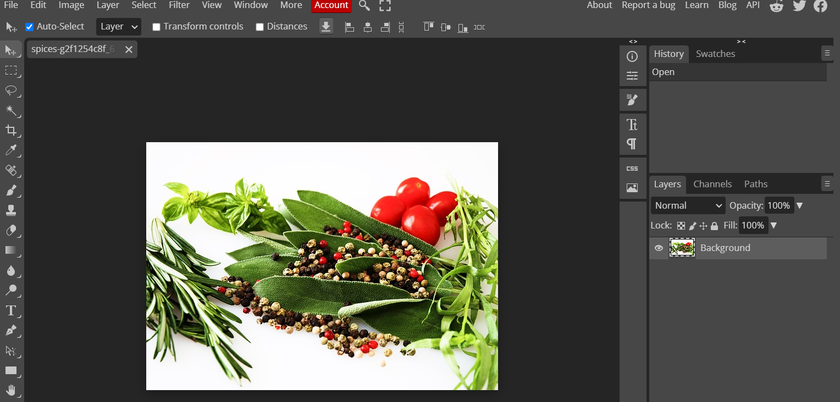 The platform has many similarities to Adobe Photoshop and many tools for processing pictures you can get lost in. Free photo editing software for Chromebook contains customizable brushes, cloning functions, vector shapes, various filters, and layer styles. You can save the finished images and show them in PSD format.
Pros
Completely free thanks to built-in advertising.

Work with high-quality photos, such as XCF, RAW and, SKETCH, PSD.

Available for all web browsers and mobile devices.
Cons
The ad units are large.

Difficult for beginners to use.

High-resolution files take a long time to download.
Canva

The best free photo editor for Chromebook suits the average and advanced user. The platform lets you quickly design a post, Instagram story, banners, videos, certificates, business cards, or presentations. The editor can change template elements, and design size, adjust filters, add clutter, invert the photo, and other features.
Pros
Over 1,000+ templates for presentations, videos, animated social media posts, etc.

Over 90 million images and graphic elements for marketing.

Lists of designs with exact dimensions for a specific type of visual material.
Cons
The search for free and interesting templates takes a lot of time.

There are background ads.

Much more features and templates with a premium subscription than with the free version.
Adobe Lightroom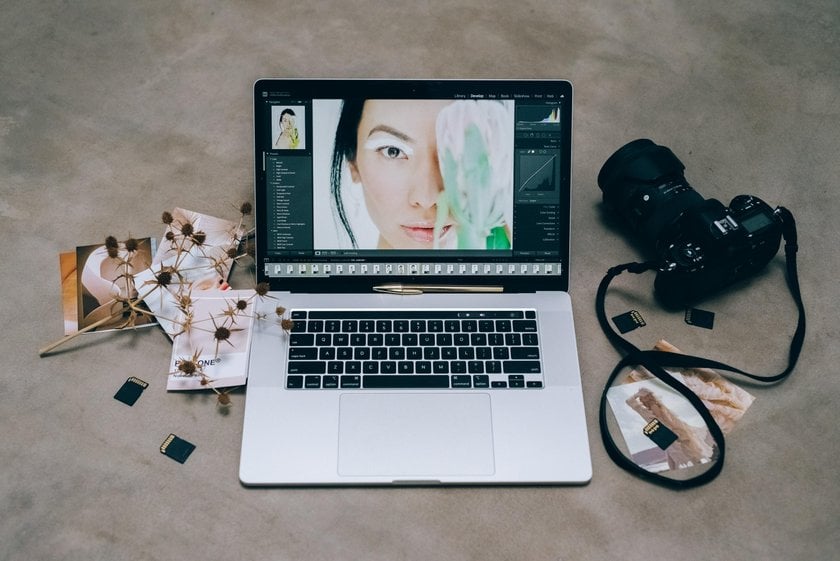 Professional, free photo editing app for Chromebook from Adobe for photo retouching with many functions. The main ones include adjusting brightness, contrast, saturation, correcting shadows, anti-aliasing, and noise. The functionality is controlled through handy sliders and circles. A distinctive editor tool for Chromebook is photo styling using built-in and self-created filters, plug-ins, and presets. Such a way allows you to increase the speed of processing similar projects.
Pros
Precise and delicate retouching.

Convenient color wheel for editing.

Quick startup of the program.

Link to other Adobe products.
Cons
Not suitable for "home" use by beginners.

A monthly subscription at a high price (typical for all Adobe solutions).

A limited set of tools focused on color and light correction.
Snapseed

Good editing app for Chromebook for color correction and adjustment of many parameters, such as white balance, changing skin tone, eye color, lens blur, and set of filters. The platform is also ideal for Android and Apple mobile devices. The app has a "mask" function for spot (spots, freckles) and selective (e.g., changing the brightness of one color in a photo) correction.
Pros
Clear and versatile interface.

More than four kinds of brushes include temperature, exposure, saturation, and dodge&burn.

About 13 filters, such as blur, soffit glitter, drama, retro, noir, and others.
Cons
Standard and "boring" text options.

Canceling an action results in going back several steps rather than deleting the last edited item.

There are interface shortcomings and inaccessible filters.
Gravit Designer

The developers of Gravit have implemented all the tools of the best photo editor app for Chromebook. Users can manage layers, edit curves, use lasso and pen, add multiple fills, and more. It supports SVG, PDF, EPS, JPEG, and SKETCH to upload and download files. The app suits professionals in design, logos, graphic illustrations, web interface, and similar fields.
Pros
Easy to use user interface and workflow.

Unlimited cloud storage for seamless migration to different platforms.

Large library of tools for vector graphics.
Cons
There are no brush options.

Most of the necessary features are available in the Pro version.

You need an Internet connection to use the fonts.
Sumo Paint

The web app is similar to Photoshop and is suitable for experienced users. The platform offers many brush settings, filters, effects, and original digital painting tools. Also, the image editor for Chromebook allows you to work with 3D projects and upload the finished ones to cloud databases.
Pros
A minimum amount of advertising.

Optional registration.

A free trial version.
Cons
Slow saving of changes.

Complicated interface for the beginner.

A huge list of features is available only in the paid version.
Google Photos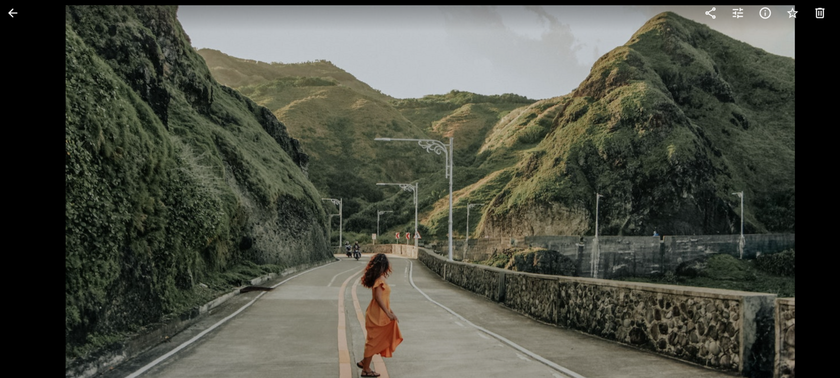 A 2015 service that stores and backs up users' images. Later, the developers added editing capabilities, including filter selection, adjustment (brightness, color), crop, rotate, and change the photo's aspect ratio. You can also create a photo collage or animated picture. The free photo editing software for Chromebook uses AI and other Google technologies.
Pros
Free and without ads.

Simple and familiar interface in the style of Google products.

Unlimited storage when selecting special photo settings.
Cons
Suitable for beginners

for personal use.

Obligatory registration with a link to a Google account.

A limited list of standard filters and effects.
Android apps for photo editing on Chromebook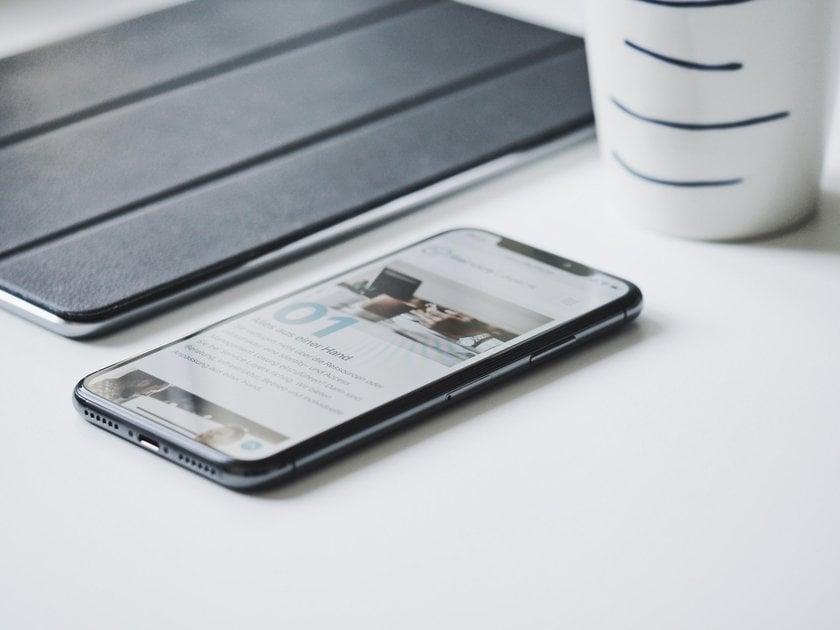 If you're interested in one of the photo improvement and effects apps in the Google Play Store, try installing it on your Chromebook. Google's Help provides step-by-step instructions on downloading the editor and a comprehensive list of Chromebook models suitable for Android digital products.
Best editing apps for Chromebooks, such as Adobe Lightroom, Canva, Polarr, Pixlr, and others, are available for download in the Google Play Store. Simple and fast photo modification and enhancement are available in Google Photos. Canva is suitable for everyday creativity and making a beautiful social media profile. GIMP contains a complete and free set of tools for ordinary editing.
Choose photo editing software for a Chromebook, depending on your goals. Each mentioned is worthy of being on your device's home screen. Have an aesthetic transformation of your photos on a wave of inspiration and creative impulse by downloading your perfect photo editor!
FAQ
Can I do photo editing on a Chromebook?
Yes, of course. We've prepared a list of 10 editing software for Chromebook for professional and personal use that will help you. They contain a large set of free tools and visual templates.
What is the best free Photoshop for Chromebook?
Excellent free replacements for Adobe Photoshop will be Photopea and Sumo Paint. These platforms are designed to work with vector graphics and support high-resolution images and requested file formats.
Can I do Lightroom on a Chromebook?
The app suits popular operating systems and devices, including Chromebook picture editing. It is fast and has extensive functionality for precise retouching.
What are the best photo editing apps for Chromebook?
For professionals, we recommend GIMP and Sumo Paint. Beginners and fans of modern image processing technologies for social networks can use Canva, Polar, and Google Photos.
What can I use instead of Lightroom on Chromebook?
Among the free analogs of this picture editor for Chromebook are Gravit Designer, Pixlr, and Snapseed. They have extensive functionality for professional designers and regular users.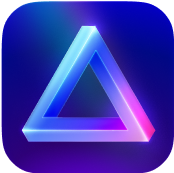 Advanced yet easy-to-use photo editor
view plans