Milk bath photos are a cool trend in recent years. Having enriched his portfolio with such images, the photographer can immediately count on an influx of clients.
And the girls (most often they), who participate in the milk bath photoshoot, collect hundreds and even thousands of likes in a matter of hours after posting pictures on Instagram. Do you want the same? Well, you've come to the right place. In this article, we will tell you a lot of interesting things about preparing for a photo session, which milk bath poses are the most successful, and much more. Get comfortable, it's gonna be fun!

How Whoopi Goldberg Created a New Genre of Portraits: Everything You Need to Know About Milk Photoshoots
It is generally accepted that the first milk bathtub photography was a portrait of Whoopi Goldberg taken by Anna-Lou Leibovitz in 1984. Let's take a look at this picture: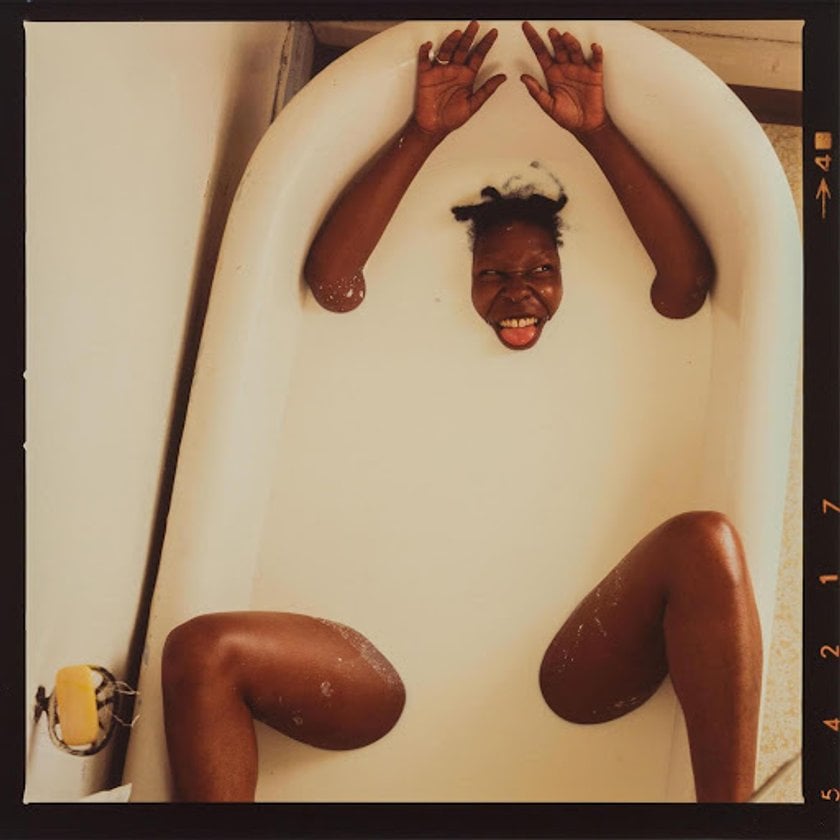 Whoopi Goldberg milk bath shoot by Anna-Lou Leibovitz, 1984
This picture perfectly captures the energetic character of Whoopi (at least the Whoopi we are used to seeing on screen). And this is a great example of how one successful photo marked the beginning of a whole genre of portrait photography, although it took on a slightly different shape.
Nowadays, photographers are trying to shoot more aesthetic milk bath photography, making it sensual, dreamy, and maybe a little sexy (but without vulgarity).
In fact, this ethereal vibe really fits. It also gives room for experimentation. For example, milk bath picture ideas can fit perfectly into the framework of a conceptual photo shoot, as well as boudoir photos.
Most often, the main character in such pictures is girls. Although there are examples of a bath photo shoot with guys, this is rather an exception to the rule. It is also always a good idea for sophisticated maternity portraits, because the white color gives the photo a calm atmosphere, and allows you to feel the tenderness and happiness that the expectant mother experiences. In addition, milk is a great way to hide body imperfections and highlight a beautiful belly.
Returning to the portrait of Whoopi, we would like to draw attention to the fact that although the boundaries of the genre have long been formed, you should not limit yourself only to them. With her work, Anna-Lou Leibovitz has shown that there are more milk bath photoshoot ideas than you might think. Here's an example that we came up with on the go: a photo session of a girl with tattoos in milk. I would take a picture of this, would you?
How to do a milk bath for the photoshoot: get the best tips
Okay, enough talk already. Let's move on to the technical side of the issue: how to prepare a bath?
It is clear that to fill the whole tub with milk you might spend a lot. While you can do it, it won't get any worse. More often than not, though, photographers don't use as much milk as they seem. Usually, it is from three to five liters. Less commonly used six liters. The thing is that, firstly, you can correct all the shortcomings in post-processing (we will talk about this a little later), and secondly, this amount is more than enough to create the effect of Cleopatra's bath.
So, the recipe is: milk + warm water + bath = profit. Some prefer to use powdered milk, however, it's trickier.. If you get the temperature wrong a little, then you have to clean up the lumps in the process of processing photos, and this is not much fun (although nothing complicated, but still...)
When shooting a milk bath photo shoot for the first time, you'll spend more time preparing than actually shooting. Problems begin when it is necessary to determine the ratio of water and milk. You should not pour everything at once (better drink it, it's good). Your main task is to achieve the opaque liquid. Pour a little and see what happens. Then again and again until the result satisfies you. Well, this is how to make a milk bath for a photoshoot in a nutshell. And we are moving on!
Nota Bene! Keep an eye on the temperature all the time, even if you don't use powder: no model will feel comfortable in a cold bath. It is better to draw hot water and let it cool slightly.
Safety, safety, and more safety!
Folks, this is really important! There are many cases where the milk water photoshoots didn't end well!
First, you should always keep in mind that you are working with electronic devices in a high-humidity environment. It is not only about your camera, which can get wet but also the artificial light you use. All equipment must be either protected from water or located in such a way as to minimize any risks.
The second thing that should not be forgotten is the health of the model. This is especially true when you photograph a pregnant lady. Dry clothes should always be ready so that the model does not catch a cold when the model gets out of the bath. Also, make sure the water is warm and your model feels comfortable. If this is not the case, add hot water and take more milk to achieve the desired density for the following photos. Always keep some drinking water on hand in case the model gets sick from the steam.
By all means, keep these safety tips in mind and your DIY milk bath photography will go off without a hitch.
10 unique tips that will make your photo shoot in milk different from others
As has been said at the beginning of this article, milk photography is trending right now, so you will have to think carefully to make a truly unique shot and stand out from others. Fortunately, many cliches can be turned to your advantage, and now we are going to tell you how to do it effectively.
So, you already know how to make a milk bath for photography and take care of safety during the shooting. Time to get started!
Shoot backstages
Think of a photograph of Anna Leibovitz. Does it look elaborate? No, it's more like a random shot.
Most of the milk bath pictures are too polished, which makes them a bit boring. Perhaps while you are framing your "brilliant" shot, a truly unique moment is hiding from your eyes. Shoot whenever the camera is in your hands. Let there be a preparatory stage, the tomfoolery of the model in the intervals between serious work, etc.
In general, it is always a good idea to shoot back, no matter what kind of photo session it is.
Stop shooting just from above
The most obvious angle for milk bath shoots is from above. When a girl is in the bath, it's very simple, but it's not the only possible angle.
Try to shoot at the level of the surface of the milk, from the side, when the girl pours milk into the tub, and play with mirrors if it's possible. You can even act out a peeping story while standing on the threshold of the bathroom.
Let it move
Some photographers try to freeze the scene as much as possible before shooting. After all, a milk photo shoot is not only about portraits, but also about still life to some extent. Obviously, you really don't want to move the props that you so diligently arranged. But even the slightest movement can bring a shot to life.
Make milk waves in the bath. This adds texture to the shot, which is never a bad thing. If you are using flower petals, sprinkle them on your model after setting the camera to burst mode.
Don't be a cyclops
Your lens is your eye. But if you only use one fixed focal length lens, the photos can all look alike. Moreover, having a digital camera, you can take several hundred pictures in one photo session. Would you really be interested in watching them ALL later?
You can use multiple lenses to create a series of shots that the viewer will be interested in seeing through to the end. Use 50mm for classic portraits, telephoto for accentuating details, and wide to capture the entire bathroom space.
Milk bath photography ideas can look good in different concepts. So it's stupid not to use it to the fullest! Just do not forget that a wide-angle lens distorts proportions. Models may not like it.
Set up your camera correctly
For the milk bath photoshoot, you should use an open aperture to blur the background effectively. However, if there are a lot of props in the frame, the shallow depth of field can swallow up what you have been so diligent in arranging.
You should also narrow the aperture if you use artificial lighting so that there is no overexposure. If you rely only on natural light, you have nothing to worry about.
Since milk is white, your camera may not correctly measure exposure in automatic mode. So you can setthe exposure value yourself or use the auto exposure compensation function if it is provided in your camera.
More the better
Quite often, a photo shoot can go wrong if something is missing. In these situations, you start to get nervous, and the model sees it, which can ruin everything even more.
Even if you are well prepared for the shoot, and have taken everything you need, where is the guarantee that this is enough? It has been already said that you need to take milk with a margin in order to achieve the desired consistency if you have to add water. The same applies to props, for example. Do you use milk bath flowers? Most likely, they will not live to see the last shots due to the high temperature. Outfits are also most often used for one scene, no matter how many takes you do.
In short, do not be lazy to take more with you. In the past, photographers had to lug around portable photo labs, so you can certainly do it.
Use color wheel
If you want to shoot colored milk bath photography, don't randomly mix colors! Unfortunately, this is a fairly common problem with such photos.
Approach it scientifically. Use one of the many color wheel options to find really good color combinations. Then discuss it with your model. She may want to use outfits or props that don't fit into the color scheme you've chosen.
Remember, no matter how bold and innovative your ideas are, there are things that the viewer simply will not accept. And color combinations are one of those. It doesn't depend on tastes, it's physics!
Feel free to wet your lingerie
In the closet of any woman who is aware of her sexuality, there will definitely be some beautiful lingerie. Silk and lace are perfect! Choose lingerie that in itself creates a feeling of lightness and is pleasant to the body. Don't you think that milk on the skin does something similar? That is why this will work! You simply multiply the feelings that the photo evokes in the viewer by half.
Use lingerie to make your sexy milk bath photography delicate at the same time. Silk nightgowns, lace peignoirs, or dressing gowns are best suited for this.
Black bath
Most of the sample photos you can find on the Internet use the same trick: white milk in a white tub. It is clear why many people do this: firstly, most bathtubs are white, and secondly, this can really be shown very stylishly.
But why not try turning it upside down? Play with the contrast by filling a black tub with milk. Even better, if the entire bathroom is upholstered in black tiles. This will immediately focus on the main thing in the frame and allow you to cut off everything unnecessary.
It is best to work with this idea in a minimalist style: hide all bath accessories, towels, bathrobes, etc. You'd be better off using diffused light, but if you want to add accents, candles near the tub edge are great.
Take some pics with babies
Fall milk bath photography is a relatively new trend that is rapidly gaining popularity. You can take pictures with babies in a milk bath or take pictures of children separately.
The main attributes of such pictures are pumpkins, sunflowers, sometimes citrus fruits, and, of course, milk. Experiment with this idea to fill up your Instagram with cute baby photos.
Photo post-processing
Milk bath photography is a complex area that requires maximum concentration and attention to detail. But no matter how hard you try, it's almost impossible to get everything perfect, so you'll probably need to edit your photos anyway.
For this, you can try the wonderful tool Luminar Neo. Thanks to artificial intelligence technology, it is much easier to remove unwanted details or adjust the exposure in this program.
Also, thanks to the "Face" and "Skin" tools, you can easily fix what your model does not like, for example, remove acne.
There's also an AI-powered tool to automatically create a bokeh for portraits. At the same time, the program gives you full control over the depth of field, brightness, and contrast of your images.
In portrait milk bath photography, small details play a huge role, be it towels, flowers, outfits, etc. Luminar Neo's AI tools can improve the texture of your photo by increasing the contrast and making these details stand out from the background. At the same time, the picture still looks realistic.
With the virtual flash in Luminar Neo (called Relight AI), you can even change the lighting conditions of your photo with just one click. It also has many useful features such as noise reduction, auto color correction, tone balancing, and more. In short, this software has all the necessary features to make your work truly stand out!
Let's sum it up
The milk bath is a complex, but very interesting and unusual area of ​​portrait photography, which combines conceptualism, boudoir photography, and even still life. And even though it has long been known how to do milk bath photography, there is still a huge field for experimentation. You can create sensual or sexy as well as goofy or surreal portraits using this concept. It's all up to you. So get creative and never stop your quest. Perhaps it is you who will create a photograph that will go down in history. Good luck!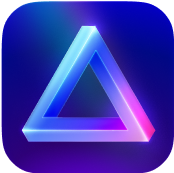 Advanced yet easy-to-use photo editor
view plans