Visit any of these spots, and we bet you'll return reinvigorated and with countless capture-worthy images. Check out all these breathtaking photography of beautiful places in the world.
There are so many cities and countries worth visiting in the world, and the possibilities are endless no matter what kind of traveler you are. But if you're packing a camera and yearning to flex those creative muscles, you might want to consider a trip to one of these 15 places.
We asked our friends — both professional photographers and hobbyists — what their favorite places are to photograph across the globe. Visit any of these spots, and we bet you'll return reinvigorated and with countless capture-worthy images. So, pack your gear and get ready for the trip to discover one of the most iconic photographic places.

Shibuya Crossing, Tokyo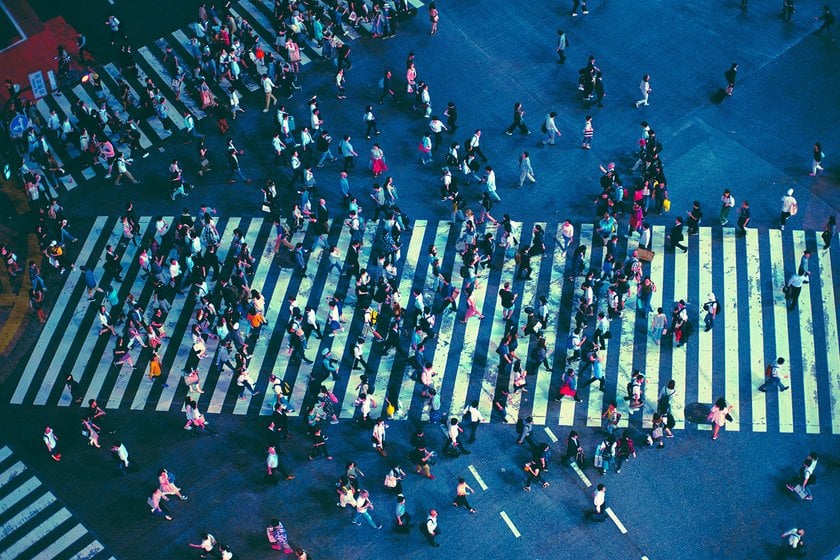 By Evgeny Tchebotarev
Japan's capital city attracts tourists and photographers with its skyscrapers and parks with blooming cherry blossoms and traditional landmarks. You can just admire them, or you can capture them in photos and keep forever the memories of a fascinating urban trip. Visit one of the best places for a photoshoot.
One of the most overwhelming places to visit and the world's busiest street corner, Shibuya Crossing is best photographed from above. When in Tokyo, you're likely to stumble across this area when sightseeing or heading for the train. Use a slow shutter speed and tripod to capture pedestrians in motion. This technique works well day or night. Check out Evgeny's awesome Tokyo-inspired Luminar presets.
Bixby Bridge, Big Sur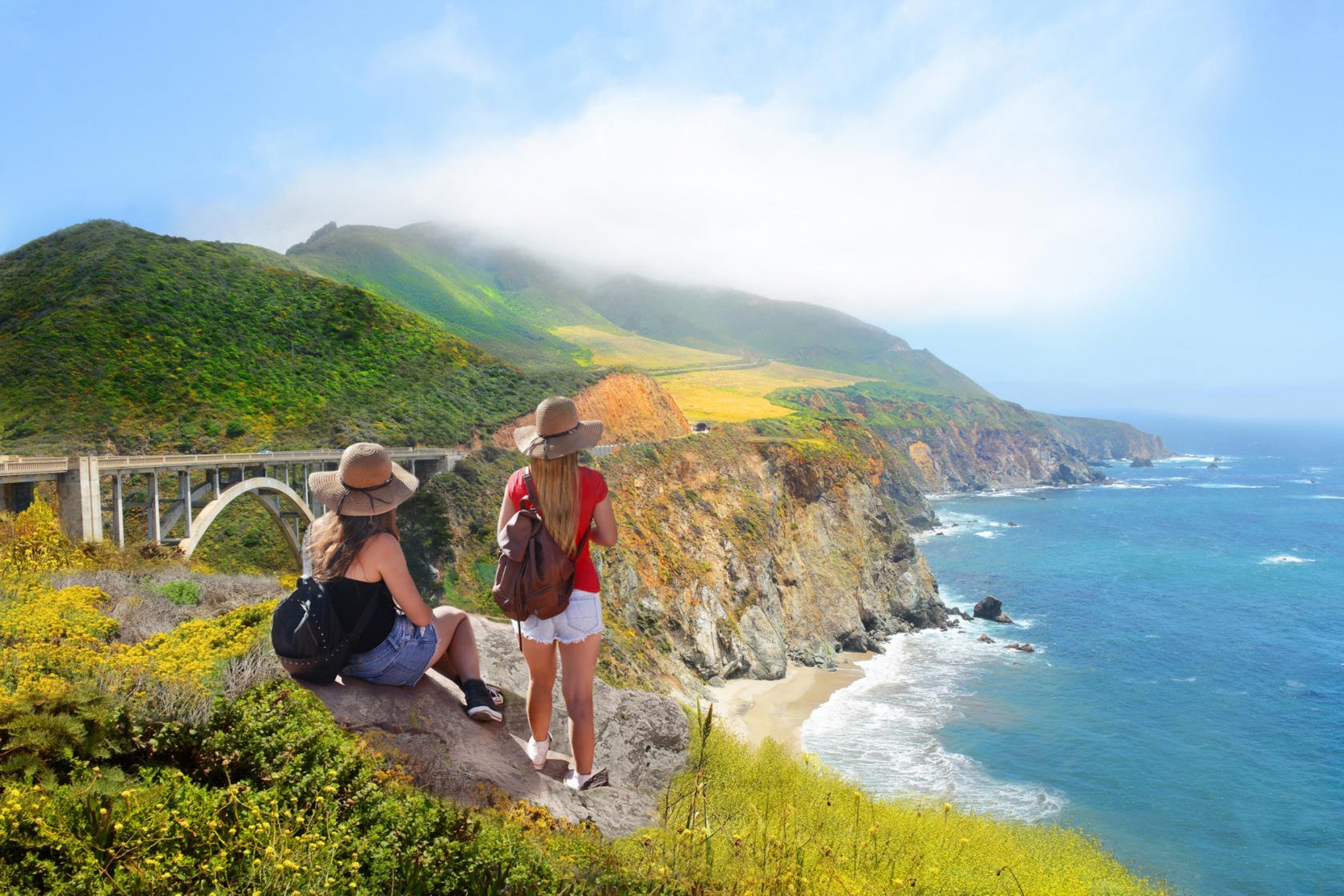 By Margaret W.
This is the next destination when you are searching to photography beautiful places. Hop in the car for a road trip north from L.A. you'll never forget. See the rugged stretch of the Central California coast and prepare to be amazed by fairytale views. Bixby Creek Bridge is one of the most photographed bridges in California, and we can see why. Stop at a vista point a mile or so south for pictures at sunset. Bixby Bridge is wondrously impressive from afar.
Machu Picchu, Peru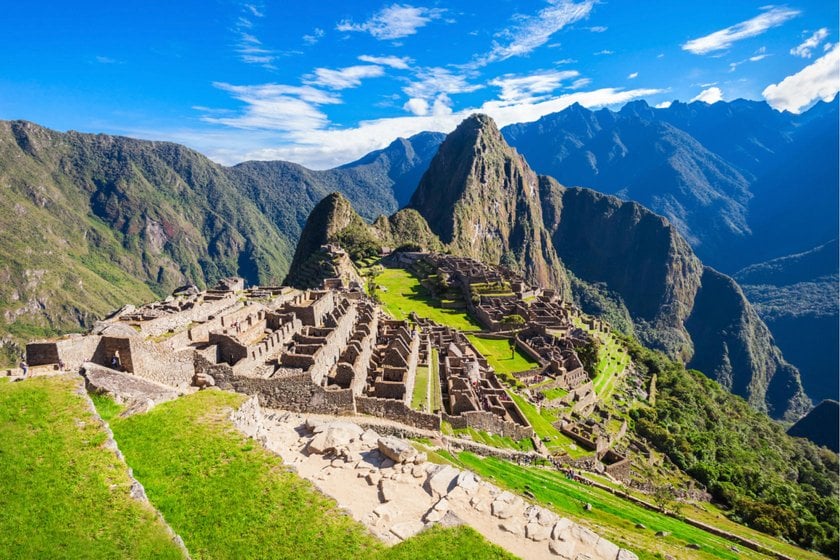 By saiko3p
The most photography beautiful places in the world are complemented by the ancient Inca city, lost in the high mountains and hills of Peru and shrouded in clouds. The entire city consists of several hundred structures arranged in a clearly structured order. The impregnability of the city, situated among the high cliffs, is even more fascinating, its mystique attracting millions of tourists every year.
Hike the 15th-century Inca citadel with two essentials: lots of water and a wide-angle lens. For a unique view of this UNESCO World Heritage Site, arrive to Cusco early in the morning and climb Huayna Picchu, the steep hill behind Machu Picchu (there are ropes to help you along the way).
Antelope Canyon, Arizona
By Kah Wai Lin
Are you looking for the best places for photography? An incredible creation of nature and an iconic landmark of Arizona in the United States, Antelope Canyon is a famous mystical place in the form of long crevasses in red and yellow sandstone rocks. Amazing views inside the canyon open up during the rare moments when the sun is at its zenith and its rays hit the crevice, and then the canyon begins to play with new, unusual colors. So, it can amaze you.
This is one of the best locations for photography not only in this district but all over the world. East of Page, Arizona is a slot canyon on Navajo land accessible only by guided tours. Though it is a bit dark down there, a long exposure should do the trick. If you're lucky, you may even be able to
Great Barrier Reef, Australia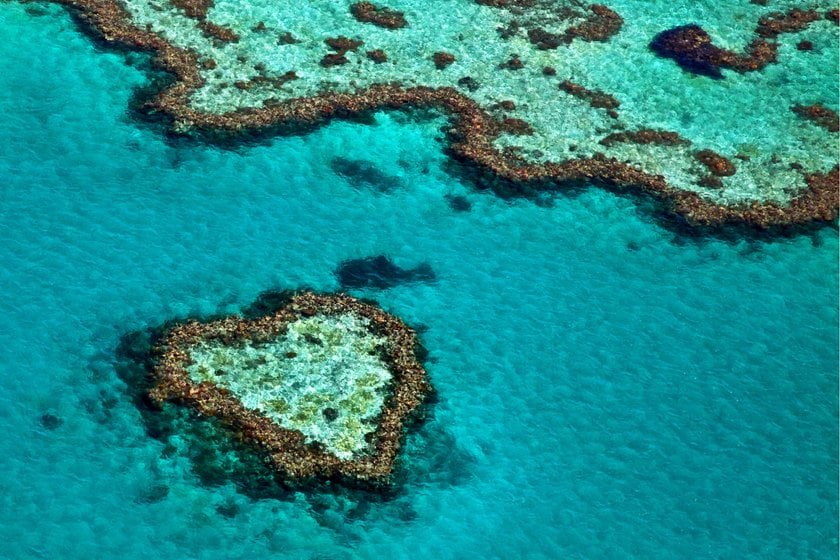 By Tanya Puntti
The largest and most beautiful coral reef lies in the Pacific waters off the Australian coast. The structure of the reef is formed by billions of tiny microorganisms, creating the world's largest coral ecosystem. In contrast to the other beautiful places to take pictures, the photo of a coral reef stands out for its brightness, uncommonness, and amazing colors.
Maybe the most outlandish way to see a sight, but why not live a little and hire a helicopter to photograph the largest coral reef from the sky? Make sure your camera is set to a high shutter speed. A zoom lens is also ideal. A screw-on circular polarizing filter works wonders, too, in capturing what's inside the water.

Table Mountain, Cape Town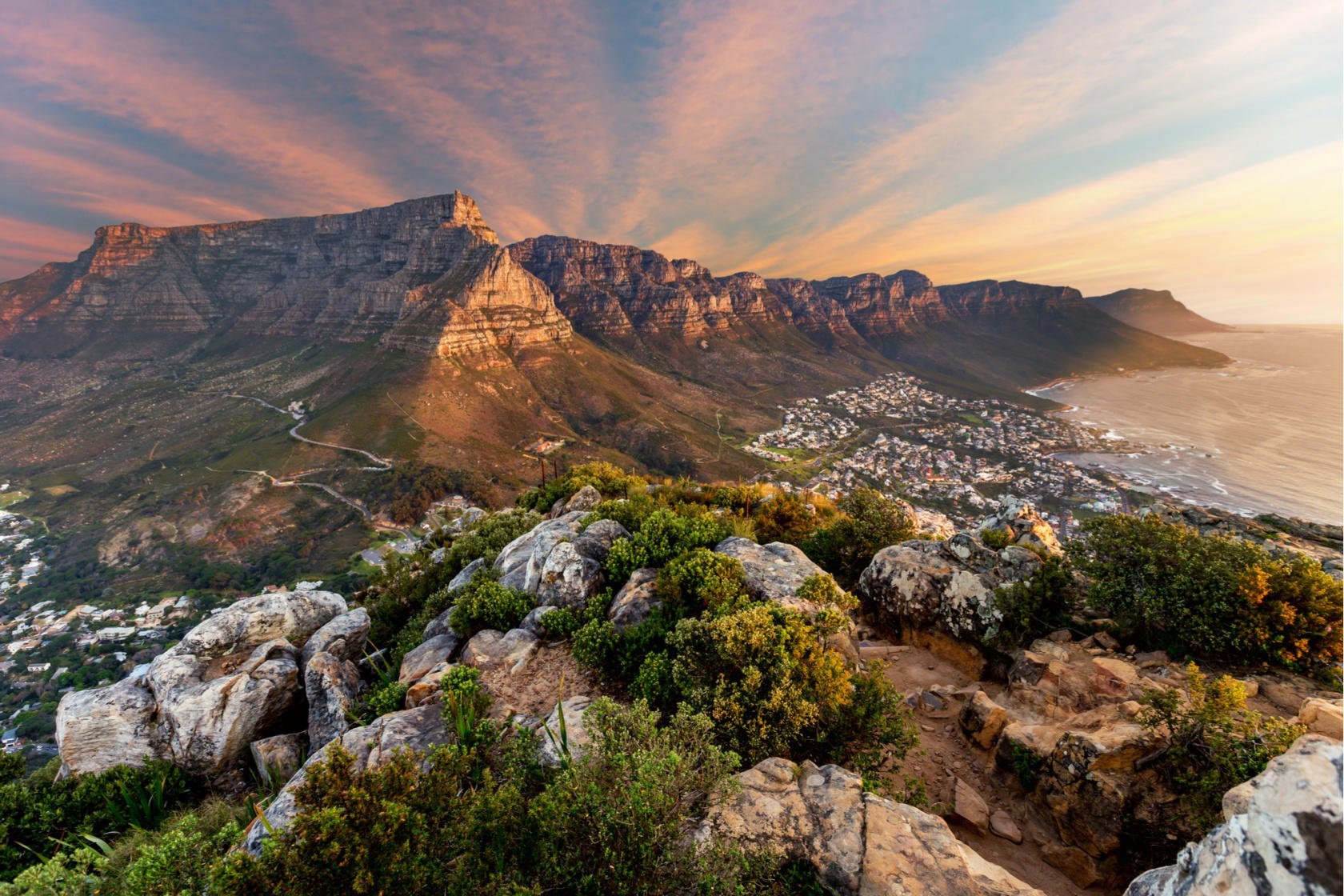 By Kanuman
If you want to make a lot of cool pictures of places go to South Africa. We promise it will amaze you! One of the most photographed landmarks in the world, South Africa's stunning Table Mountain is best captured from below with a wide-angle lens. Als ride the cable car up and secure a window seat for prime 360-degree views. Well-known Cape Town landscape photographer, Paul Bruins, has said that it's crucial to use a tripod and find side-lighting rather than front or backlighting when photographing here.

Eiffel Tower, Paris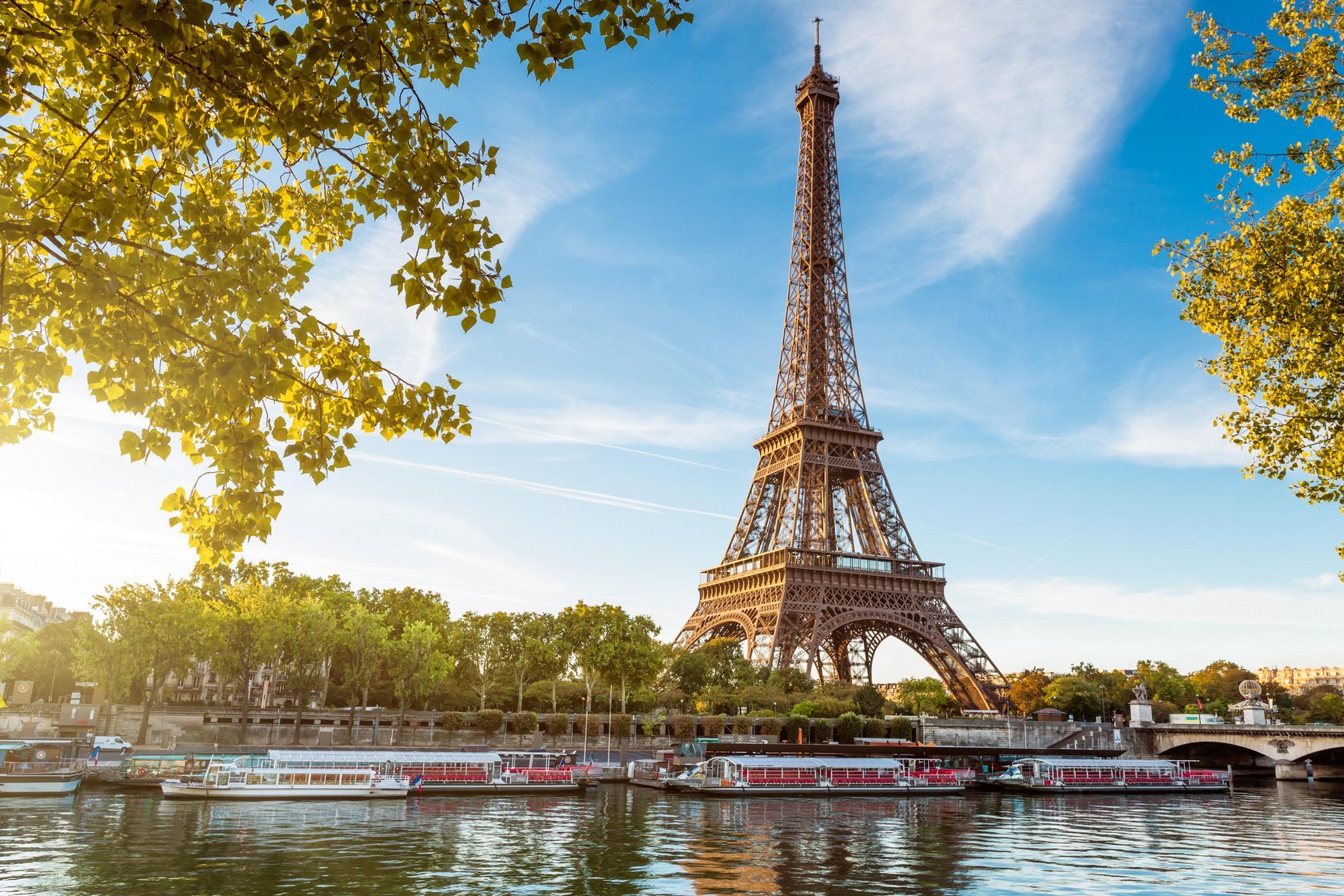 By beboy
It is one of the most romantic cities in the world. Photos from the French capital are guaranteed to get the maximum number of likes. Of the best places to take photos, the leader is of course the Eiffel Tower, one of the most recognizable architectural landmarks of the world.
As we said above, one of the most easily recognizable structures in the City of Love and the world is the Eiffel Tower, the tallest structure in Paris and one that is (surprise!) illegal to photograph at night without permission. During the day, though, it falls within the public domain so take advantage and get your shots during early morning or a magic hour here.

Christ the Redeemer, Rio de Janeiro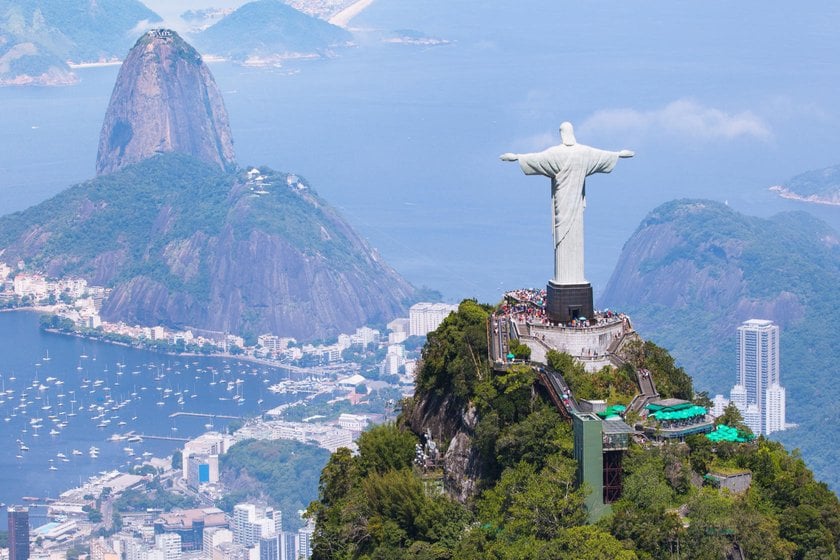 By Dmitry Islentev
Arrive at the infamous Brazilian statue by taxi either in the early morning or late afternoon when there is better visibility, it's not so hot, and there are fewer crowds. The best time to photograph the statue from below is in the early morning when the sky is clear and the sun isn't high in the sky. If you choose to go for a hike, you can photograph Sugarloaf Mountain at sunset looking downward and catch a mesmerizing view of the city at the same time.
Mount Fuji, Japan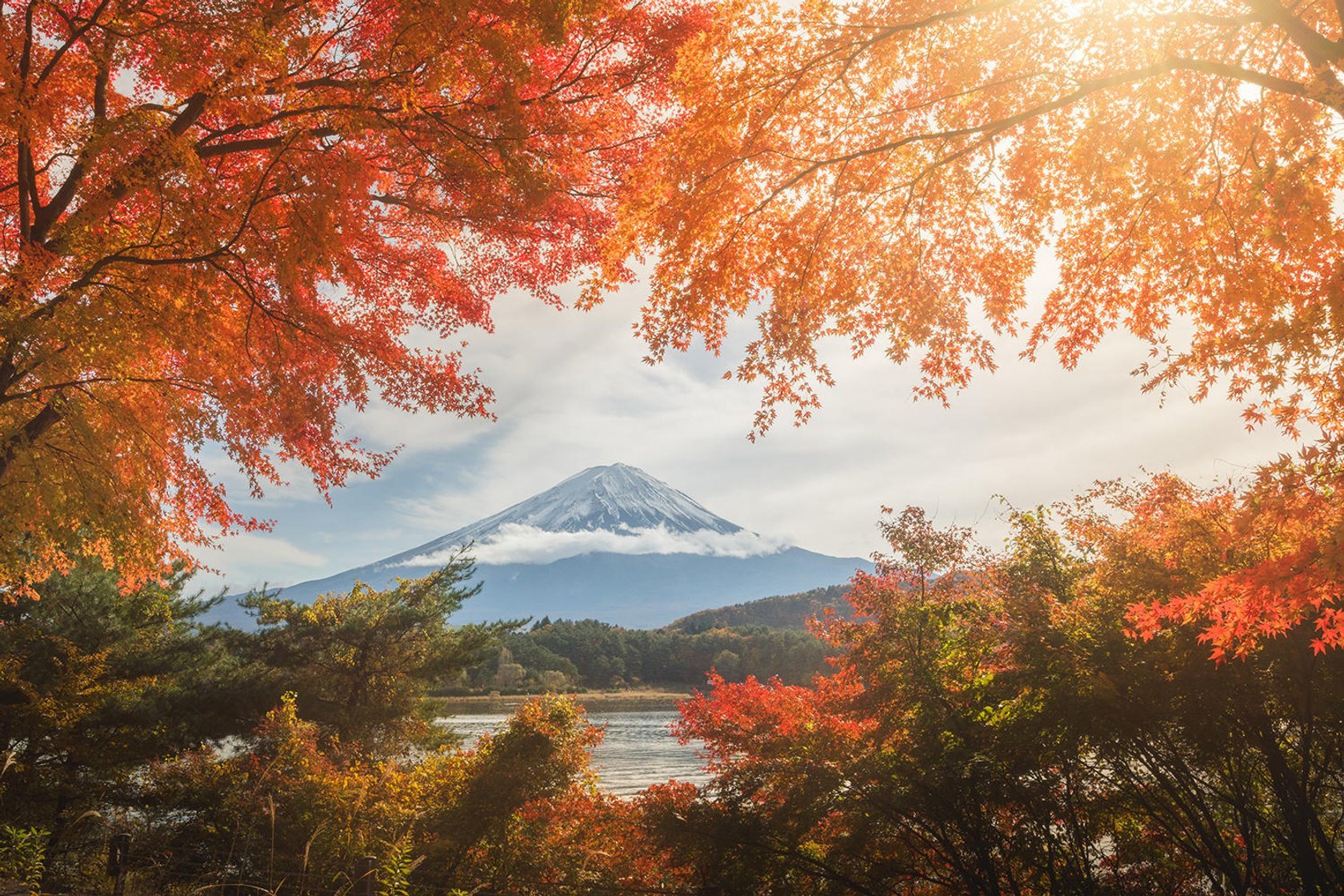 By Daniel Kordan
If you are searching for cool places to take pictures, this is a great chance. This volcano's sure to be on your bucket list and for a good reason. You can take a bus or train to Mt. Fuji from Tokyo — all you need is a tripod and a little bit of luck. Professional Thailandese photographer Jirawat Plekhongthu says the most important thing when photographing Mt. Fuji is knowing your subject. Be at the right place at the right time and voila.
Glenfiddich Distillery, Scotland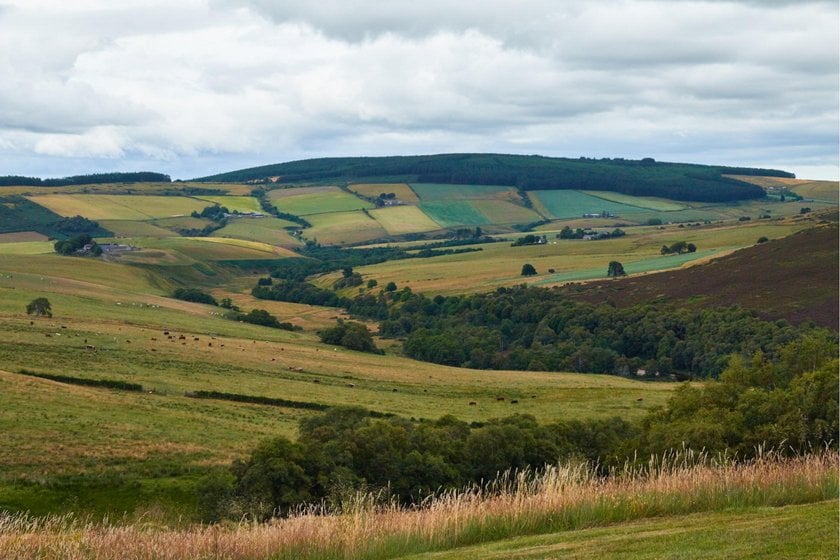 By belfastlough
We offer you the chance to take great shots at the Glenfiddich Distillery, which is surrounded by beautiful landscapes. You can easily get here by train. This whisky distillery sits in a lush pine forest surrounded by castle ruins (in winter, it's all covered in powder-white snow) — could there be anything more idyllic? This is one of the best places to photograph. Even the barrels inside are impressive to photograph. Be prepared for variations in lighting here (indoor/outdoor) and slight double vision if you plan to participate in a tasting while photographing. Find out about the entrance possibility in advance.
Banff National Park, Canada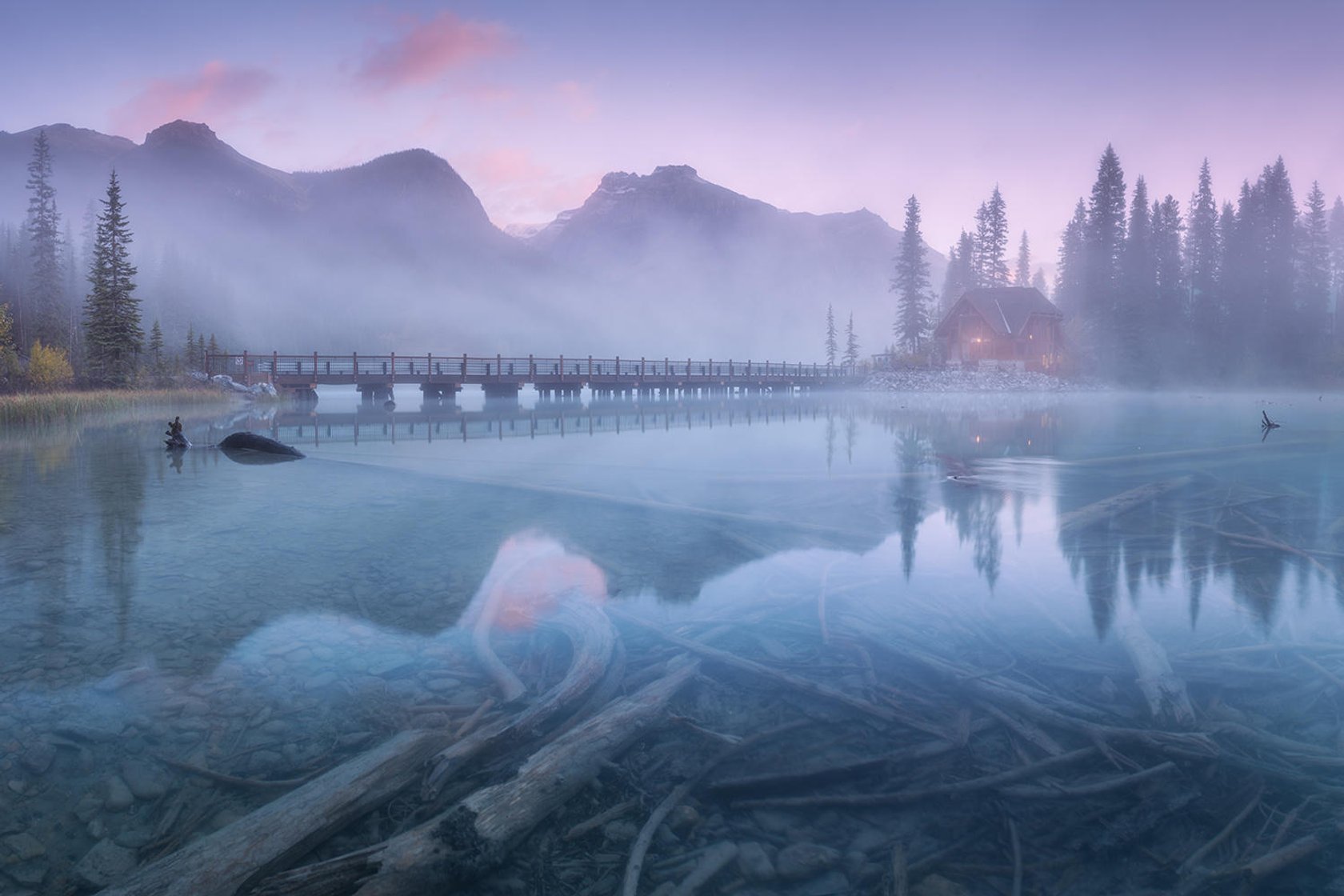 By Daniel Kordan
Capture Banff's Northern Lights as one of the great places for photography, or maybe its wildlife. Getting a good shot of the lights depends on how clear the sky is, so keep an eye on the weather reports when visiting. The best time for pictures here is between dusk and midnight. If your Banff travel dates are flexible, sign up for aurora watch, an email list that'll alert you on when best to capture activity.
White Sands, New Mexico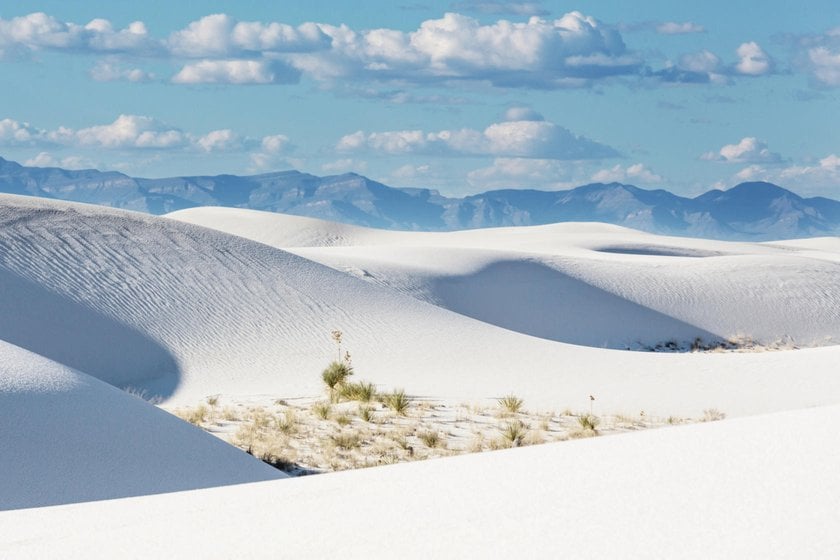 By Galyna Andrushko
White Sands National Park (on Mescalero Apache and Tampachoa native land) is an extremely beautiful place to visit if you find yourself near southern New Mexico. The white sand dunes, composed mostly of a mineral called gypsum, are unlike anything you've seen before. Explore the best place to take pictures.
This 275-square-mile desert will take your breath away, especially during a full moon. Grab a permit, set up a tent for camping, and get ready to be amazed. The gypsum dunes are most exciting to photograph as the sun begins to fade and the sky changes from blue and purple to pink and orange. Sunrise will produce a different, but still beautiful, result. Also, many pictures of cool places have been taken in New Mexico.

Havana, Cuba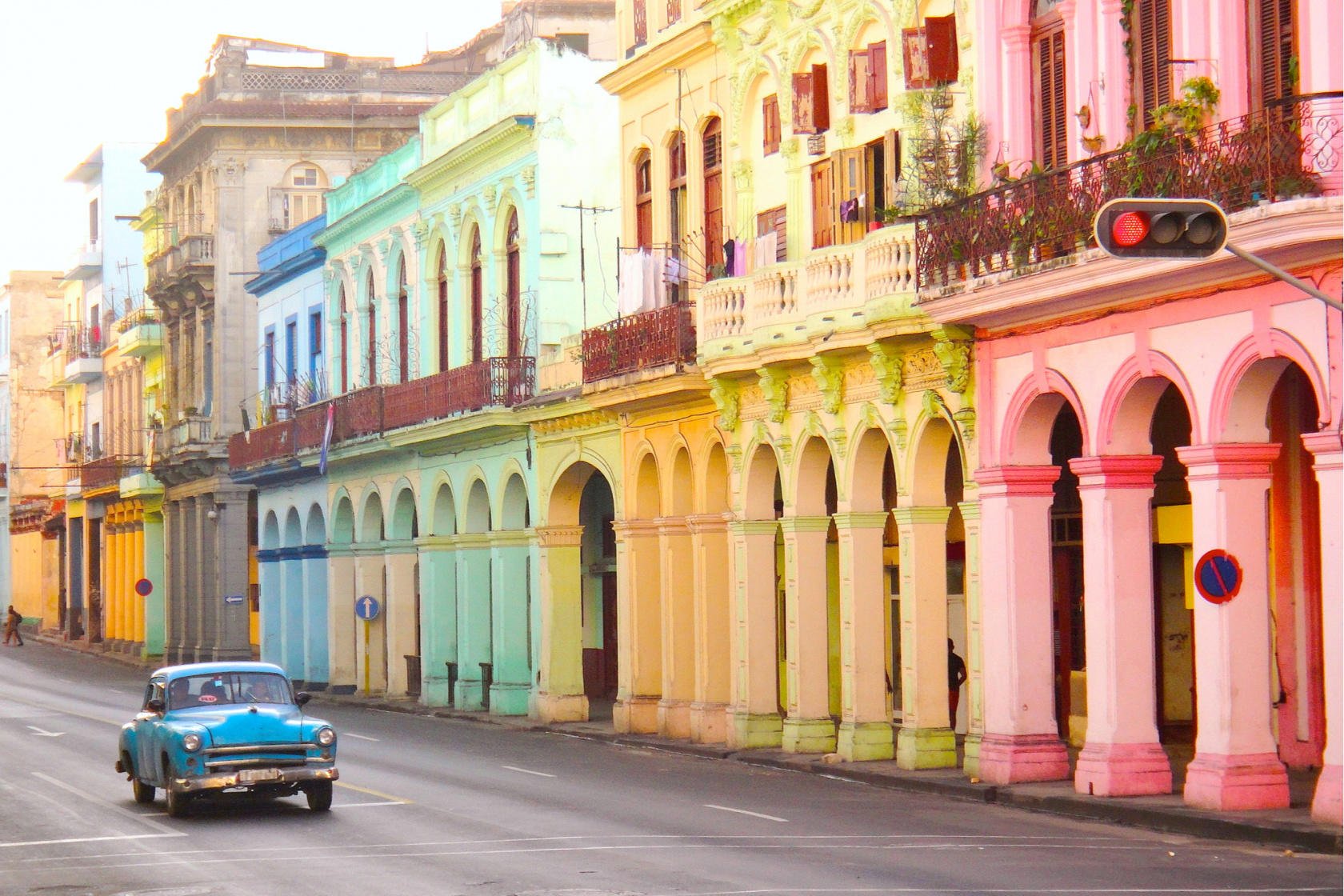 By YU_M
Though not the easiest country to travel to if you're from the U.S., Cuba is worth the work it takes to get there. Frozen in time, Havana is one of the best places for photos because this town still looks similar to how it did in the 1950s — this includes old classic cars and stunning (at times rickety) architecture. Focus on photographing unique locals here — they're constantly on the move — as well as churches, graffiti, balconies, and the Malecón.
Yosemite National Park, California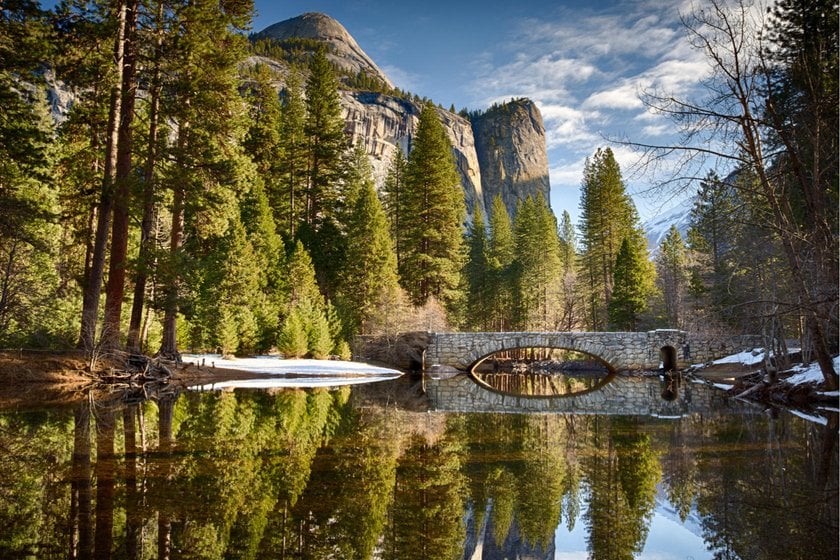 By Sarah Fields
A truly heavenly and best place for photography is the most picturesque glacial valley in the state of California. The valley's mountainous terrain is decorated with an abundance of crystal waterfalls, clear lakes, and lush vegetation with its attraction. There are many hotels, campgrounds, and other amenities for tourists in the valley's vast territory.
If you're into landscape photography, then Yosemite is for you. Avoid the National Park in the summertime when it's rife with tourists and crowds. Winter and spring feel like winter and spring here (seasons in California never cease to amaze us!), but both are great for shooting nonetheless. Capture dramatic light and fresh snow in these photography places from January through March. In spring, waterfalls and lush greenery make for a very different, but equally stunning, image.
Burj Khalifa, Dubai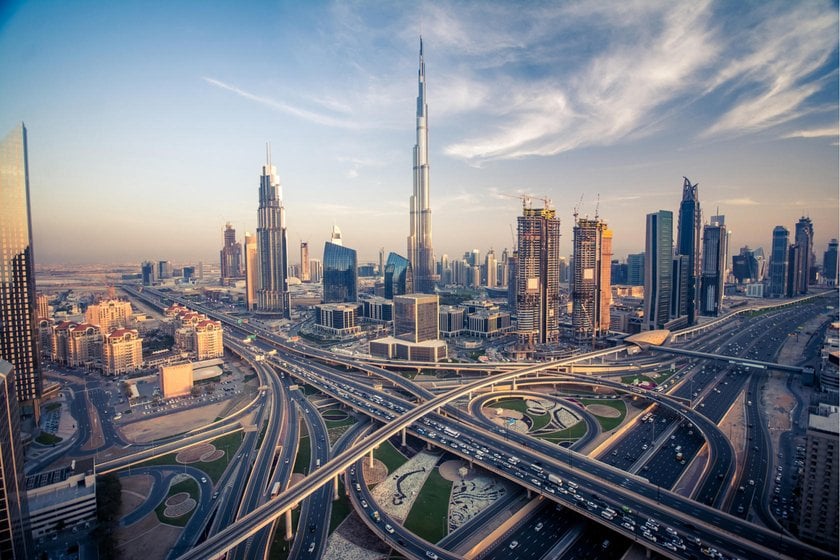 By shutterlk
When you step out from the Dubai Mall, it's easy to spot the Burj Khalifa. It's so tall, standing at nearly 3,280 feet, that the top of the building might get lost in the clouds. Your best bet here is to stake out a spot, arrive early, and photograph the tallest structure in the world from afar. This is one of the great places to photograph. Magic hour is a dream here except for one little problem: hoards of people trying to photograph the same thing. Dare to get creative, and you're bound to be pleased with your handiwork.

Photo Editing in Luminar Neo
When you've visited the best place to take photos, don't forget that you can make them even better with the Luminar Neo, modern AI photo editor. The distinctive feature of Luminar Neo is its modular engine. Modules help to evenly distribute the load for faster image processing. This allows you to apply many different tools to an image without significant performance loss and save all edits automatically.
The real magic happens when the tools don't get in the way of creativity. Realize your vision with tools designed for creative people: change the sky with a click, add realistic fog, or completely change the lighting of an entire scene.
You can be sure to think of Luminar Neo as an editing program that makes professional settings available to everyone. Whether you're a beginner or a professional, you can still achieve impressive results without having to spend months or years mastering the program. If you've ever tried to master Photoshop, you'll know what it means.
Closing thoughts
Whichever places for photos you choose, don't be lazy to study the law. Some countries prohibit taking pictures of people without their permission, and you risk being sued if any passerby happens to be in your photos. There is a flip side to this - for the best photos you ideally need locations without crowds of tourists, so such trips are better to plan outside the tourist season.
Modern smartphones allow you to take high-quality shots, but the best pictures, of course, are obtained with a professional camera. Don't forget to bring several lenses, including a wide angle. Of course, you can also travel alone for photo shoots, but you may also need a partner (sometimes tripod shots lose out to natural photos). Finally, the best times to take pictures are at sunrise and sunset, when the sun is shining directly. You'll have the best light available, but you'll have to get up early.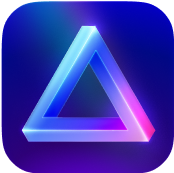 Advanced yet easy-to-use photo editor
view plans