Make your own perfect HDR photographs with the most powerful software from Skylum.
There are several image editors in the market today, so much so that one can hardly tell one from the other, particularly if you're new in the field.
Aurora HDR 2017 is the best Aperture plugin for HDR photography.
Try Aurora HDR with 10% discount →
While the older guys, pro photographers, graphic artists or hobbyists, may be able to point at which app is more efficient than the other for certain specified tasks, there are several other features possessed by an app that could tip the balance as to whether or not it is more efficient than another. One of such features is plugin support.
Speaking of HDR, short for High Dynamic Range, photographers are more than ever before beginning to appreciate the immense benefits and opportunities that accompany the technique. Aperture, being RAW compatible, offers both the flexibility and possibility of creating fascinating HDR images from varying exposures, as well as from a single shot.
Apple Aperture features tools and options that enable you to tweak the tonal values of a single photo into three or more shots of varying exposures, and ultimately, produce an HDR photo from it. This is called a Fake or Pseudo HDR technique which sometimes serves as the only alternative for image tonal range enhancement. So technically, Apple Aperture has much more to offer than is generally known.
One of the golden rules of any endeavor is staying focus. The same applies to Aperture HDR. Visualizing your end result – having a clear expectation of what you expect your image to like must be well defined.
HDR Features of Apple Aperture
Perhaps you're new in the field of photography and don't know how to take HDR photos, and wondering what your HDR end result should look like. The answer is pretty simple:
An excellent, natural-looking HDR result is one that looks as though the image is being viewed in real-life; like you're once again at the scene, only that this time, you're looking at a digital image. In a nutshell, your goal is to produce an HDR image, a perfect look-alike of the scene that represents its shadow, mid-tone and highlight details in a significant way.
You probably know the 'general HDR rule': shoot 3 to 5 images of different exposures and process (merge) them into a single photo, and bum! You have your HDR image.
The flip side of all these, however, is the fact that creating a crystal clear, natural-looking HDR image in Aperture requires a plugin like Aurora HDR. Plugins, as we know, are mini-apps that can be installed into our software programs for expanded features and functionality. Put differently, a plugin is designed to empower an app to become more functional and useful than it ordinarily would have been.
However brilliant the Apple Aperture HDR technique may seem, there are several other details that determine how realistic or natural-looking your HDR results would be at the end of the entire process. Chief among them being the type of plugin installed to your Aperture. This is where Aurora HDR software comes in handy.
What is Aurora HDR
You've probably heard of the world's famous HDR photographer, Trey Ratcliff. He and Skylum worked closely together to create Aurora. Aurora is the best High Dynamic Range program in the world today. It is super fast, intuitive and powerful. Aurora HDR features ultramodern tools and options, most of which are slider-controlled, making it an easy-to-use user-friendly HDR image editor.
Aurora's setup process is a breeze. The most incredible part is that the app functions perfectly as a standalone app, as well as a plugin to Aperture, Adobe Lightroom, Photoshop, and others.
Simple Steps to Creating Stunning HDR with Aperture
When shooting HDR, always remember to set your camera to (Auto Exposure Bracket) mode; EV Spacing +/- 2 EV, or the maximum EV spacing your camera supports. Highlighted below are two necessary steps with which you can create stunning HDR in Aperture.
Step 1:
This first step requires that you import your exposures to Aperture.
It's easy. Just click on the drop-down "Import" button option situated under the topmost menu bar. Then select your source images.
Another process you could achieve in Aperture is to initiate a fake HDR process by tweaking an image's EV value to +2, 0, -2 respectively; making a total of three resultant photos with varying exposure values that mimic (but does not replace) real camera shoots.
Step 2: Use Aurora Plug-In
Using Aurora plugin in Apple Aperture is the easiest and most efficient way of getting amazing HDR images. Just select your source images, and right-click on them. From the pop-up list, click on "Edit With", then select "Aurora HDR Processing".
Selecting "Aurora HDR Processing" will initiate Aurora's editing space within Aperture. You may then use Aurora's set of tools, presets and options to do the needful – HDR. Aurora is fast! Your HDR is ready in simple mouse clicks.
In essence, all you need to do is to launch Aurora; the other options are very straightforward.
Aurora plugin also provides you with slider controls and tools that'd enable you to easily make your Tone Mapping adjustments to bring out essential details that make the HDR photo look more stunning. Besides the preset options, other slider controls include Color Saturation, Exposure level, Gamma and others.
Aurora's Slider Controls and Summary
Another characteristic feature that makes Aurora a perfect HDR alternative for many is the fact that you don't need to acquire any particular technical knowledge or skill to operate its slider settings. The effects are applied in real time as you move the slider leftwards or rightwards, depending on your intended or desired effect.
Having done all, Aurora HDR is great at helping you create stunning HDR images in Lightroom, Aperture etc in moments – from the comfort of your Apple Aperture. Aurora is indeed the most suitable Apple Aperture HDR plugin for all your dynamic range workflows.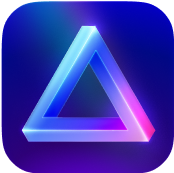 Advanced yet easy-to-use photo editor
view plans