Fret not — no matter where your photos are going, we can help you choose where to print them with this quick guide to online photo printing services. Take a look and get ready to print.
Did you know that humankind now takes more photos every two minutes than we did throughout the entire 19th century?
That's a lot of photos. And while the majority are taken digitally these days, printed photos certainly haven't lost their appeal. As much as we love our Instagram feeds, nothing compares to real, honest-to-goodness professional photo printing.
After all, looking at a photo on your tiny phone screen just isn't the same as being surrounded by family while you flip through an album or showing off a gorgeous framed photo canvas to your house guests. So, today we'll speak about the best high-quality printing services.
Where Should You Go for High-Quality Photo Prints?
Considering the number of photos we take and the steady demand to get them printed, it's no surprise that there are a ton of online photo printing services. But which companies are offering the best online photo printing?
And, to make matters more complicated, what about the best professional photo printing? It's one thing to get some quick 4x6s of a family camping trip, but it's not quite the same when you need a 20x30 print to display at your next art show.
Here are the 11 options:
Snapfish;
Shutterfly;
Xpozer;
Walmart Photo;
CVS Photo;
Printique (ex AdoramaPix);
Nations Photo Lab;
Mpix;
CanvasPop;
WhiteWall;
Ritzpix.
Let's look at each of these digital print services in more detail.
The 11 best online photo printing services

Even if Snapfish doesn't quite clinch the top spot for quality, it easily leads the pack in terms of being the most affordable service. Now, we don't want to mislead you — the quality of Snapfish prints is generally solid. It's just not quite the best online service we've come across. 4x6 prints start at a mere 9 cents, and sales are frequent. Keep that in mind if you want to enlarge photos for more impressive print sizes. Of course, before printing you can use AI image upscale to improve the picture.
Snapfish doesn't support TIFF, which is a drawback for customers seeking professional photo printing. But it earns points back for its beautiful and intuitive web interface and simple, powerful online sharing features. And those things count for a lot when it comes to the online photo printing experience.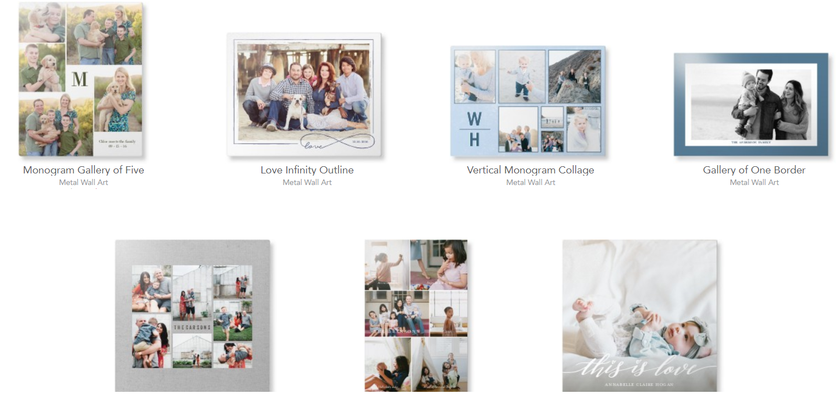 Much like AdoramaPix and Nations Photo Lab, Snapfish, and Shutterfly go head to head in a number of categories. Snapfish is generally a little cheaper than Shutterfly, but if you can catch a sale, Shutterfly might turn out to be the cheaper option. And Shutterfly is one of the best photo printing services which offers a whole bevy of helpful extras, including an option to print text on the back of your photos.
Among the many online photo printing services, Shutterfly excels when it comes to photo enlargements and photo books, which are affordable and easy to design. If you're simply looking for the best place to print photos, Shutterfly may not be your first pick. But for creative photo gifts, Shutterfly is definitely a winner.
We'd be remiss if we didn't mention one of our favorite services for photographers: Xpozer.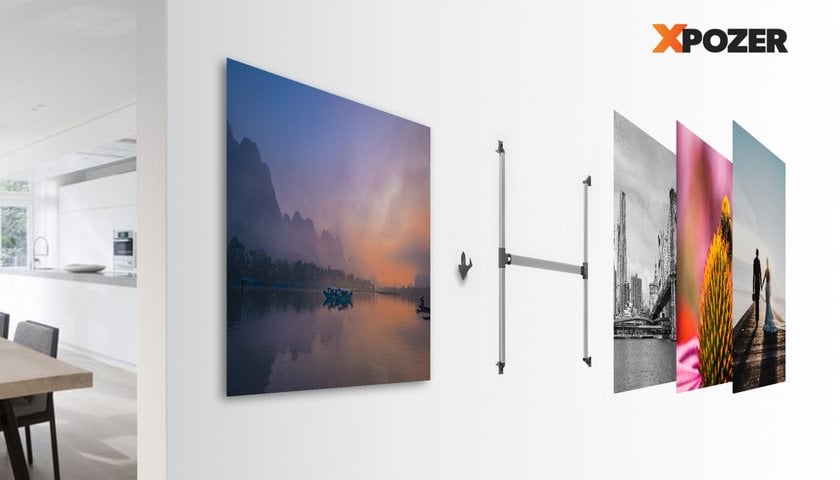 Want to really WOW people with your photos? Then you should print them BIG and hang them on the wall!
Xpozer's new photo display system innovates in ways that canvas, acrylic and metal can't. It offers unrivaled print quality, medium-to-huge sizing, photo swappability (frame included!), and unbelievably low production and shipping costs.
Xpozer prints on their own Vivid Satin photo material with maximum detail and color match. With the Xpozer frame, it's easy to swap one huge print for another - limited wall space will never again keep you from showing off all your amazing photos!
Other great features from Xpozer are a free frame when you order a 4 Pack of prints and 30 days money-back guarantee. Plus, you receive your photo in Xpozer's special box that will keep your photos safe and compact when they're not on the wall. Here you definitely get the best quality photo printing!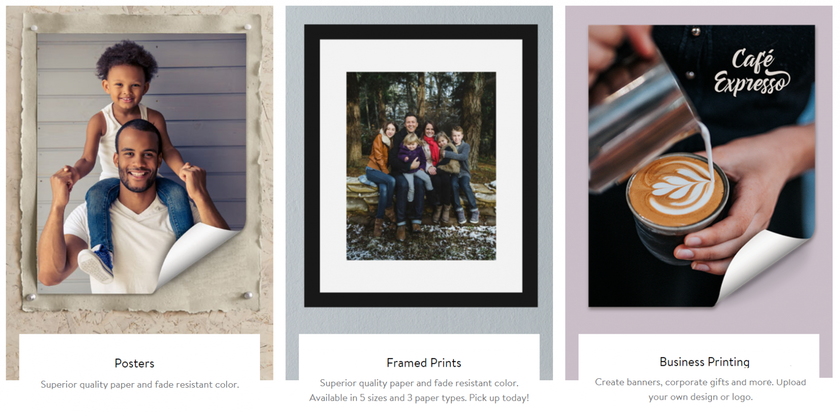 As we mentioned with CVS Photo, drugstores and other big-box chains simply aren't the most reliable when it comes to the quality of photo prints. But with Walmart being as ubiquitous as it is, we felt we had to give it a mention in our guide. It's admittedly not the best in class for online photo printing. But you could do worse.
While you should be safe if you plan to enlarge photos, remember that the smaller your prints, the more they'll suffer from a low-quality printer. And keep in mind that, because the print quality at individual locations can vary so widely, it's a good idea to check reviews for your local store before you click the order button.

The sad fact is that drugstores and other chains simply aren't going to be as consistent in terms of quality as most online photo printing services. It comes down to practicality. You might luck out with one drugstore. But another location of the same chain might have photo printing equipment that's years older or staff that's not as well trained, and you'll end up with a totally different set of prints as a result.
That said: If you're going the drugstore route (and we don't blame you — there's something so darn satisfying about being able to pick up your prints the very same day), we recommend CVS Photo. Among all the major chains offering photo printing, CVS is the most consistent. It won't match the quality of true professional service. But you'll be able to choose between ordering online and using in-store kiosks . And with same-day pickup available at over 7,500 locations, chances are good you aren't too far from a CVS right now. If not, just visit the digital printing online store.
6. Printique (ex AdoramaPix)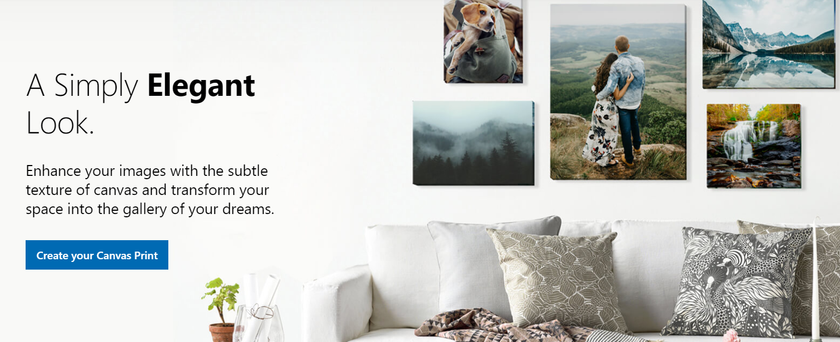 What's not to love about Printique? In just about every ranking and review we looked at (and we looked at a lot), it's rated at the top or close to it. Particularly in regards to quality — that is, color accuracy and sharpness — AdoramaPix ranks exceptionally well (although there were a scattering of reports that some prints were a bit darker than they ought to have been).
Your prints will arrive in secure, sturdy packaging, and there's no minimum order for invitations or announcements, which is a nice perk. Of course, you aren't limited to standard prints — the options run the gamut from wood prints to metal-cover photo albums to leather-bound photo books. The rates at AdoramaPix are reasonable and the value-to-price ratio is good, but the real draw here is the consistent quality — a rarity for online photo printing.

Among other digital print services that can offer a great selection of photo gifts, we also want to mention this option. Nations Photo Lab and AdoramaPix are neck-and-neck. In fact, Nations Photo Lab edges out its closest competitor in a number of respects: It's beaten AdoramaPix in some quality tests, and it offers a little more variety in terms of options to enlarge photos, with the maximum size running all the way up to 30x45 inches. Both Nations Photo Lab and AdoramaPix accept images in TIFF format, which is especially important for serious photographers.
Nations Photo Lab earns particularly high marks for excellent photo enlargements and unique photo gift options like bracelets. Its new mobile app is handy for ordering prints quickly from the convenience of your mobile phone making it ultra-easy to print photos from, say, Facebook.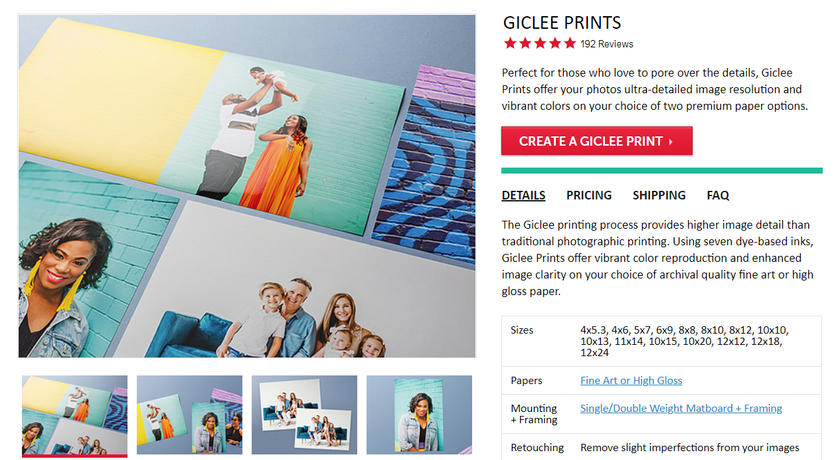 Mpix is among the most popular online photo printing services. It has a well-deserved reputation — the company's prints, particularly in larger sizes, are some of the best in the biz. If you want to enlarge photos and feel confident that they'll look beautiful on paper, Mpix is a good bet.
Like Nations Photo Lab, Mpix offers top-quality customized framing options, which makes it an excellent choice for photographers or anyone who needs professional services. On the other hand, Mpix doesn't offer any small print sizes with a 4:3 aspect ratio. This is the ratio most smartphone cameras use, so if you're a dedicated smartphone photographer, you'll likely want to go a different route.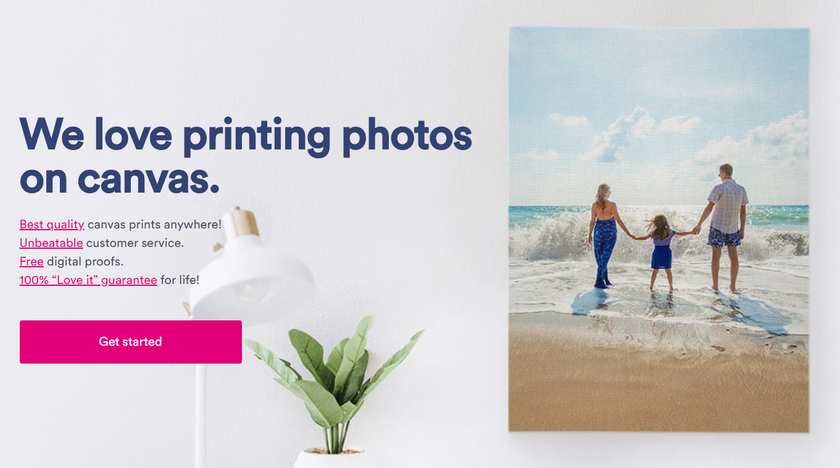 For those who need the best photo prints, this is a great option. CanvasPop is for the discerning photographer whose motto is "Go big or go home." Plenty of the services in our guide will print photo enlargements on paper or even enlarge photos for canvas prints, but CanvasPop's picturesare seriously large — you can go up to 38x76 inches.
The main drawback of CanvasPop online photo printing service, according to most folks who've used it, is the unusually long delivery times. Don't get us wrong — CanvasPop definitely offers high-quality prints on canvas. If you've got time to kill, it's an excellent choice. But if you're in a hurry, you can go elsewhere and get equally high-quality prints faster, even on canvas.

WhiteWall photo service comes with some pretty serious credentials. This Germany-based lab has won the Technical Image Press Association's award for Best Photo Print Service — twice. Although it's not yet as widely known as many of its competitors, it's gaining ground fast, especially in the fine art world.
That said, WhiteWall is probably not for folks who want quick, cheap online printing for a family scrapbook or a simple photo card. But if you're a career photographer who needs to flawlessly display your work in a gallery or museum setting, you'll want to put your trust in a top-tier professional option. For that, WhiteWall is the way to go. Here you get the best-printed photos.

Ritzpix holds its own in terms of print quality and offers great value to boot. There's no minimum order for invitations or holiday photo cards, it supports photo enlargements up to 72x24 inches, and it has multiple integrated options for photo editing (including Adobe Aviary and PicMonkey). Plus, it has a reputation for reliable, secure shipping, so your prints should arrive safe and sound.
Its web interface isn't as slick as most of the others on our list. But if that isn't a major concern for you, Ritzpix is a solid choice with basic photo editing capabilities such as image brightening. If the presented processing functions are not enough for you, use the best HDR photography software.

Professional Online Digital Photo Printing Services
That's our list of the best photo prints stores, and shutterbugs. Whatever you plan to do with your photos and whichever online service you end up choosing, we hope we've helped you find the best place to print your photos.
One last note: While many of the services we've listed above do offer photo enhancement, this service will typically cost extra. If you want to add some magic to your photos, be sure to check out the best software for picture editing. Luminar Neo with all-in-one tool Accent AI can make your images really stunning in one slider move. Infused with cutting-edge artificial intelligence, the Accent AI tool allows you to dynamically improve your photos in seconds. If you're not ready to buy Luminar Neo just yet, we'd love for you to try it out for free, just follow the link https://skylum.com/luminar.
Conclusion
Choosing the right online photo printing company is crucial for turning your digital photos into beautiful, high-quality prints that you can cherish for years to come. The services highlighted in this article are among the best ones available, offering a range of features, pricing plans, and sizes. Of course, there are other options, such as Walgreens Photo, but today we've settled on 11 of the most popular. Whether you prefer glossy or matte finishes, canvas or metal prints, or standard or custom photo sizes, there is a service that can meet your needs. By comparing the different options, you can find the best photo printing companies. And of course, don't forget about image processing. If you are new to this, we recommend using the best free photo editing software for beginners. With it, you can both remove small imperfections or completely change the photo, for example, delete the background from an image.
FAQ
Which Service Has the Best Quality?
There are plenty of decent options for getting quality prints. You can try Nations Photo Lab, CanvasPop, or any of the other options suggested in our article.
How Much Does It Cost to Get Photos Printed?
The cost of getting photo products varies depending on different reasons. Consider the size, print quality, type of photo paper, and the service used.
Which Printing Service Has the Best App?
There are many great options, but the best overall is considered to be Shutterfly. In addition to a platform for photo sharing and storage, the app also provides users with the option to order photo printing services and a variety of other products featuring their uploaded images.
Which Digital Printing Service Is the Fastest?
If you prefer the best photo quality, you're better off with high-end services like Nations Photo Lab or Mpix. However, for those who need quick turnaround times to print photos, services like CVS are viable options.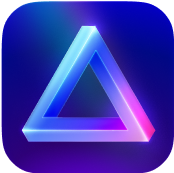 Advanced yet easy-to-use photo editor
view plans