Do you get awkward when it's time to take pictures? Can you never get that perfect shot? Do you not have any Insta-worthy close-ups to post?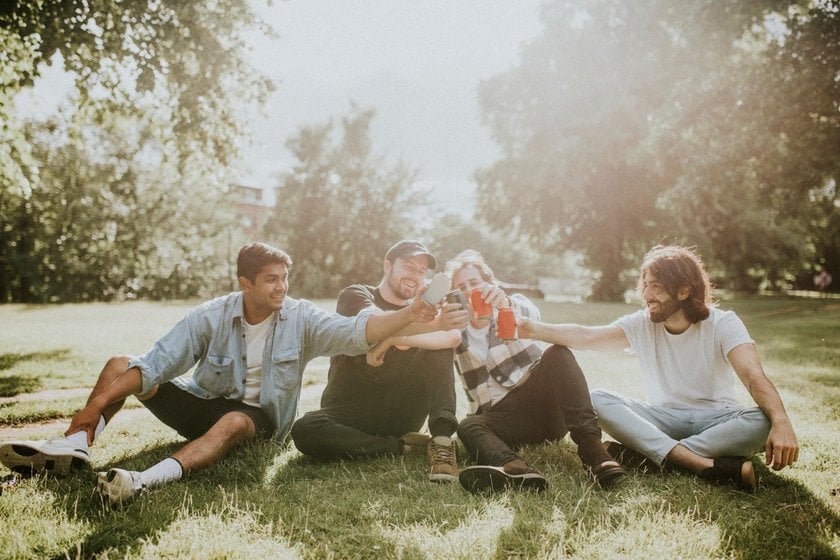 Well then, this is just the post for you! We have the best friend poses for your next BFF photoshoot. So, before you get ready to capture that shot, here's how you can look great!
33 Top Best Friend Photoshoot Poses: Capturing Memories with Friends
Getting everyone to join in a fun activity with the same enthusiasm is hard because not everyone feels the same way about everything. The same goes for pictures. Not everyone is equally excited about pictures – and not everyone is as photogenic either. But whether it's something that comes naturally to you or something that requires you to get creative, our best friend picture ideas are just the thing to help you get the perfect selfie every single time - you can't go wrong, promise!
#1 The Camera Fingers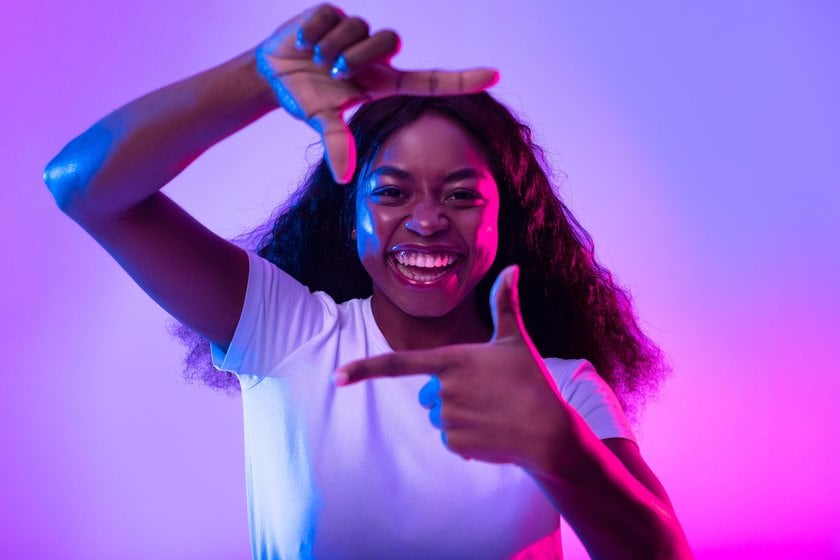 The easiest bestie poses with friends are the ones that don't require a backdrop or golden hour – you can simply use your fingers to form a camera and strike a funny face. It's a really cute photo idea with friends, and it's like zero effort. So, do try it for your next best friend photoshoot.
#2 Confetti Shower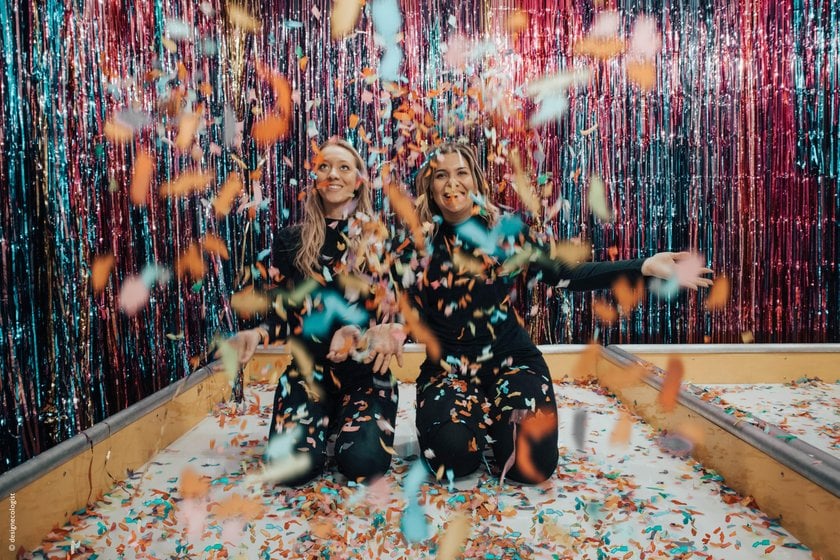 Another lovely best friend photoshoot idea is to take confetti and throw it at the camera before clicking the picture. This will give a very bokeh-ish feel to the picture which is a definite unique touch to any BFF photoshoot.
#3 The Sexy Back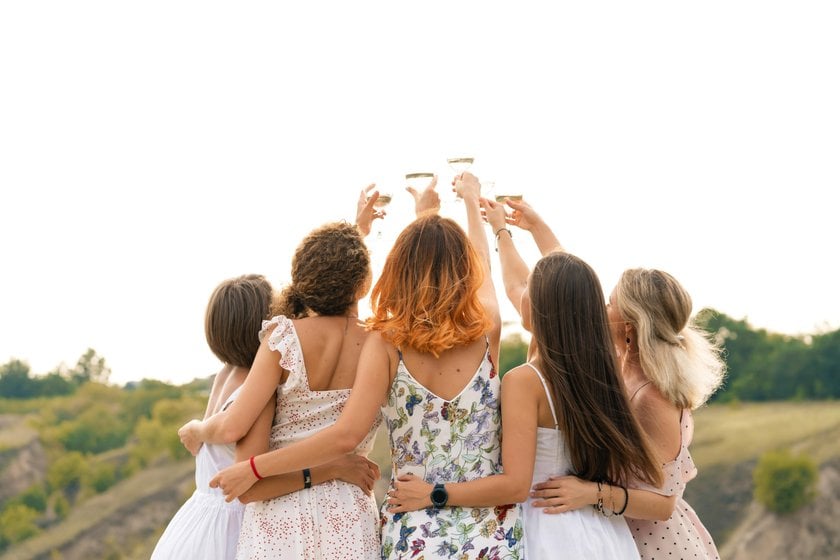 A simple photo from the back is also a very unique group photo pose for friends to try. All you need to do is stand with your back towards the camera and you're good. Although, of course, you can always glance back or strike a funny face if you feel like it because there really is no wrong way to create pictures.
#4 Color Bombs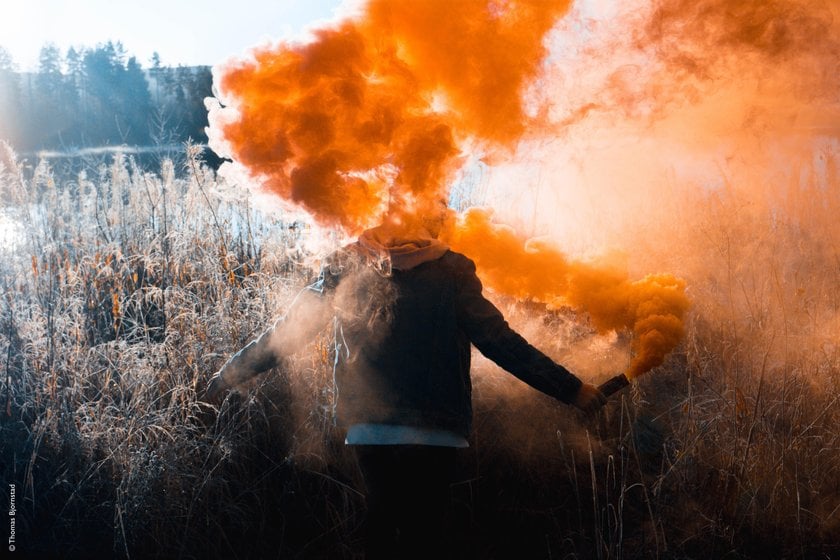 Color bombs are a fantastic photo prop, and they're pretty much effortless. You can simply set off a bomb while you click your pictures, and they will turn out beautiful. And yes, editing your pictures later to give the effect of a color bomb is so not the same thing because actually setting off a color bomb is FUN.
#5 Half Hearts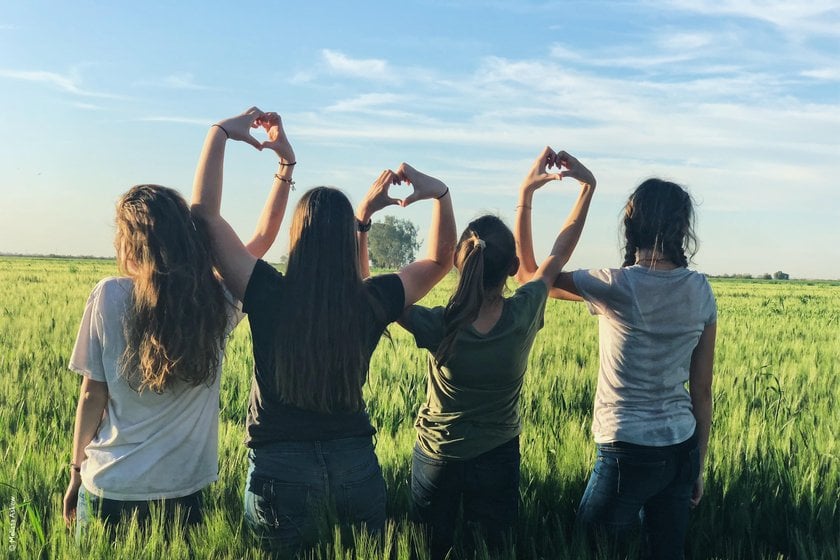 Speaking of friend poses, making half hearts with your hands (and sometimes even your body) is pretty popular. Both you and your best friend make a half heart and join your hands together to complete the heart. So, yeah, definitely a really cute photo idea with friends.
#6 Matching Outfits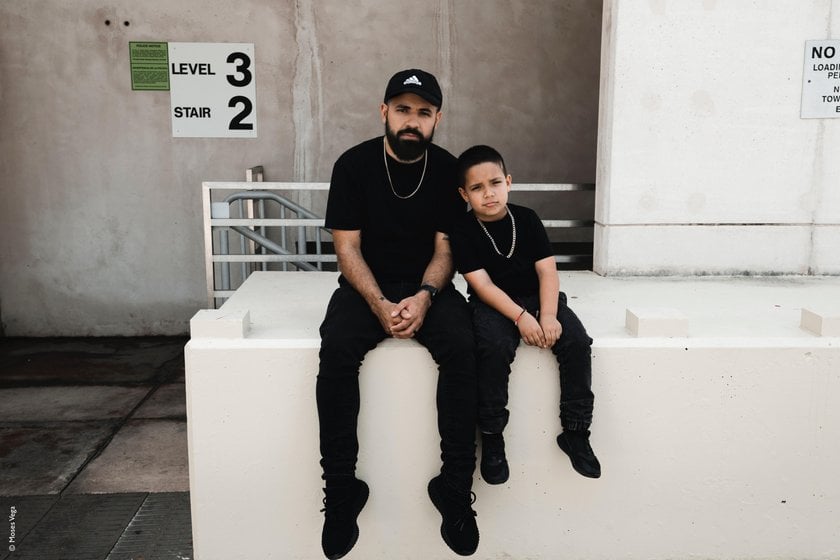 Twinning with your bestie is simple yet speaks volumes. It shows how attached you two actually are, how you need to keep each other, and thus, makes just about any photograph like ten times more personal. And you know what? It would look even cuter if you have a large group of friends.
#7 Balloons or Flowers – or Both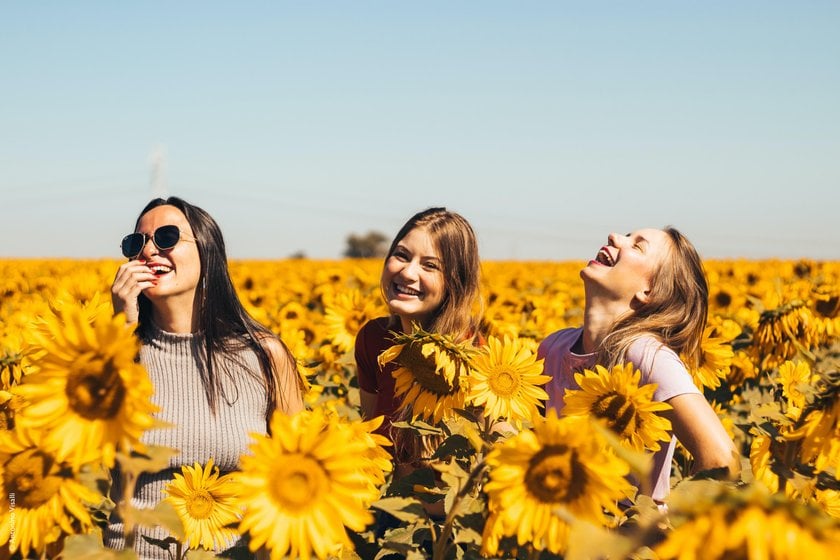 Everyone loves balloons and flowers because they make everything better. Hence, when looking for BFF photoshoot ideas, you should consider these props are excellent ways of elevating your pictures without doing much. It's easy, it's effortless, and still looks super cool!
#8 The Mid-Air Photograph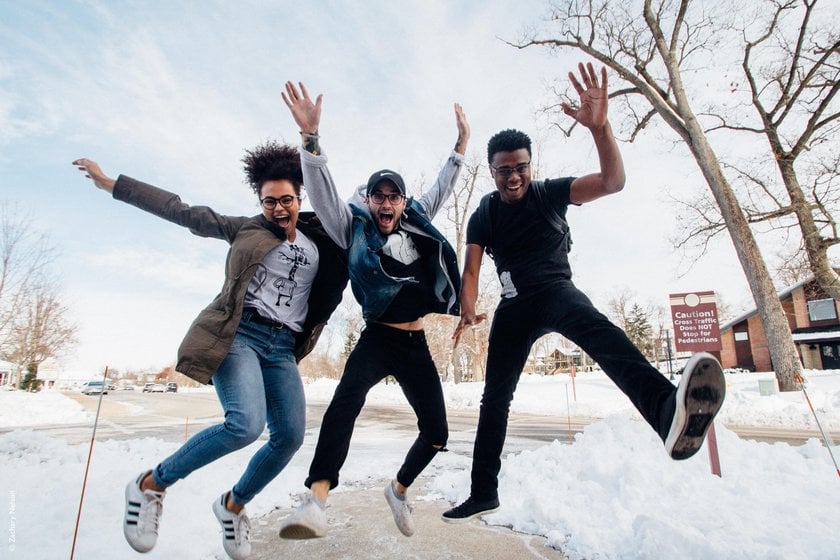 You can be your true, goofy self in front of your friends without fear of judgment. And that's something which should reflect in your best friend photoshoot. Remember, it's not about taking pictures but making memories. So, take a leap (jump) and snap a candid photograph midway – we promise it will be a worthwhile photograph.
#9 The Piggyback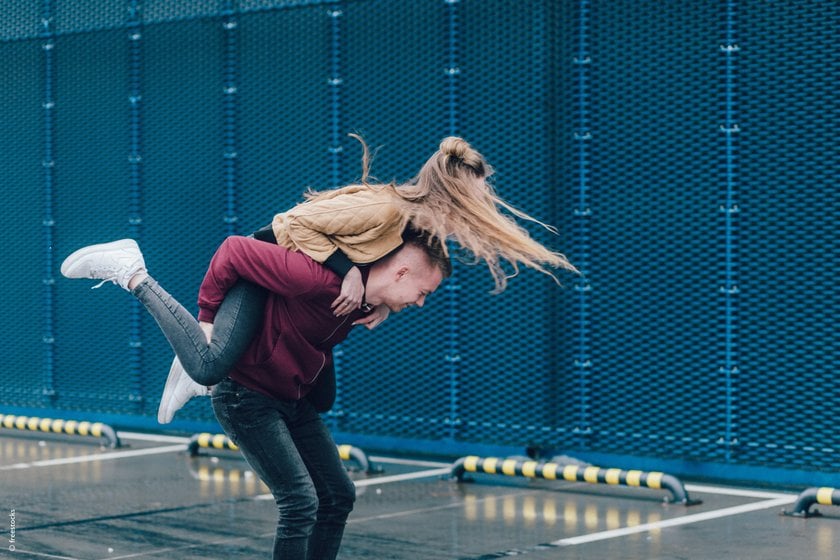 Speaking of making memories, another great best friend pose for 2 is the piggyback pose. One of you should climb on the other's back and you should both just wave at the camera. And it will make for a really casual, candid photograph.
#10 The Fond Glance
They say eyes speak volumes, right? So, why don't you show your love for your bestie by fondly staring at them with affection – but like not in a creepy sort of way. Or then again, if that's something that will get you both laughing, then why not? After all, the best pictures are the happy ones.
#11 Classic Pout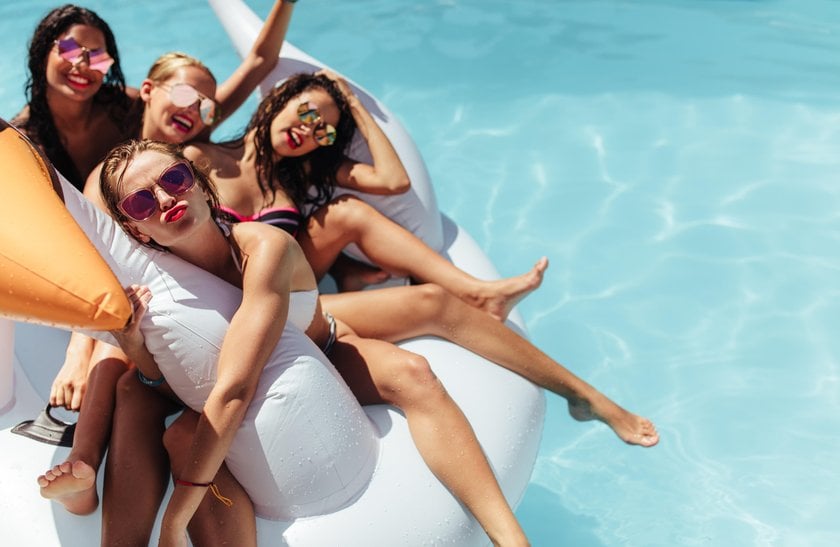 When we talk about friendship poses for pictures, we can't leave out the classic pout, of course! It is very effortless but still makes for a wonderful photograph.
#12 Back-to-Back Picture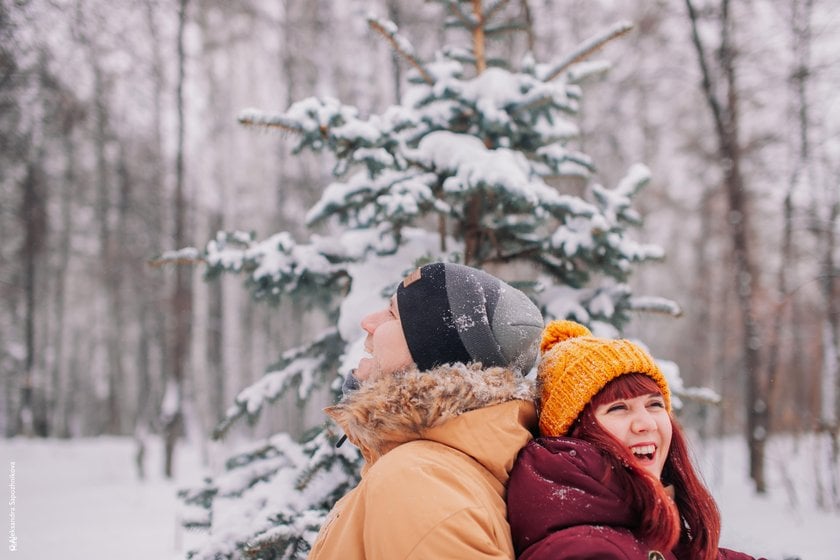 Still looking for ideas on how to pose for pictures with friends? Well, take our advice and keep it simple. Just stand with your backs facing each other and say cheese! Because remember, sometimes less is more. And this helps make your genuine bond the focus of the picture.
#13 The Mid-Dance Picture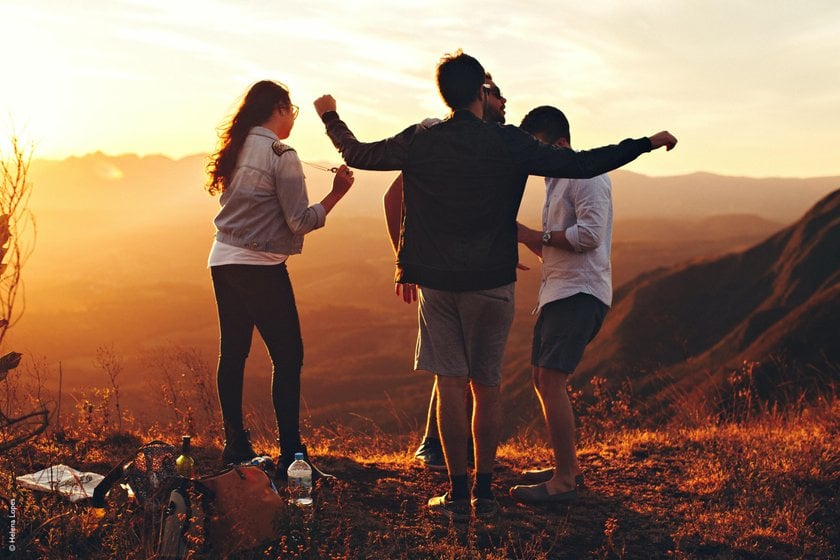 Ever wanted to let loose and just dance around with your best friend?
Well, do it and maybe even take a picture while you're at it! It will genuinely make for the perfect picture.
#14 The Ready-to-Capture Photograph
If you can't decide on a pose for your best friend photoshoot, maybe you can just take a picture where one of you is ready to capture the other's photo – again, a very candid and personal feeling photograph.

#15 The Mandatory Food Shot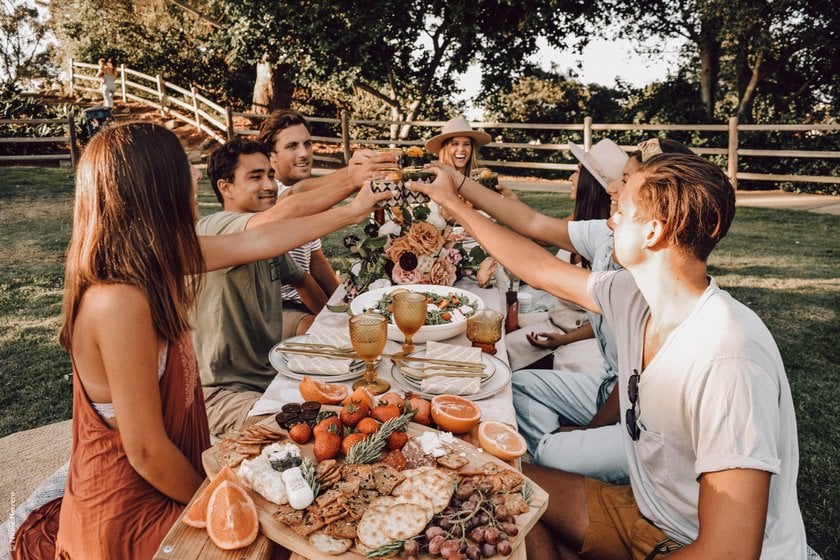 If they're your best friend, you've probably spent shared plenty of meals together. And these are also moments worth remembering, so don't forget to take a nice photograph while eating every now and then.

#16 One with Bubbles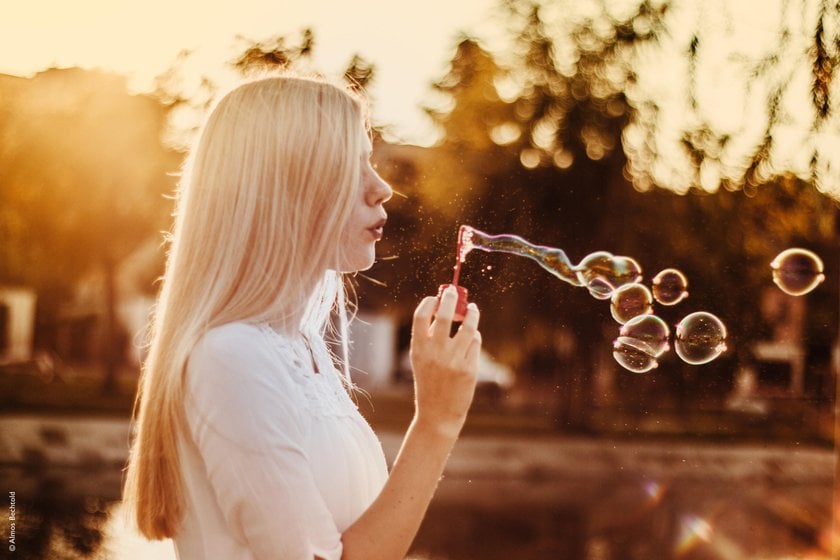 Blowing bubbles together is a very nostalgic way to commemorate childhood friendships and really live in the present moment. So, for your next picture pose with friends, take a bubble blower and blow to your heart's content!
#17 Flaunt Your Secret Handshake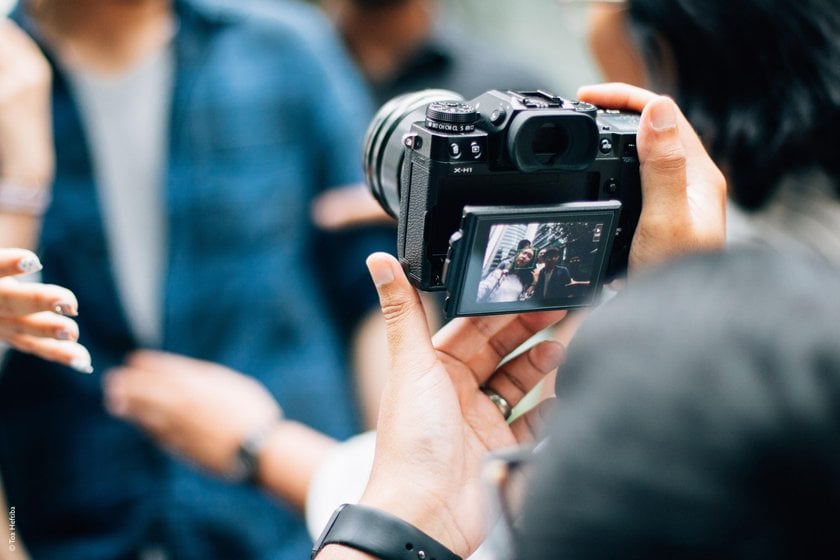 Do you and your bestie have a secret handshake? Well, now's the perfect opportunity for you to show it off to the world! So, do it because there's no better time than when you're taking a picture!
#18 Use Your Shadows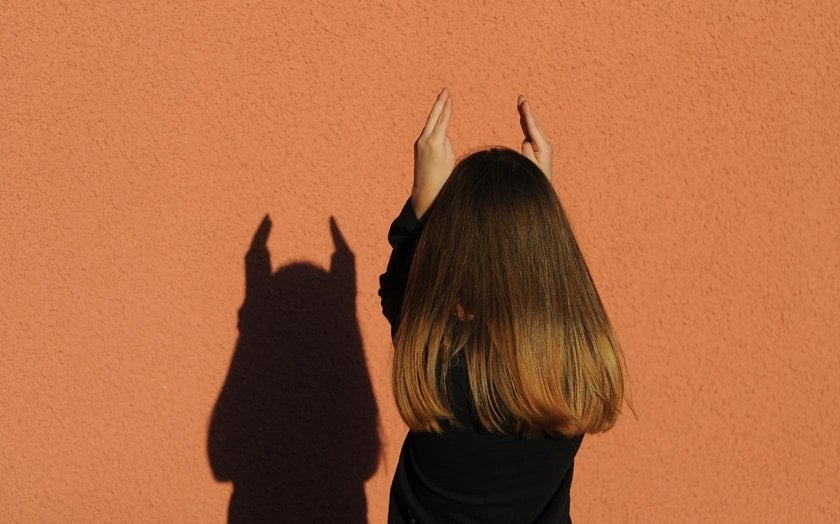 Silhouette pictures can be quick aesthetic if taken the right way. Hence, we suggest that you take some time to adjust the natural light to take a cute picture with your friend – it's natural and beautiful at the same time. Plus, you don't even need props or anything.
#19 The Poolside Picture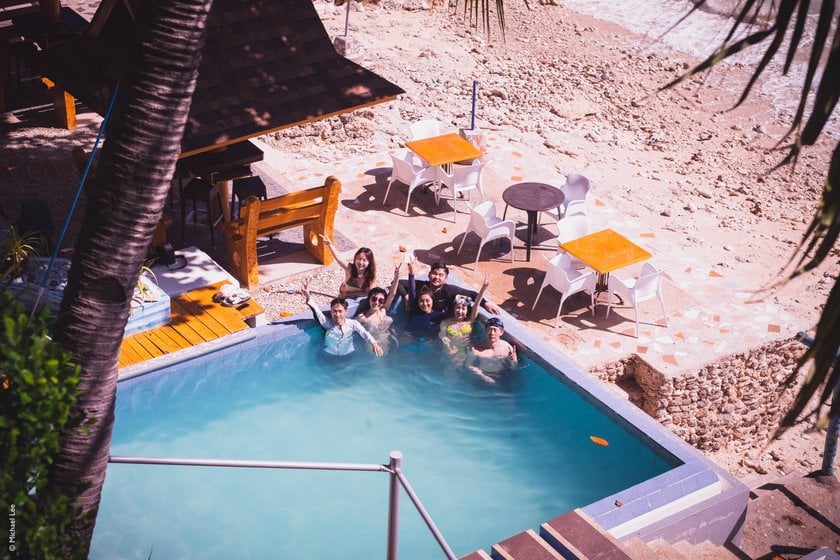 At a poolside party? Perfect timing for friend pictures ideas! Pose however you like but just don't forget to smile – and there you have a wonderful yet zero-effort picture!
#20 The Recreation of Another Photo
Recreating an old photo can be both fun and nostalgic. So, whether you choose to recreate your own picture from a few years ago, or just a viral photo off the internet, we guarantee that you'll be making memories all the way!

#21 Sunset Walk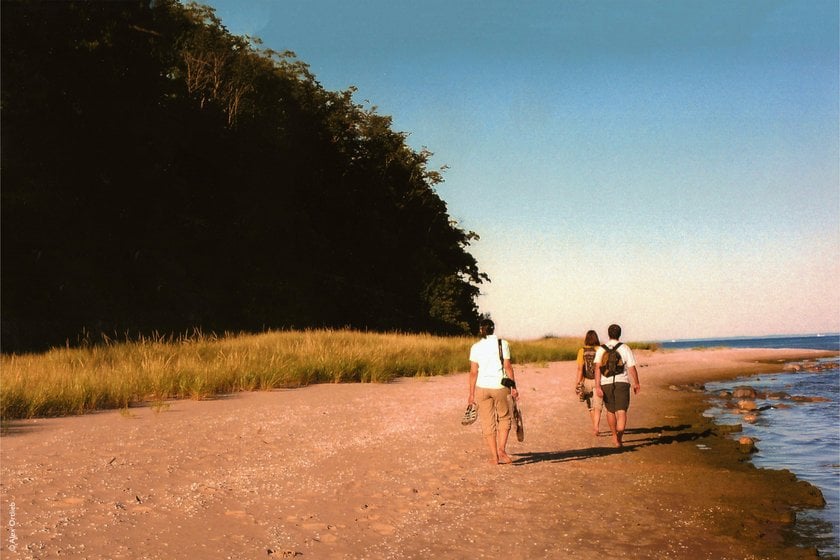 Who said you needed a special occasion to get a good picture?
Absolutely not!

There is no better time to take a picture than the sunset or sunrise, especially if you and your friends are fond of taking sunset walks. The picture will be a wonderful memory for you to cherish - so don't be shy and click away!
#22 Pajama Party Pic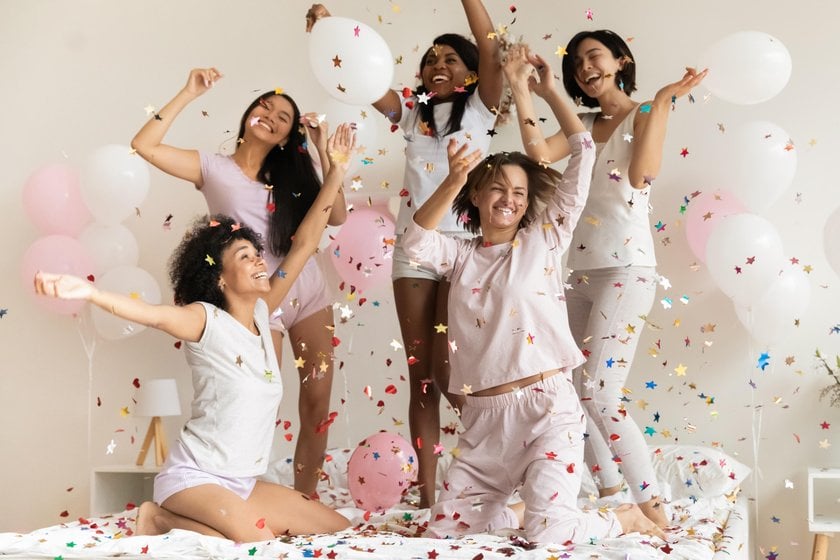 Sleepovers are just the best, aren't they? You get to spend loads of time with your best friend without a care in the world. And if you're close enough, maybe you can even wear matching pajamas. But whatever the case, you definitely need a pajama party picture with your friend because if you don't, then honestly are you even friends?
#23 Fun Activity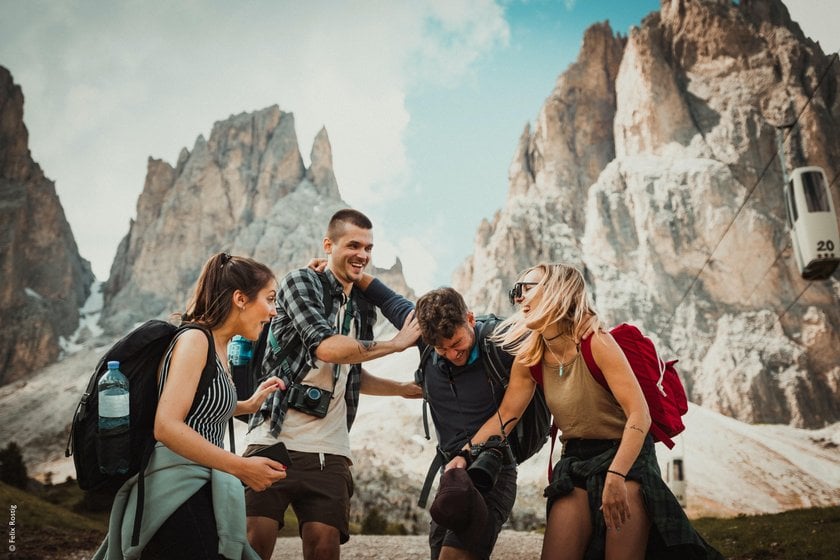 If you and your friends have certain activities that you do together, then this is the perfect opportunity for you to click a few photographs. Just smile and be yourself, and the pictures will turn out just great. Because remember, pictures are all about making memories.
#24 The Sunkissed Photograph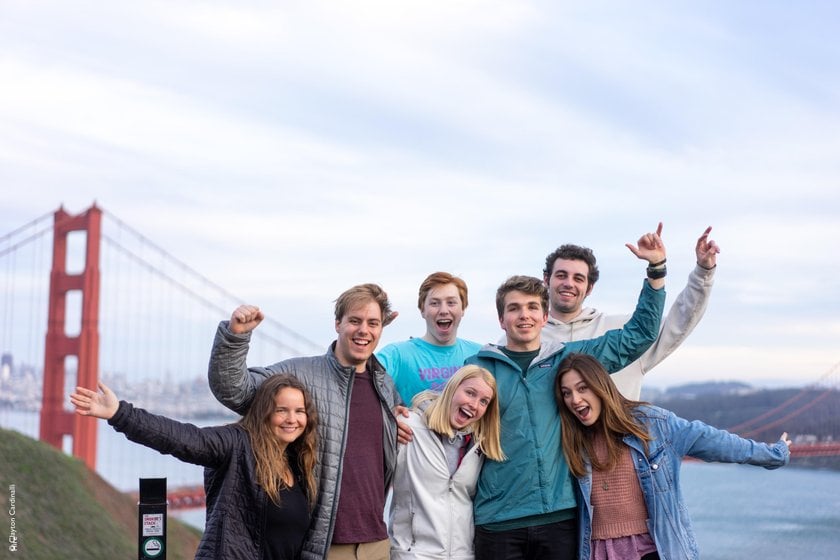 Don't you just love those Insta-worthy sunkissed photographs?
Well, then why don't you take some of your own? Sure, you might need to work on getting the right angles, but it will be worth it.
#25 Road Trip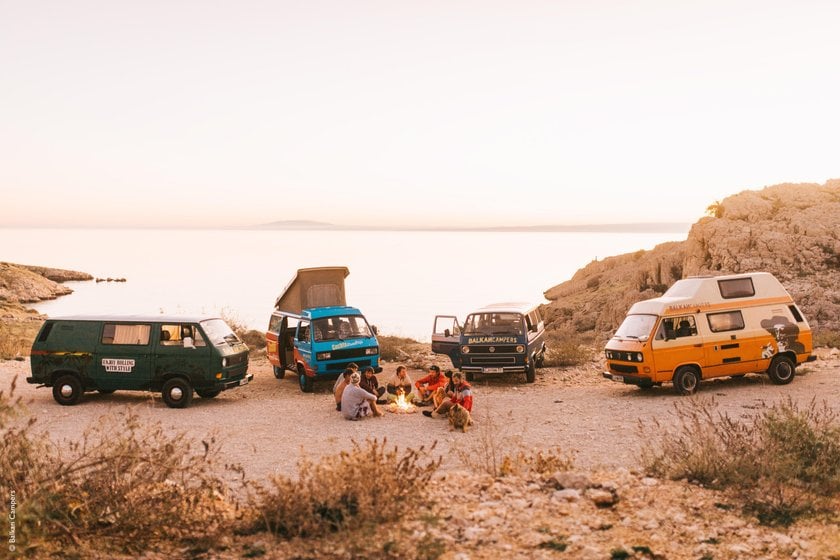 Road trips are yet another great opportunity for you to take pose for pictures with your friends. You don't even have to make them look perfect because the perfect moments are all about being with the people you love. And thus, just focus on enjoying yourself and capture the moments as they come.
#26 Different Perspectives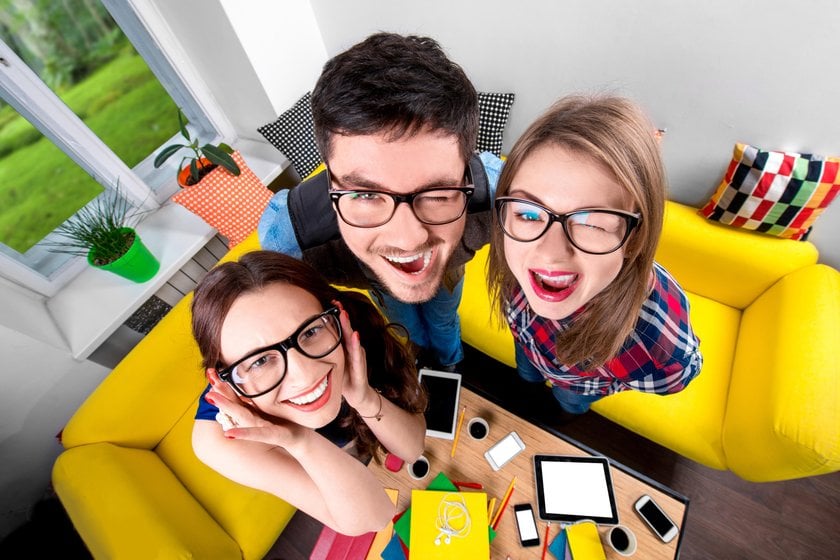 Taking pictures at eye level every single time can be quite boring. So, maybe try changing things up a bit every now and then and take a picture or two from a different perspective.
#27 Huddle Around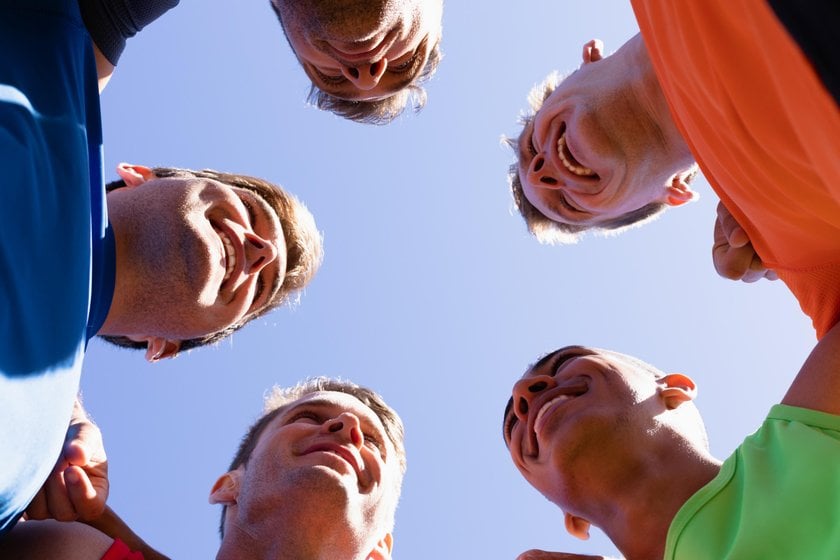 If you have a large group of friends, a great pose with friends for picture would be to just huddle around each other and take a picture from a downward angle. It will really show the bond you guys share, which is what pictures are all about, right?
#28 The Train
Standing in a train formation with your body slightly tilted to the left or right is another great way of taking a photograph. Hence, you should definitely try it with your friends!
#29 The Photobooth Pic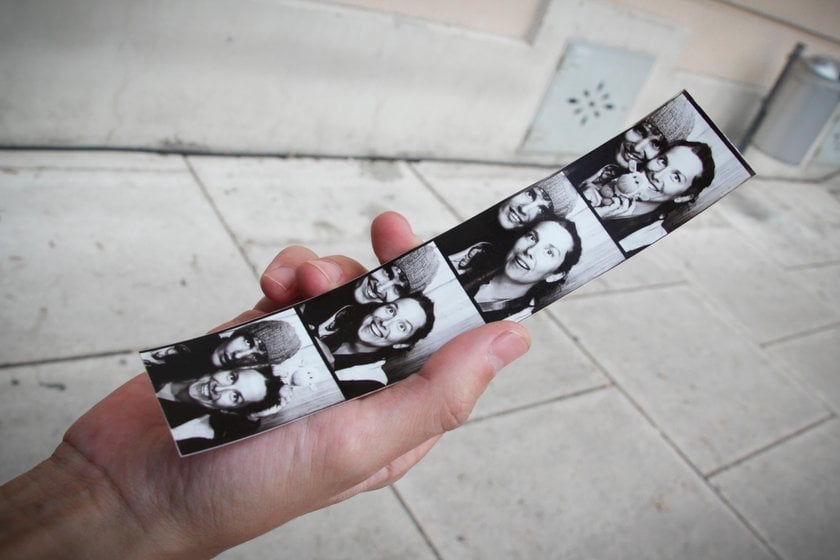 Photobooth pics are really silly but also really memorable. So, take loads of those on your BFF photoshoot. They'll turn out great, and you'll want to cherish them forever.
#30 Tilted Head Pose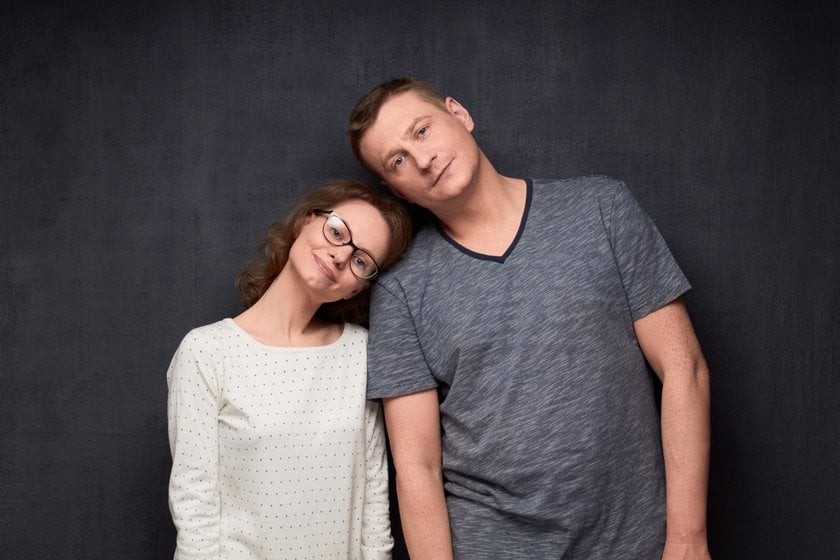 Another one of our favorite friend poses for pictures is the one where you tilt your head on your bestie's shoulder just to show how attached the two of you are. Very simple yet very touching.
#31 One with the Stairs
Did you know stairs can really add a unique dimension to your photos? So, use them as a prop for your next friend pictures and make the most of the extra levels.

#32 Get Close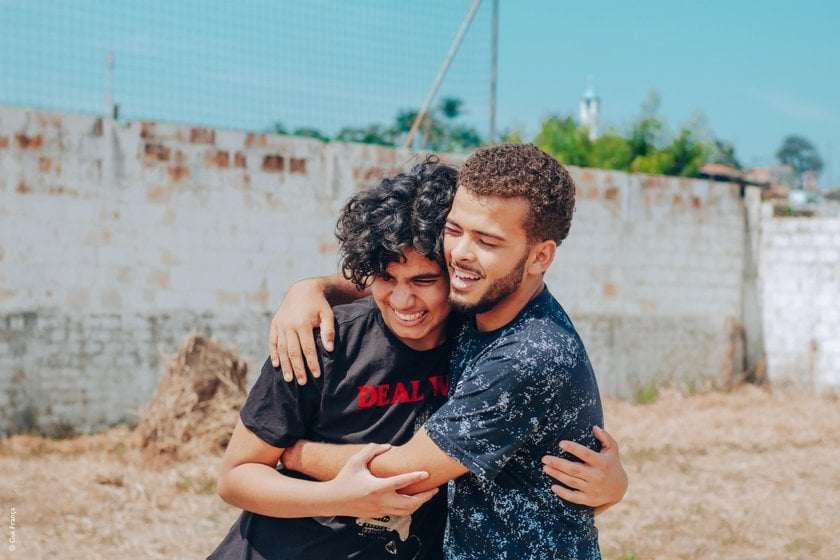 Get close to your bestie in a hug or half-hug formation and just snap a picture. Because no, it doesn't ever get old. You don't have to go all out just to take a cute picture. So, do what works for you. So long as you guys are in the frame together, it will turn out just fine.
#33 Candid Laughter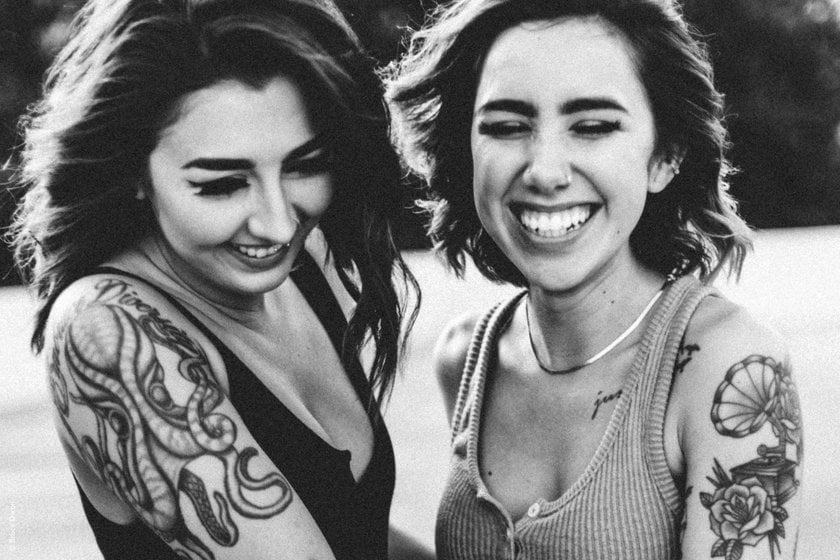 Again, friendship is about shared laughter, so why not take a moment to just be yourself? Fool around with your bestie and just genuinely be yourself and we promise there isn't a better picture in the entire universe!
What to do if you can't take a perfect photo
If your pictures don't turn out the way you plan, maybe you need to consider more than just the way you pose, such as:
Lighting

Angles
Backdrop
Props
Final Words
If you love taking pictures, just do it! There's no such thing as a perfect picture or a perfect pose. It's all about being fully immersed in the moment and living it up with your bestie. So, take help from our guide to posing but remember not to overdo it. Just be natural – be yourself, and your pictures will turn out just great!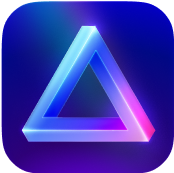 Advanced yet easy-to-use photo editor
view plans