The great news for today's operators is the emergence of video stabilizers. The presence of such a device has significantly simplified the work, made it more ergonomic, and, what is very nice, now the whole process is much faster and, in addition, the image is much better.
There once was a time when filmmakers experimented as hard as they could, trying a lot of options to get some non-trivial, interesting, and unique shots as a result. So how do you move the camera during a workflow? Perhaps you need the best stabilizer for the camera right now. After all, among other things, the picture had to be of impeccable quality. Now, this system is an indispensable part of any video shooting process. But in addition to professional filming, such a system has been used for other, more personal purposes. If the name itself doesn't ring a bell for you yet, it's time to learn a little more about it. Сamera balancer will especially come in handy if you love taking pictures. Yes, and being aware of modern technology now should be absolutely everyone because modernity brings a lot of cool and, most importantly, quite useful things into people's lives.
Some information about camera stabilizers and gimbal
For those who love to shoot videos and have realized that this kind of activity is a vocation - it is worth thinking about buying a good camera motion stabilizer. This product has very quickly gained popularity not only among professional photographers but also among people who try to capture every moment of their life in a beautiful photo. Such a system allows you to turn any video capture into a real, high-quality film.
The handheld camera stabilizer is designed for no jolting and vibration when shooting, including video. Most often such a professional accessory is made of aircraft aluminum, but the handle for comfort and convenience is made of rubber, which allows the device to not slip in your hand and most easily use it in any situation.
A gimbal is a mount that turns to allow the camera to rotate around a single axis. It keeps the device in balance and counteracts any unwanted movements. Nowadays, it is especially common to use modern technology with a 3-axis gimbal.
Providing smooth motion when shooting allows you to create a true masterpiece and capture the real thing you want to shoot. For those who just shoot for fun and do not put the video on the public review, it will also bring a lot of good impressions. Smooth picture, no shake, all this significantly improves the quality of your video. Previously, camera stabilizers were only used to make professional films for television. Today it can be used for other purposes:
Wedding filming. Everyone dreams to remember this day for a long time, as one of the brightest and truly beautiful in life. Every moment is very important for the young couple. And all the impressions which the guests and the newlyweds get after watching the event video depend on the quality of the shooting. Therefore, in addition to pro photographers, any guest can also shoot and take good pictures with a camera handheld stabilizer.

Shooting your music video. Without such a device, you are unlikely to get a cool video to present. This is a cool thing for those who aren't even going to make any money from professional filming but aren't willing to sacrifice quality to create gorgeous photos and videos. A great solution that gives you perfect camera control without too much effort or complicated settings.

Home video. Nowadays, many people try to make money online by posting different videos online. Some people cook, some do makeup, and some people are more interested in video reviews of products and more. Video stabilizers will help to make a video that will be interesting and comfortable to watch and it will significantly increase your income in such an area of your earnings.
Video blogging is a very popular topic and having such a device will be indispensable. A system for video cameras is simply indispensable. Once you try it and compare the quality of the shooting and the picture, you'll understand that you need a handheld stabilizer for the camera.
The greatest stabilizers to buy today
In today's market, there are quite popular models, which are now in very high demand. You can find the perfect solution for any budget. We'll look at devices that can be used equally comfortably by beginners and professionals. If you are not ready to spend a lot of savings on a stabilizer for cameras, then try quality budget devices.
1.
Steadicam
A professional, ultra-compact system. Merlin 2 model is not a particularly cheap option, but it's worth the money. With this device you get a lot of advantages:
It lets you create a flying frame wherever you need it - whether you're going down or up the stairs, shooting indoors or outdoors, or wading through a crowd.

Provides the kind of smooth camera movement you'd get with a professional device at numerous movie locations.

The quick-release mount allows you to mount your camera to the system in an instant. It can be removed quickly for tripod shooting.
This is one of the best camera stabilizers and it is designed to reduce the strain on the operator's hands. Fully assembled and ready to use, it weighs very light. The unique design ensures reliable stabilization of the camera and allows the use of lenses with long focal lengths, which is appreciated by professionals. This camera stabilizer is supplied with a unique counter-balancing system of two adjustable extenders and weights for accurate balancing.
2.
Zhiyun
The model which calls Crane M2 is a universal stabilizer that can be used for simple cameras as well as for smartphones or action cameras. For this purpose, it comes with a universal platform for attaching different types of devices. It can be described as the best handheld camera stabilizer. This device has compact in size and lightweight, so the operator's hand will not get tired during long hours of shooting. As an option, it can be used to shoot your video blogs and travel. The device supports several artistic shooting modes to help you unleash your creativity.
Locking one of the axes all at the same time is available. There's also a special mode with beautiful tilt, and rotating around an axis. It fits perfectly with professional camera setups. And the sport mode is excellent for shooting with a quick frame change. It is also worth noting that the stabilizer has a system of memorizing settings, which will save time to prepare the device. We consider it the best camera stabilizer which is easy to operate. Its handle has an informative screen, mode shift, and proximity control buttons.
3.
Sutephoto
The S60 model is also on the list of the best devices to stabilize your camera. It is suitable for use by professionals and novice photographers, it is much better than the shorter device from the same manufacturer. The important difference is that this model can stabilize more SLR and mirrorless cameras. The new original device will cost you much cheaper than the Steadicam and will surprise you with its reliability.
A very high-quality device, which allows you to stabilize semi-professional and professional cameras of low weight. The device is made of aluminum alloy. It is very lightweight, so your hand will not strain too much. It has a great stabilization effect and you can adjust it by levels and special marks on all planes. A must-have item and at the same time quite a budget option.
4.
Roxant Pro
This model is often chosen by hikers and outdoor enthusiasts. Despite its impressive price, you are guaranteed to get a first-class stabilizer for action cameras with a set of great features. This stabilizer incredibly firmly keeps the camera in the most unforeseen situations. It has a stable design so you can be confident in the quality of your videos and photos. If you are new to shooting or just have a hard time holding the device, this product will help you. This device will never let you down: it has a special non-slip grip that negates any shakes and vibrations.
5.
Moza
The Air Cross model is a sturdy and lightweight DSLR camera stabilizer. It's also worth noting that the Air Cross features a unique quick-release pad, allowing you to quickly flip your camera between the stabilizer, tripod, monopod, or slider, which is indispensable in a commercial shooting. It also supports a mode that allows you to shoot in continuous rotation around the center, and Sport mode, which combines smooth tracking with sharp camera rotations. Of other features, it's worth noting that the device can charge the camera while it's running. And the duration of its work from the batteries in it reaches 12 hours.
6.
CAMVATE
This is the best stabilizer for DSLR if you have a Canon or Nikon. There is no balancer provided here, you get a special cage into which you need to thread the camera. The device holds the DSLR in place, and there is a grip on top to hold and control the camera. The segments of the cage are made of aluminum, so it's a strong design. The camera is mounted very firmly, but this system is more sensitive to strong shocks and concussions. It won't eliminate them. But it will greatly improve your shots if you're moving away from purely hands-on shooting.
7.
Dazzne
Very good for quick and easy photography. A great steady camera holder that will be a first-class addition to any photography. It will keep your hand safe while gripping. The rod holder enables it easy to install and remove light modifiers, the extension cord makes it easy to attach other grip supports. This device helps you control the gimble with extra stability. The LED light allows you to see what's wrong with the gimbal, and it's sensational for use during live performances. Picks for the best device? Then check out this stabilizer.
8.
DJI
The Ronin SC model shows excellent smoothness when recording video and is designed for a huge number of cameras. And, most models can be connected to a stabilizer with zoom and focus control. The device can lock each of the three axes, which provides a more comfortable camera calibration, as well as ease of transportation.
Also, when you turn the unit off, its motors stop working gradually so you don't damage your camera and lens. The device has a user-friendly control, which is done through a knob or a special app. Of the disadvantages of the stabilizer, it is worth noting the non-removable battery. You can charge it only when it is fully assembled, which means that you will have to take breaks to charge the battery when shooting for long periods. Battery life is 11 hours.
9.
Zeadio
The model is versatile and designed to be used for a variety of occasions. You can use it to record events and movies like a pro. The design allows you to shoot from a low or high angle without a camera shake. All quality camera stabilizers are compatible with popular brands, and this one is no exception. This stabilizer is designed with a focus on stability. By making simple adjustments, you can mount the camera and use it for snowboarding, skiing, skateboarding, and other sporting activities. The device is not only powerful but also easy to use. It's lighter than others. We believe that this is the best video camera stabilizer for outdoor sports.
10.
Autopilot
It allows you to shoot smooth, fluid movements that give your movies exciting dynamics. Thanks to the gimbal, the wobble is greatly reduced and the footage appears to float. This is a lightweight and compact handheld system for DSLRs. It eliminates the need for tripods, giving filmmakers greater flexibility in achieving camera movement and tracking shots. The precision-bearing device absorbs unwanted camera movement on all types of ground. The platform contains eight steel plate weights for balance. They can be added or removed depending on the load on the camera.
What do I need to consider when buying?
To choose the best affordable DSLR stabilizer, you must first understand exactly what you want to get. Are two axes enough for you, or do you want to get the most out of the device? Do you want protection from the weather, or do you need new-fangled shooting functions? In any case, professionals recommend focusing on several issues. The first is the weight of the stabilizer. The second, no less important point, is the weight the system can support. Balancing is the last, but no less important aspect to keep in mind.
What would be the best option for you?
For now, it is safe to say that axial stabilizers, at least their popular models, do not vary greatly in quality, regardless of price. Therefore, in most cases, it is quite difficult to make a wrong choice. Choose the device that is suitable for your professional and artistic requirements, and you most likely will not regret it.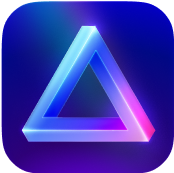 Advanced yet easy-to-use photo editor
view plans