2015 Creative Kit Holiday Bundle. An over $300 value for only $99!
Just a few months ago we were incredibly excited to release Creative Kit 2016. So, this year we wanted to find a way to add more value than ever to our holiday offer featuring the Creative Kit. We think it's our best ever!
At $149, Creative Kit is already an incredible value, featuring 6 powerful photo editing and retouching apps that cost over $300 if purchased separately. But this holiday, we've dropped the price the $50 PLUS added incredible bonuses worth more than $150. All told, you get more than $300 for only $99.99!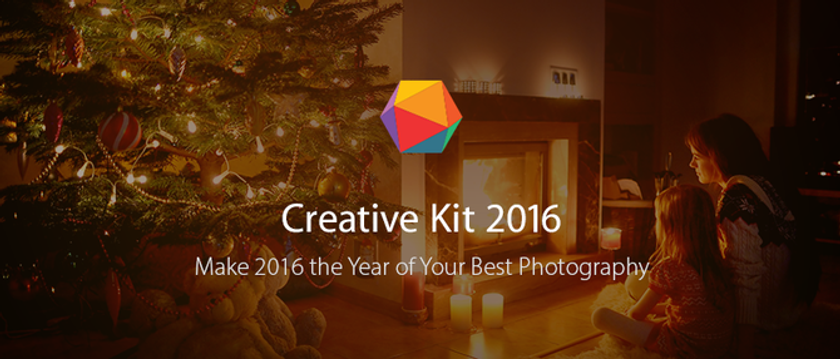 Creative Kit 2016 ($149.99) - Creative Kit 2016 includes our award-winning collection of powerful photo retouching and editing tools created just for the Mac. You will receive 6 distinct apps in a single package that will help add impact and drama to your images, enable you to create a timeless black and white images, recreate expensive lens effects with just a few clicks, quickly remove unwanted objects, eliminate distracting digital noise, and even inspire new creative concepts.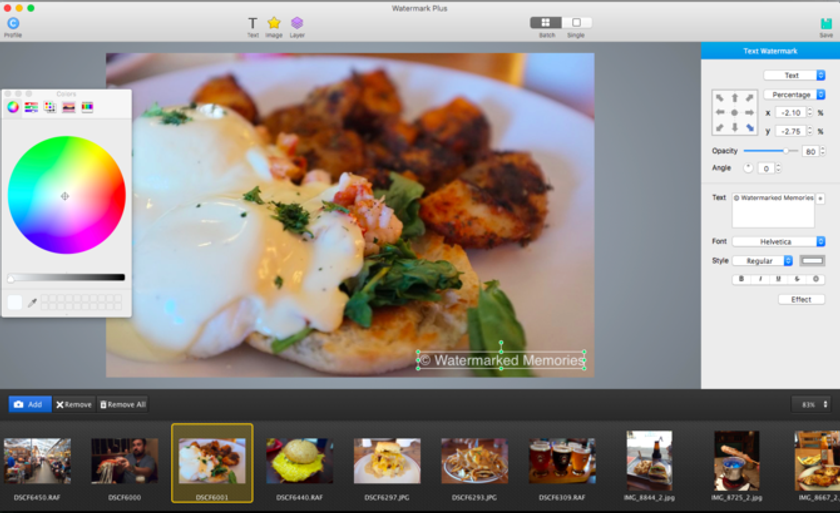 WaterMark Plus ($29.99) - Pearl Mountain's easy to use app for watermarking, resizing, batch processing. With this software you will be able to quickly resize, rename, batch watermark and convert multiple images all at once. You can quickly resize images for the web and/or add watermarks to protect your images online from unintended use.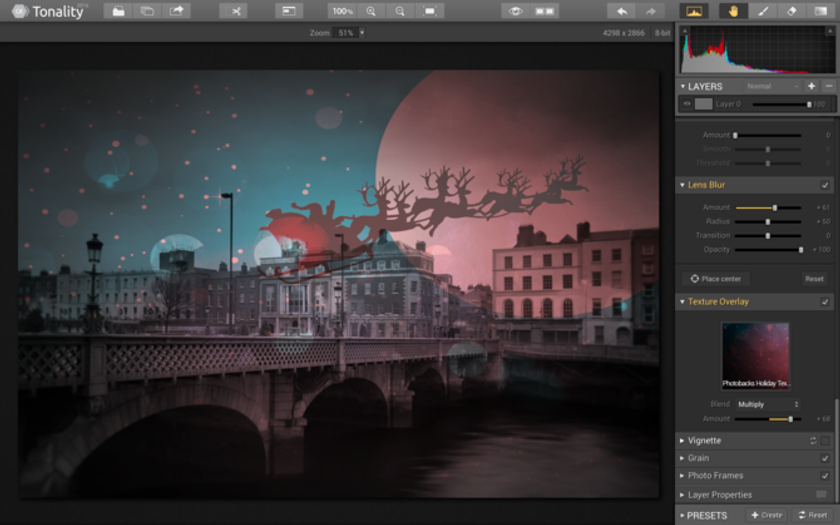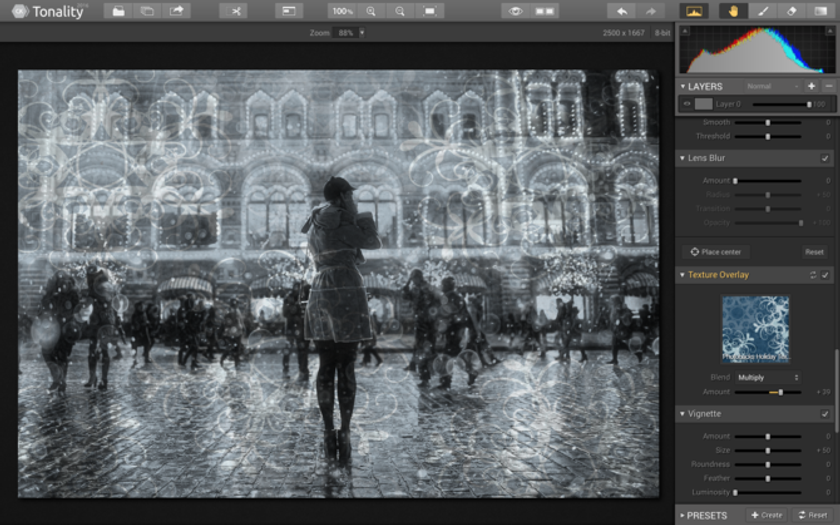 Winter & Holiday Texture Pack - ($39.99) - Add holiday flare to your images with this themed texture pack from Photobacks. This collection includes snowflakes, ice, and other winter/ holiday themed textures. This collection of textures can be used inside Tonality to help your images stand out.
Magic Winter Presets ($29.99) - Brand new presets for Tonality and Intensify to highlight the every detail of your winter photos.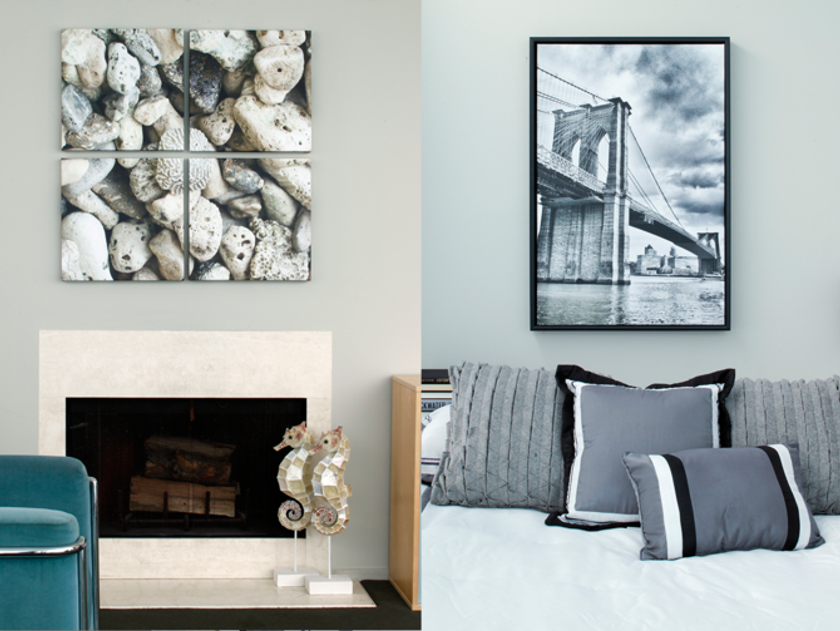 CanvasPop Gift Card ($30) - Showcase your best photos with a canvas print from CanvasPop. You get $30 to the web's number one choice for quality canvas printing and framed prints. Use the value towards any of their canvas print products or any of their creative photo collages or social and mobile printing services. Don't let your images live digitally, put them on display for everyone to see.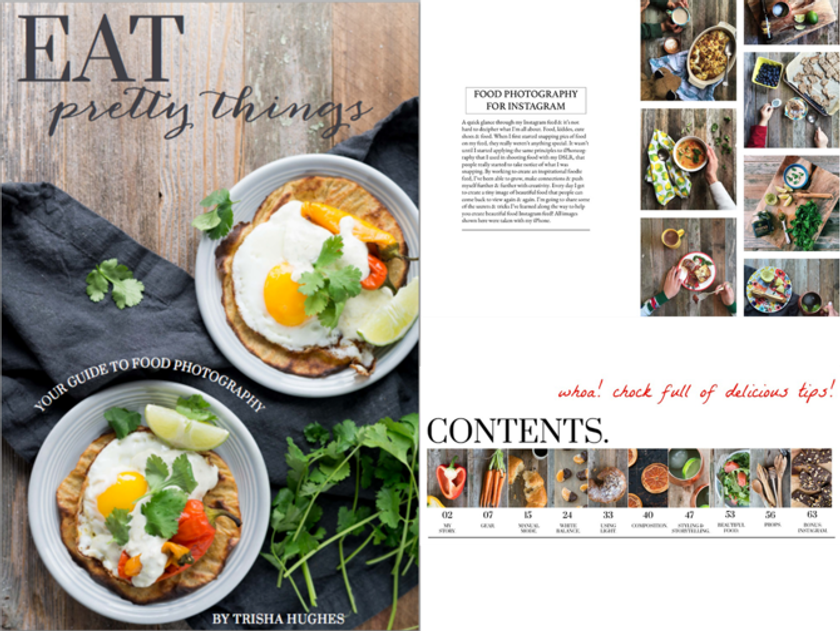 Eat Pretty Things ($29) - An inspirational ebook from author and photographer Trisha Hughes, explaining techniques that helped her take her food photography and blogging career to the next level. If you are thinking about food photography or blogging as a career, or if you just want to take better images to share on social media for your family and friends, this incredible books is packed with techniques and helpful tips to inspire you and help you create better images.
Click HERE to Claim this incredible offer now before it is too late!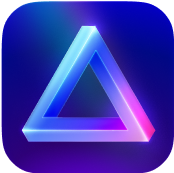 Advanced yet easy-to-use photo editor
view plans