At 5 am on February 24, Russia began the full-scale military invasion of Ukraine. They are violently trying to steal our country.
Russian forces have invaded Ukraine, confirming our worst fears. At this very hour they are attacking us on the streets of many Ukrainian cities. We are at war.
Skylum was proudly founded in Ukraine, and our core development center is based in Kyiv. At this harrowing time, unfortunately we cannot guarantee the on-time delivery of updates to Luminar Neo. We strive for excellence in everything we do, and we will make sure to further develop and improve Neo and to keep you updated on any news.
However, today we ask our community for help and support. Here are some details on what has happened and how you can support Ukraine in this difficult time.
! At 5 am on February 24, Russia began the full-scale military invasion of Ukraine. They are violently trying to steal our country.
! Right now, there are missile strikes and bombardment of peaceful Ukrainian cities. We must hide our families in bomb shelters and protect our land with weapons in our hands as part of the territorial defense forces.
! This disastrous and entirely unprovoked Russian war has already taken the lives of 198 civilians. 33 children have been injured, and 3 have been killed.
! The Armed Forces of Ukraine, young and brave heroes, are fighting all over the country not only for Ukraine but for Peace and Clear Skies in Europe.
As we write to you from a city under attack, we want to be very clear: This war is not just something you see on TV. It is not happening in some distant lands. It is happening right now here in Ukraine, and the Russian forces who are invading our lands and threatening our families may come to your doorstep one day too if we do not stop them.
Sanctions that world governments are currently imposing are not enough. Russia must be completely isolated from all spheres of the civilized world: the financial system, technologies, sports, culture.
Here is a list of simple actions you can take to help Ukraine. We MUST unite to quite literally save the world before it's too late:
- Contact your local representatives and pressure them to provide more support for Ukraine and stricter sanctions on Russia. We need military and humanitarian aid and Russia must be cut off from SWIFT.
- Donate money to humanitarian aid organizations. Find a full list over here: https://how-you-can-support-ukraine.super.site/
- Follow the news from official channels. Avoid fake news and disinformation!
Twitter: https://twitter.com/ZelenskyyUa
https://twitter.com/DmytroKuleba
https://twitter.com/backandalive
Telegram: https://t.me/Forbes_Ukraine_official
- Support the Ukrainian Army — Official Account of the National Bank of Ukraine
We stand together

Please share this information with your community.
#Ukrainians #NATO #Ukraine #StandWithUkraine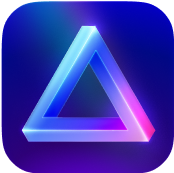 Advanced yet easy-to-use photo editor
view plans