All real estate photographers know that HDR is a great tool for revealing and enhancing all the details that make the property beautiful.
Real estate photography demands that the photographer does justice to the property in question. It is not only important to make the images look good but also to capture every important detail of the building being photographed to prospective clients.
That is why many real estate photographers take help from HDR photography. This is a great way to create punchy, vibrant images that have all the necessary details. HDR real estate photos have a well-exposed subject, without allowing backgrounds like the sky to become over exposed and hence take over the actual subject.
Before you delve into the world of HDR photography, however, it's important to know which HDR software is best for you. There are many to choose from, and here are some of the most popular ones available:
Aurora HDR
If you are looking for a dedicated HDR processing software for your real estate photography, then Aurora HDR 2021 might be the perfect one for you. The newest version comes with a whole host of added features like batch processing, better noise reduction, an excellent Luminosity Masking tool, and advanced tone mapping solutions among much more. It is a simple to use program that allows you to create some amazing looking HDR photos, even if you don't shoot your pictures in multiple exposure brackets.
Adobe Lightroom
If you are a photographer who shoots in RAW, then you might already be familiar with Adobe Lightroom. It is one of the most popular RAW image editors out there, allowing photographers to get the most out of their images. Lightroom also has an option of merge multiple images into an HDR photo. Merging multiple exposures of the same photo into an HDR is a simple process with Lightroom. All you have to do is select your photos, right click, go to Photo Merge, and then click on HDR.
Once created, the resulting HDR file can be easily edited within Lightroom just like you would edit any other RAW file. However, in this case, the exposure control you have over the HDR image will be far greater than with a normal RAW image.
Adobe Photoshop
Adobe Photoshop is undoubtedly one of the greatest image editors today. It provides users with the ability to tweak countless aspects of their images and also lets them merge different exposure brackets into one HDR photo. The best part about using Photoshop for creating HDR images is the ability to edit the resulting images within the same program, however you may want to. The worst part of using Photoshop for this purpose is that if you are new to the program, it is not the easiest thing in the world to wrap your head around so be ready for a steep learning curve.
Whatever HDR processing software you choose for your real estate photos ultimately depends on your personal preference. All three of the programs listed here are very good at what they do, but Aurora HDR is the only one that is a dedicated program for the task. That may be a pro or a con for you, depending on your overall workflow, but we do recommend you to take a look at this easy-to-use HDR image editor before you make up your mind.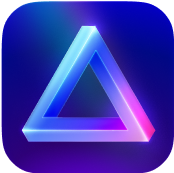 Advanced yet easy-to-use photo editor
view plans