Technology defines distance. A travel adapter is one device you don't want to leave behind when traveling internationally. A travel adapter comes with different outlets, is suitable for different countries, and converts the plug of your devices to match the outlet of the place you are visiting. With a travel adapter, you can always have your devices powered when traveling.
What Is a Travel Adapter, And Why Do I Need One?
A travel adaptor becomes an essential tool for us in a world where connectivity is required. A travel adaptor lets you use your electronic equipment with foreign power outlets. Its adaptable design considers the various plug types and voltage standards used in various nations.
A travel adapter ensures you never run out of power when photographing magnificent views, chronicling your trip with images, or using your dependable electronics for navigation. It becomes your lifeline, linking you to the outside world while traveling. It charges your phone and powers your laptop.
A travel adaptor is a small but formidable ally that makes your journey stress-free. They enable you to use electricity in every nation to the fullest extent!
With a travel adapter, you can ensure your camera will always be powered up to take amazing shots, and with photo editing software Luminar Neo you can enhance and improve those captures with ease.
Types Of Travel Adapters
Make sure you stay connected and powered up while traveling. As you read on, we'll clear up the mystery around various travel adapter kinds so you have all the information you need before your journey. Understanding the various plug types and their compatibility makes all the difference in keeping your devices charged. Suitable travel adapters set you up for a life-changing experience worldwide!
Don't ask the question, "What adapter do I need" again. Explore the exciting world of travel adapters, demystify their variations, and equip yourself with the tools to overcome any challenge in a new world.
Single-Region Travel Adapters
Single-region travel adapters are designed for single frequency and voltage. They are one of the best power adapters for travel. Some of the benefits of a travel adaptor for a single region include the following;
Lightweight: single region travel adapters are much lighter as they only have a compatible plug.
Convenient: they are easy to use and not complicated in any way. They convert the shape of the outlet to one that matches your current region standard.
They are durable: single-region travel adapters are long-lasting and do not suffer much overheating. They also have a durable surge protector and are portable.
Multi-Region Travel Adapters
Multi-region travel adaptors can be used for many purposes, including charging radios, shavers, digital cameras, kitchen appliances, hair dryers, and even irons. It is an outlet adapter kit that charges your device even when the power supply in your destination has a different voltage. It is designed for use in different regions. The benefits of a multi-region travel adapter include the following:
They are lightweight: multi-region travel adapters are small and manageable. They fit perfectly into a carry-on travel bag and take up much space. If you are traveling light, the multi-region travel adapter is the best electrical outlet to connect your electrical devices in multiple countries.

Cost-effective: with the multi-region travel adapter, you don't have to spend money on buying separate adapters. They come in versatile designs and are cost-effective.

Safety: one of the things you should look out for when buying a travel electricity adapter is safety. Multi-region travel adapters provide reliable charge safety and control of the power surge.
Read Also: Photo Editing For Beginners
Universal Travel Adapters
A universal travel adapter is found throughout the world. It is an electrical device with numerous interchangeable plugs that can be used across different countries. Universal travel adapters have excellent surge protection and short-circuit protection. They are easy to use, lightweight, and perfect for short and long travels. Here are other great benefits of a universal travel adapter:
Connect more than one device: a universal travel adapter may connect up to three devices simultaneously. They have a maximum charging current of 2.4 A and take plugs from around the world.
Can be used anywhere: the universal travel adapters work in any part of the world and is compatible with any type of wire in any socket.
How to Choose a Travel Converter and Don't Make Mistakes?
To use your favorite devices when traveling, you must buy an adapter that can fit another country's outlet. Here are some tips that will help you choose the suitable travel converter:
Decide which device you are bringing with you: when you know the device you are traveling with, it helps decide the type of converter you need to purchase. The power requirement of your devices will determine the wattage of the converter you need.
Choose a convenient size: you don't want to travel with so much luggage. Choose a converter that is small, lightweight, and easy to travel with.
Go for excellent warranties: your travel converter should have a warranty that allows you to return the converter if it's incompatible.
Accept both Input and output: a travel converter should be able to accept and convert both input and output voltages from the places you are visiting.
The 10 Best Travel Adapters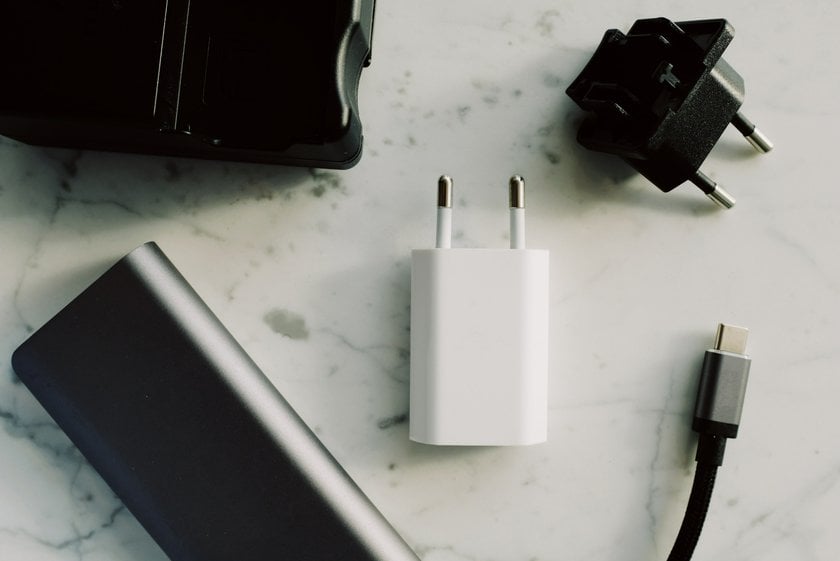 Many enjoy traveling, and you must prepare all the necessary gear when embarking on the journey. One crucial device many travelers f organ to pack is a travel adapter. Getting the right adapter is necessary if you don't want to spend money or waste time looking for one compatible with your arrival. Whatever work gear you decide to travel with, getting a quality ad adaptor will help keep your laptop, phone, or camera charged. Here are the top ten adaptors on our list today:
Read Also: Photo Management
1. EPICKA Universal Adapters
These adapters can work in more than 150 countries. They are robust, affordable, and compatible with various electrical outlets. The universal adopted has sliders that can be pushed to reveal the EU, UK, and US international plugs. It also has four USBs in the front and a USB- C port that allows charging six items simultaneously. Some sets of USB ports charged at 2.4 A while 2.1 A. The 2.4 A ports are better suited for cameras and tablets, while the 2.1 A are better for phones. The EPICKA universal adaptors are unsuitable for high appliances like dryers or irons.
2. OREI Full European Travel Adapter Set
The OREI full European travel adaptor is the best choice if you are looking for a budget-friendly set. It has three plug adaptors that cover Europe, the United Kingdom, and Ireland. It's lightweight, easy to use, and has incredible safety standards that protect your appliances.
3. Zendure Passport III
The Zendure passport III adaptor is suitable for all kinds of trips. It has sliding toggles that allow you to switch between different covers; EU, Us, and British plugs. What makes Zendure Passport iii adaptors stand out is the auto-resetting fuse that protects your gadget from a power surge. Zendure has four USB-C ports, one USB-A- Port, and an AC socket. This ad app is also a fast charge adaptor.
4. Go Travel Duo Earthed UK to EU Power Adapter
The Go Travel Duo Earthed adapter can charge up to four devices simultaneously. They are the best adapters for charging high-usage devices but don't fit into two-pin sockets. The Go travel adapter is designed for UK travelers visiting Europe. It meets all new safety standards and is lightweight and compact enough to fit your carry-on luggage.
5. Ceptics Adapter Plug Set
Celtics adapters are suitable for worldwide international travel and especially good for Europe. The Celtic adaptor includes type C, E, F, and G adapters. They are small and affordable, allowing you to plug in different appliances.
6. Hyeleton Worldwide Travel Adapter
The Hyeleton travel adaptor is the perfect adapter for fast charging. It is used in the US, UK, EU, and AU. It has four USB slots and one USB-C slot. The Hyeleton adapter has a safety shutter that protects against the direct touch of live parts on the socket.
7. Apple World Travel Adapter Kit
You will need an adapter you can use when traveling. For Apple users, an Apple travel adapter can charge your iPhones, iPads, and MacBooks. It's compatible with Apple USB-C Power Adapters, MagSafe and MagSafe 2 Power Adapters, 10W and 12W USB Power Adapters, and Portable Power Adapters. The Apple world travel adapter kit has seven AC plugs and includes adapters and converters suitable for chatting when traveling to countries like Korea, Australia, Hong KongNorth America, Japan, China, the UK, continental Europe, and Brazil.
8. Targus World Power Travel Adapter
Traveling with so much luggage can be stressful and frustrating. Tagus world power is compact, lightweight, and easy for light traveling. The travel adapter can compact into itself and fit into your carry-on bag. If you want to select the socket shape you want to use, the adapter can be taken apart. The device is compatible with power voltage across different countries.
9. Saunorch Travel Adapter
The Saunorch is a universal international power plug adapter that's excellent for use in the US. It includes an auto-shot-off recovery fuss and covers more than 150 countries, including the UK, EU, US, and Australia.
10. Anker PowerPort 4 Lite
The Anker power port four lite is best for family use. It weighs 136g and has two interchangeable plugs. The Anker power port four lite is not compatible with Qualcomm fast charge. It has a total output of 5.4 A and shares it amongst its four USB-A ports. It has interchangeable UK and EU plug heads but does not cover for US or Australia.
Read Also: Photo Editing Software
FAQ
1. How Do I Know Which Travel Adapter Is Right For My Destination?
There are a few important elements to consider when selecting a travel adapter. This is to ensure compatibility with the local power outlets and gadgets.
Determine the plug used in the nation where you are traveling. Look up this information online or by consulting travel adaptor guides.

Verify the electrical supply voltage and frequency in the country you're speaking. Most nations use 110–120V (North America) or 22–240V (Europe and many other locations) as their standard voltage. Make that the voltage and frequency of the power source in your destination are compatible with the travel adapter.

Universal travel adapters are created to function with various plug types. They have numerous interchangeable plugs or adjustable pins. That helps when traveling to a new country.

Choose an adapter that gives you the necessary functionality after considering your unique requirements.

A few manufacturers of travel adapters include compatibility charts on their websites or packaging. Consult these instructions to ensure compatibility with your location.

If you're still unsure about the right travel adaptor for your location, consult local professionals or travel communities.

Buy travel adapters from reliable manufacturers or merchants to assure quality and safety. To assure adherence to safety regulations, look for certificates like CE (Conformité Européenne) or RoHS (Restriction of Hazardous Substances).
2. Can I Charge Multiple Devices At Once With a Travel Adapter?
Some travel adapters have numerous outlets or ports, enabling you to charge multiple devices simultaneously.
Ensure the adapter you purchased can handle the combined energy drawn by all the devices without overheating. Read the specifications and instructions provided by the manufacturers to understand their limitations. Respect the local electrical regulation or limitations in your destination country.
3. Do Travel Adapters Come With a Warranty?
Most travel adapters come with a warranty! However, the terms and conditions vary depending on the company and product.
Depending on the manufacturer, the duration ranges from a few months to several years. Some provide a one-year warranty as standard, while others could offer more extended protection.

The warranty typically covers everyday use problems and manufacturing flaws. If the adapter breaks down within the warranty period, it can also include repairs or replacement.

Normal wear and tear and damage brought on by inappropriate handling are not covered. Study your warranty details to comprehend any limitations.

Some manufacturers ask you to register your travel adapter to activate the warranty. Make sure to adhere to the manufacturer's warranty registration procedures, if any.

Examine the warranties provided by several companies before making a purchase. Read customer testimonials and take the manufacturer's standing into account. Doing so lets you make an informed choice and guarantee that your warranty is valid.
4. What Are Some Essential Features to Look For When Choosing a Travel Adapter?
To ensure compatibility and ease while traveling, there are several elements to consider when purchasing a travel adapter. Here are some essential qualities to consider:
Verify the travel adapter is compatible with the plug kinds in your destination nation. Find an adapter that fits the exact plug types you may meet because different locations have different plug configurations.

Check the travel adapter's compatibility with the voltage of the nation where you intend to travel. Some adapters include built-in voltage converters or are made to switch between different voltages automatically. Verify that the adapter handles the range of voltages used by your devices.

Choose a universal travel adapter. These adapters often contain interchangeable plugs or movable pins to fit worldwide outlet configurations.

Choose a travel adapter that is small and light for easy packing.

Consider safety features like built-in fuses, overload protection, and surge protection. To ensure a product complies with safety regulations, look for certificates like CE (Conformité Européenne) or RoHS (Restriction of Hazardous Substances).

Pick an adapter that is simple to use and enables seamless connections. Look for features like a straightforward plug design, distinct plug type labeling, simple pin adjustment, or interchangeable plugs.

Make sure the travel adapter supports grounded connections if you need a three-prong socket for grounded equipment.

Choose respected manufacturers that are renowned for creating dependable and powerful travel adapters.
Read Also: HDR Editing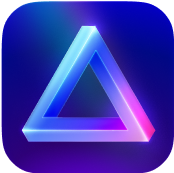 Advanced yet easy-to-use photo editor
view plans