You're invited to join the Insiders community, as the Community Forum no longer functions. Skylum is ending support for the Community Forum to shift towards a more convenient space for help and feedback.
Dear Luminar artists!
We want to provide you with a single platform for comfortable sharing your photos and learning about the latest product updates, finding photo editing tips, and engaging in friendly chats and exciting giveaways. All users of Luminar products are now welcome to join the Insiders community. You will find themed groups on specific genres and supportive chats in English as well as in German and French.

Fill out a short form and submit your request to join.
Our support team is ready with answers for any questions you may have about usage or performance – just follow the link to find a fast and convenient solution should you have any questions:
Don't forget to stay updated by following @luminar_global on social media. There will be fun contests too!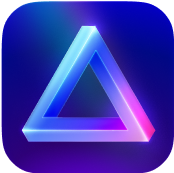 Advanced yet easy-to-use photo editor
view plans