Explore a world of novel encounters, alluring locations, and unique adventures. But before embarking on your adventure, you should practice the art of packing to make sure you have everything you need for a smooth and memorable trip.
The ultimate travel packing checklist for 2023 is a thorough guide that reveals the necessary materials and best packing advice to help you travel more efficiently. We've put up a selection of travel necessities to fit any wanderlust-filled soul, from adaptable apparel options to must-have travel devices. Use this checklist as a compass to lead you to a carefully prepared suitcase and a worry-free adventure. Prepare to embark on a voyage of preparedness as you travel the globe in elegance, comfort, and confidence.

Travel Checklist: Essential Items
Are you sketching out a plan for a vacation or getaway alone or with your loved ones? Knowing what to carry on your trip can be challenging and sometimes frustrating. Our handy checklist will help simplify the process and ensure you don't leave anything behind. Let's dive in…
Travel Documents, Cash, and Credit Cards
Your travel document, cash, and credit cards are among the most essential items you need when traveling. You don't want to get to the airport and must return home to grab your passport, credit card, or other vital documents. When you decide on the place to visit, and you've booked your ticket, the next important thing to do is to collect your document in a travel document organizer. Check and ensure that your passport and travel ids are not expired. Here are some of the international travel document checklists you should include in your travel document organizer:
Passport or visas

Personal ID

Health insurance document

Emergency contacts and addresses

Transportation tickets

Travel insurance information

Reservations and itineraries

Hotel contact information
Clothing
Your item bags should contain clothing. Depending on the place you are visiting and the weather, you can travel with thin or thick layers of clothing.
Underwear's

Socks

Bras

Pants

Jeans

Dresses

Shirts

Skirts

Sweaters

Suits

Hats

Sneakers

Hiking boots

Snow boots

Dress shoes

Ties

Sweatshirts

Sleepwear's

Scarves
Depending on the nature of your trip, you can use this checklist as a guide to know what to what not to carry with you.
Toiletry Bag
Deciding what is necessary to carry with you can be difficult. However, toiletries are important items, and you should never forget to carry the ones you need when traveling. Some of the items you can't travel without include.
Here are some essentials for your toiletry case:
Toothpaste

Toothbrush

Shampoo

Conditioner

Feminine hygiene products

Lip balms

Mosturizwds for both day and night times

Personal hygiene items

Makeup kit

Face lotion and body lotions

Mini mirror

Travel towel

Facial tissues

Toilet papers

Shaving kit

Hair product

Perfumes or cologne
Aid Kit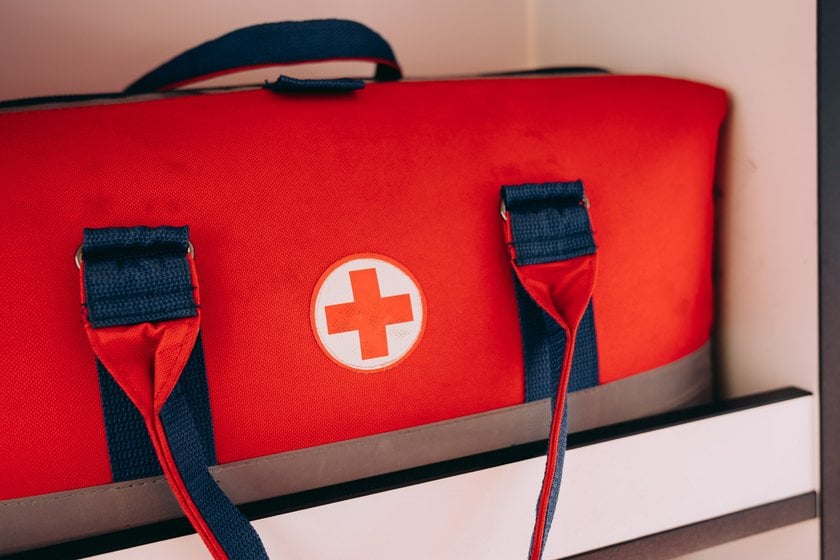 Whether you are traveling internationally or not, carrying a first aid kit with you is essential. It's also important to check in with the Center for Disease Control and Prevention's website to know what medications and vaccines you need to get before traveling abroad. A first aid kit will help you manage an emergency or a minor injury before it gets proper medical attention. You can buy a premade travel first aid kit or pack yours yourself. Whichever the case may be, here are some necessary items your first aid kit must have:
Personal prescription

Cold medicines

Allergy medication

Multivitamins

Eye drops

Altitude sickness pills

Insect repellent

Thermometer

Anti-diarrhea

Sunburn creams or reliefs

Pain killers

Fever relievers

Vaccinations history

First aid (bandage, gauze, adhesives, etc.)
Technology
There are some basic technical requirements when traveling; they will help while away the time spent on the road and make your entire trip worthwhile. These essential technologies include:
Mobile device

Portable Charger

Adapter

Laptop or IPad

Headphones

Cameras and memory guard if you are on your and what to capture the moment. (Check out our

Best travel camera

and

AI photo editor

)

An ultimate editing toolkit, like

Luminar Neo

. This photo editing software is great for both beginners and professionals, and offers a wide range of AI tools, Presets, and

Extensions

.
Safety Items
Certain safety items let you keep your valuables close to your body and safe. Safety items protect you from petty thieves and prying hands. Some of these safety items you should consider traveling with:
Neck wallet

Leg wallet

Money belt

Luggage lock

Undercover bra stash

Luggage accessories
How to Pack For A Trip: 10 Tips For Travellers
Going on vacation is always fun, but packing and figuring out all the essentials can be confusing. The anxiety of ensuring everything is put together can make you leave some behind. We also advise packing your things a few days before your departure. However, if you are still late on it, there is an easy and effective way out or you to pack without leaving anything valuable behind:
Pack Your Must-Haves
Before packing other things, identify the items and v allu ankhs you can't do without. Make sure you bring them together or closer to your packing pack so you can easily organize them.
Separate Your Clothing Into Two
organize your clothing in two piles; pick out the items you need for special occasions like dinner dates, meetings, or work, then organize the items you need for your day-to-day activities like shopping, hiking, and indoor and outdoor activities.
Roll Clothes And Pack Them First
After identifying your must-haves and separating your clothes, the next step is to roll and organize them in your travel bag. Use the roll method to organize your clothes to manage and create more space. For pants, join the legs together and roll from the waist down, while for your shirts, fold the sleeves and roll from the bottom to the top. Ironing your clothing will help press them together and create more space in your travel bag for other items. Another way to create space is to use travel organizers. These mini bags help you pack items in different bags into one big travel bag. Smaller packing organizers or cubes also help keep your items organized.
Pack Travel-Friendly Items
When packing your clothes, you need to pack smart; you don't have to take your entire wardrobe; pack items that you can easily match with different outfits. Try to carry only what you need, saving you space, stress, and money.
Put Heavy Items At The Base Of Your Bag
Heavy items like your books and shoes should go under your bag. They help even the weight and increase the stability of your bag.
Avoid Over or Under Packing
If you don't need it, don't take it. One good packing tip is to take half of what you need. Taking items you won't need will make your bag heavier. Also, ensure you are not under-packing. Carry what you need for your trip, and keep your backlight enough to lift or roll yourself.
Pack Jackets And Sweaters
Your journey might be long and cold, but you can carry your jacket or sweater to keep you warm.
Make a Packing List
A packing list will help you collect everything you need for your trip and give you time to ensure you are not missing anything important.
Ensure You Know Your Airline Baggage Fee Policy
Knowing your airline baggage fee policy will help you decide how heavy or light you must pack. Most airlines permit travelers to check in one carry-on bag and one personal bag while they charge for extra luggage.
FAQ
Are There Any Items I Can't Bring on a Trip?
Packing your bags early helps you prepare ahead of time. However, you must know some things you can't carry on a trip. These items include:
Sharp objects like giant scissors, box cutters, and knives are prohibited on a plane. These objects are sharp and can injure you or someone around you.

Explosive items: explosives can cause severe injuries to numerous people and aren't allowed into the plane or even advised on a road trip.

Firearms; firearms like guns or other weapons are not allowed on a trip or a plane.

Illegal drugs and flammable items: are not allowed on a trip. Illegal drugs are unlawful and prohibited.

Poisons and corrosives: certain chemicals and toxic compounds are prohibited on a trip. Remember to leave them behind.

Aerosol tanks: aerosols can be explosive and shouldn't be and are not allowed on a trip.

Certain types of animals: traveling with animals requires a particular type of preparation. It's usually exciting to carry your animals with you or on a trip, but it can stress you, the animal, and even the people around you. Animals like rodents, ferrets, and reptiles are not allowed on a trip.
What Is the Importance Of Having A Travel Checklist?
A travel checklist helps you collect all that you need for your trip. It also helps you stay organized before your trip, and when you are ready to return home, a travel checklist will ensure you bring all your valuables back with you. Having a travel checklist also helps to alleviate some of the stress of traveling. Here are other benefits or a travel checklist you need to know:
Packing List Saves Time: packing usually takes time and requires you to pay attention so you don't forget to pack your valuable items. With a list, you can run through packing and sorting all your belongings in a short time. Although it is advised to pack days before your trip; when you have a list, you can do it almost immediately.

Keeps You Organized: A packing list can help you stay organized when packing. You have everything you need to carry on your travel list; all you have to do is collect them for your trip.

Saves Money: if you pack more than your airline weight requirements you will have to pay for extra luggage, which will cost you more. Additionally, a checklist means you are less likely to forget anything. If you forget something valuable, you will likely have to buy another one. Especially if you forget something important like your mobile charger, prescription drugs, or other valuables, these items might be more expensive in your vacation home.

Saves Space: if you want to create space when traveling, pack a checklist of what you need the most. A checklist makes things easier for travelers and helps them leave behind items they won't need throughout their trip.
How Can I Choose The Right Travel Bag For My Trip?
A good travel bag can last many years, fitting in your items decently, so it's essential to consider some things when buying a travel bag. Here are some of the thin we recommend doing and checking when choosing a travel bag:
Size: when looking for a travel bag, choose a size that's light enough for you to carry when traveling: also, it's important to know how and where you will store your travel bag when not in use. If you buy a full-size case, you will need extra space to store it. Consider what items you must always travel with and ensure the bag has enough storage and is lightweight.
Durability: you are most likely to get attracted to fancy bags. However, it's important to pick something durable. Make sure you are buying a bag made from durable and sustainable materials. Also, check if it's rust-resistant, can withstand water, and can carry a reasonable weight. Here are some of the things you should look out for when you are looking to buy a traveling bag that's durable:
Materials: whether you are going for a soft bag or a hard shell, ensure you get quality for your money.


Select colors you can quickly identify. And colors that don't show dirt easily.

Check the handles and ensure they are telescopic and can be extended into multiple positions.

Most travel suitcases have four wheels or spinners. Ensure the spinners are strong and can bear weight.

Check for expandable panels, unzip them, and ensure they have extra storage space.

Check for pockets and compartments; they provide extra storage space in your bag.

A security lock is an essential feature and should be checked. Always go for a travel bag or suitcase you can lock.

Tie-down straps should be intact; they help compress and protect your valuables from falling off.

3. Comfort: as a general rule, it is recommended that you opt for comfortable bags that you can easily carry or move from one place to another.

4. Hands-Free: always go for a bag with wheeled options. It's easier to carry when traveling heavily.
What Is The Advantage Of Traveling With Carry-on Luggage?
The nature of your trip and your choice of luggage will determine the travel bag that suits you. Some of the main advantages of traveling with carry-on luggage include.
Organized packing: traveling with a travel bag or suitcase helps you stay organized and gives you a clear view of your valuables.

Professionalism: if you travel far, a travel bag gives you a professional feel and collects all your belongings in one place. Also, you don't want to travel for business, looking disorganized.

Safety: your belongings are more secured in a bag or suitcase than they will be outside a travel bag. Also, a travel bag or suitcase protects your luggage from extreme weather conditions and theft.

Convenient: a travel bag makes it easy for you to reach your items throughout your journey easily.

Carry-on luggage is light and comfortable; most airlines don't charge for carry-on luggage. A carry-on luggage is best suited for individuals who travel light.

Quick Check-ins: with a carry-on bag, you can skip the check-ins and secure your boarding pass.

Cost-effective: carry-on bags are cost-effective since they aren't charged.

If you carry only a carry-on bag, you don't have to wait to get your suitcase or any luggage once you disembark.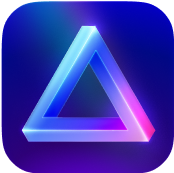 Advanced yet easy-to-use photo editor
view plans