Fujifilm X-series cameras and lenses give you the highest quality images.
If you have purchased a qualifying FUJIFILM camera or lens from the list below between November 15, 2019, and March 31, 2021, you are eligible for a free copy of Luminar 4 downloadable from the Skylum website. Learn more and enter your serial number at skylum.com/fujifilmoffer. Note that this offer does not pertain to those wishing to download Luminar 4 from the Mac App Store.
In case you haven't done it yet you can check out the prices for amazing Fujifilm XF Lenses and choose the one that best suits your needs.
QUALIFYING X-SERIES CAMERAS
X100V
X-T4
QUALIFYING XF, XC, AND MK LENSES
Compact Series

XF16mmF2.8
XF18mmF2

XF23mmF2
XF27mmF2.8
XF35mmF2
XF50mmF2

XF18mmF2
XC35mmF2
Compact Zoom
XF10-24mmF4
XF16-80mmF4
XF18-55mmF2.8-4
XF18-135mmF3.5-5.6
XF55-200mmF3.5-4.8

Pro Series Primes
XF14mmF2.8
XF16mmF1.4
XF23mmF1.4
XF35mmF1.4
XF56mmF1.2
XF56mmF1.2 APD
XF90mmF2
Pro Series Zooms
XF8-16mmF2.8
XF16-55mmF2.8
XF50-140mmF2.8
Macro
XF80mmF2.8
XF60mmF2.4
Portable Zooms
XC15-45mmF3.5-5.6
XC16-50mmF3.5-5.6
XC50-230mmF4.5-6.7
Cine
MKX18-55MMT2.9
MKX50-135MMT2.9
Super Tele
XF100-400mmF4-5-6
XF200mmF2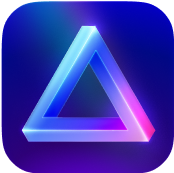 Advanced yet easy-to-use photo editor
view plans