Easily enhance your photos with cool one-click tools!
Adobe Lightroom is a great application for arranging tens, hundreds and even thousands of your photographs. Luminar vs Lightroom comparison shows, that while Luminar has a lot of advantages, Lightroom still more fast and easy in batch processing. It has seven modes for a convenient workflow.
Skylum's plugins for Lightroom:
Lightroom 6 Features
Storing and arranging your photos in a Library with easy search and navigation.
Nondestructive processing. Express your creativity with ease because original images are not changed.
It can create HDR images - realistic photos of any high contrast scene that you cannot do with other apps.
You can make perfect panoramas. Make superwide scenes look great with LR and share them.
Synchronization with your iPhone and iPad. Add new pictures and videos to LR 6 library after shooting.
Black and White Photograph
Tonality CK changes colors into gradations from black to white. Presets are one-click adjustments for changing tone, contrast, color temperature and much more.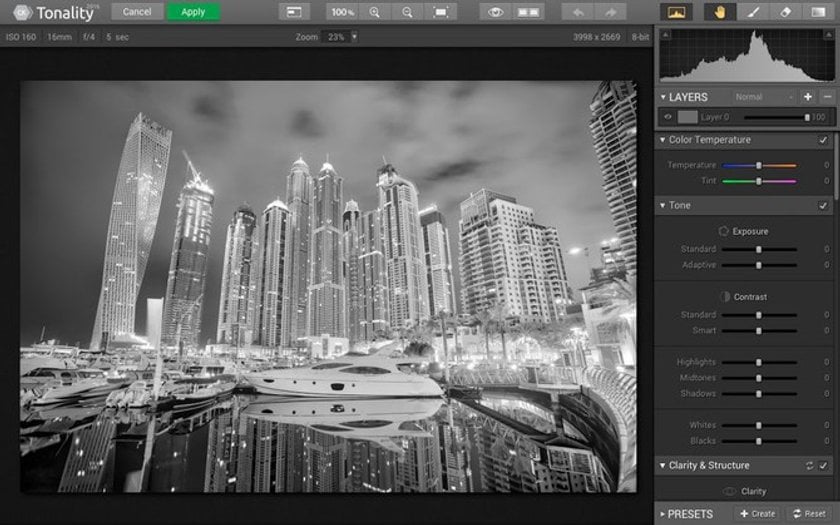 Intense Colors and Shapes
Intensify CK makes pictures brighter and more impressive. Seven groups of presets tune color vibrancy and tone, contrast, highlights and shadows. It's a perfect photo enhancer for your pictures.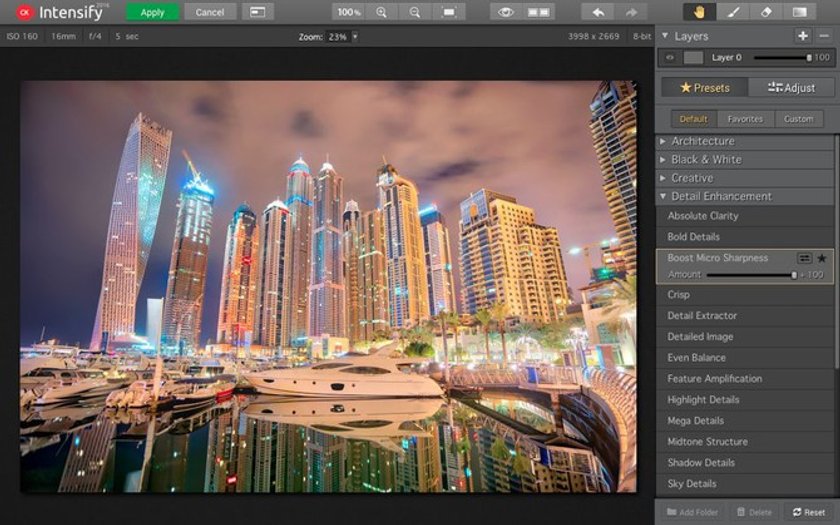 Blur and Lens Filters
Focus CK give you adjustable tools for focusing or blurring different details of the picture. Select custom mode to change your photos manually.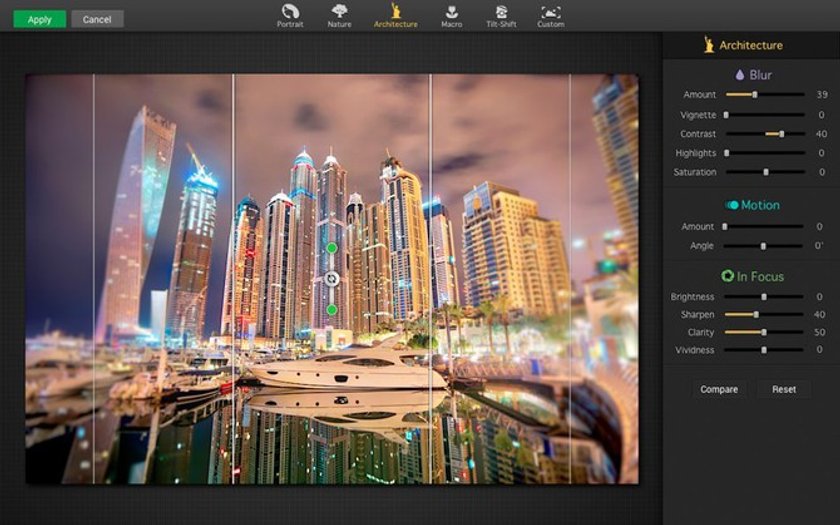 No More Digital Noise
Noiseless CK gets rid of randomly colored pixels that spoil your photos. It reveals true shapes and colors. And saves the sharpness for a natural look.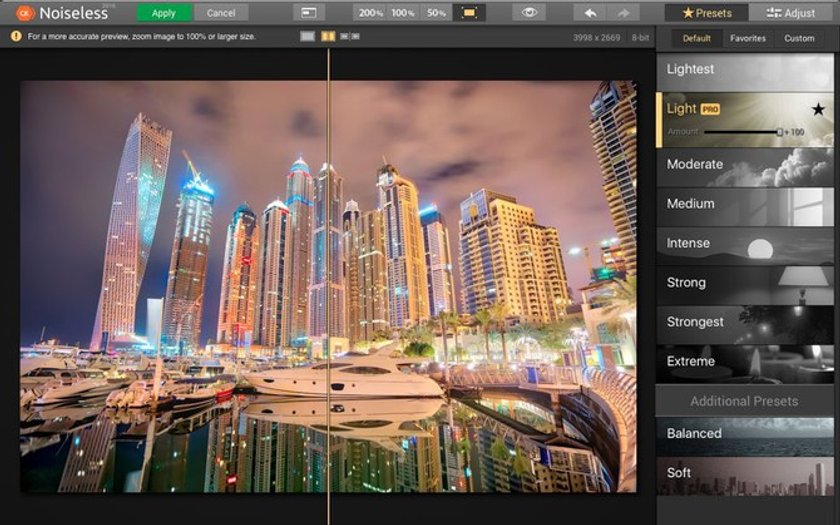 One-click Presets
FX Photo Studio is a magic wand with over 200 presets, frames and effects. You can play with the dice that adjusts a random preset after you click on it.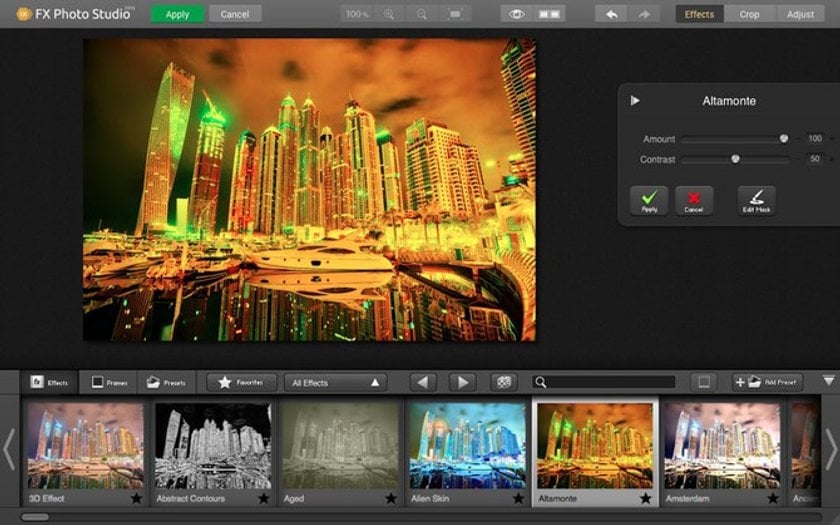 Erase or Heal Imperfections
Snapheal CK has two modes: Erase and Retouch. Highlight and get rid of unwanted elements or heal any drawbacks of skin or any other surface.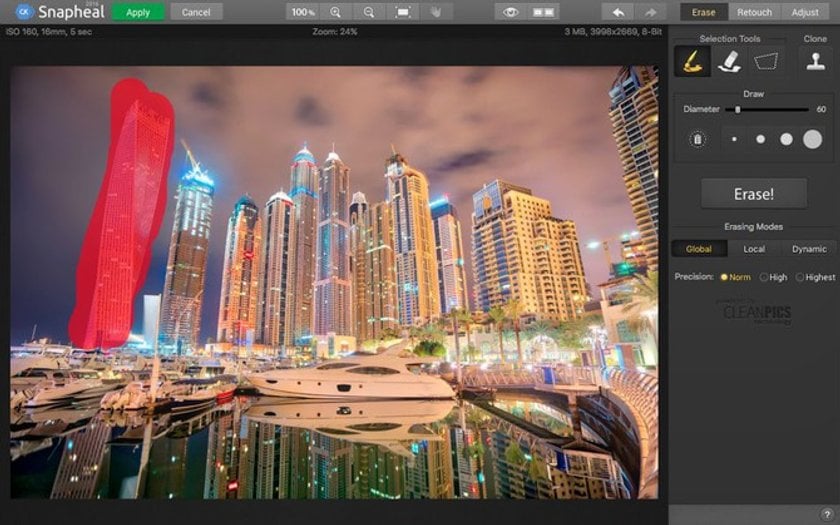 Download and Installation:
Download Creative Kit or a single product
Install the application(s)
Launch the application(s)
In the upper left corner click on the name of the app
Click Install Plugins
Click Install next to Lightroom
Click Done
Editing and Saving:
Variant 1: Launch Lightroom -> File -> Import Photos and Video -> choose the folders -> Click on the photo-> Choose the app with the mouse right click
Variant 2: File - Plug-in Extras - Transfer to … the app -> Choose What to Edit -> Edit the photo -> Click "Apply"
Easy and Fast Image Processing
Combine Lightroom 6 and Skylum plugins for convenient workflow. Six plugins provide an ultimate editing experience. Each is easy to install and use. Start using Creative Kit plugins and enjoy the process of creating stunning photographs. Download and Install Creative Kit right now!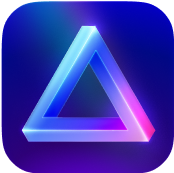 Advanced yet easy-to-use photo editor
view plans