Introducing a new Atmospheric Haze tool, new Erase technology, refined portrait AI, and numerous performance improvements.
​Thanks to all of the Luminar artists who submitted feedback. We've made several performance improvements as well as added new technology to this update to Luminar 4. We hope you enjoy this new release of Luminar, and we look forward to seeing your incredible photos.​
Please join our online community and become part of the conversation.
What's new?
This free update for Luminar 4 artists is designed for higher quality and increased precision when editing. The new Atmospheric Haze for the AI Sky Replacement makes your new skies look realistic. Plus, removing distracting objects or blemishes from a photo is easier than ever with all new content-aware Erase technology. With Luminar, we're continuing to focus on bringing you smart technologies and the best tools to unlock creative and beautiful images.
NEW Atmospheric Haze for AI Sky Replacement.
Just open the Advanced Settings for the AI Sky Replacement tool to get the most realistic sky replacement. The new Atmospheric Haze slider is perfect for adjusting the light balance for the replaced sky and the image foreground. Use this new slider along with Sky Temperature and Sky Exposure for perfectly balanced images. We recommend atmospheric haze when your sky replacement is oversaturated, or it's brightness doesn't match the foreground.
NEW Erase Tool Technology.
It's never been easier to remove distracting or unnecessary objects from your photos. The Erase Tool uses all-new technology for precise object removal. It works exceptionally well on even complicated backgrounds and those with complex gradients and especially for sensor dust spots on a photo. Removing unwanted pixels is easier than ever… if something bothers you in your photos, get rid of it!
You asked, we listened - LUMINAR 4 keeps getting better!
Thanks to your feedback, Luminar 4 keeps getting better! We appreciate all of you who have joined community.skylum.com and shared your experiences and suggestions.
Improved performance and stability.
Thanks to the Luminar users who helped us fine-tune performance. We've fixed 53 bugs that could lead to crashes or unexpected results. We've also made 17 improvements to memory management, user experience (UX), and stability to make Luminar even better.
Portrait Enhancer Tool.
You can now use the Portrait Enhancer tool on even more images, including ones with smaller faces like group or environmental portraits. Smaller faces can now be adjusted with the same great tools you love for traditional portraits. If an image has no faces (or they are too small to detect), the Portrait Enhancer tool will be disabled.
Adjustments Amount Slider.
Ever need to back off an adjustment a little bit? The Adjustments Amount slider is the perfect option to blend your tools with the original image. Rather than have to re-edit several tools, just switch over to the Layers tool and dial back the Adjustments Amount slider. You'll find this control for all image and adjustment layers but can still use traditional Opacity controls for Image layers as well. This slider works for all tools except transform options like Lens Correction, Slim Face, and Enlarge eyes, which remain unaffected.
Full support for Photoshop 2020.
Luminar 4 is now fully compatible as a plugin for Photoshop 2020. You can also use it as a Smart Filter with Smart Objects.
Expanded User Manual.
Easily search for answers with the search box at the top of the manual as well as explore the different topics. You can also download a PDF if you prefer. The English manual is ready now, and more languages are launching very soon.
How to Update
Updating your Luminar software is easy. Be sure also to rerun the plugin installer if using Luminar as a plugin for Photoshop, Lightroom Classic, or Photoshop Elements.
Mac – Please, launch Luminar 4, then in the Top Menu Bar, choose Luminar 4 > Check for updates.
Windows – Please, launch Luminar 4, then in the Top Menu Bar, choose Help > Check for updates.
We hope you enjoy these improvements. We're hard at work on more performance updates and features. Thanks for being a Luminar artist.
The nitty and the gritty.
If you're still reading this, its because you want to know precisely what's improved, while many of these are little things, each will increase the stability and performance of Luminar. We want you to love working in Luminar and are committed to refining the experience while also adding breakthrough new technology. We want you to feel empowered to push your images to new heights and have fun while editing.
Fixes and improvements for both Mac & Windows users:
Support for two new Crop Aspect Ratios: 21:9 and 9:21. These are well suited for extra wide-screen computer displays, and digital cinema uses.
Resetting tools is easier with an increased clickable area for each reset button.
The History tool is easier to use thanks to a redesigned interface with larger text.
The Histogram is more compact, with an improved contrast ratio. This makes it easier to use when editing your photos. If you don't see the Histogram when editing, you can activate it with the View menu.
Improved Catalog migration from Luminar 3 to Luminar 4.
Fixes and improvements for Windows users:
Improved stability when switching between images in the Filmstrip.
Improved performance in Gallery View when viewing previews.
Improved performance while viewing Luminar Looks and switching between image folders.
Faster generation of Luminar Looks previews in the Looks panel.
The ability for re-editing a Smart Object in Photoshop 2020.
Improved stability when exiting, Erase or Clone & Stamp tools.
Improvements to memory management when switching between edited photos.
You can now Cancel the Export module while it is running.
Fixes and improvements for macOS users:
Improved performance for blending modes and layers.
Resolved Smugmug login issues.
The tooltip of the sidebar correctly shows based on mouse hovering.
Better handling of displays when a second monitor is connected or a projector is attached. Note, Luminar can only run on a single monitor setup or with screen mirroring.
Hold down the Option key while dragging the Whites and Blacks sliders to preview white or black point clipping.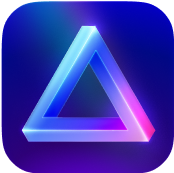 Advanced yet easy-to-use photo editor
view plans