Luminar 3.1 adds Accent AI 2.0 plus stability improvements and ease of use improvements
We've been hard at work on Luminar and we've got a significant update to share with you. With Luminar 3.1.0 you'll find several new improvements for both Mac and Windows. The next generation of Accent AI makes enhancing your images easier than ever before. Plus some performance and usability enhancements will make your editing workflow even faster.
Accent AI 2.0. Reimagined.
The improved Accent AI filter lets you get natural-looking results in less time. New "human-aware" technology recognizes people in your photos and applies adjustments selectively for more realistic images.

With Accent AI 2.0, you can make dozens of adjustments (done quickly) with just one slider. Fix tone, detail, exposure, depth, color, and more thanks to behind-the-scenes AI. In less than a second, your photos can look their absolute best. Make Accent AI 2.0 your go-to filter. (Tip: It can even replace the Develop step for most photographers!) For beautiful photos, rely on Accent AI 2.0 as your starting point.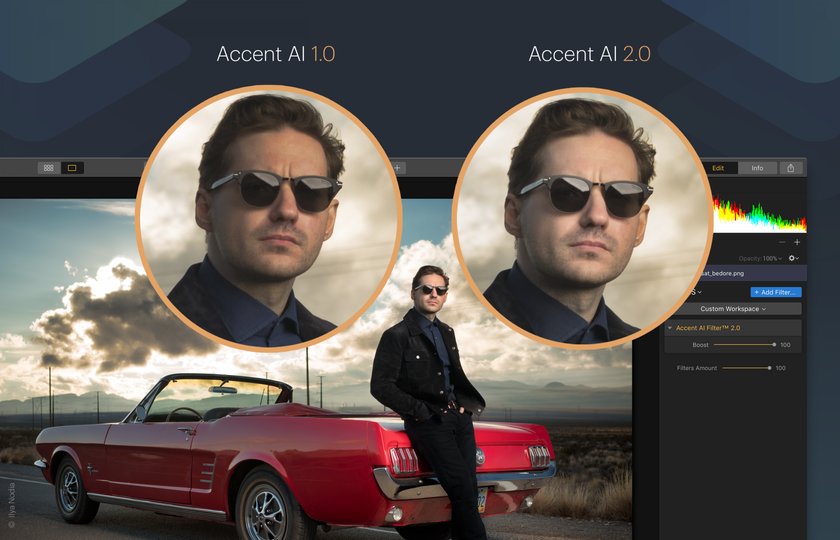 Follow your style.
Whether you're working with the Library to organize your images or using the QuickEdit command, it's now even easier to get the results you want. Take advantage of image-aware filters and professionally designed Luminar Looks to unlock the best image possible. Once you've created the perfect style, apply it to all shots in your series with the improved Adjustment Sync. You can now select multiple photos and apply the same adjustments in just one click. Filters and Looks are transferred in just one click, while image-specific changes like cloning and cropping are ignored.
RAW shooters can stay organized.
If you capture RAW and JPEG at the same time, it's even easier to stay organized in Luminar 3. When you import RAW and JPEG pairs, you can decide which files to see. View just RAW or just JPEG for a less cluttered library, or see both and use the JPEG file as a reference while you edit. Edits to JPEG and RAW files are independent but can be easily synced. Use the View menu to control which images are shown for a clutter-free library.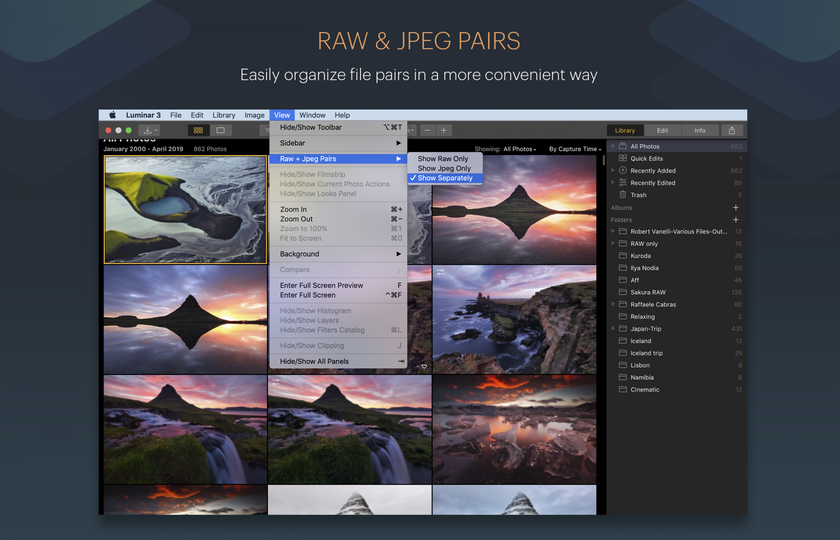 Better Sorting.
Using the Gallery view to get organized or search for that perfect image? Now when you sort using a method like File Type or Color Label, a second organization is also applied. When you sort your images they are sorted by the new category first and then automatically sorted by date.
Trust your editing to Luminar.
Thanks to our users for reporting different issues. This version of Luminar offers general stability improvements. We've made hundreds of under-the-hood performance improvements based on user feedback. Windows users, in particular, will see tons of new features that bring Luminar for Mac and Windows into close alignment. Improved stability and performance along with robust catalog backups help keep your images and edits safe.
Luminar Updates for Windows Users
The Windows version of Luminar receives several updates with version 3.1.0 We hope you enjoy this new release of Luminar and appreciate your feedback and reports.
New features
IMPORT IMAGES. You can now import images from a memory card or hard drive and copy them to a folder. You can also choose to include subfolders when importing
SMUGMUG SHARING. The ability to post images to SmugMug has now been added to Luminar for Windows.
SHORTCUTS. Folders and user albums can be added to the Shortcuts list. Just right-click for a context menu or drag & drop them into the list.
IMPROVED SELECTIONS. Want to choose a range of photos in the Gallery view? Try the Shift or Ctrl key to select a range or group of images. You can also deselect images from a multiselection by Ctrl+clicking on an image.
ROTATE IN GALLERY. Images selected in the gallery can be quickly rotated left or right by 90 ̊increments with no need to switch to edit view. Just use the Image > Rotate menu or just right-click.
PHOTOSHOP ELEMENTS SUPPORT. We've added Photoshop Elements support to the Windows platform. Just choose the Install Plugins command if you want to load Luminar as a plugin. For future versions of Luminar, plugin users should switch to Luminar Flex.
Performance Improvements
Get additional speed and performance from the Luminar update.
IMPROVED HISTORY. Undo a Sync/Copy/Paste adjustments with one step in the History list.
HIDDEN FILES. Luminar does a better job of filtering hidden folders and photo. Additionally, unwanted items like Backups, History, Previews, and Caches won't be shown when opening Luminar Catalogs.
Luminar Updates for Mac Users
Several performance improvements, as well as new features, await Mac users. We hope you enjoy this new release of Luminar and appreciate your feedback and reports.
PROGRESS BAR. Keep better track of what's happening when working with Luminar. You'll see a progress bar when using tools like Erase or when running Luminar as a third-party filter.
How to Update
Updating your Luminar software is easy. Be sure to also rerun the plugin installer if using Luminar as a plugin for Photoshop or Lightroom Classic.
Mac – Please, launch Luminar 3, then in the Top Menu Bar choose Luminar 3> Check for updates.
Windows – Please, launch Luminar 3, then in the Top Menu Bar choose Help > Check for updates.
We hope you enjoy these improvements. We're hard at work on more performance updates and features.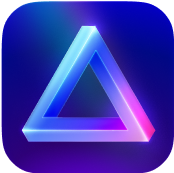 Advanced yet easy-to-use photo editor
view plans