This morning, we announced the latest update to Luminar, version 4.2. With this update comes brand-new ways for you to add realism to your photographs, or to take it to the next level and create an entirely new world.
Luminar continues to focus on the core of photo editing. We've added some new creative features, helping you to create amazing works of art! We always appreciate the feedback you give us, and Luminar 4.2 is a true reflection of that.
Luminar 4.2 new features and enhanced tools will help you to create one-of-a-kind photography composites, allowing you to express yourself in ways previously not possible.

What's new?
NEW AI Augmented Sky
Inside the Creative tab of Luminar 4.2, you'll find a new tool called AI Augmented Sky. This tool lets artists choose objects from the curated Luminar collection or upload their own, and blend them seamlessly with the photograph's sky.
Here's how it works. AI Augmented Sky detects your photo's sky automatically and then places the chosen element directly into the sky area. Using content-aware technologies, foreground objects are recognized and taken into account, making the object blend naturally with your existing scene. You can drag the new element around the sky for ultimate control, yet retain those realistic qualities. Check out this walkthrough to get started with AI Augmented Sky: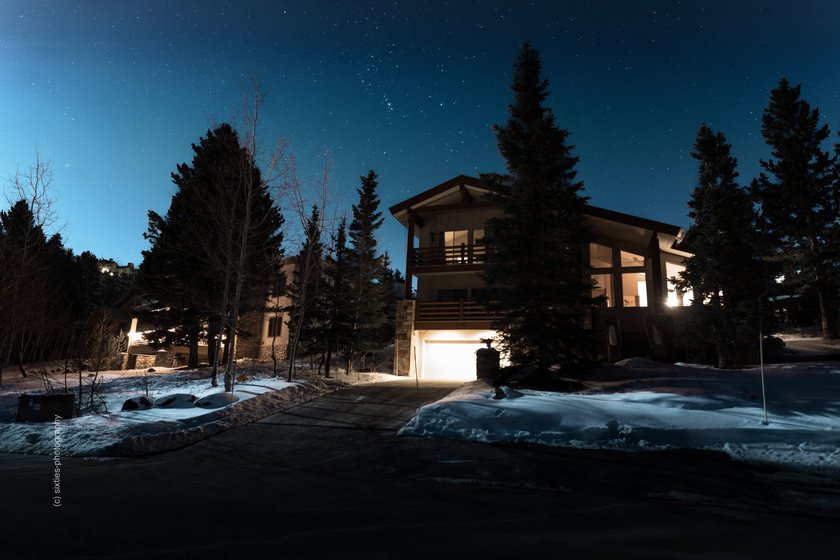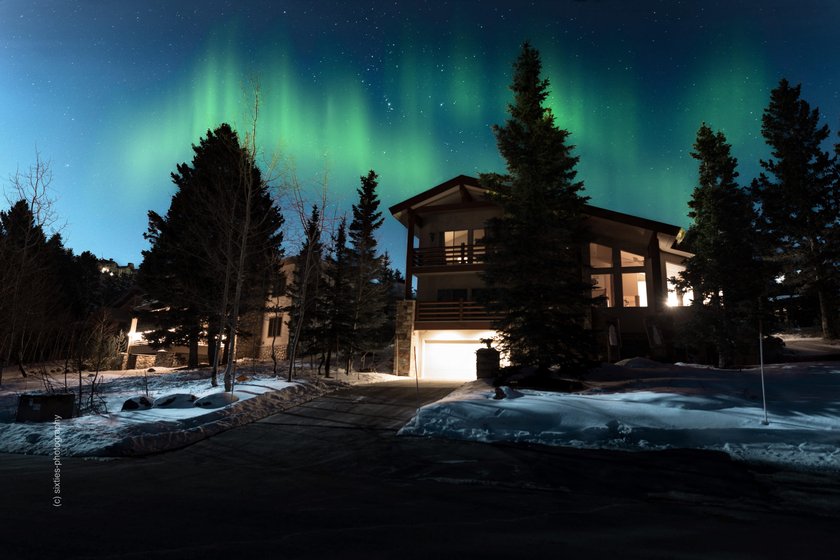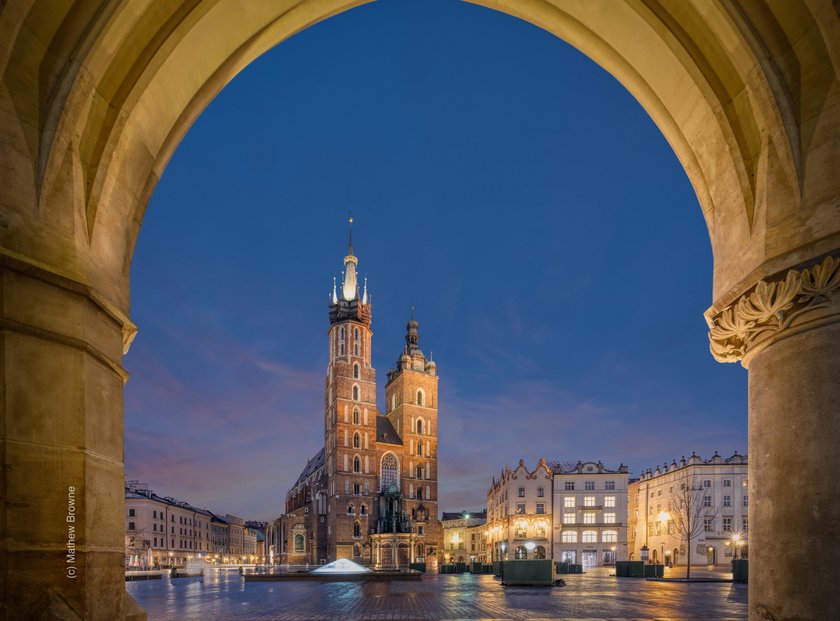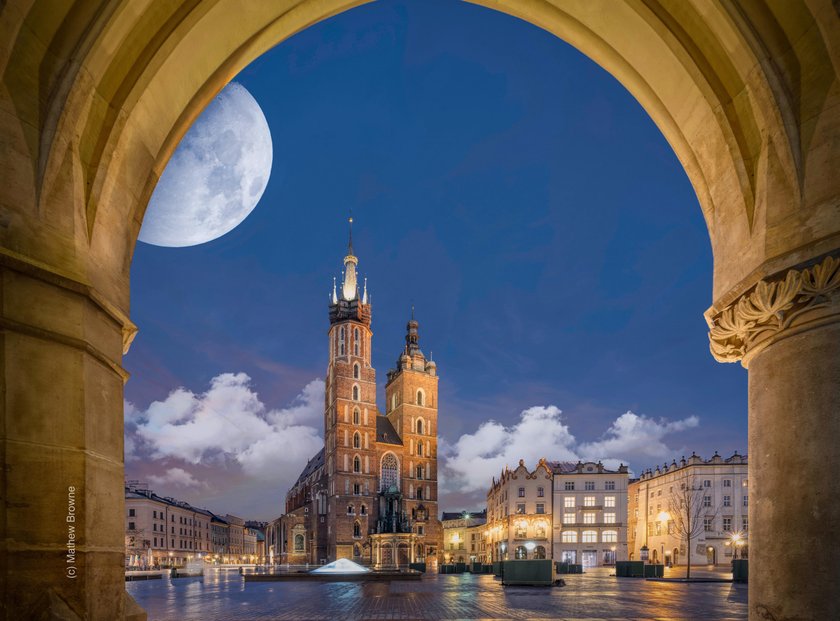 The tool lets you make realistic images — perfect for adding a moon to your scene, as shown above. Or you can take it to the next level, creating a photographic composite that looks like something out of a fairy tale.

"We're really excited to see how photographers and artists use AI Augmented Sky. Whether you're creating a realistic composite or creating an out-of-this-world experience, AI Augmented Sky opens up a creative powerhouse of opportunities," said Dima Sytnyk, Co-Founder and CPO of Skylum.
To celebrate the new AI Augmented Sky tool, Skylum is excited to announce the Luminar Featured Artist contest. Artists who make creative photos with Luminar, using the new AI Augmented Sky tool, are eligible for the contest. To enter, just post your photo on Facebook or Instagram with the hashtag #madewithLuminar and #creativeLuminar. In April, we'll choose the most creative photo and place it on the welcome screen of a future Luminar update. You can find out more here.
Breakthrough Improvements to Portrait Tools
When Luminar 4 launched, we announced some new, groundbreaking tools to help you optimize your portraits. And so far, photographers have loved the enhanced controls and adjustments they can make to their portraits!
With today's update, we're introducing a new Face Features Detection Network, which enables us to give you even more accurate and realistic automation when it comes to enhancing portraits. This technology is trained to detect different faces no matter what position, angle or tilt they might be in. It even recognizes those badly lit or partially hidden faces, as well as those with heavy makeup. No matter what the skin color or age of the person, Luminar 4.2 will recognize faces — even if it's a group photograph. Check out the example below to see the power of the new Face Features Detection Network: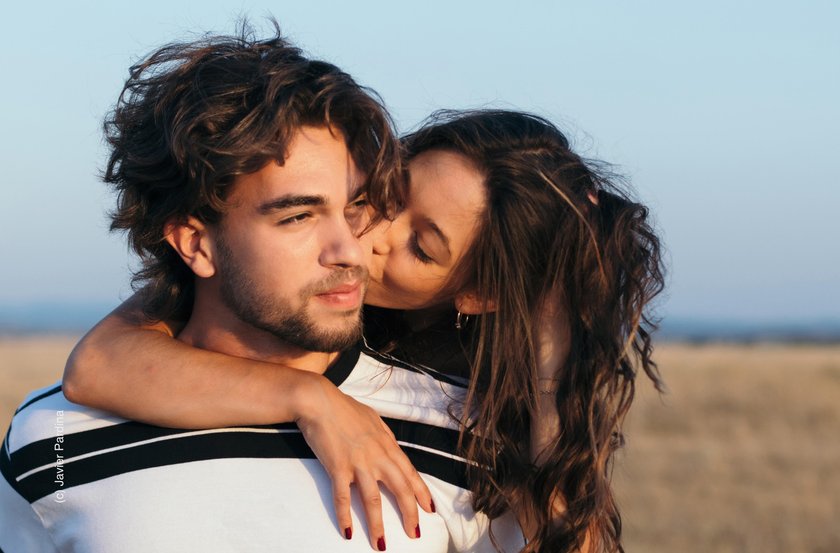 Face Features Detection Network

In the AI Skin Enhancement tool, you'll find a new Shine Removal Technology. It lets you reduce shine on a person's forehead or cheeks, making for a more evenly-lit portrait. In the example below, you'll see that this technology restores the skin on the patches of the face where it was hit by excessive light, and automatically generates realistic-looking skin that blends in perfectly.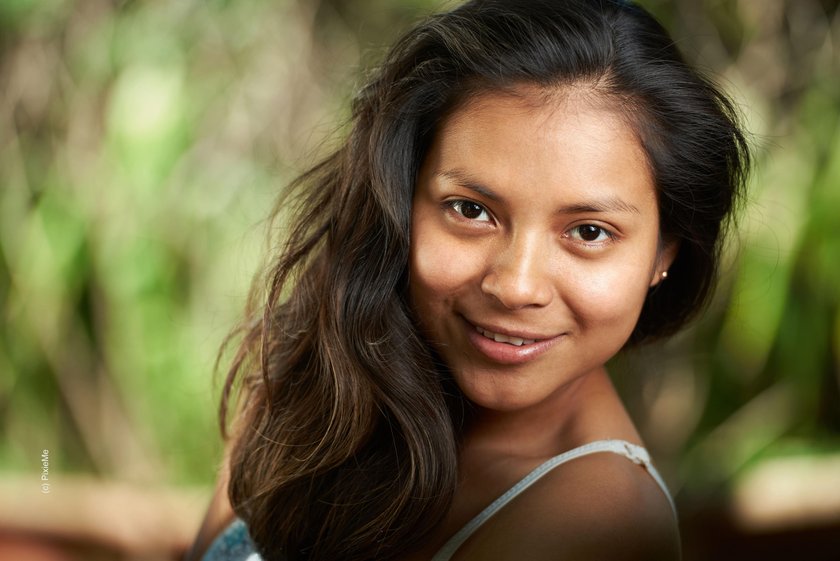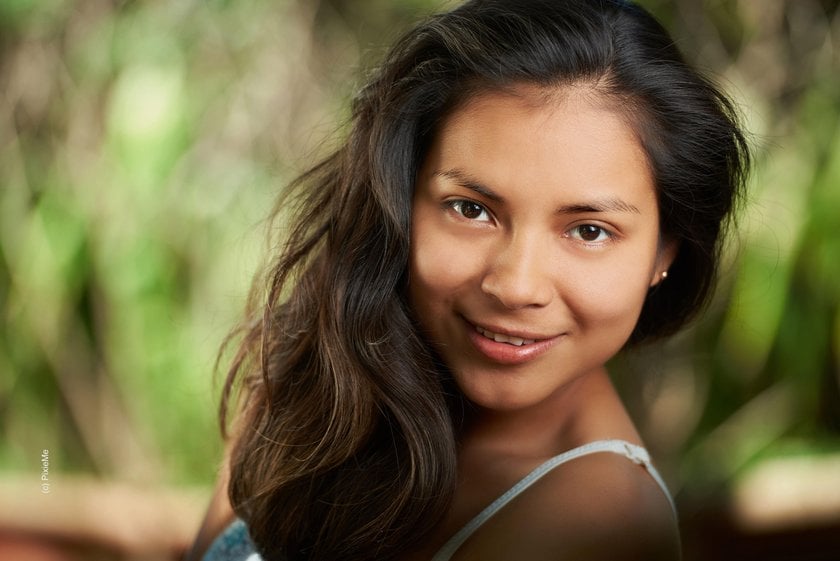 Shine Removal Technology
AI Portrait Enhancer has also received improved slimming capabilities through its Slim Face 2.0 Technology. Prior to today's update, Slim Face only worked with the lower portion of a person's face, sometimes making for unrealistic results. As you can see below, with Slim Face 2.0, the tool now recognizes the entire face and makes changes proportionally.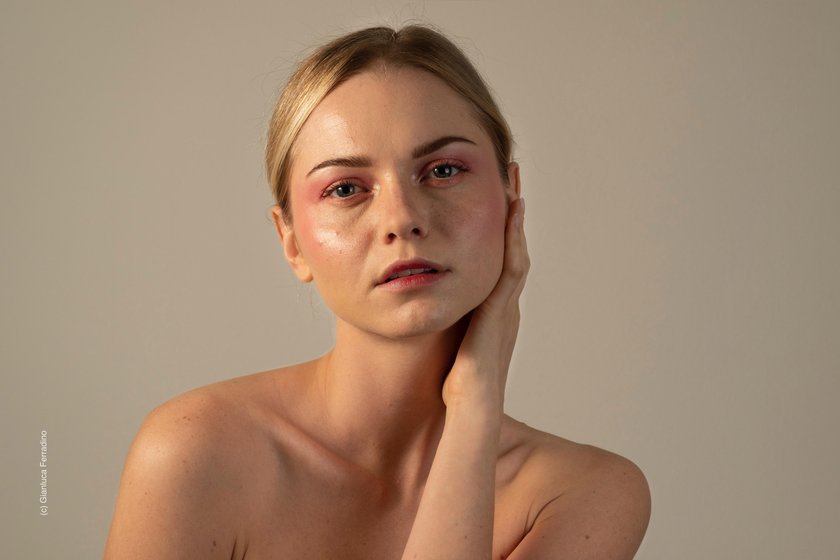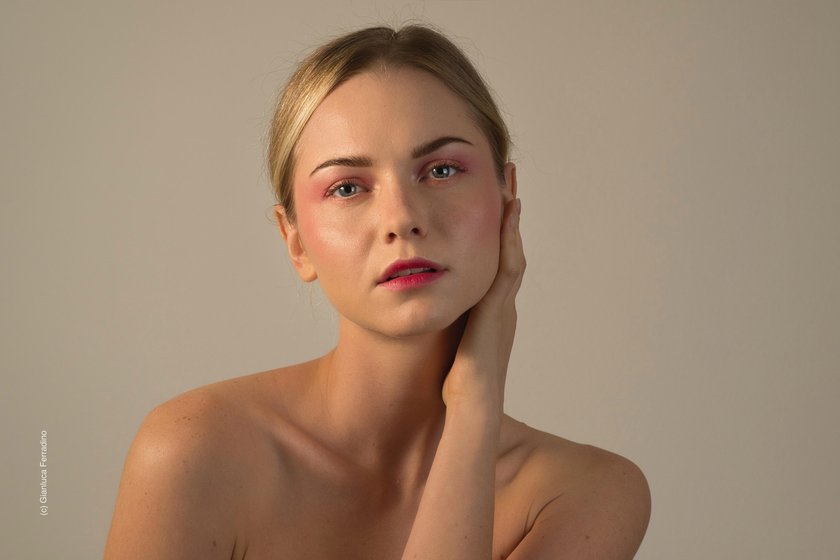 Slim Face 2.0 Technology
Improved Relight Scene in AI Sky Replacement
In addition to AI Augmented Sky and the enhancements to our portrait tools, you'll also see a few other updates in Luminar 4.2.
We're constantly improving one of our Luminar artists' most-loved features — AI Sky Replacement. Relight Scene technology improvement lets you retain colors as you originally captured them in-camera. In previous versions, you might have seen a yellow and unrealistic glow on white objects. Improvement of the Relight Scene technology lets you avoid this problem.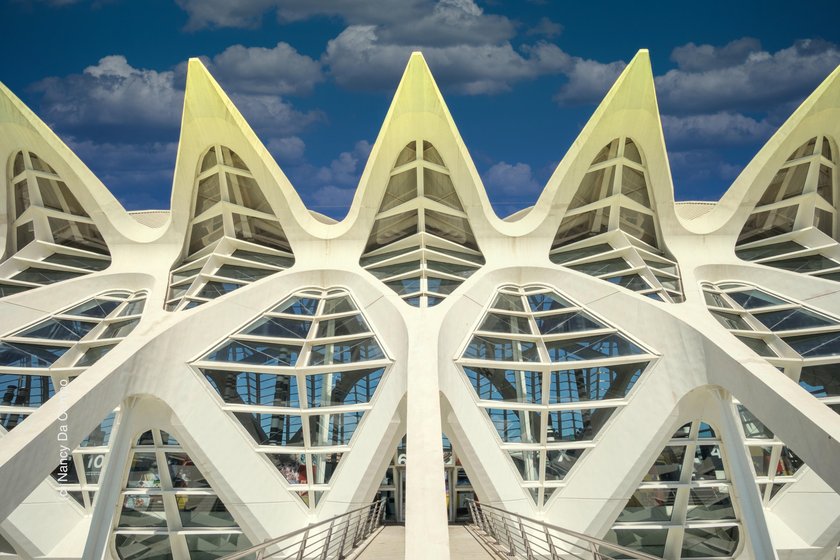 Relight Scene Technology - Old Result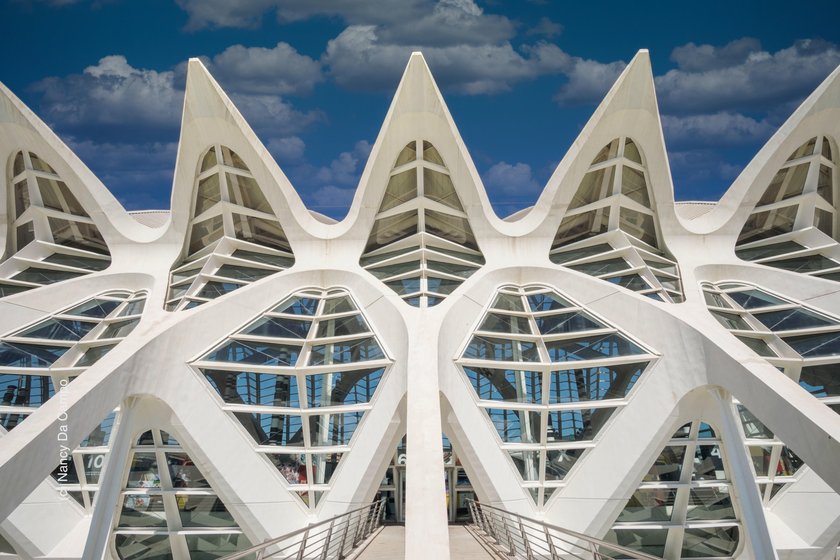 Relight Scene Technology - New Result
Other improvements you'll see in Luminar 4.2
You'll also see increased efficiency and speed of interaction with your machine's processor, due to improvements we've made to the ML Cache system.

Finally, Windows users will also see three additional updates:
Preview Preset Multithreading - For multi-core systems, generation of previews received a boost, making for faster and more comfortable viewing and usage.
Third-party Plugin Implementation - Popular plugins can now be used. At this time, plugins for the Aurora HDR, DxO Nik Collection family, as well as the Topaz plugins collection, are supported.
Plus, we've gotten rid of some bugs!
As we continue to improve Luminar, the 4.2 release addresses multiple performance issues. Thanks to those customers who worked with our support team to identify issues and help us improve them!
For all users:
We've resolved an issue where some vertical images were being stretched horizontally.
The Dark Circles Removal technology in AI Portrait Enhancer is more accurate.
We've eliminated color fringing that occurred in some images when using the Lens Distortion technology and the Free Transform tool.
Improved performance when using the Lens & Geometry, Erase, and Sky Enhancer tools.
Windows users will also see several other bug fixes:
Improved performance when loading Looks.

We've solved crashed related to issues when filling masks or loading images with different color profiles.
Improved compatibility for EXIF data for .CR3 files.

Improved gallery previews when changing thumbnail size.

Resolved creation date variance between Gallery View and in Info tab.

Improved History panel display.

Additional stability and performance improvements related to tools.



Finally, Mac users see a few bug fixes as well:
Resolved occasional crashes when backing up a catalog file
Improved access for third-party PSD plugins and Aurora HDR

Fixed an issue that prevented the sliders in the Split Toning tool not to move

Restored Undo/Redo menu commands from within the Luminar plugin

Improved stability for the Light tool and Curves

The DCP profile menu is reactivated in the Light tool for macOS 10.12 and 10.13.



How to Update?
Luminar 4.2 is a free update to current Luminar 4 users. On a Mac, click in the Top Menu Bar and choose Luminar 4 > Check for updates. On Windows, in the Top Menu Bar choose Help > Check for updates.
If you are running Luminar as a plugin with Photoshop, Lightroom Classic or Photoshop Elements, it's also recommended you rerun the plugin installer.
An expanded user manual has also been added, making it easier than ever for you to search and find answers to questions they might have about the software.
We're so excited to give you new features like AI Augmented Sky, improvements to our portrait tools, plus all the enhancements and bug fixes we've listed above. We hope you enjoy this free update to Luminar 4; we can't wait to see what you create!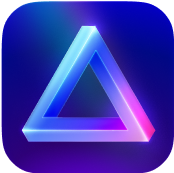 Advanced yet easy-to-use photo editor
view plans