This morning, we released Luminar 3.1.2, the latest update to our award-winning photo editing and management software. One of the big things we're excited to introduce is a brand-new feature, called "On this day."
"On this day" will let you relive your photography memories. Available for both Mac and Windows, this new feature gives you the opportunity to look back on what pictures you took on this day exactly one or more years ago. To get started with this, simply click the "On this day" shortcut in the menu.
Please note that the "On This Day" feature will only show up if you have photos in your Library taken on the current month and day in previous years.

It's a great way to look back on how you've grown as a photographer, and provide you with some inspiration to get your day started!

On the Mac side of things, we've also added a faster import from your memory card, giving you less time waiting and more time to spend creating amazing images.
You can also now easily add plugins from Nik Collection to your workflow, and enjoy what they offer in cooperation with Luminar 3.
As for the Windows side, you'll see a faster scroll on Single Image view. You can now scroll more quickly and more effectively. Additionally, you'll see speed improvements to the switching process between Single Image view and Gallery view.
We've also fixed a bug with the Japanese calendar that caused crashes.
Finally, both Mac and Windows users will see overall performance and stability improvements. As Luminar continues to develop into a groundbreaking management and processing platform, it's important to our team to make sure that Luminar's performance is up to par. With every update, we try our best to make it work faster and more seamless than before, giving you a more reliable and quicker way to express your creativity through photography.
Mac users can update to version 3.1.2 by choosing Luminar 3 in the top menu bar, and then clicking "Check for updates." Windows users can choose Help > Check for updates on the top toolbar.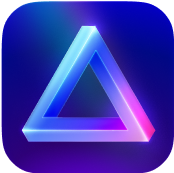 Advanced yet easy-to-use photo editor
view plans