You can't just take an ordinary photo and start turning it into a masterpiece with a photo editor. It will take time, a lot of theory and practice, a little inspiration, and a good preset for Lightroom.
In our tutorial, we will show some examples of Lightroom sunset presets that we hope will inspire you to create original masterpieces!
Let`s Look At the Best Free Lightroom Presets for Sunset
So, I'm sure you can't wait to get started. I won't keep you! Read about top presets that you can easily find on the Internet!
1. Desert
As the name suggests, this Lightroom sunset preset gives your photos a beautiful warm glow. It's perfect for portraits taken when the sun is low over the horizon, during the golden hours. You'll see natural warm colors while maintaining your natural skin tone.
Sunset Desert is one of the most versatile presets for Lightroom. You can use it for wedding photos, travel, city photo editing, and more. By the way, it is also suitable for the PC and mobile versions of Lightroom.
2. Brighten
This one is different from other free Lightroom presets for portraits and weddings. It adds brightness to photos by slightly boosting contrast. It also enhances the whites, making them brighter. This usually works well for wedding photos, at least if the bride is wearing a white dress. You can create a slightly matte effect. As a result, it adds mood to portraits but doesn't exaggerate them. The only problem I found with this Lightroom preset sunset is that it can greatly alter some colors. This is especially noticeable in blue tones. Think beforehand about whether these color changes are appropriate or not before applying. You don't want to change the color of a family member's suit or dress!
3. Film
This preset brightens photos, increase contrast and saturation, and makes small details visible. It is perfect for photos taken on cloudy and gray days if users want to give them a little light ray. What makes this preset especially useful for traveling is that it preserves the original colors of your photos.
4. Warm Light
This is one of those bright presets for Lightroom sunsets that make your photos bright. Its special feature is to liven up photos taken on a cloudy day or in low light. It is great for nature and urban portraits. You can create an impressive effect if you put the image taken in black and white balance and then combine the preset with a mask so that there is only one element in color. Keep in mind that it also reduces the glow of blue and aqua colors. This may not be the best choice for seashore photography.
5. Sun Glare
Are you looking for sunset presets for Lightroom which are really original? So, it is one of the best options for portraits for nature, travel, wedding, etc. photos. As with most free presets, you'll need to provide an email address to download it. But it's worth it, especially if you like to emphasize sunny photos. The option is great for outdoor portraits. It will give your photos warmth and clarity and create a stunning sunny effect. However, don't use it too often, or you'll get artificial photos.
6. Cool
Photos dominated by teal and orange are very pop these days. They go well with landscapes, often with the sea or a mountain range with lots of sunset sky. If you want to try orange and teal colors, the Sunset Cool preset is for you. As you might expect, it uses contrasting orange and blue colors, as well as high exposure and sharpness. This will help you give more life to your portraits. It is also suitable for portraits. But you may have to make a few adjustments to accurately capture skin tones.
7. Gold in Everything
If you want to give your portraits an 80s style, check out Presetlove's "Gold in Everything" preset. I am sure that nostalgic millennials will love it. All Gold Everything enhances the warm tones of your photos and gives them a yellow hue. This will make them look as if they were shot on Kodak Gold film.
8. Darken
The Darken Lightroom preset sunset saturates the portrait with intense tones. This increases exposure and shadows and adds a dark vignette effect. All of these adjustments result in sharply darker photos.
The "harsh and dangerous" look it creates makes it ideal for urban photos. And did we mention that it's also perfect for photographers shooting competitions or extreme sports?
When using this preset, keep in mind that it pulls the mid-tones to the extremes (especially the darks). In addition, it also creates a touch of magenta in the image. Wide histogram photos are perfect. But you should also make sure that your photo doesn't have too many purple and magenta tones.
9. Clarity
This free preset for Lightroom gives your photos a beautiful, cool foggy look. We recommend using it for portrait photos where the light is soft and warm, or neutral. Get ready for an impressive image transformation once you try it. It's not suitable for all types of photos, but when it works, it really works.
10. Landscape
These days, people like to use the term "professional" to make their products seem quality. But more often than not, many of them don't provide the right results.
Fortunately, the author really means what he says about his 10 free professional presets. Each option provides the quality tones and realistic effects that real professionals deserve and love. The collection gives you plenty of options, from adding softness to creating realistic film effects. And each option provides vibrant colors and beautiful contrasts that don't scream "it's a filter!"
11. Sunset
This setting is suitable not only for photos of the sunset itself but also for the dramatic golden hour. "Sunset" enhances the saturation of warm hues and diminishes the saturation of cool hues. It will add a wonderful warm glow and brightness to your images. The preset also enhances nature photos, hikes, landscapes, and various outdoor images. Each set aims to create vibrantly, yet natural hues in landscapes. They will help you capture the breathtaking spirit of your trips.
12. Beach Sunset
This set enhances the colors of typical beach scenes. It accurately captures the warm, cheerful atmosphere: soft light orange sand, turquoise water, powder blue sky, and bright green leaves. Perfect for summer photos, and travel shots that have similar hues. This preset will enhance the deep tones and add magic. Use them for couples' portraits, engagement photos, weddings, and even travel shots of couples.
13. Retro
Are you fed up with the usual filters and want to plunge into the atmosphere of the old days? This vintage preset gives your subjects a yellowish tint. It's perfect for taking pictures of golden hours of sunsets over the city, as it greatly increases the contrast, without reducing the sharpness and saturation of the image. It is not recommended for photos with a predominantly light background, as the shadows start to look unrealistic.
14. Saturation
This preset adds HDR effects to a photo, making it more vivid. By dramatically altering the clarity and contrast, you'll give your photo the impression of a painted picture. It is not recommended for photos with predominantly dark tones. The best way to edit RAW format photos.
Lightroom Presets From Skylum
You can find many presets for Lightroom on the Skylum website. There are over twenty presets that will help beginners and professionals alike in photo editing. They will not only help make learning easier but will also speed up the workflow considerably. There, you can find inspiration for experimentation, a new perspective on photo editing, and much more. By the way, let me remind you that Luminar Neo can be both a plugin for Lightroom and a separate photo editor.
Conclusion
Adobe Lightroom is a creative ecosystem for artists and an equally powerful tool, but already for processing a series of photos taken in one place, at one time, in one style, and fixing the smallest errors in your photos. In Lightroom, you can engage not only in processing photos but also in viewing other authors' work, while learning and learning step-by-step how to make such photos. If you want, you can copy other people's styles and immediately apply them to your own work. And, of course, take inspiration from the beautiful presets from our guide and make complicated actions in several clicks.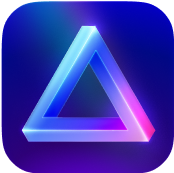 Advanced yet easy-to-use photo editor
view plans