Photographer Glen Craig recently talked to us about photographing the craftsmen of the 170-year old C.F. Martin & Co. Guitar factory and the process behind his approach.
Glen Craig is a New York City-based photographer whose work spans different genres, from music to reportage to fashion and travel. To see and buy his rock and roll prints, visit the Morrison Gallery Hotel website. All images featured in this article are by Glen Craig, taken with several SONY Alpha-class cameras & lenses, with supporting lenses from Zeiss. Post-processing was accomplished with Luminar 4. This is the third installment of our series with Glen. You can read our first article here and second interview here.

Glen Craig, who studied at Parsons School of Design in New York, is no stranger to shooting musicians and their equipment. In 1965, he became chief photographer for Hullaballoo magazine and a chance meeting with B .B. King in 1969 propelled him into the world of music photography. During his illustrious career, Glen has photographed Miles Davis, Aretha Franklin, James Brown, Jimi Hendrix, The Beatles, Rolling Stones, The Who, Iggy Pop, and many other rock and roll and latin music icons.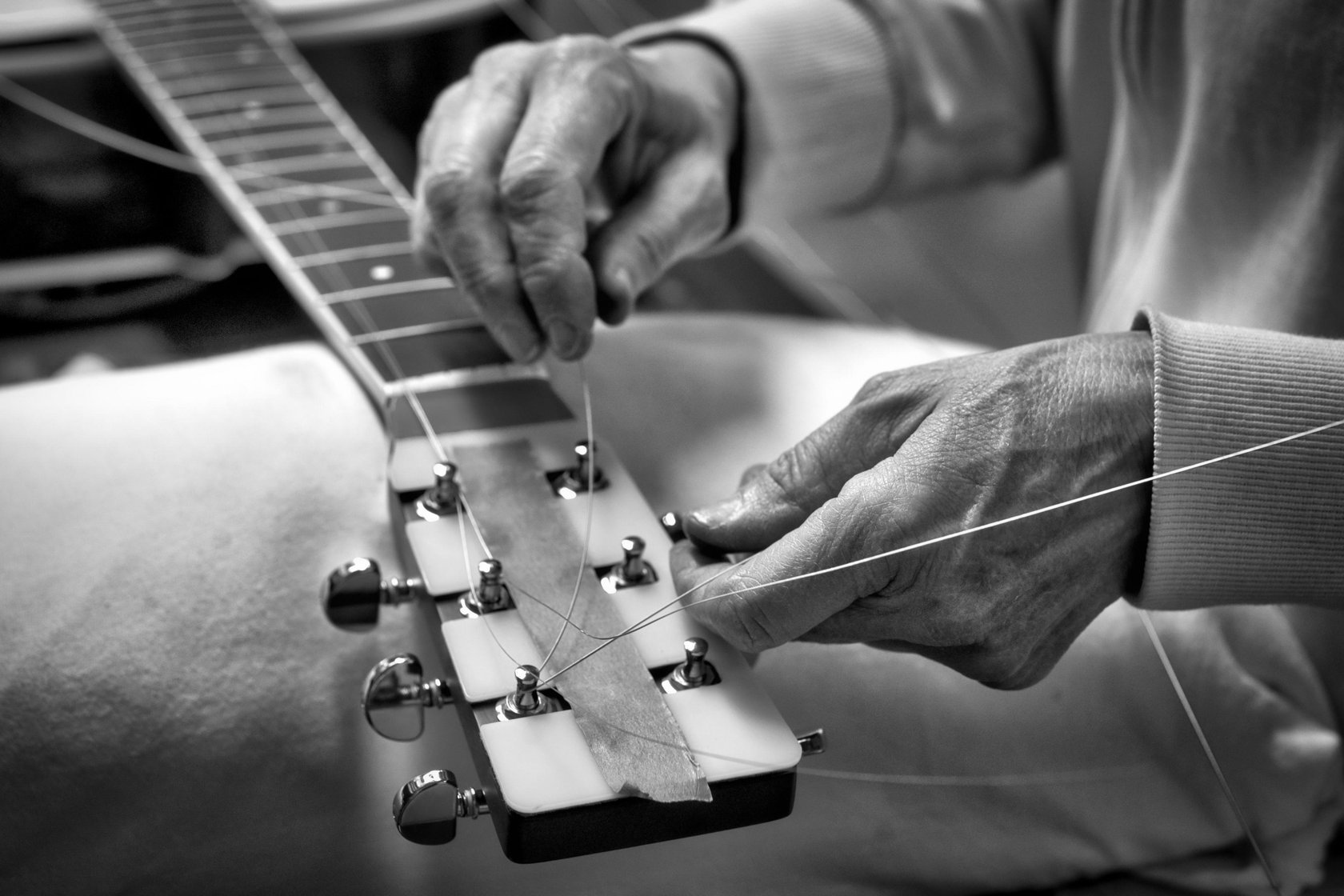 In addition to photography, he's also had a parallel career in the music industry working on booking, management, and distribution. He spent time working as creative director and press officer with Sid Bernstein, the man who first brought The Beatles to America. Based on his experience, Glen was the perfect person to capture the Martin factory and guitars. Below is a conversation with Glen about the project. Read more about Martin guitars with our interview with Chris Martin, Martin Guitar's CEO and Chairman, who details some of the history and magic that makes this company a legend in the music industry here.

Q: First, why do you love photography?

A: I would say I'm a visual person. This goes back to my days at Parsons studying under Benedict J. Fernandez. He was an old school guy who really challenged me and made me think about colors, shapes, and so forth. He would ask, "Why didn't you go to the museums and study the paintings?" For example, the Hudson Valley painters, the Spanish the Italians, and the Dutch. I never said to myself, "Okay, I'm going to sit down, and I'm going to be a writer." I wanted to visually express things instead of putting them on paper as a writer would.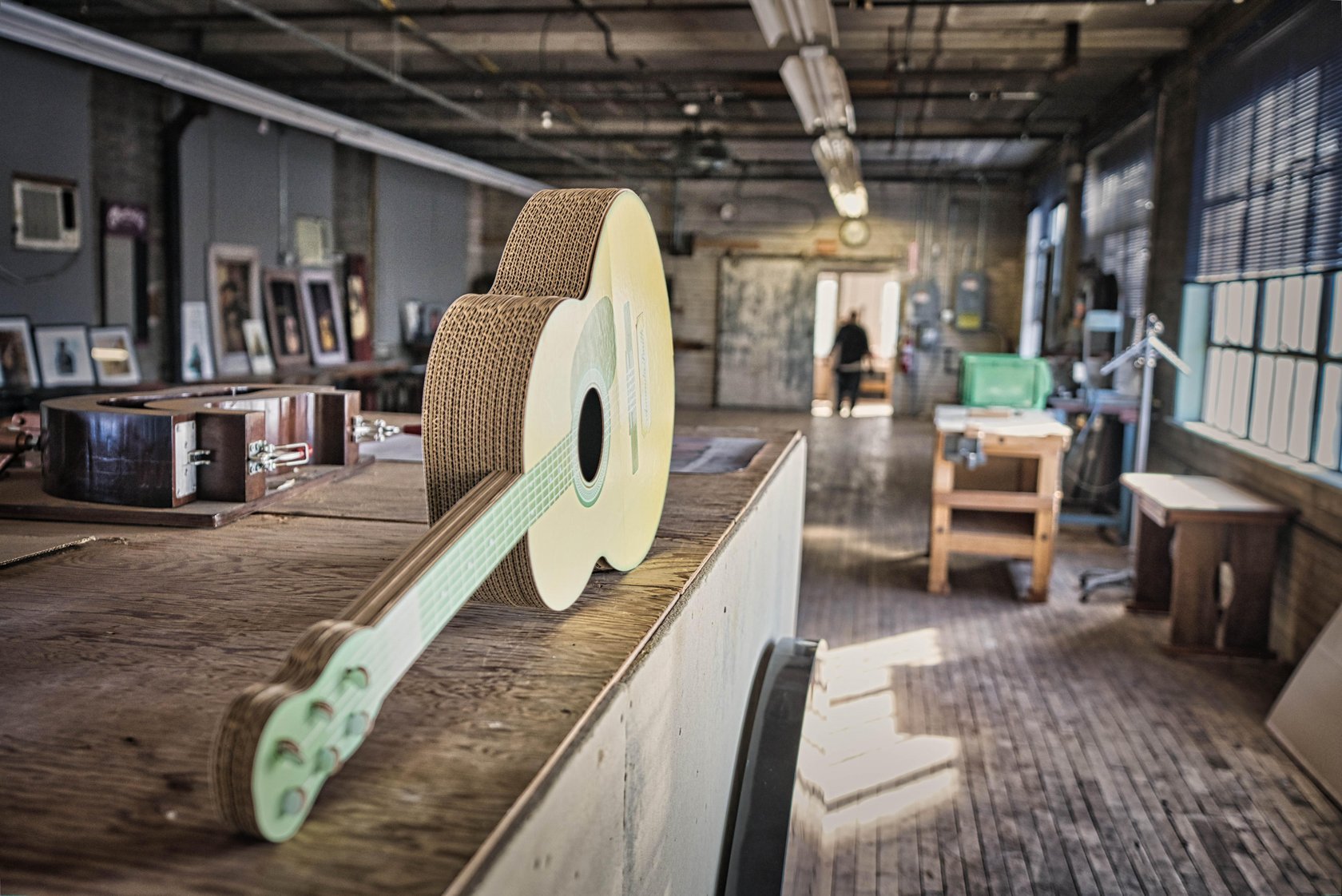 Q: When you look at your photography, especially when you're looking at your Miles Davis work, there's an intensity where you get close to your subject. How would you describe your approach with photography?

A: This type of photography is reportage or Americans will call it photojournalism. And this comes from Gordon Parks and his work for Life magazine. Gordon was illustrious as a photographer, filmmaker, director, author, and poet addressing civil rights and other issues that African-Americans faced.
He provided an incredibly important foundation for me and my photography, especially in regards to my reportage work. He asked me: Can you have a story with a single picture? Can all the pictures stand together to tell a full and complete story while demanding that each of those images be strong enough to stand on their own?

How I also got involved with photography was through a model named Jeannie Cameron from Ford Models and Gordon Parks, who was at LIFE at the time. Gordon took pictures of Jeannie and her family for LIFE. Jeannie was a neighbor and a friend. She showed Gordon some of my work and that relationship grew, and eventually Gordon became my mentor. I was able to go up to LIFE in the darkroom and meet some of the fabulous printers. I'm very fortunate for this experience.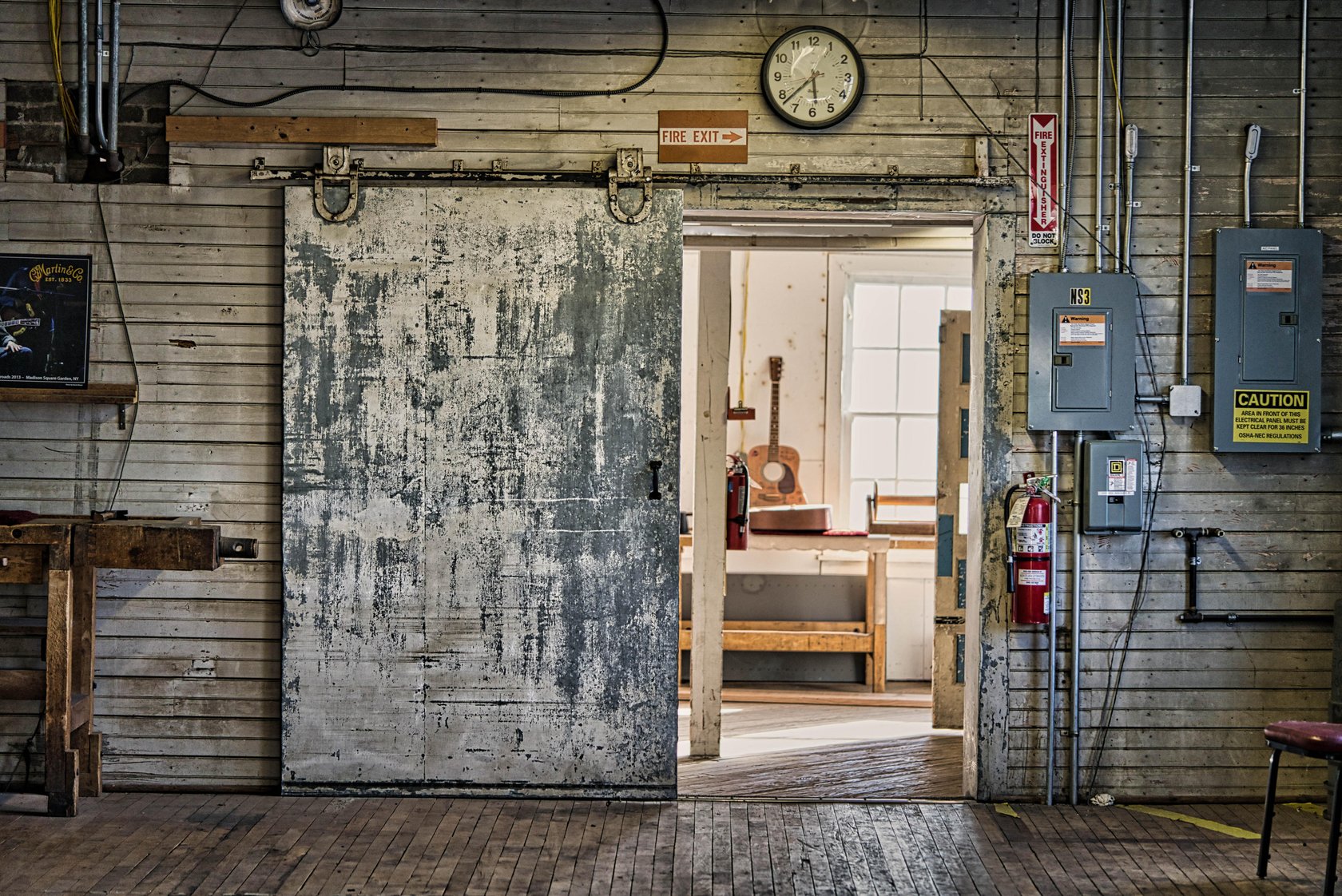 Q: With the Martin Guitar factory, what was the assignment and scope?

A: It started by collaborating with Roger Sadowsky of Sadowsky Guitars, who is a friend of Martin Guitar's chairman and CEO, Chris Martin. Roger introduced Chris to me. When I entered into this project, the whole idea was that musicians create music with the three H's: head, heart, and hand. The head imagines the composition. The heart puts in the emotion, and the hand executes, and transformed through the hand, regardless of instrument, is music. It occurred to me that the same principle applies for the people who are developing an instrument for the artist. They're pulling the mind, heart, and hand into producing a vehicle for the musician. The same process is also true for photographers and filmmakers.
I've always been impressed with Martin Guitar. It's an institution. What fascinated me about Martin Guitar was their continuing tradition through the years, their strict standards, and continual ownership. They've never sold out to a huge corporation and there's a tight-knit family vibe. You get the same feeling walking into the modern factory that you do as you walk into the old building where the first Martins were produced. It's also incredible that multiple generations work there together.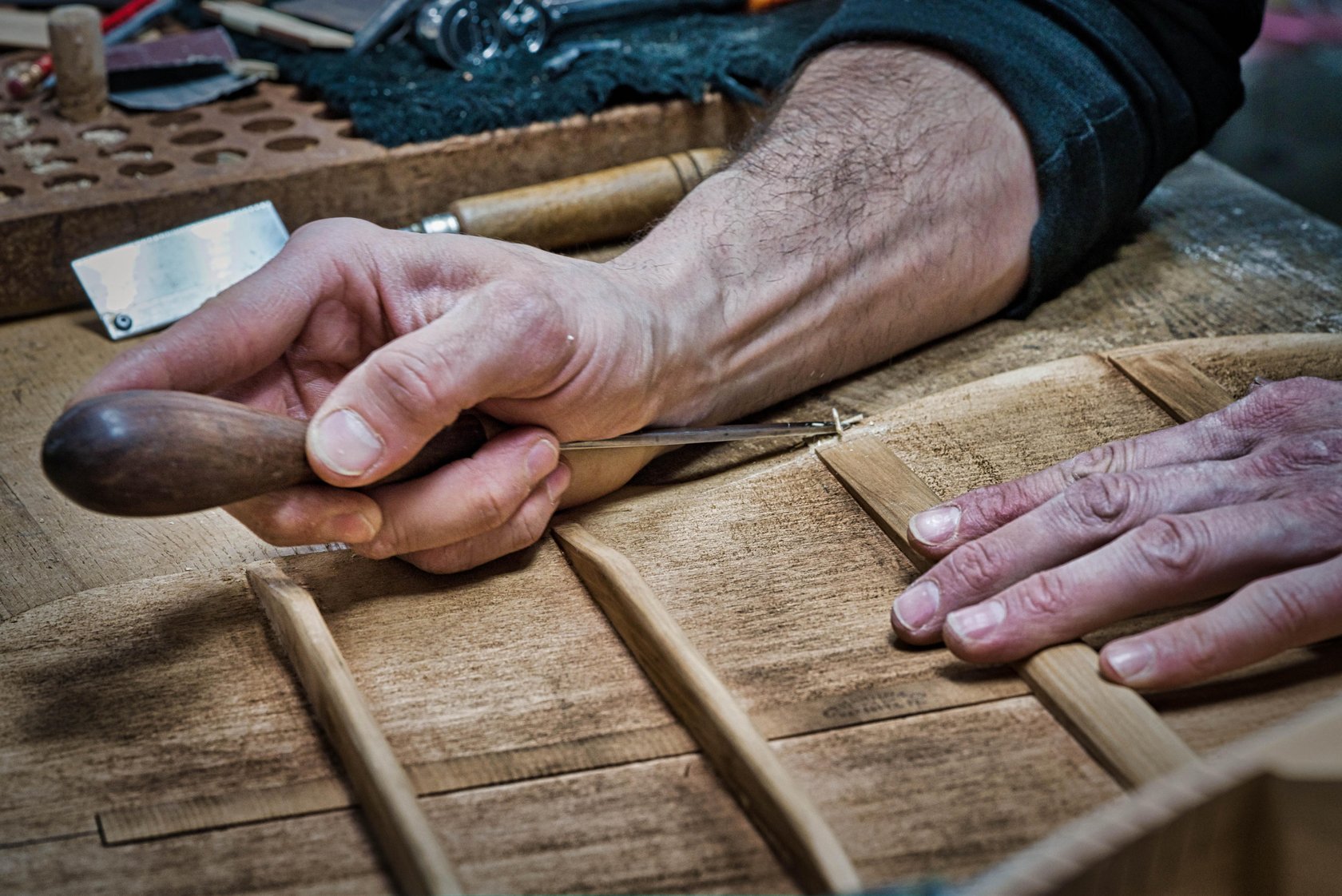 Q: Yes, it is. What kind of access were you given to the factory?

A: They were really open with me and Gene, the person from Sony who furnished the gear for this shoot and accompanied me on it. They gave us an orientation and then said, "Bye, go have fun. We'll see you at lunchtime." That was going on every day we were there . The workers pretended I wasn't there, and no one posed for hokey pictures. I really wanted to show how much creating a Martin guitar entails and the true craftsmanship behind it. It's amazing to see the slivers of wood being steamed and bent into shape and the parts assembled to form the guitar. I watched the guitars being finished, polished, and inspected. I wanted my photographs to get all of that across.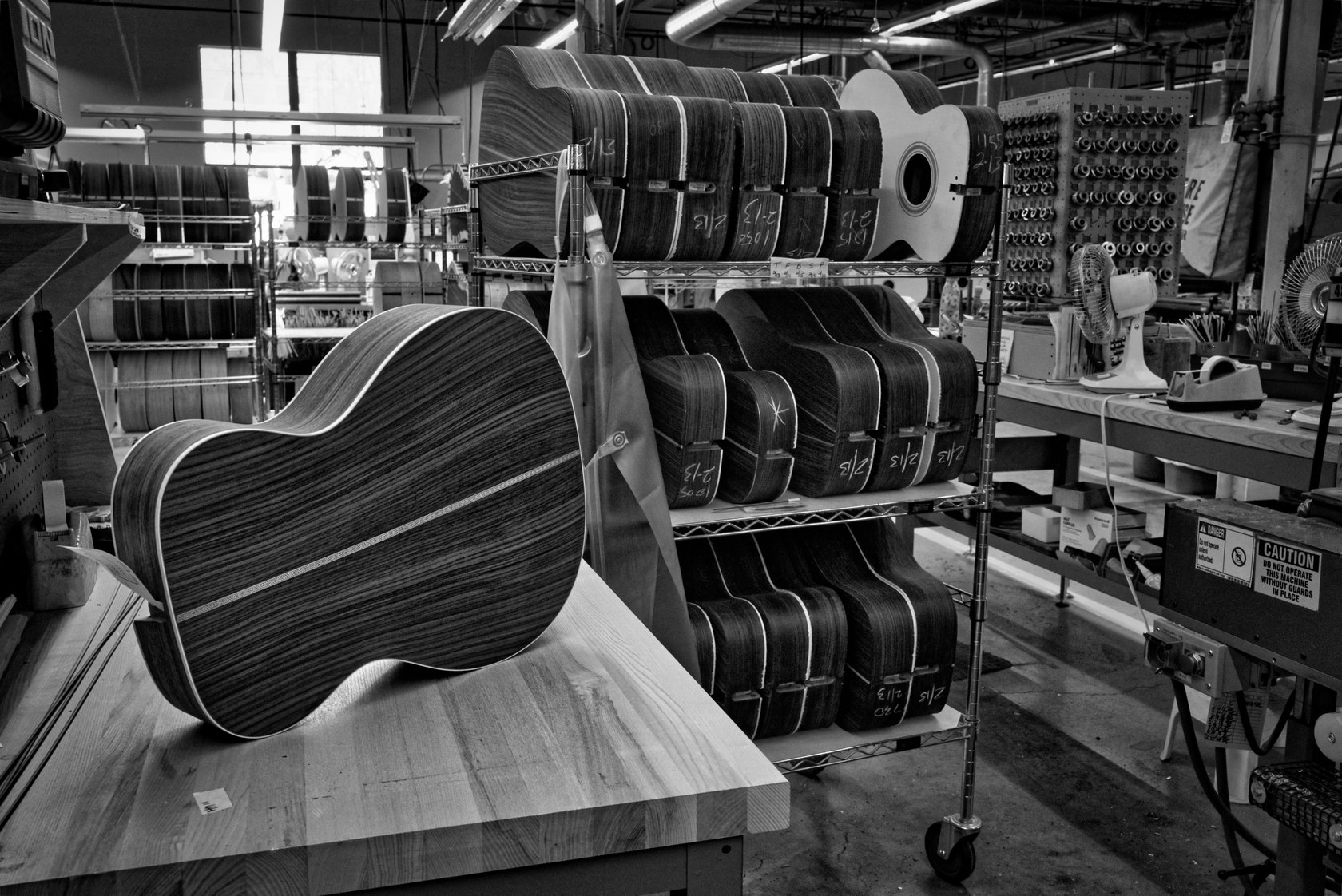 Q: Did you face any challenges during the project?

A: The only challenge I had was the daunting factor of walking in there. I always have notes and a storyboard before walking into an assignment. I do as much research as possible beforehand of the project or subject. But walking into a building of that size for a company with that much history and tradition, it's like, "Okay, get your head together!" I had a master checklist in my mind of what I want to portray and show to the viewer. Again, this is Martin Guitar and this story is that of their tradition and heritage.
Q: That's fascinating that you use storyboarding as part of your photography process. Was there anything that wasn't in the storyboard or something that was an unexpected surprise you didn't plan for?

A: You always have to be open in terms of balancing what you're trying to achieve and things that are unfolding in front of you. You have to be open for that decisive moment and grab it. You need to be flexible and not just say, "This is how it's going to go because of my storyboard." At Martin, there's so much going on during the workday. It's like being dropped in the middle of Times Square. There's just so much to capture and feel. It was important for me to be ready to capture all of it.
Q: You mentioned shooting with Sony and Zeiss earlier. Can you elaborate on your equipment?
A: Yes, I used Sony A7R III, A7R IV and A 9 II, which is my go-to digital camera. Sony offered me a vision that I love. Because they are mirrorless, the cameras allowed me to dial in to what the final picture is going to look like. It's just a lot different than using an SLR or rangefinder. For lenses, I used a 35mm 1.4 Zeiss - Distagon, 85mm 1.4 GM, 90mm 2.8 G macro , Zeiss 18mm f/2.8 40mm f/2.0 135mm f/2.8 all Batis Series Lens E -mounts and a 16-35mm 2.8, -Sonar, 24-70mm 2.8 -Sonar and a 135mm 1.8 -Sonar, all Zeiss A mounts because I had established in my mind that I didn't want to shoot something from afar. It had to be initially there in front of me for not just for myself, but for the viewer too.
Both company's lenses are so extremely sharp. The Zeiss lens which are as close to my Leica lens as far as contrast etc. There was so much transformation going on around as I was shooting, so certain things had to be isolated. You're shooting pretty much wide open at like 1.4 or 2.8. For example, one person in the custom shop was doing inlay with Mother of Pearl. While I was there, he was creating a bird and some other figures for a guitar, working piece by piece with tweezers. That was the most important thing with the macro – all of the continuous focusing distance - everything was in focus from the pieces of Mother of Pearl to his fingers to the tweezers. A lot of people don't realize that this is such an important go-to lens even for portrait or fashion photography.
Everything was shot simultaneously in color and in black and white. So, in post-production, I can edit both in color and black and white. I'm mirroring everything I'm editing, and then decide afterward what the final image will be in terms of color or black and white.

Q: Since you mentioned post-production, how does Luminar 4 fit in your workflow? What do you like about their software for your editing?

A: I was introduced to Skylum's Luminar application after speaking with Kevin La Rue and that's where the relationship started. I've gotten to know the engineers and programmers, been trained by their educators, and I've been able to develop my specific reportage visual style with their tools. In terms of workflow, it's seamless. It allows me to achieve digitally how I want things to look without changing much in terms of my vision.
To learn more about the 170-year history of Martin Guitars, visit www.martinguitars.com.
All images and video © 2019 Glen Craig. All rights reserved. Used by permission.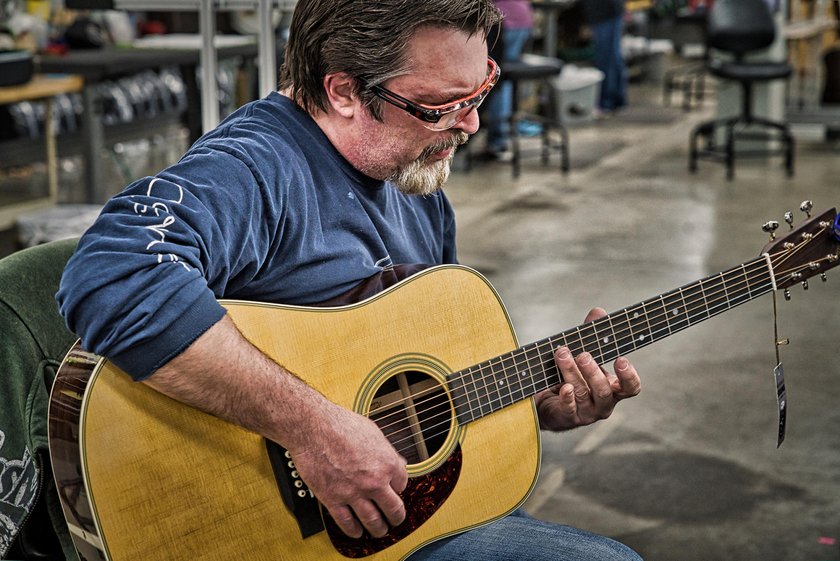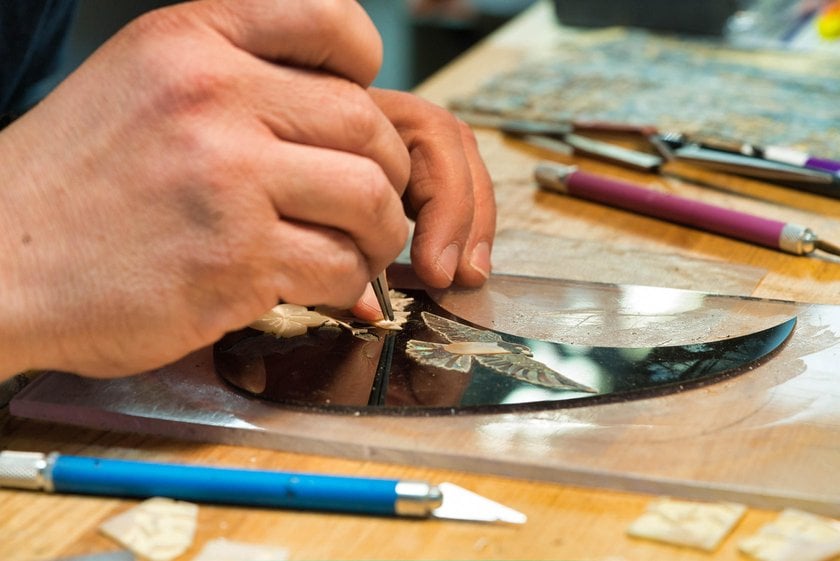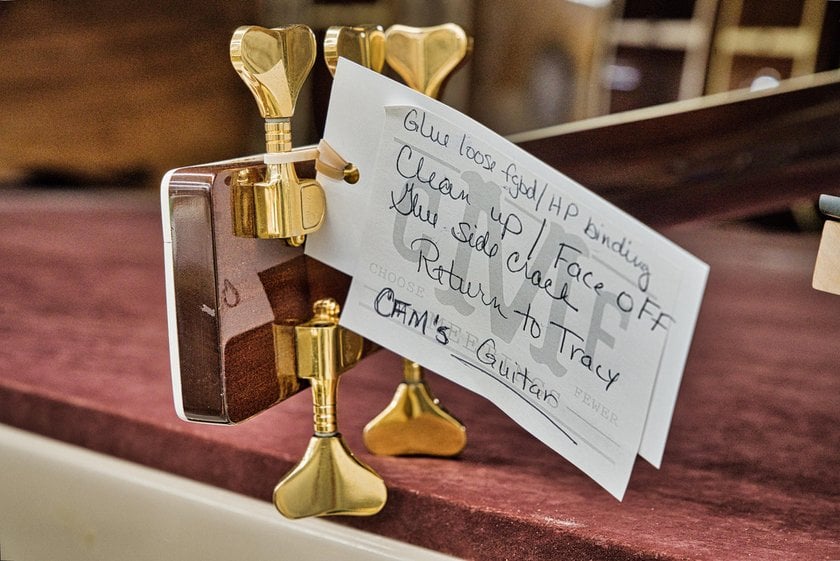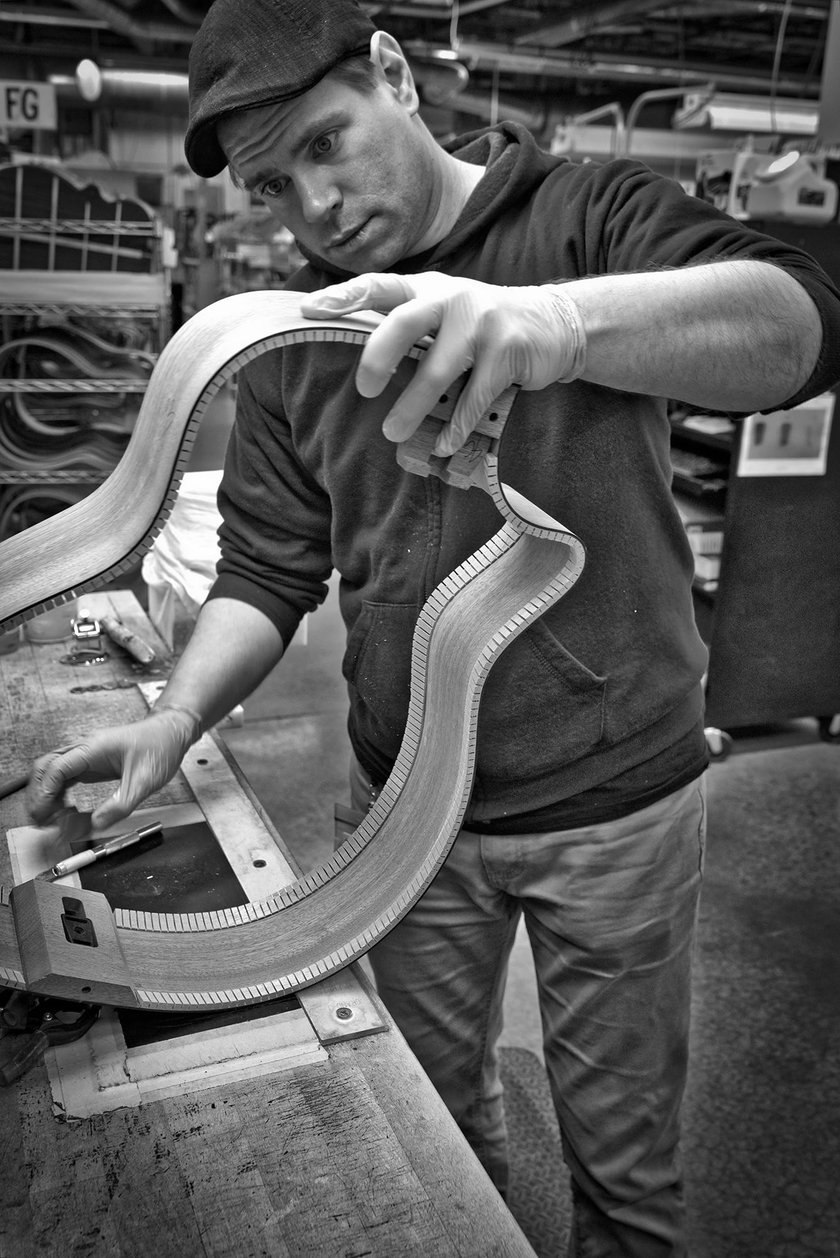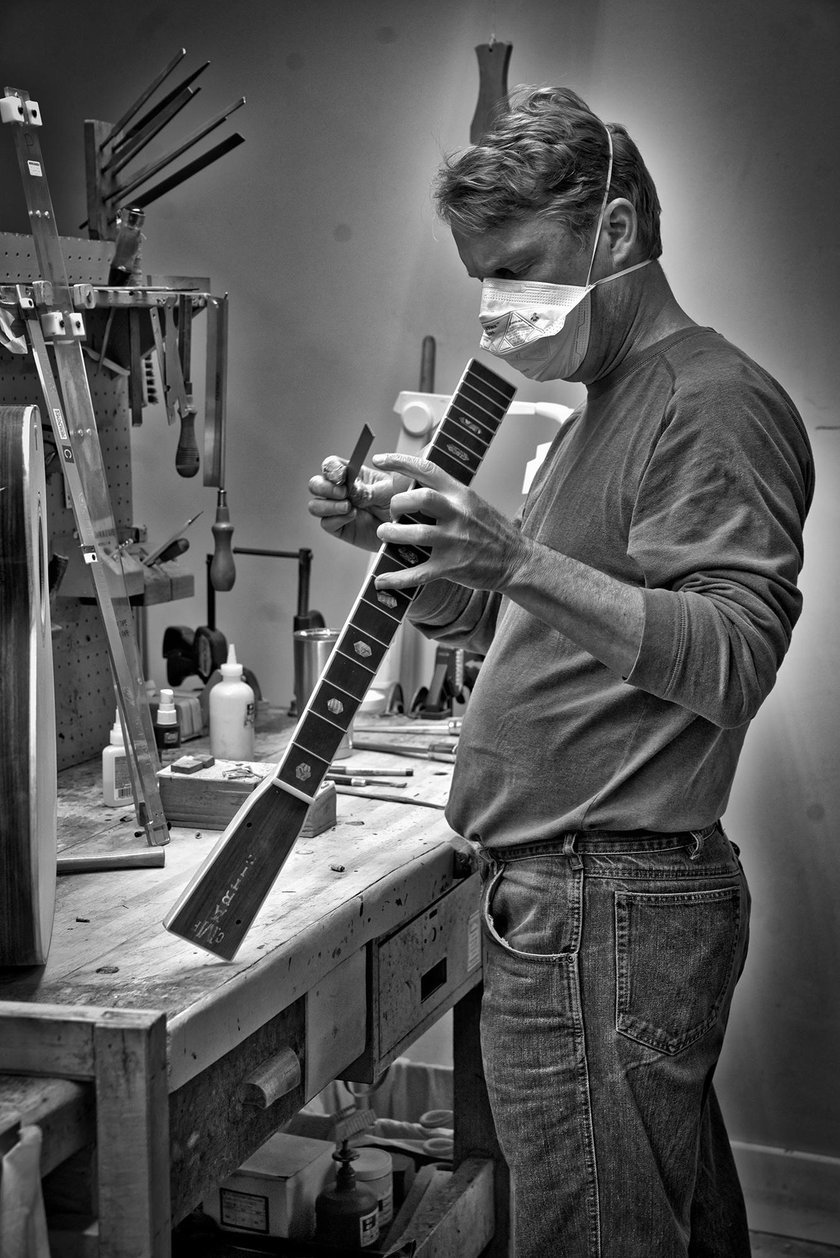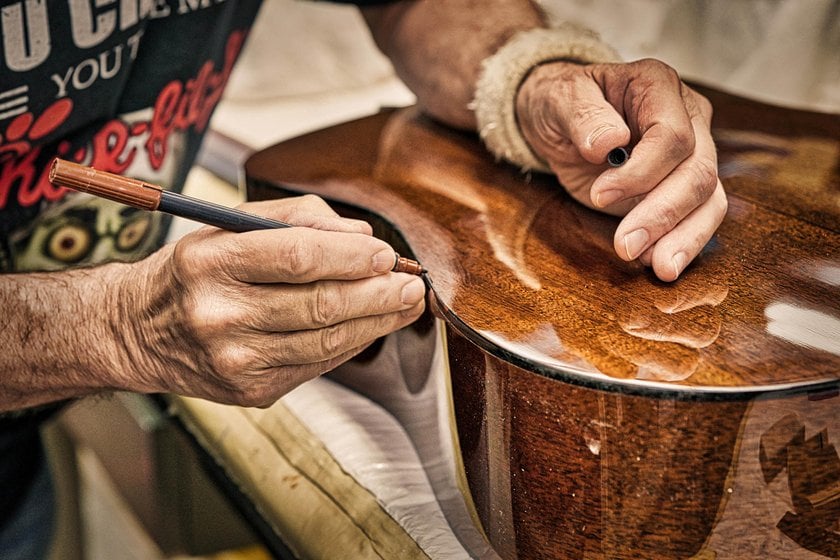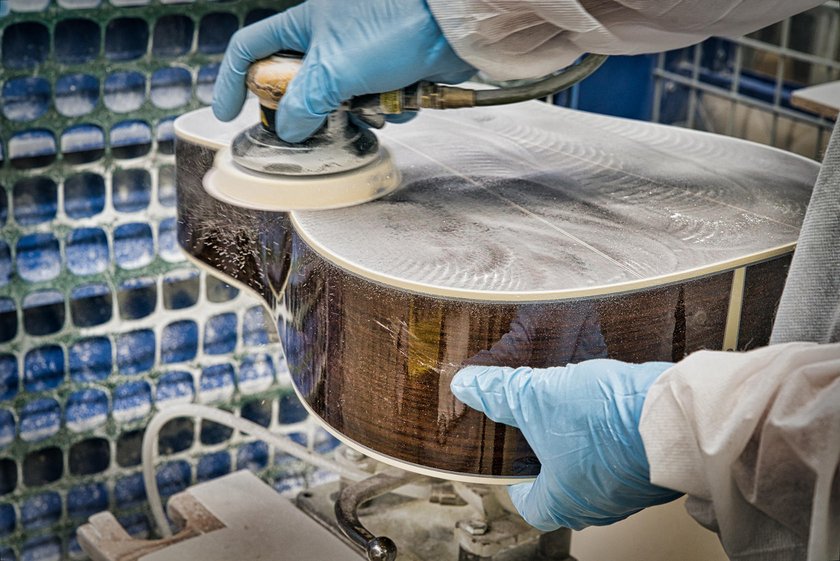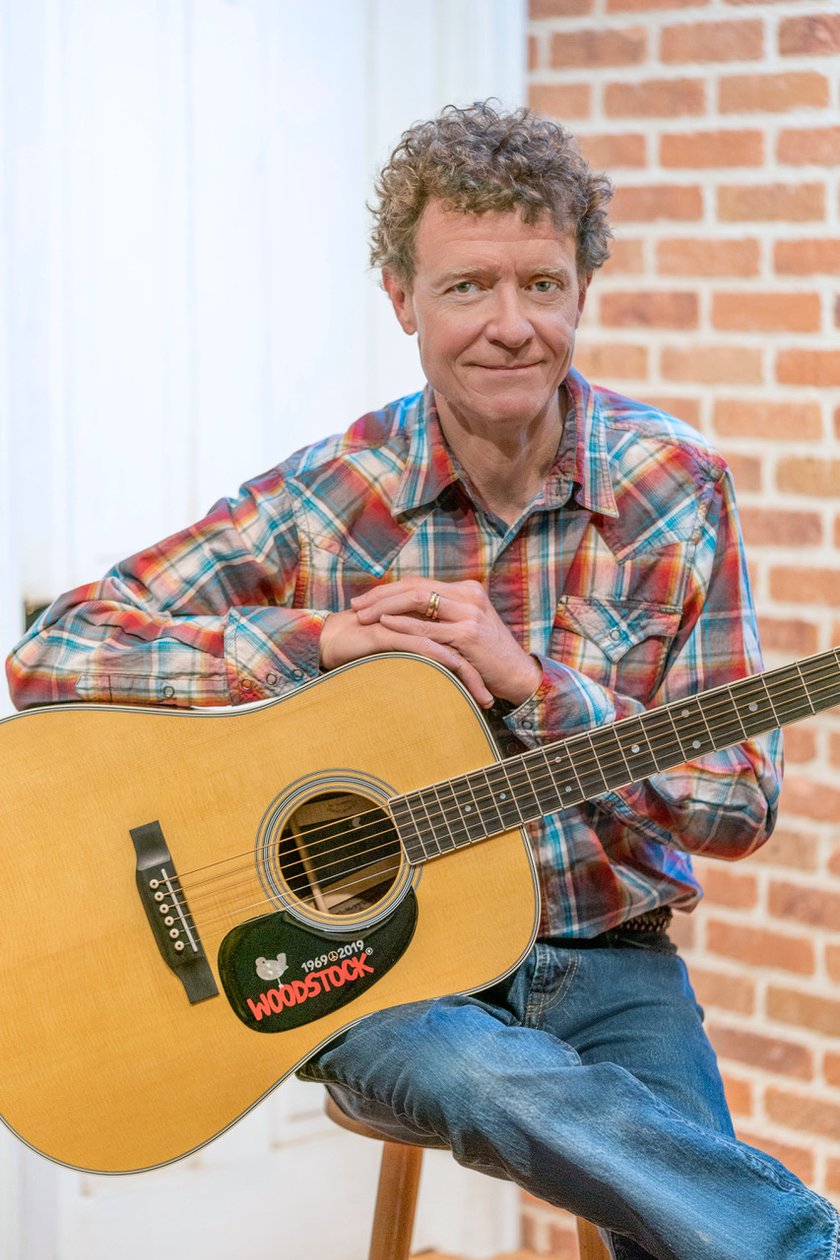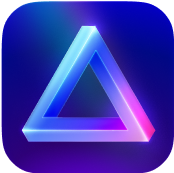 Advanced yet easy-to-use photo editor
view plans