Get a 3-month Premium Membership to Skillshare and learn almost anything!
March signals the beginning of Spring. Blooming flowers, soaring emotions and a time for fantastic photos. Plus, it can bring new learning opportunities. In that vein, this month Skylum is offering offer you a 3-month free Premium Membership to Skillshare as a bonus for choosing Aurora HDR.
Aurora HDR is powerful software for enhancing your photos and bringing hidden details to life. It helps you recreate the moment the way you saw it when originally taking your photos. It delivers unlimited creative freedom ranging from one-click presets to Pro-level manual adjustments.
Skillshare is an online community for learning, gaining and mastering your creative skills. Whether photography is a hobby or your business, you can find and enroll in various courses from professional instructors.
Discover tips, view instructions, create your own projects and take a look at other students' work. Plus, watch videos to fine tune your skills, then try all them out with Aurora HDR.
Don't forget to share your projects in Aurora HDR Facebook group!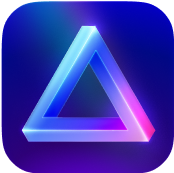 Advanced yet easy-to-use photo editor
view plans