Find out the winner of the September Photo of the Month Contest in Luminar Insiders.
September has come to an end, as well as our Photo of the Month contest. We're so grateful for your constant interest and participation! Your photos warm our hearts, and we at Skylum love to read the inspirational stories you've shared. We're sure that other Insiders members feel the same. There were so many unique works submitted that it was tough to choose the only one. But we had to choose the winner. Now it's time for the big announcement.

The winner is... Dipesh Mehrotra! We share our sincere congratulations with Dipesh Mehrotra for this gorgeous wildlife shot!

To quote Dipesh Mehrotra story:
I was in the Bharatpur Bird Sanctuary, Rajasthan, India. I was there for full day walking/cycling miles, going towards the lake where the Snake birds/Darters fish and fight with each other. This shot was taken at the end of the day, while the doors were about to close and have to return back cycling 4 miles. There were 2 darters fishing around and crossing each other occasionally. I got some standard fishing shots, tossing and gulping; and was about to pack my bags, when I heard the sound of flutter in water. I rushed towards the lake and got this shot, rather a full series. Where one of the darter poked the beak in the neck of the second one. I got the shot that I am always proud of. Fighting or Dancing, but they seem majestic. I edited this one with Capture one to recover the shadows and fine tuned in Luminar 4 for details.

Isn't this photo gorgeous? We'll be contacting Dipesh Mehrotra directly to share the prize with him, but you can also congratulate him in the comments below!

We hope that you also enjoyed reading all the inspiring stories and looking at the beauty of the world through the lens of the wonderful Insiders community. Catch up on the #PhotoSeptember21 photos here, if you've missed this post.
The Photo of the Month contest of October will be starting soon, so keep an eye on our news! ;)
Join Luminar Insiders to participate in contests, win prizes, and get exciting content. You are welcome!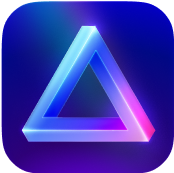 Advanced yet easy-to-use photo editor
view plans