New photoshoot ideas to spark your creativity
Finding your voice as a photographer isn't easy. The world of photography is constantly changing; trends come and go. And today, people are looking for originality and authenticity more than ever. So how can you keep up and find brand-new photoshoot ideas? Most photographers build their own style and stick to it throughout their career. It becomes a recognizable mark, and even if they use new photoshoot themes, their signature is present.

There isn't a recipe for finding inspiration and having fresh ideas. Nevertheless, there are some methods you can try depending on your style and personality as a photographer. Here's a list of photoshoot ideas and tips to help you come up with your own amazing ideas.
1. Candid couple photoshoot
Couples pictures have become a cliché. Avoid doing the same staged couple photoshoot over and over and choose instead to do candid photography. You can still use some of the couple poses you're familiar with, but this time observe more and give fewer instructions. Choose a friendly location that will allow the couple to feel comfortable and relaxed. You can even invite them to have a real date where you can be the paparazzo in the shadows.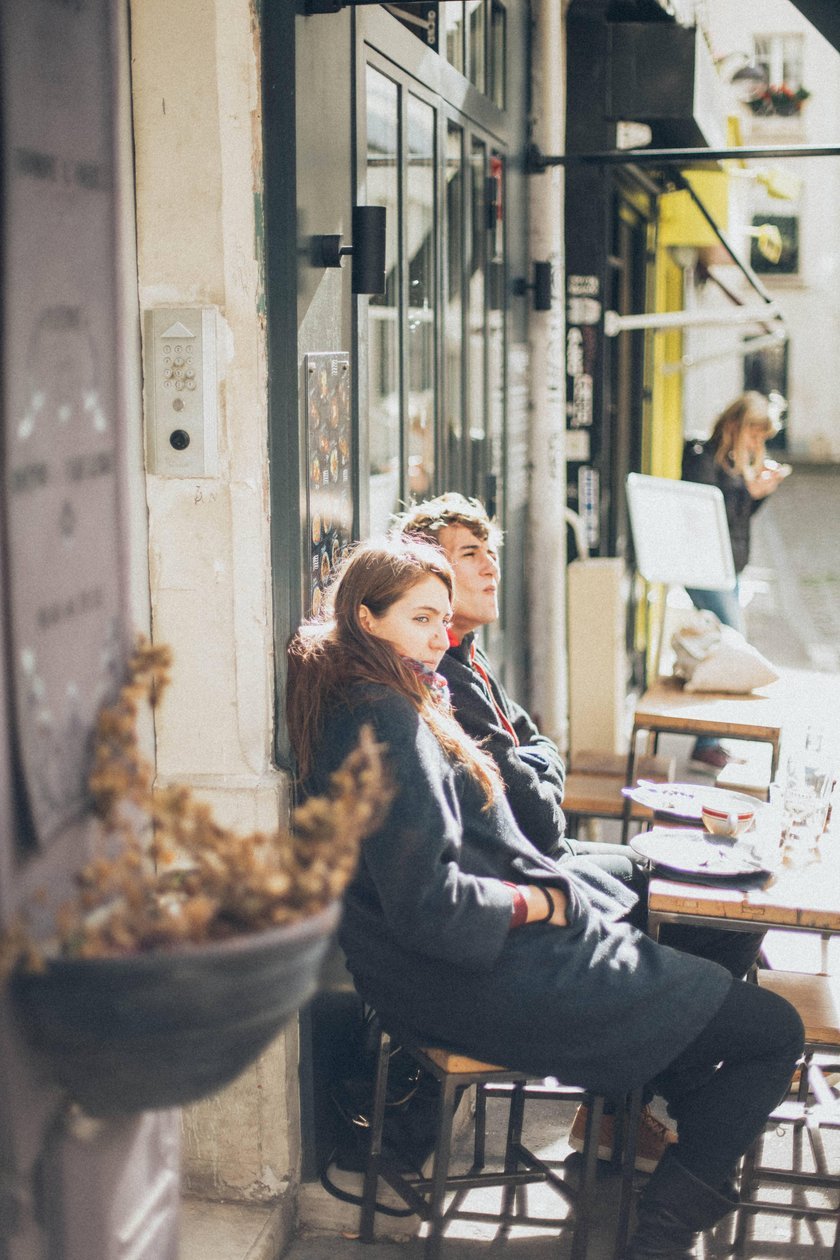 Tip: Fresh ideas for couples pictures come from long and dedicated study of people's behavior. Take your camera and go to cafes, parks, amusement parks, museums, cinemas, and anywhere else you can spot couples. Study how they speak, their body language, and all their interactions with each other and with the world. Don't exclude couples arguing, older couples, and teenage couples. Ask them if they'll allow you to take their picture. The secret to great couples images is to catch the couple's unique personality and attitude.
2. Maternity photoshoot ideas for real moms
Maternity photoshoot ideas typically focus on the woman's body and the life growing inside. Photographers usually use a lot of hearts and use props to say if the baby is a boy or a girl. They take close-ups with hands caressing the belly and portraits of happy parents. A new approach would be to consider the real life of the mother. You can use her daily activities and the challenges she has during pregnancy. You can use some of the female poses you use for portraits. You can photograph the mother or the couple resting, cooking, arranging the baby's room, or even dancing. Embrace her personality and grace and deliver unique motherhood pictures.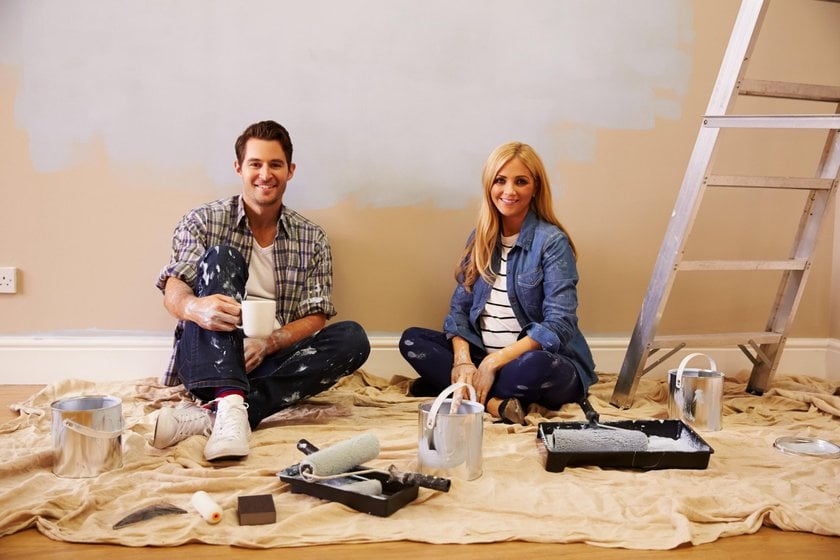 Tip: Every pregnancy is different. For some women, it's the best time of their life and every difficulty is handled with humor and fun. For other women, it's a hard time as they fight with fatigue, health issues, and stress. Be supportive and remember that the mother-to-be is a real woman, full of emotions.
3. Model photoshoot at the gym
Fashion shows are taking models into the real world and are asking them to walk on the streets, in shopping centers, or in industrial plants. 2021 it's a good moment to rethink your model photoshoot strategy and to choose unconventional locations. The gym is one of them. You can photograph a model during a regular workout. You can also use the gym as a metaphor for all daily activities in the life of your model and photograph them wearing proper clothes and accessories. Each moment of the day can be a type of exercise.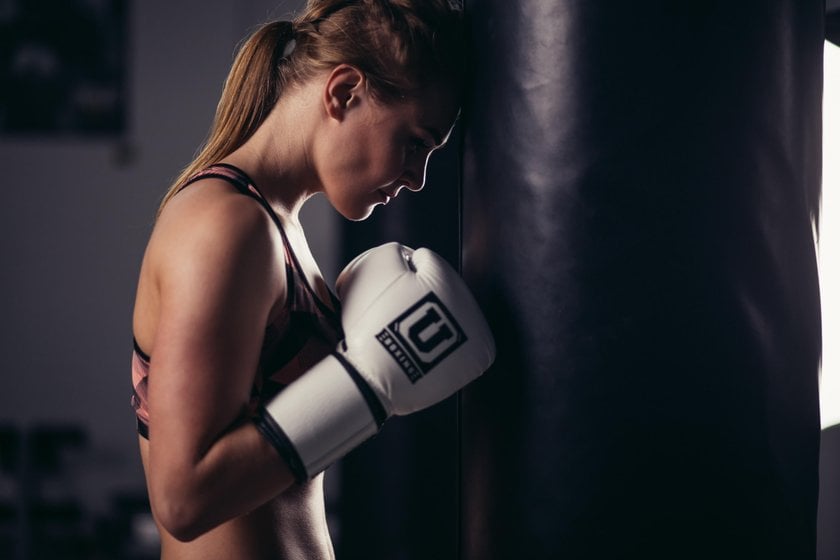 Tip: Imagine a story and place it in a different environment. For example, tell a story about gardening inside a concrete building or tell a story about lawyers in a box studio. Change only the environment, keeping the attitude and other elements like clothes and tools. This strategy works for fashion photoshoots, commercial photography, and every time you want to make a statement.
4. Different perspectives on flower photoshoot ideas
Flower photography is one of the most creative types of photography. It includes macro photography, working with textures and colors, and landscapes. Many photographers choose to use a shallow depth of field to blur the background and to have their beautiful flowers in focus. Still, there are new photoshoot ideas to try. For example, you can photograph the flower from below. Including the sky in the frame will give a clue about how the flower sees the world. To photograph from this difficult angle, you can use a camera with a flip screen.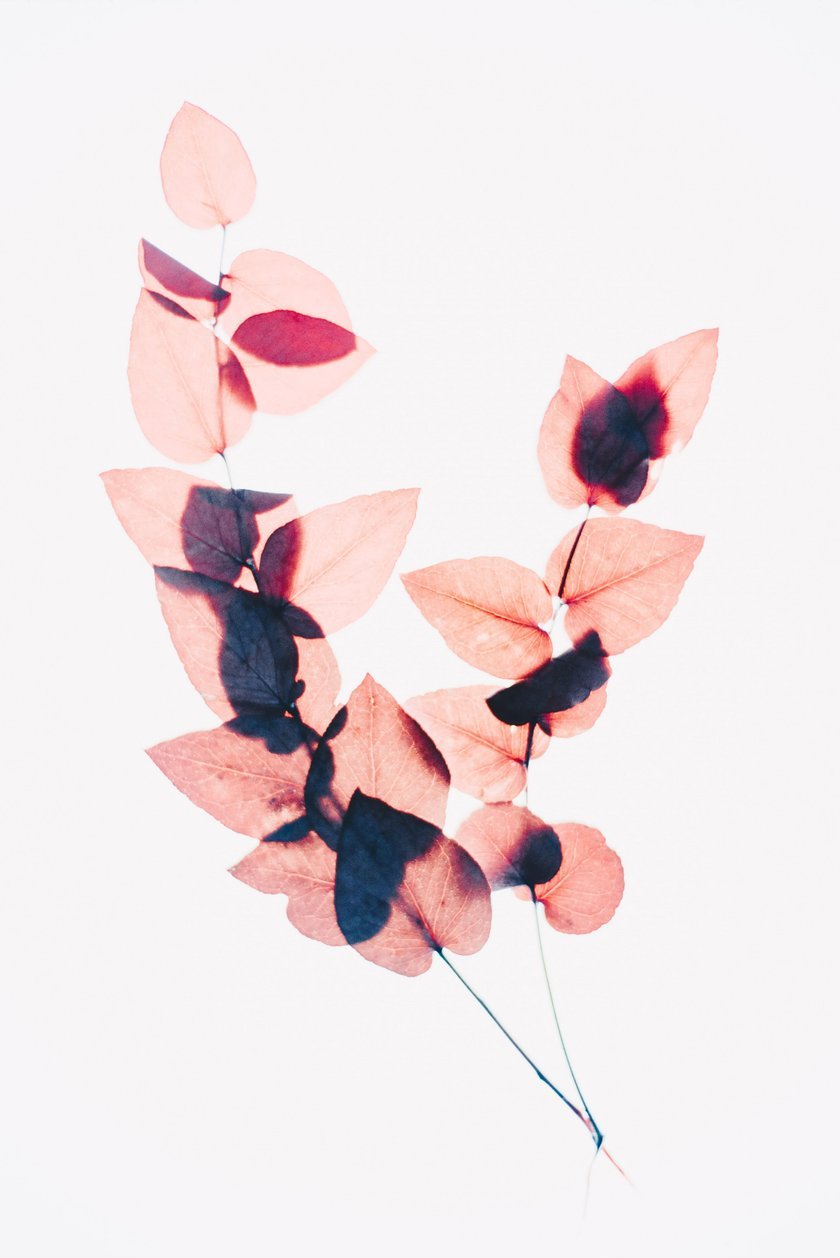 Tip: Visit botanical gardens and flower plantations and look for rare or uncommon flowers. Understand how they grow and what they need. Pay attention to small flowers too. Also, invest in good photo editing software like Luminar 3. Luminar 3 is designed by photographers, and its filters give subtle and realistic enhancements to your flower images. You can adjust the colors and saturation with filters like Polarizing, Details Enhancer, Clarity, and Tone. You can also remove colors completely with the Classic B&W filter and add golden hour light with the Golden Hour filter. If you include the sky in your flower images, Luminar 3 can make it perfect with the Artificial Intelligence-based AI Sky Enhancer filter.
The good news is that Luminar 3 is easy to use and leaves you with enough time to think about new photoshoot themes. If you haven't bought it already, you can download it and try it for free.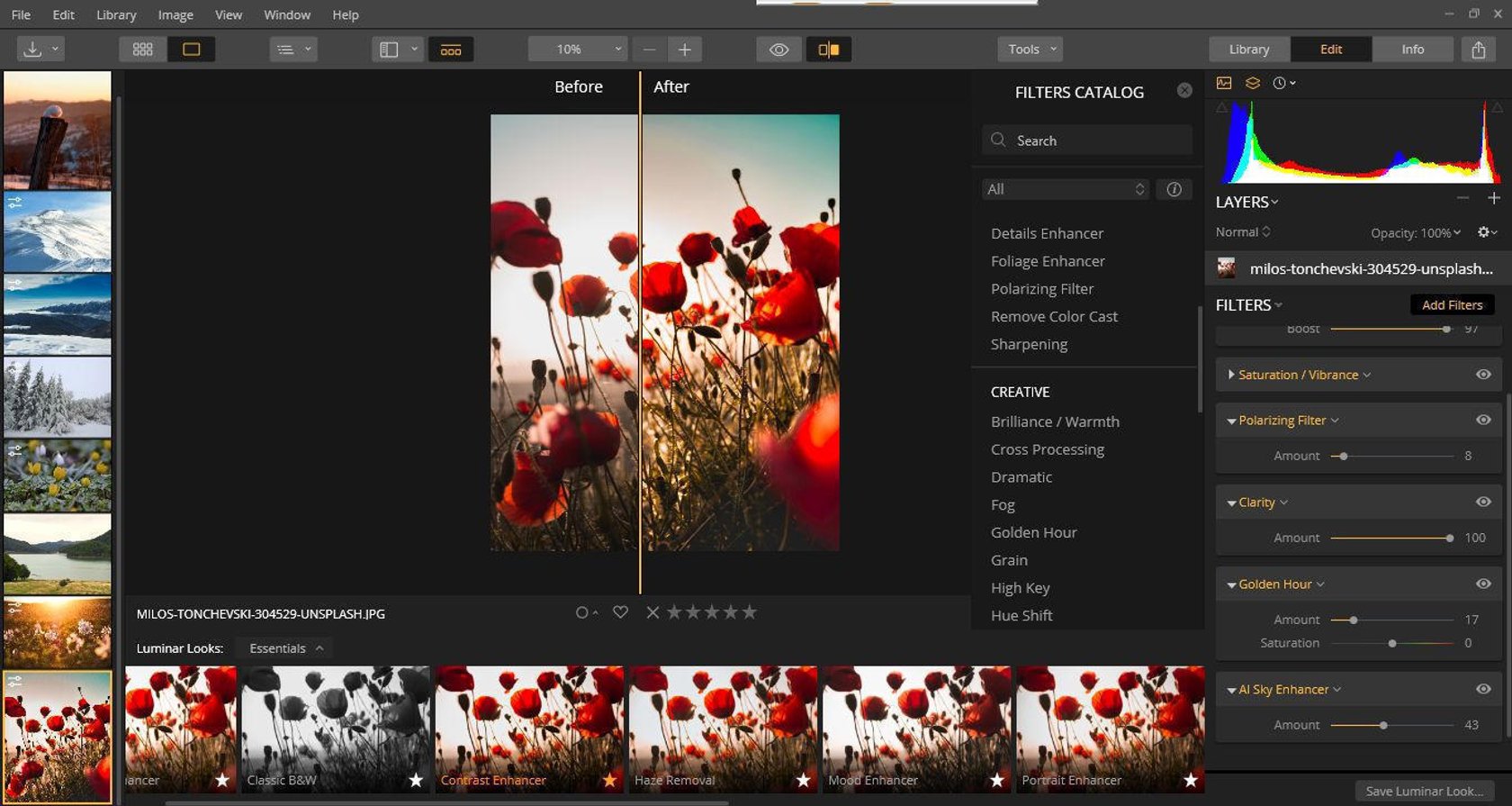 Photo by Milos Tonchevski
5. Family photoshoot on an ordinary day
Family photography includes portraits, idyllic family trips, and studio photographs. Photographers use props, games, and sometimes scripts to make sure that all family members know their role. An interesting idea for a family photoshoot would be to take pictures of the family during an ordinary day. Photograph them in the morning, waking up. Snap pictures while they eat breakfast, drive to school, and do homework. These realistic family images will show human interactions, feelings, and habits. Involved in their usual activities, people won't have time to pose, and your images will be part of their family history.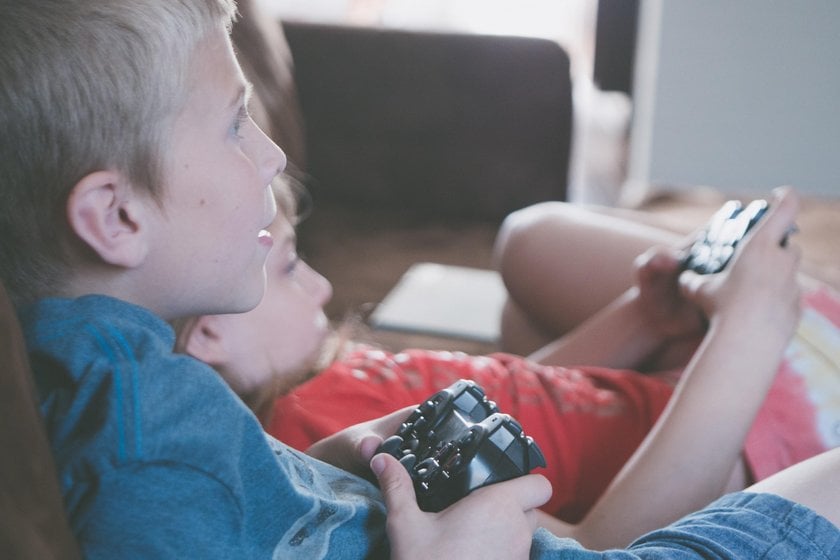 Tip: Don't be afraid to photograph domestic life. Some of the greatest photographers find their inspiration in daily habits and exploit their routine charm. Choose to do long projects and follow the same subject during a long period of time. You'll have time to engage with the subject and your work will be meaningful.
6. Documentary photoshoot themes
Photography has always had a documentary function. Photojournalists cover news, raise awareness about environmental issues, document wars and conflicts, and change the way we see modern society. A documentary photoshoot theme will always have an interested public. You can choose a local and personal theme, or a travel-base theme. You can document a place, a person, a group, a social event, an animal, the effects of a new law, or anything else that matters to you. Consider a series of 20 images, and don't forget to give them a clear narrative.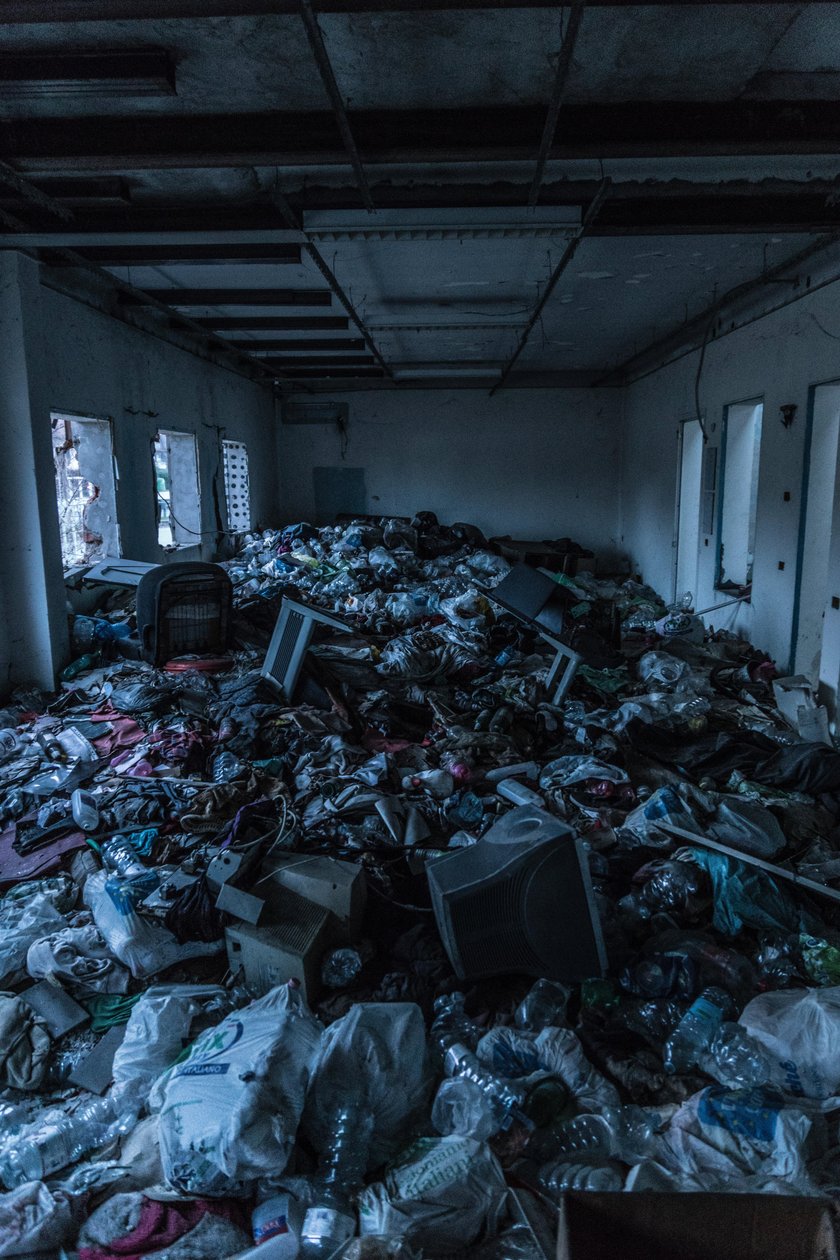 Tip: Get involved. Documentary photoshoot ideas come when you care. Think about what you love or hate, what makes you angry, and what you want to change. Documentary photography can't be done if you don't engage with your subject. Storytelling is also very important. Learn everything about your subject, decide what message you want to convey and the mood of your images, and make a plan. Then start taking pictures. Reserve time and energy for long and expensive projects.
7. Travel photography ideas: you and your suitcase
Travel photography centers around popular places and activities. People visit the same tourist places, photograph the same landmarks, and are fascinated by the same civilizations. This trend is so big that there are applications that tell you the GPS coordinates of a picture and how to take a similar one. If you want to be original, take your suitcase and discover unknown places. Maybe they're in the same tourist destination, just around the corner from the great landmark everyone is photographing. Maybe they're forgotten villages in small countries. Maybe they're church interiors or cheese markets that nobody remembers. Discover the charm of every place. It's challenging, but it's rewarding.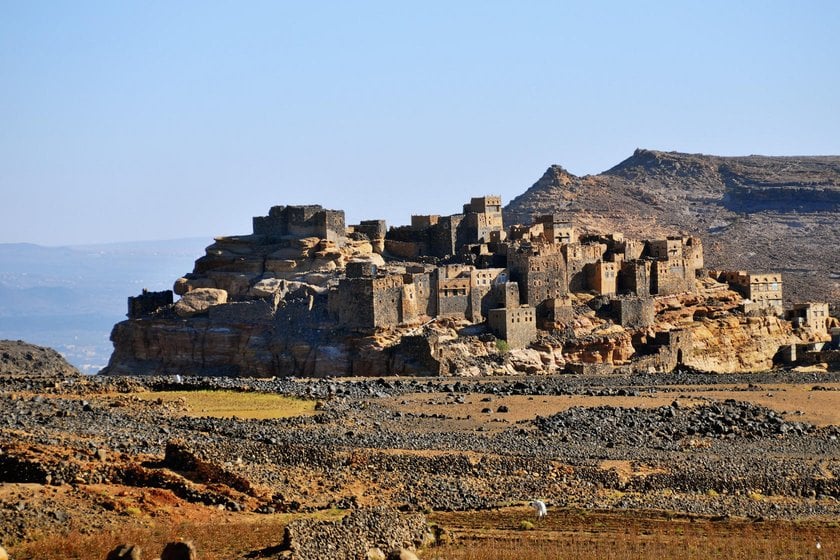 Tip: Don't use a tourist guide. Learn as much as possible from history books and local museums and follow your instinct. Sometimes it helps to go without a destination; just get lost in a new place. Visit rural areas as well as cities and build a diverse program for your journey. See the world as it is and stop looking for perfect places.
8. Incomplete still life photos
For those interested in object photography and still life, taking pictures of incomplete scenes is a challenge. Choose just the essential parts of an object or of a still life. Focus on shapes, colors, textures, and geometry. What gives meaning to an object? What makes it beautiful or useful or different? Mechanisms are a good start. Furniture, jewelry, kitchen objects, toys, and raw materials are also good subjects. This type of abstract photography can teach you a lot about photographic technique and composition.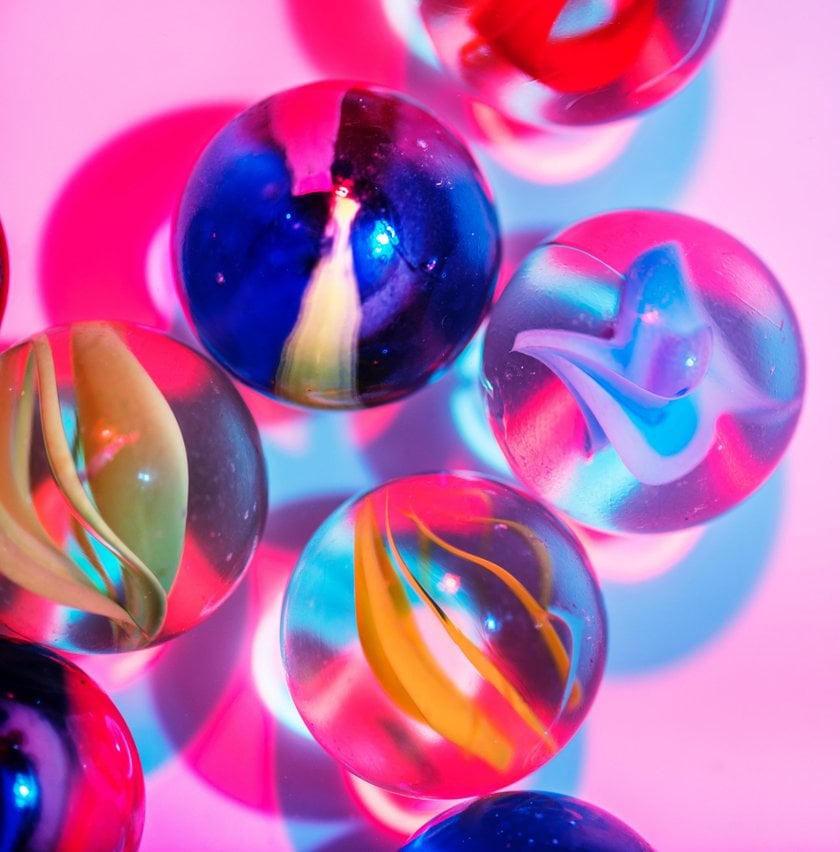 Tip: Learn to draw. Take a sketching class and learn how to decompose an object into elementary shapes and lines. Study volumes and shadows. Train your eye to see patterns, textures, lines, and shapes instead of complete objects. You can also visit an art museum and study the compositions of modern artworks.
9. A scene from a novel
Use all your storytelling skills and use novels for cool photoshoot ideas. Take your favorite characters and give them life in a series of photos. Because you'll never run out of novels, you'll never lack new photoshoot ideas. Make sure you add enough creativity and fresh perspectives to make things interesting. Working with a script gives you a solid base and endless possibilities. Add costumes and decorations and improvise what you can't replicate.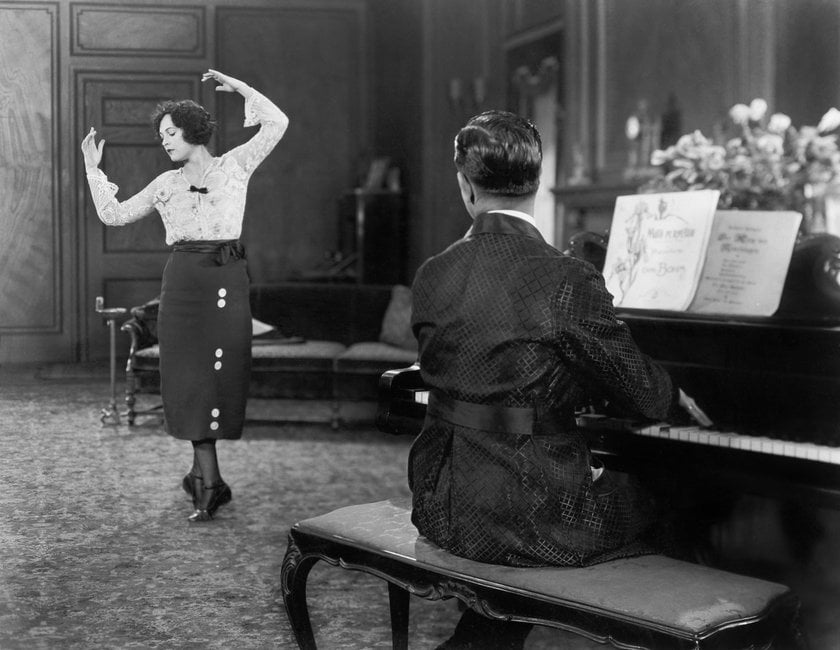 Tip: Read a lot. Novels, short stories, and plays work best for this type of photoshoot themes. This idea can work as an artistic project, but also for couples images, model photoshoots, and even children's photoshoots. Make sure you choose the appropriate scene for the occasion.
10. Street life seen from the sidewalk level
Have you ever imagined how the city looks from the sidewalk level? It's an amazing world at our feet. Find a good and safe spot in the middle of the city and install your camera on the sidewalk. Bring a camera with a flip screen and a remote shutter release. Observe what catches your eye: people's feet, pidgins, garbage, cars, etc. If you're looking for fall photoshoot ideas, photograph leaves and rain. If you choose a rainy day, photograph reflections in the water.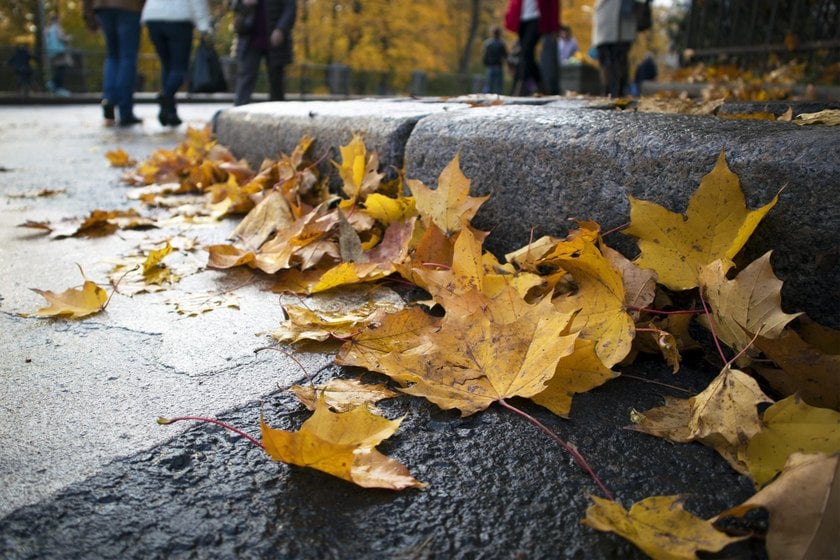 Tip: Imagine doing this project in different locations. A big city looks different than a countryside village even from the sidewalk level. Also, imagine doing this project in different seasons or at different times of the day. Street photography is a well-worn subject. It's up to you to come up with fresh ideas. Maybe a commercial for a shoe brand?
11. Transportation
Means of transport are a great source of photoshoot ideas. Not only can you find a wide range of vehicles, but they carry people, goods, and stories. Transportation can be a gritty theme, with industrial accents and gray backgrounds. But it can also be a cheerful theme if you choose to make a series on school buses. Moreover, vehicles are easy to find and follow. Try different perspectives, and don't forget to include close-ups and wide angles in your series. As always, decide what you want to say and build a strong narrative.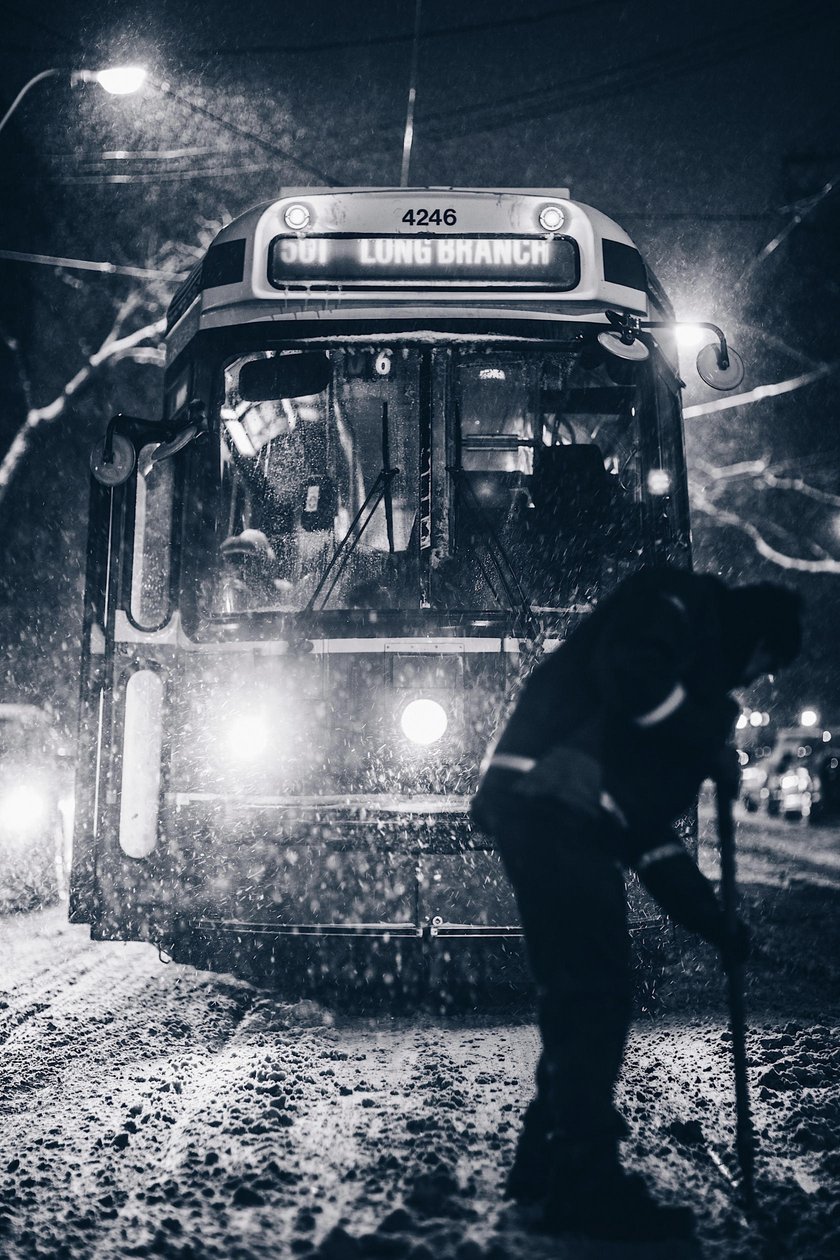 Photo by Scott Walsh
Tip: Photograph the vehicles you see throughout a day. Start with your car or your daily commute and extend your focus to vehicles passing by, planes from the nearest airport, trains, and boats. This learning activity can continue during your travels. Don't forget about bicycles, rickshaws, and scooters.
12. Minimalist landscapes
Landscape photography borrows elements from minimalist interior design. The result is an impressive photoshoot theme in the form of a minimalist landscape. Photograph a field, a hill, or a lake, and fill your composition with just two or three elements. They can be different colors or textures or an isolated tree. Keep the composition simple and artful, and use an image enhancer to transform your photo into a tableau.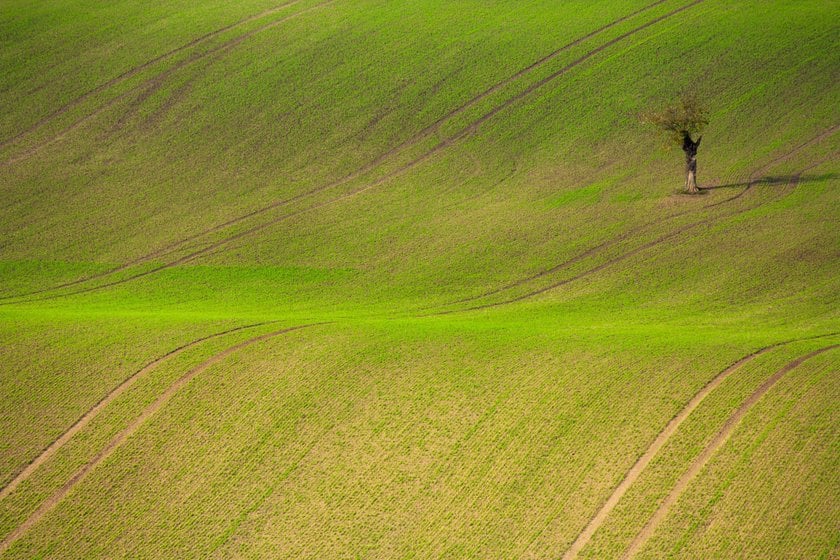 Photo by Dawid Zawila
Tip: Finding empty landscapes isn't easy. Plan a journey of exploration into the countryside and see what you can find. At the same time, keep in mind that a minimalist landscape doesn't need to be vast. You can use a telephoto lens and zoom in to exclude all the unwanted elements from your frame. A minimalist image doesn't have a strong focal point, so you need other elements to balance the composition and deliver an artful effect.
The need for new photoshoot ideas is an opportunity to do the projects you want to do. It's also an opportunity to learn new techniques, study the history of photography, and accumulate knowledge and experience. Moreover, developing new photoshoot themes keeps you inspired and connected with the world around you. Photography is a tool to show people the world they live in. Allow your personality to shine and put a piece of your soul in every picture you take. It's the only way to be true to your art and to your public. Remember that every photograph tells a story.
Get more time to spend thinking about new ideas by using Luminar 3. You can download it right now and try it for free.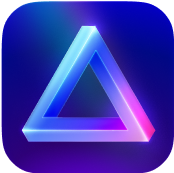 Advanced yet easy-to-use photo editor
view plans