There are three classic genres in photography: still life, landscape, and portrait.
Personally, I am not happy with this (since it leads to the dominance of mediocrity), but the portrait is and will be both the most common genre and the most in demand. And since this is so, there is a need to understand the styles of portraits. In this article, I will cover ten of the most common types of photography portraits photography.
What are portraits and why shoot them?
In a broad sense, portraits are images of people. Any images! Whether it's a large frame (just head and shoulders), waist-length or full-length. Whether it is a breathtaking landscape, in the depths of which a person is clearly recognizable, or a photograph of a dog looking at the camera - all this is a portrait. The most important thing in portrait photography is the viewer's ability to compare the characters they see with their own kind, endow them with human features and develop a possible plot. And this is the ace that I immediately put on the table. I mean, this is the most important thing you can learn from my text: it is the viewer who determines the portrait-style photos.
Most portrait photographers don't know or forget that any work they exhibit is aimed at their viewers. And it is the viewer who decides what is shown in the photograph and what is not. But the viewer is removed from the shooting process. He does not see the moment of creation but only observes its outcome. The viewer does not know what the photographer wants to show, and only sees what the photographer has managed to show.
That is, the photographer must clearly understand why the viewer should look at the person in the photo, why the viewer will remember this photo, etc. Styles help answer these questions, and different types of portraits immediately form an audience interested in them.
Grasp portrait styles: TOP 10 most common portrait photography types
So let's take a look at the most popular types of portrait art.
1. Classical portrait photography
The opinions of fine art researchers differ, but according to one version, it was traditional portraits in photography that became the first independent genre.
Yes, we know that the first photograph in human history was View from the Window at Le Gras by Nicéphore Niépce. And after that, a lot of urban landscapes were shot. However, these were more technical experiments than photography.
Portrait painters were among the first to appreciate the potential of photography. Instead of taking long sketches, they hired assistant photographers who captured people with their cameras. Even with long exposures, it was much faster than drawing drafts.
In addition, the tradition of portraiture has long been formed, so it is not surprising that it was traditional portrait photography that became the first director of photography form.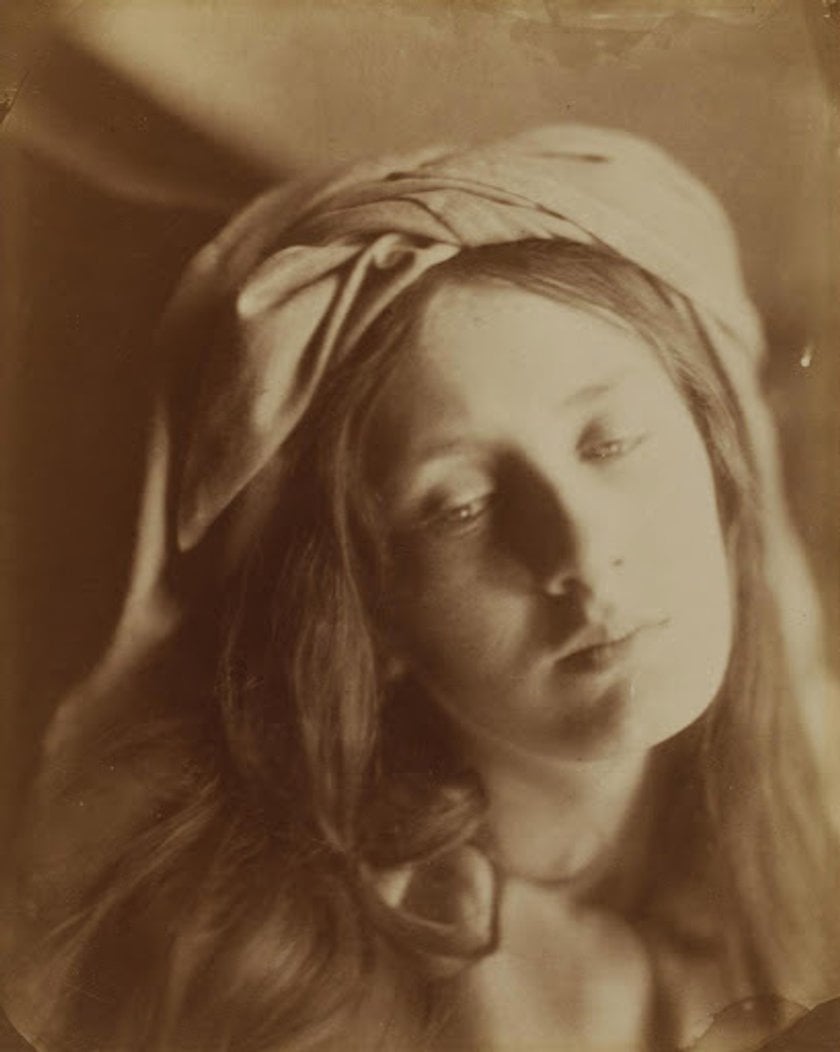 Beatrice by Julia Margaret Cameron, 1866
2. Candid portraits
They also often involve so-called lifestyle portraits. And I completely agree with this. Some separate the two as different types of portrait photography, but the line between them is so blurred that it doesn't make much sense.
Such portraits are often taken in public places, often even without the consent of the person being portrayed. Their meaning is to show a person in his daily life. It is noteworthy that one of the most famous photography portrait styles was staged (see photo below), although street photographers usually do not accept any interference.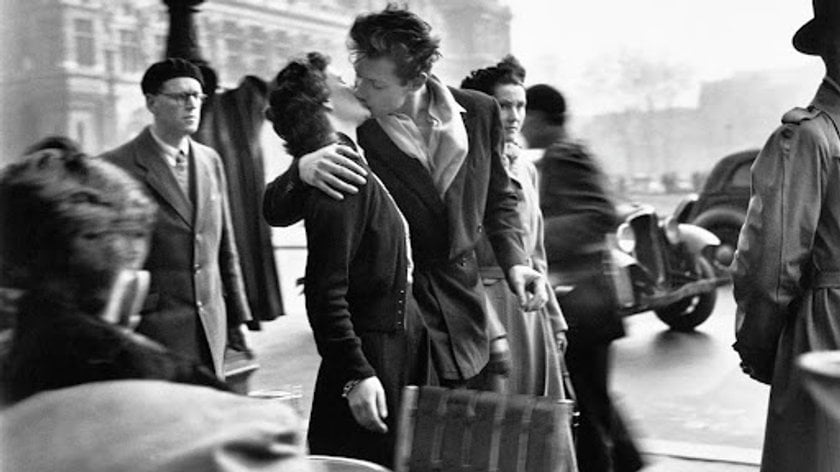 The Kiss by the Hôtel de Ville by Robert Doisneau, nearly 1950
Since these shots are often taken in public places, different lenses are used for them. Most often these are wide-angle lenses (40 mm and less).
3. Environmental Shoots
This is a separate subspecies of candid portrait examples. They are distinguished by the fact that in such photographs a person is in a familiar environment (for example, in a workshop). To create such photographs, it is very important to capture not only a person but also his surroundings. To do this, use the narrowest aperture values.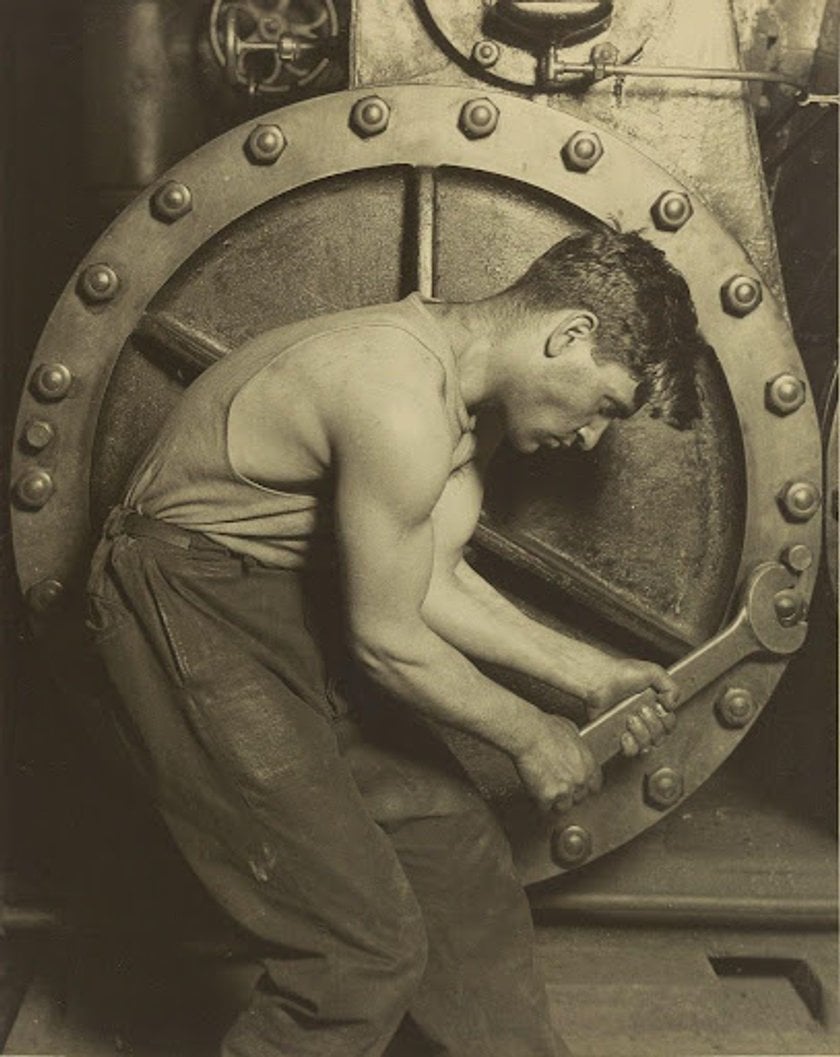 Power house mechanic working on the steam pump by Lewis Hine, 1920
4. Group portraits
Slightly dropped from our list, because group portraits can be classic, candid, and surreal, for example. But I would like to mention it separately, as a group portrait requires a completely different approach from the photographer. You need to get creative not only in order to reveal the depth of the character of the frame and show both the external and internal beauty of the subject. The most important task is a skillful, kind of directorial organization of the interaction of people in the photo.
It is necessary to take into account the poses and lighting so that all participants in the group shot are satisfied with their appearance. Looks and gestures also play a huge role. Perhaps someday I will even write a separate article on group portrait photography, but for now, we move on.
5. Reportage portraits
Speaking about the candid photography genre, we noted that its distinctive feature is its inseparable connection with everyday life. In the same way, environmental photography is related to the environment of the person being portrayed. But the reportage involves the creation of a context due to a specific event, in the midst of which the hero of the frame finds himself. You've all seen the legendary "Afghan girl" by Steve McCurry. In addition to being a truly masterful shot, its value is also added by the event with which it is inextricably linked: the Afghan war.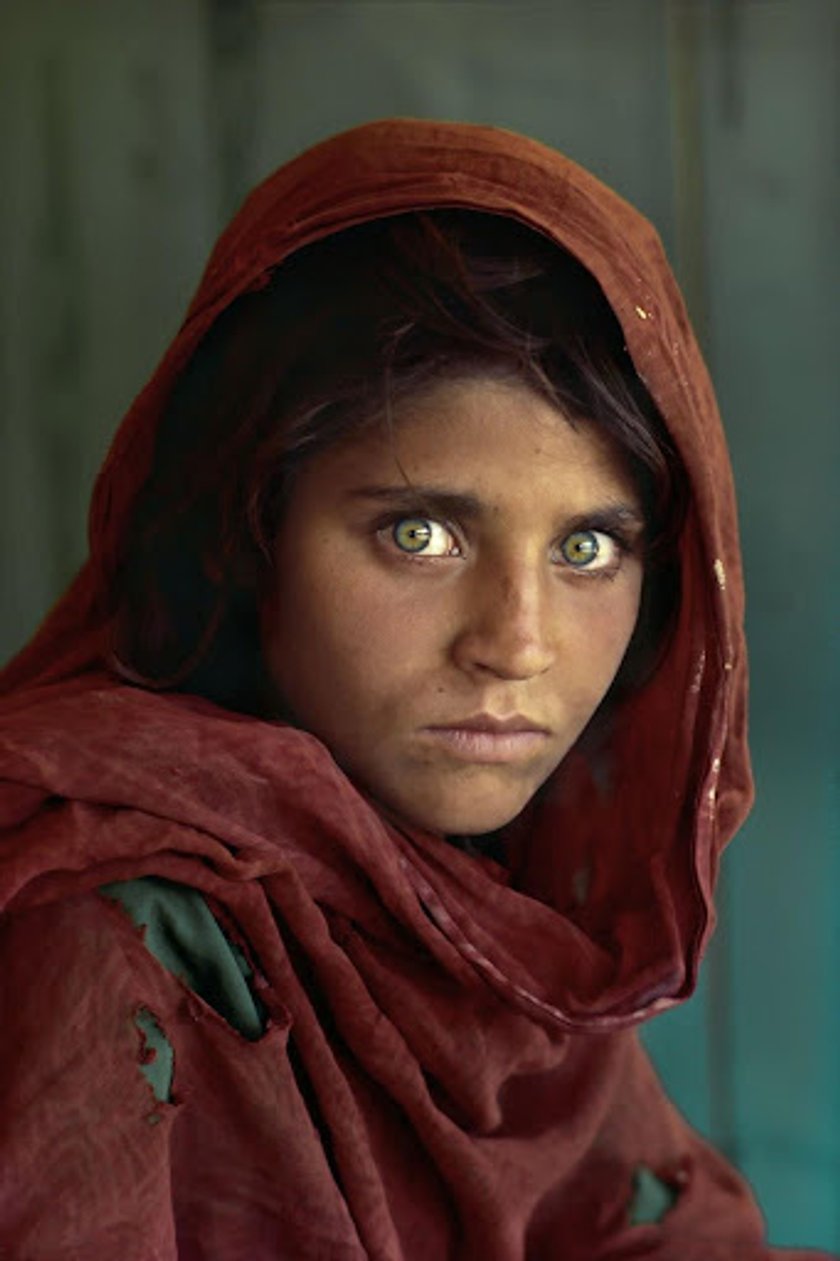 Afghan girl by Steve McCurry, 1984
6. Glamour photography
The impetus for the development of glamorous portrait-style photography was the development of publishing and cinema. These images capture beauty of the subject, sex, sensuality, and aspects of celebrity life that ordinary citizens can only dream of. A striking example of portrait photography in the style of glamor is the portrait of Marilyn Monroe by Alfred Eisenstaedt.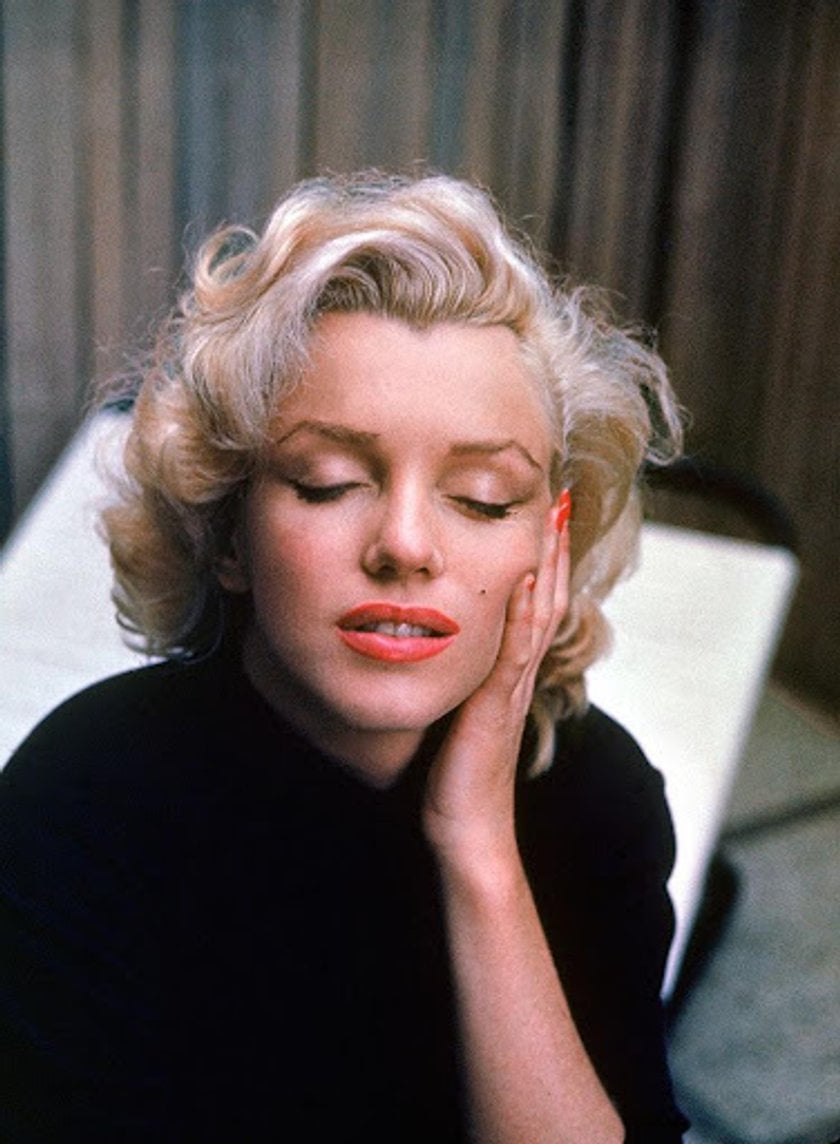 Marilyn Monroe by Alfred Eisenstaedt, 1953
7. Fashion portraits
The advent of illustrated publications also pushed the photography industry toward the development of fashion photography. These are always portraits, but the main thing in them is the ability to underline and convey all the nuances of the fashion of their time. I would say that fashion portraits are a cross between glamour and advertising photography.
Interestingly, Lady Clementina Hawarden is considered the progenitor of this style of portraits, although she shot long before the popularization of glossy magazines, and long before the creative woman began to be perceived normally in a patriarchal society.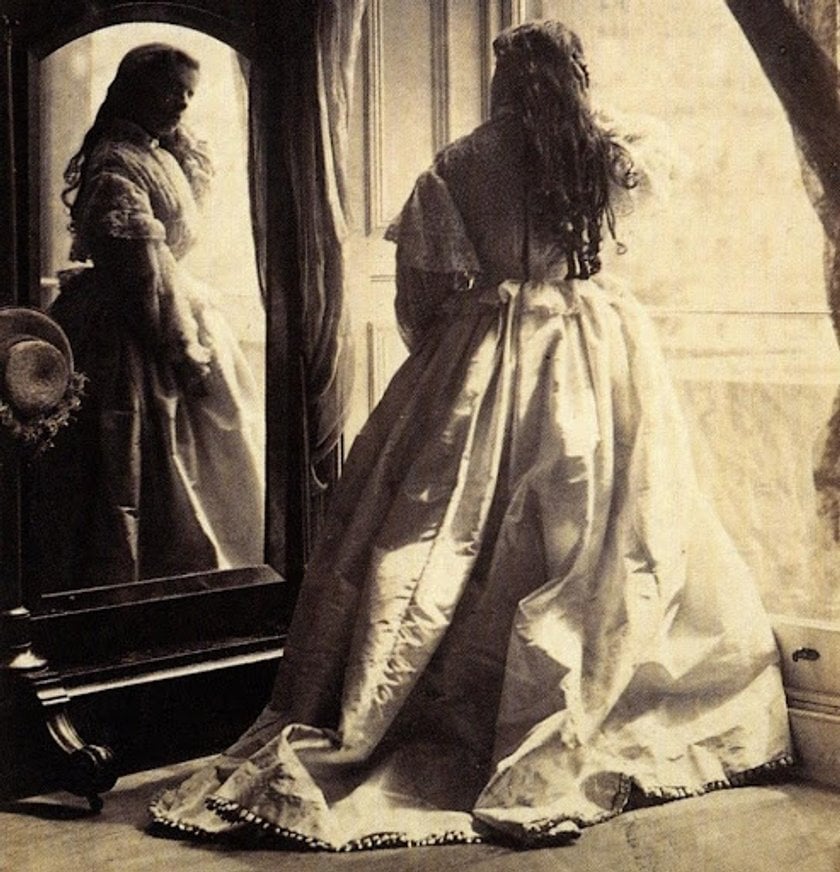 The Toilette by Clementina Hawarden, nearly 1864
8. Advertising
Among all types of portraits in photography, the largest niche is dedicated to advertising shots (I'm talking about commercial photography now; in general, the first place belongs to selfies).
Unfortunately, advertising portraits have created cliches in the minds of many photographers, most often found in the staging of a model. For example, positions when the model throws her arm over her head or rests her arms on her hips. Initially, such performances were used to demonstrate the structure and quality of products: how the seam goes under the armpit or how the cuff moves away. But photographers, having seen and remembered such poses and lighting, use them even in cases where this is not required. If a girl in sleeveless clothes throws her arm over her head, then the maximum that she will show good is a shaved armpit. Agree, not a very interesting story. Therefore, you should not repeat everything that you saw in fashion magazines. It is better to analyze why this or that move was made in creating the image, and after that decide whether to use it or not.
9. Conceptual portraits
From the name, it is understood that conceptual photography is more about the idea, and not about the form. The relationship between conceptualism and photography is not unambiguous. On the one hand, the function of photography is to document, so the photographer uses the camera as a means to capture people, events, activities, etc. On the other hand, photography itself can be considered a work of fine art. The conceptual style of portraits balances these two extremes. However, it is the creative component that lies in what is shown, and not in how it is shown.
10. Self-portrait and selfie
Even before selfies made self-photography a common thing, this type of portrait photography was actively developed by photographers of yesteryear. This portrait style lets the photographer capture the widest possible range of subjects, from traditional to postmodern, from serious to goofy.
Self-portraits can also be conceptual. For example, Andy Warhol took self-portraits for twenty years to understand his relationship to his own fame. Did you think that selfies are only about Instagram?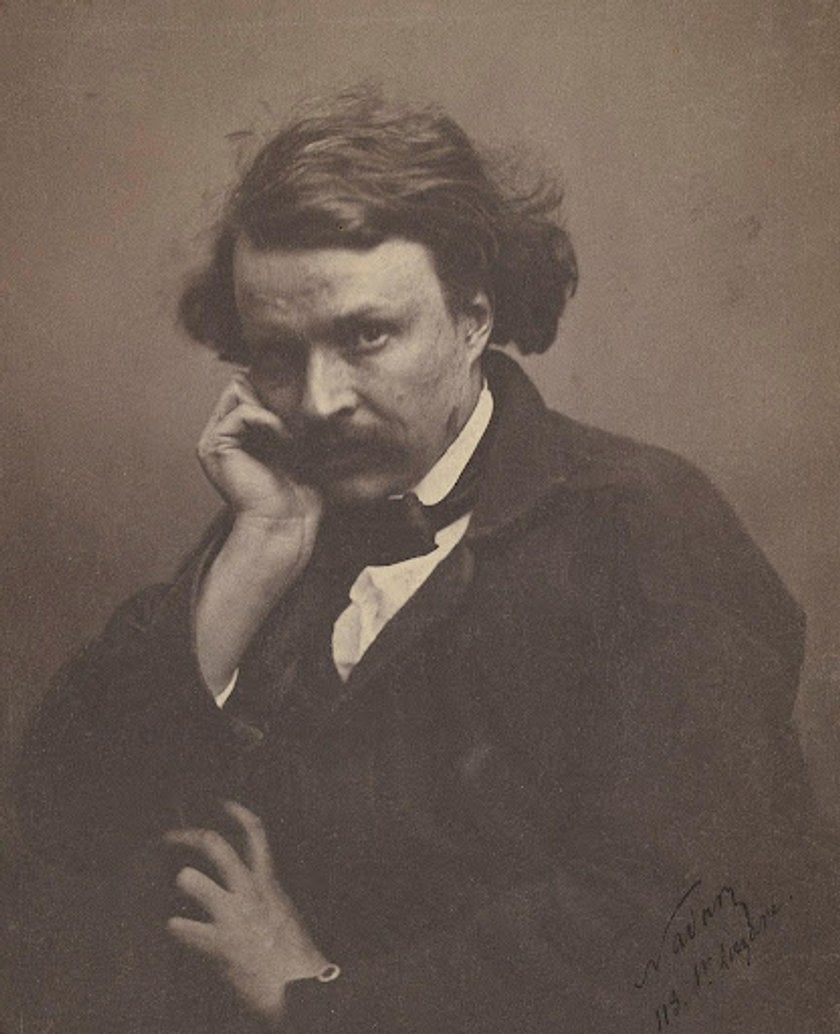 Self-portrait by Nadar, nearly 1855
Surreal portrait: become the master of reality with Luminar Neo
As I said, the popularity of portrait photography in our time invariably leads to its depreciation, unfortunately. However, this provokes creative people and poses new challenges for them. There is another style of portrait that I did not mention, but I should have. This is a surreal portrait photograph. Now that we have advanced image processing software, nothing should limit the imagination!
Luminar Neo is a photo retouching program that uses artificial intelligence technology to make the process of creating a masterpiece as simple as possible and allow the author to concentrate on what really matters, creativity.
The tool allows you to remove the background in one click, create masks for individual objects in the frame to make them easier to process, and create an unlimited number of layers, which will make even the most complex idea come true. Just take a look at some portrait photography examples created with Luminar Neo.

To sum up
I hope this inspires you. Well, I will finish my story about the portrait types. I wish you good luck and creative success, and may inspiration never leave you!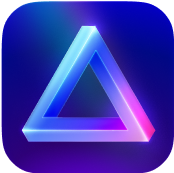 Advanced yet easy-to-use photo editor
view plans