An office is no longer where most work is done. Meetings don't take place in conference halls. Companies hire developers over Zoom interviews. Work has moved online. This move has its pros and cons, but as it seems like other options aren't available for now, we might as well learn how to make the most of it.
In these new circumstances, we must find new tools that make work and collaboration in remote teams effective. These tools should help us solve all the issues we could previously discuss face to face in the office and work smoothly at home on our laptops.
For developers, the tools available directly affect the speed and quality of their work — and we're not only talking about code management tools.. When you're a web developer — whether you're a freelancer, startupper, or employee of a large corporation — you have to be able to work with graphic design and image editing tools. Here's why.
If you're a freelancer, you usually don't have a partner designer who will help you out with graphics. Startups usually have small budgets, which means they'll hire a remote web developer who can do all the work, including creating designs or images for a new site. Meanwhile, web developers who work in big companies know what having a big project feels like. Everyone has more than enough responsibilities, and designers are usually busy with everything else but images for your site. So you'll have to save that sinking boat on your own.
Web developers have to know how to work with mockups from designers and be able to make edits to them, understand how to use web fonts, and know how to edit images for a website, including how to efficiently change an image's size and format.
Taking all this into account, now is the right time to learn about 10 image tools that can simplify the work of remote web developers.
Best Image Tools That Simplify the Work of Remote Web Developers
Sketch is a handy vector design program — but only for Mac users. Still, Sketch is so user- and client-friendly that it threatens Photoshop's popularity when it comes to designing interfaces.
First, let's take a look at its user-friendliness. When you download Sketch, you're given a 30-day free trial without being asked for your credit card information. You'll also receive a package of useful information — all types of documentation, tips, and tutorials to help you get started. You'll even get a link to social media groups and blogs where you can meet and discuss work and problems with fellow designers.
Sketch is quite easy to navigate: the interface is intuitive and seems instantly familiar because it's modeled on the interfaces of apps like Pages, Keynote, and Numbers, which Mac users constantly use. The program has three main sections: Page List, Inspector, and Toolbar. Sketch allows you to do okay drawings (not the kind of quality Illustrator can do, but it's not supposed to be Illustrator, after all) and choose from a variety of fonts with decorative effects. If you're collaborating on a project, a shared Library will give your colleagues access to all of the project's assets, presets, and brand materials. Your team will also get notifications if you change something.
Now we come to Sketch's client-friendliness. The collaboration feature in Sketch is so useful for remote workers that we can't stress it enough! The ability to comment within the app allows you to skip numerous meetings in which clients point their fingers at what they don't like. Since Sketch is designed specifically for creating interfaces, your clients can see how designs work: what will happen if they swipe, click, etc. This saves a lot of time because it's much easier to make changes to a draft than to pull an app together, see the flaws, and go back to the draft again.
The only downsides of Sketch are that it offers a license for one device only (Do you have a MacBook Air and an iMac? We may have a problem here.) and that it lacks an automatic layout flowing option, so you'll have to copy-paste things to get mobile and tablet versions.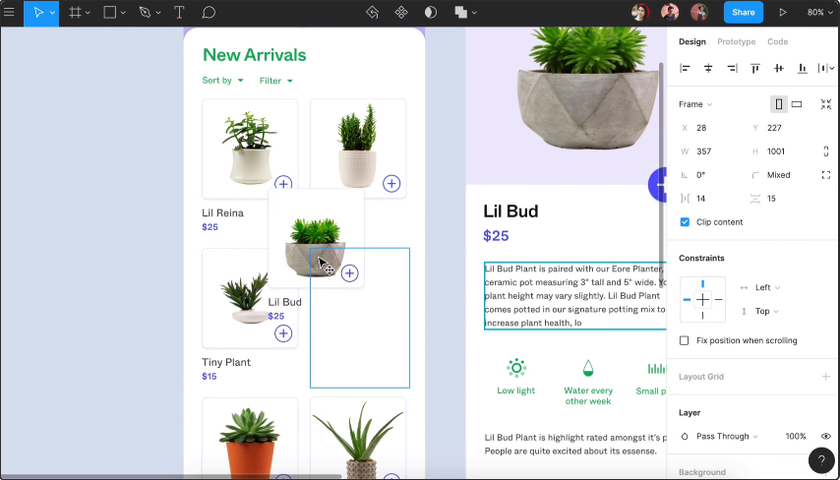 Many people say Figma is like Google Docs for designers. Actually, it is. Figma is the best friend of remote workers. You don't have to download it and install it on your computer. And whereas it's time-consuming to share drafts in chats and via email, with Figma, your whole team can work on a project together in real time.
Figma's interface and design are very similar to Sketch's. So if you want to start using Figma and you're familiar with Sketch, you won't need much time to learn it.
However, there is one issue that Figma shares with all other web-based tools: if a file is too big or there are too many people working on the draft at the same time or the internet connection is bad, it gets snail slow. Also, Figma may be too much for older computers, which usually is not such a big issue for installed tools.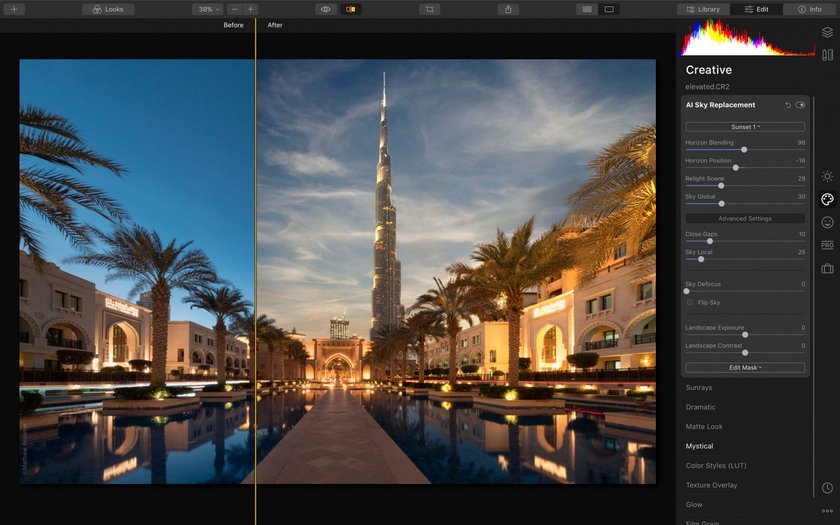 Luminar 4 is currently taking a leading role in the photo editing market and giving Lightroom a run for its money. Luminar has various features that make it worth buying, but its Artificial Intelligence-based editing tools are one of the biggest. Basically, you can just sit back and watch how Luminar 4 does your job and gives you amazing results.
Luminar is a lifesaver for those who don't want to invest months into learning the ins and outs of photo editing and just want to concentrate on photography or web development. After all, it may not seem like a whole lot of fun to learn a new skill when all you want to do is develop websites. For instance, Luminar 4 allows you to replace the sky in an image with a snap of a finger. This process could take hours in Photoshop. Luminar saves your time so you can spend it however you like.
Yet if you're more into traditional editing, Luminar 4 still has you covered, allowing you to take control of every detail in an image.
Another cool feature is that you don't have to import every photo to your Library — you can sort, rate, and explore images without importing them. Luminar really does speed up your workflow.
The only downside you might experience is the difference between Luminar 4 and previous versions of Luminar. It can be challenging to readjust to the new interface if you've used older versions for a while.

Canva is a lifesaver for those who know almost nothing about design and don't want to spend too much time figuring out how things work. It has lots of templates that only require you to change the text and color scheme if you want to. There are templates for pretty much everything: banners, site layouts, brand materials, presentations, social media graphics, etc. There are a lot of shapes, figures, free images, and fonts as well.
With a paid Canva account, you can get as many as 30 people into a collaborative team (you're restricted to 10 with an unpaid account).
The downside is that designs created in Canva are simple, and the fact that you didn't invest a lot of time and effort shows. For this reason, we don't recommend Canva for business purposes.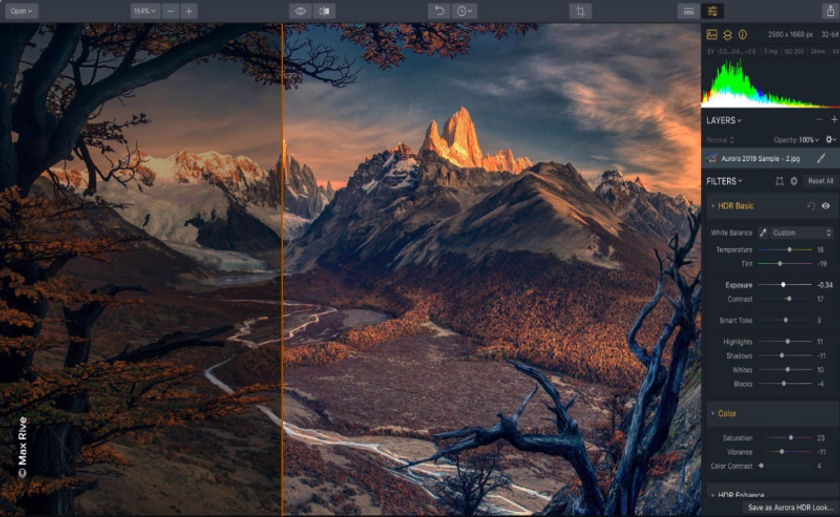 High dynamic range photography, or HDR, became very famous very quickly, but the hype around it died out quickly as well. However, that's only due to the overuse of this editing technique causing colors to come out too bright and almost unnatural.
That's precisely the issue that Aurora HDR fixes. HDR photos that are edited with the help of Artificial Intelligence look a lot better than the source image but don't look overedited.
You can use Aurora HDR as a standalone app and as a plugin for Apple Photos, Adobe Photoshop, and Adobe Lightroom.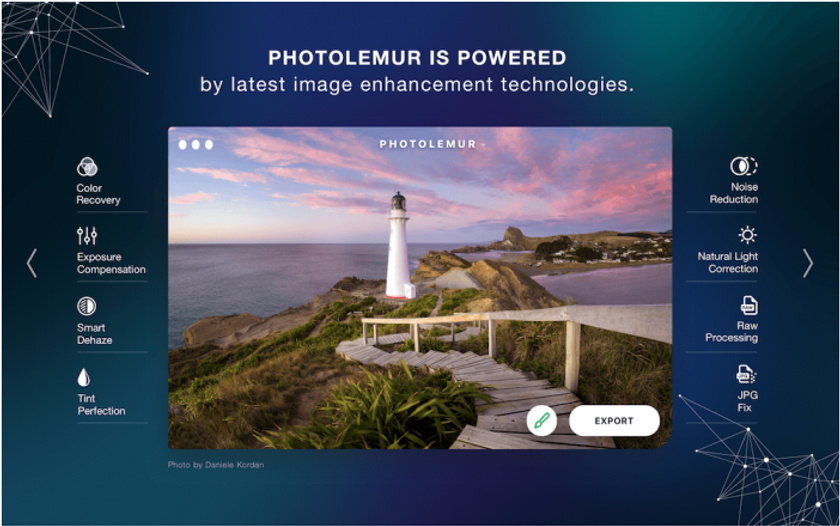 Photolemur is yet another kind of wizardry for those who don't want to spend hours editing every little detail in an image. Editing can be a stressful and draining experience, both when learning how to edit and doing the editing itself. It's even worse when it's not your area of expertise but you need to do it for work. Phototlemur knows how you feel and gives you no-stress, one-click AI-powered editing.
You also don't need much time to figure out how Photolemur works. The UI is user-friendly, and you can find the tools you need intuitively. It also saves a lot of time.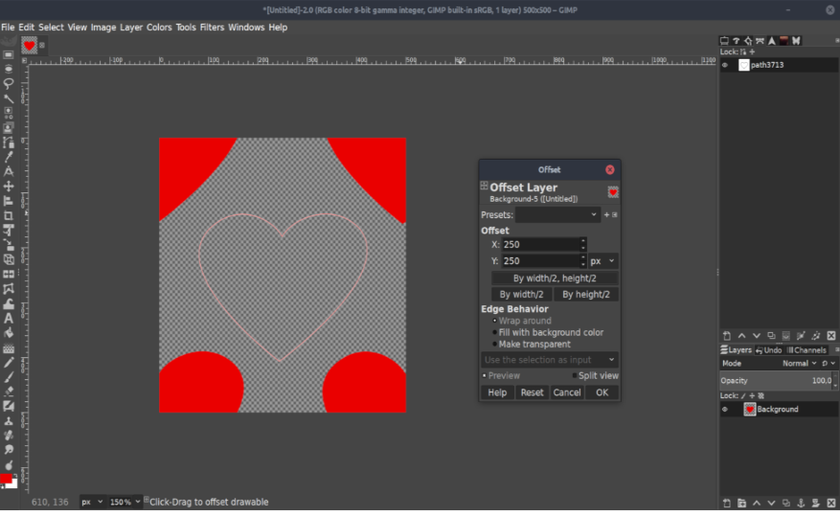 GIMP allows you to create any kind of visual content you need: design elements, scripted photos, icons, and so much more. It's absolutely free and is often described as an open-source version of Photoshop. If you don't want to spend a fortune on various design programs, GIMP hits just the right spot.
It's questionable whether GIMP is a good idea for remote web developers, however, since it doesn't have any collaboration features. But it still works if you just need to get a design done. You'll just need to put in a tad bit more effort and time than with other programs.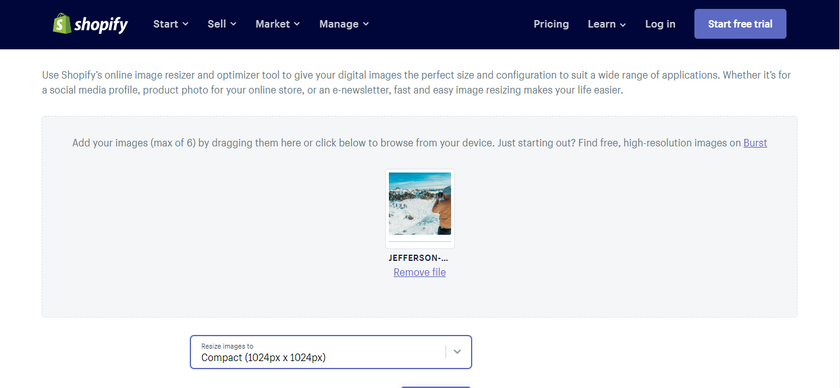 Shopify's Image Resizer is good for remote workers. It was created specifically for teams who want all their pictures to look uniform which, consequently, makes a product look much more professional. Before Image Resizer, all edits had to be done manually and every team member had to look up the right sizes every time they wanted to publish a photo.
But Image Resider's automation goes even further: in addition to automatically resizing all new photos you upload, Image Resizer analyzes, resizes, and automatically replaces all photos that are already on your website!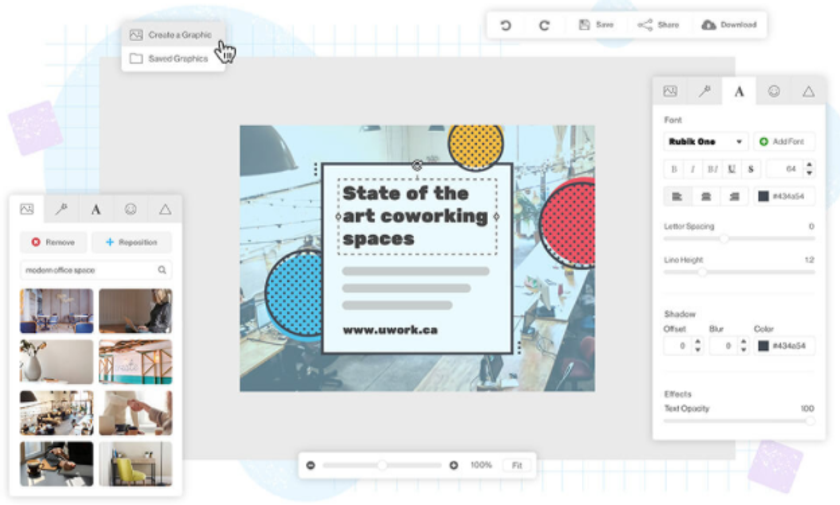 Snappa is usually compared with Canva and is also geared for users who don't know much about graphic design. After signing up, you'll get a link to a video that explains how to start working with Snappa. In the course of nine minutes, you'll go from zero knowledge to mastery of the basics, which is enough to create a simple design. Snappa has a smaller library and template collection than Canvia but is just as user-friendly.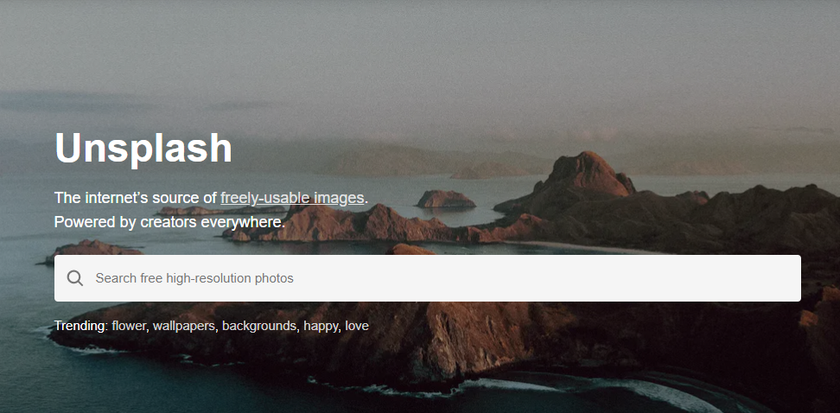 Unsplash is a site with thousands of free stock images. If you work with designs, you know that it's expensive to pay for every stock image and understand how useless it is to pay for an all-access subscription if you don't do graphic design that often. Unsplash is a way out of this cycle.
However, the Unsplash photo database isn't as big as paid databases, and there are a lot of people who use Unsplash daily. So if you use Unsplash, don't be surprised if your site ends up with an overused stock image.
Conclusion
If you're a remote web developer who doesn't have a designer to partner with, you should acquire the skills you need in order to create better designs with less effort so you can focus on the technical part of web development.
And for web developers working in the office, it's still important to keep up with the trends and know about image tools that can make your work easier.
Integrating these 10 image editing tools into the daily routine will help any web developer stay competitive and deliver high-quality results.
Author - YouTeam Editorial Team
YouTeam is a Y Combinator-backed marketplace for building remote development teams. They help companies hire engineers and designers from Eastern Europe and Latin America in less than a week. Visit the YouTeam website for more information: https://youteam.io/.