If you are planning to be at PhotoPlus Expo Oct. 25 - Oct. 27, 2018, be sure to stop by the Skylum booth (#155) where we will have top Pro Photographers that will inspire you as well as the Skylum Team that will demo Luminar and Aurora HDR. Hands-on computers will be set up for you to try the software and there will be exciting giveaways!

Presentations Throughout The Day
Come by the Skylum booth (#155) this week at PhotoPlus Expo (Oct. 25 - Oct. 27, 2018.) We'll have inspirational presentations by award-winning Photographers every hour, ranging from sports and wedding photography to shooting celebrity and environmental portraits.

Here is a list of some of our speakers:
• Scott Bourne - President Skylum Software US & China, Olympus Visionary & Bird Photographer
• Dixie Dixon - Inspirational Commercial Fashion Photographer and Director
• Jeremy Chan - International Wedding and Portrait Photographer
• Jerry Ghionis - Top Award-Winning Wedding Photographer
• Joel Grimes - Popular Sports & Portrait Instructor and Artist
• Matthew Jordan Smith - Celebrity Fashion & Beauty Photographer
• Simon and Lisa Thomas - World's Foremost Adventure Motorcyclists & Photographers
• Randy Van Duinen - Award-Winning Architectural Photographer, speaker, and trainer
Hands-on Workstations
The Skylum Team that will be demoing the latest releases (and some sneak peaks) of Luminar and Aurora HDR. We'll have computer stations in the booth where you can talk with our education team and try out our applications yourselves. And of course, there will show specials and exciting giveaways!
There will also be presentations by Loupedeck to show you the benefits of using their photo editing console with Aurora HDR.
Presentation Schedules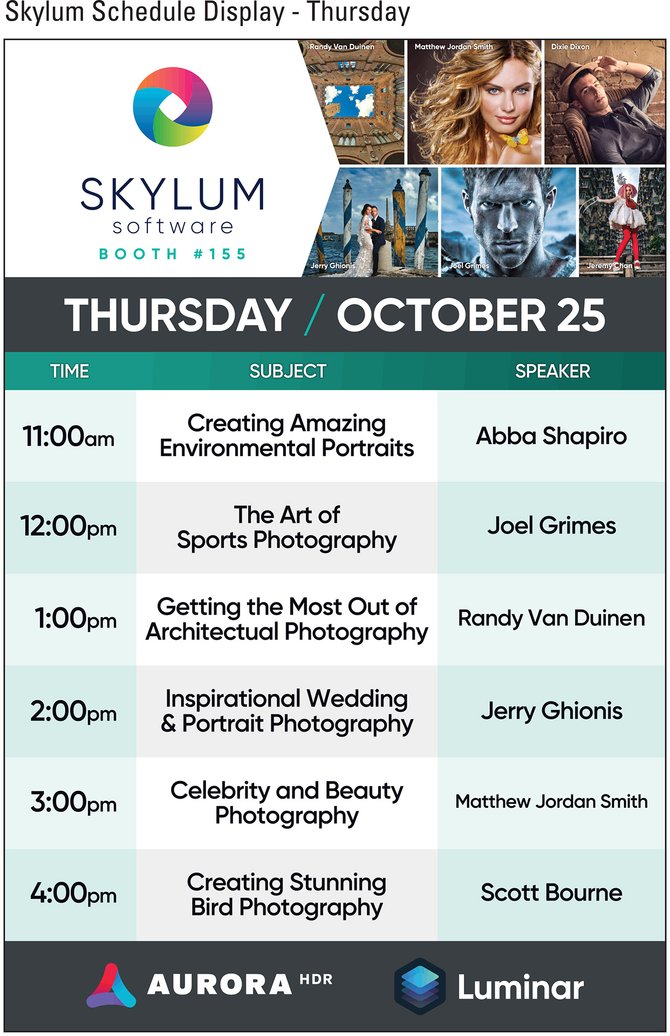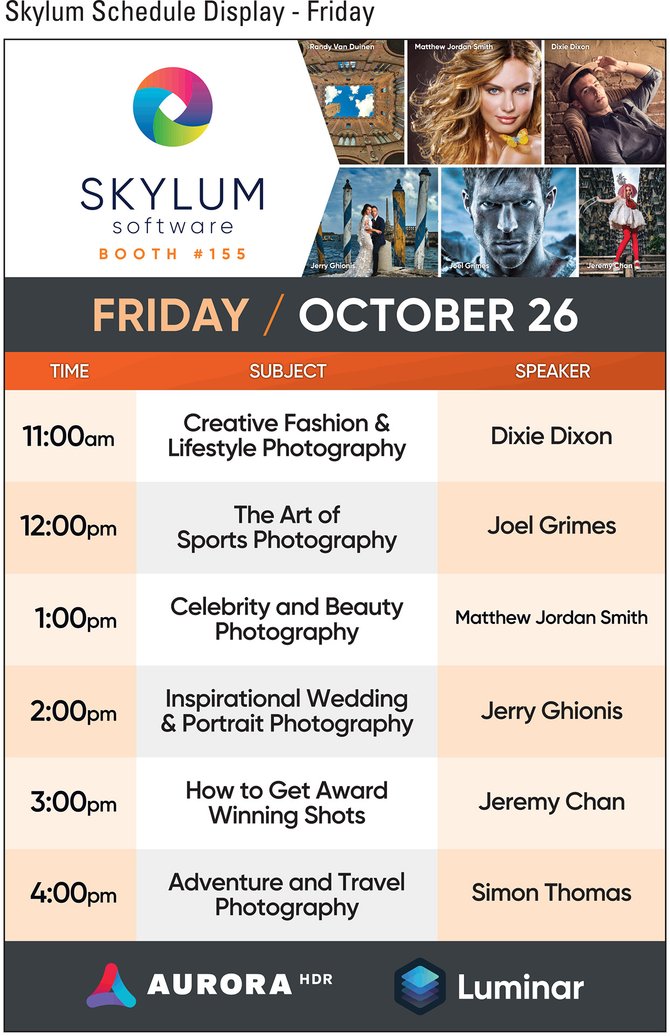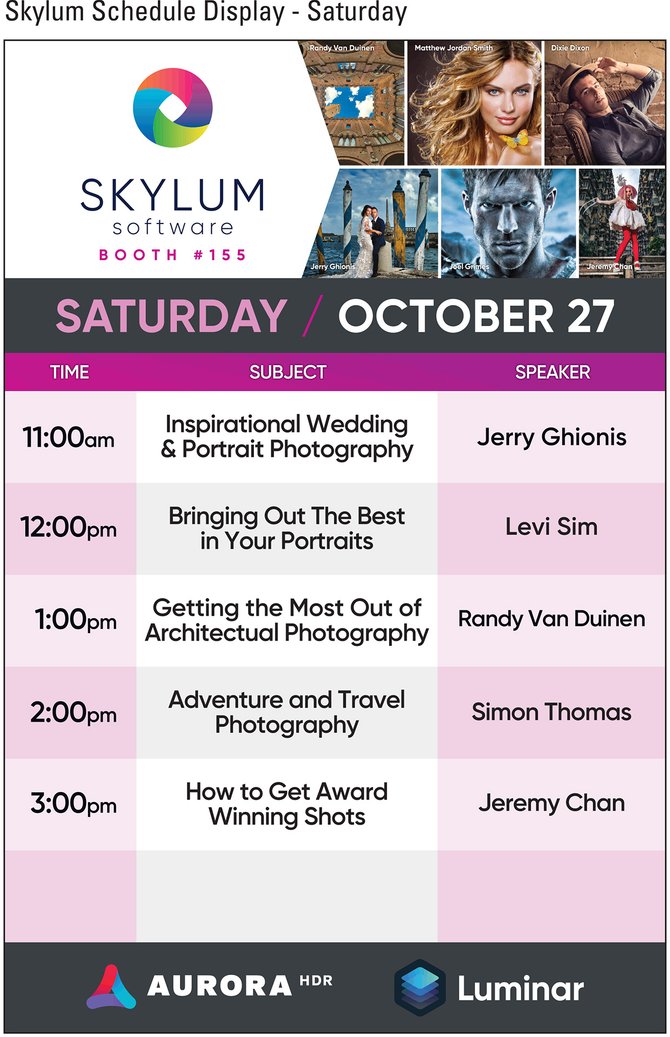 We look forward to seeing you there!
Great Photography, Differently.