Did you miss Luminar Live? Never fear, we've made it available for replay on YouTube.
On December 10th, Skylum held Luminar Live, a brand-new event which provided creatives a first look at LuminarAI and some of its cutting edge, AI-centric tools. The event included world-renowned photographers offering tips and tricks for creatives to make the most of LuminarAI.
In addition to presenting the latest Skylum innovation, Luminar AI, Luminar Live featured discussions of all things photography:
Keynote speech about the latest photography and photo editing trends by Elia Locardi.
Landscape photo editing tutorial by Ben Jaworskyj.
Portrait photo editing tutorial by Lucy Martin.
Presentation of the state-of-the-art Skylum technology in LuminarAI hosted by Rich Harrington.
Talks on photography and storytelling, 2021 photography trends, and more. Speakers from Fujifilm, Peak Design, and Flickr along with a documentary photographer from the New York Times will talk about how photography impacts visual storytelling.
If you missed the show, it is now available for replay on YouTube.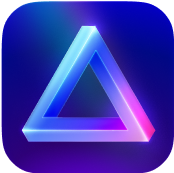 Advanced yet easy-to-use photo editor
view plans